There is nothing more adorable than a cute short unique name while you're expecting a baby, and more importantly, it's a girl. So, If you search for unique girl names, then here we have an excellent list for you. Before going to pick a name, let's know some interesting things about the "Name"
Read | Dota 2 Female Heroes Names
Short Unique Girl Names with Meaning
Names that don't just sound cool but also carry a depth of meaning that's hard to ignore. Whether it's a connection to nature or a nod to strength, these names pack a punch of significance in their short forms. Pick the best short name for your little princess.
Vera [faith]
Esme [beloved]
Nola [charming]
Sage [wisdom]
Lana [precious]
Zara [princess]
Nia [radiance]
Faye [fairy]
Veda [knowledge]
Lyra [lyre, musical]
Lux [light]
Thea [goddess]
Mira [wonderful]
Remy [oarsman]
Rain [blessing]
Nova [new]
Ivy [faithfulness]
Cleo [glory]
Zuri [beautiful]
Elara [sparkling]
Selene [moon]
Alba [dawn]
Aura [gentle breeze]
Clio [history]
Maia [mother]
Nyx [night]
Thora [goddess of thunder]
Uma [tranquil]
Vida [life]
Yara [water lady]
Zola [earth]
Echo [sound reflection]
Imani [faith]
Neve [snow]
Seren [star]
Azura [sky blue]
Elowen [elm tree]
Isolde [ice ruler]
Lumi [snow]
Zephyr [west wind]
Eira [snow]
Amara [eternal]
Senna [brightness]
Runa [secret]
Verity [truth]
Saga [tale]
Maelle [chief]
Thalia [blooming]
Vega [falling star]
Aria [melody]
Read | Best WhatsApp Group Names
Special in a Name – Some Interesting Things
Shakespeare infamously asked, once. True, a rose with any other name would still smell as sweet. But, we can't say this to the expecting parents. Most probably, their phone would be filled with baby name ideas. Through the list of cool baby names, this article would help "parents to be" to select the best name for their upcoming baby.
So, let's start with the origin of the word "Name. A name is a word that is used for identification. It classifies the singular or plural things, it might be some unique or ordinary things around us in our daily life.
Naming a baby short and unique name is a harder job than one might be able to think. The one at the top of the naming list can get a veto from the partner. At times, sharing a choice with your mother or best friend can lead to a strong opinion you cannot anticipate. And sometimes, you may feel that everything is overdone at this point.
Well, toss out the entire inflated attitude and get ready for some tips for choosing the best, short unique girl names.
Read | Japanese Twin Names
Pick the Adorable, Rare, Cool, Short Unique Girl Names from This List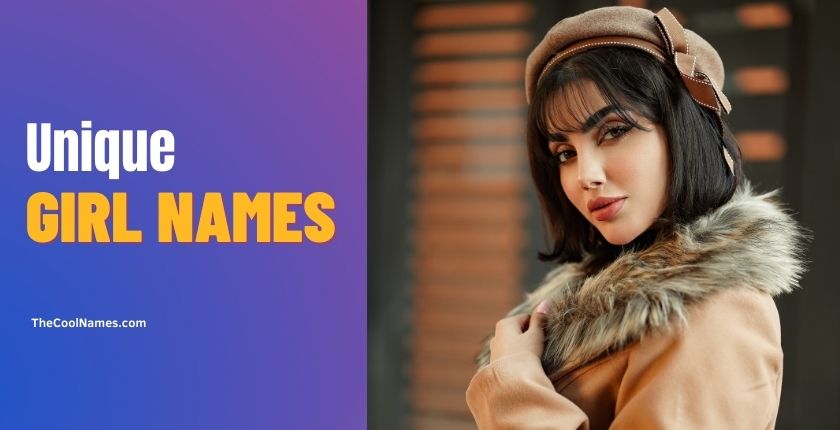 Amy
Oda
Zoi
Ila
Uma
Tia
Liv
Lux
Zoa
Bea
Isa
Ava
Mia
Zoe
Ivy
Eva
Read | Funny Names For Fat People
Cute Short Unique Girl Names
Get ready to unleash a storm of cuteness with these short and absolutely adorable names for your little bundle of joy. From floral charms to twinkling starlets, these names pack a punch of sweetness that's hard to resist.
Lily
Mia
Zoey
Ava
Ruby
Ivy
Luna
Nia
Ada
Lila
Zoe
Mae
Liv
Elle
Poppy
Remy
Tess
Bee
Joy
Mia
Ruby
Zara
Nora
Iris
Faye
Skye
Juno
Pearl
Wren
Lux
Mira
Nell
Cleo
Fern
Nola
Rain
Sage
Thea
Veda
Zuri
Echo
Lumi
Lyra
Zia
Flora
Ida
Noa
Rumi
True
Zoya
Cool Short Unique Girl Names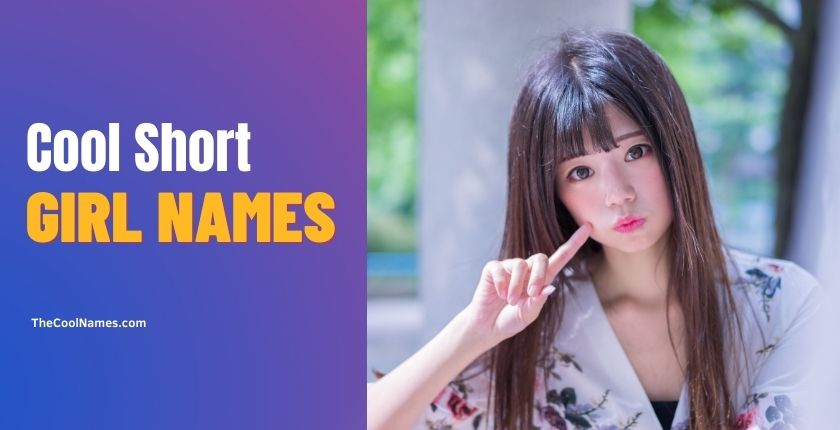 Ada
Amy
Mya
Ana
Lia
Gia
Joy
Noa
Eve
Ari
Nia
Mae
Liv
Lea
Aya
Kai
Sky
Ila
Jem
Dara
Tyra
Hira
Wren
Xena
Esme
Tina
Lyra
Short Unique Girl Names in English
If you really want to pic a unique girl name the get read yourselves for a collection of names that resonate with that classic English charm. These names might be short, but their English heritage is loud and proud.
Blythe
Blair
Greer
Quinn
Sloane
Paige
Lane
Tess
Maeve
Fern
Brynn
Reese
Joy
Faith
Grace
Hope
June
Sage
Eve
Pearl
Rose
Ruth
Gwen
Liv
Joan
Kit
Elle
Mae
Claire
Belle
Anne
Dee
Bess
Faye
Kate
Jane
Beth
Lynn
Lou
Meg
Nell
Rain
Ruth
Skye
Wren
Lux
Niamh
Sage
Tamsin
Tess
One Word Unique Girl Names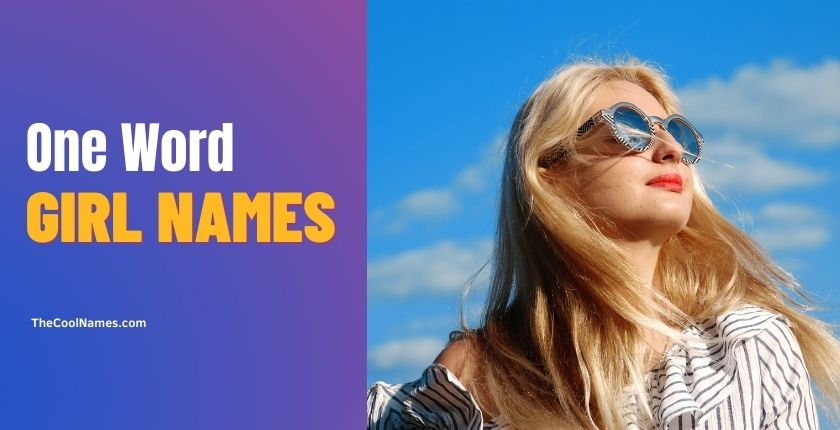 Cora
Cher
Isla
Iona
Posy
Runa
Nola
Bria
Neve
Macy
Taya
Svea
Ruby
Evra
Lani
Aura
Navy
Shea
Mazi
Oona
Kaya
Opal
Rumi
Lace
Beah
Vita
Mika
Orla
Roxy
Xena
Ryla
Drea
Anya
Leda
Enya
Zera
Zana
Sage
Zola
Aris
Asya
Caia
Leon
Luna
Mila
Bina
Ilse
Eira
Lark
Rita
Tria
Veda
Gaia
Emma
Luna
Ella
Mila
Aria
Nora
Zoey
Lily
Nova
Isla
Leah
Read | Japanese American Names
Unpopular Short Unique Girl Names
Why follow the crowd when you can have a name that stands out like a neon elephant? Here are girl names that might not be on everyone's radar, but they sure have a unique spark that's hard to ignore.
Fifer
Elowen
Isabeau
Thisbe
Ondine
Zephyrine
Marigold
Astoria
Thalassa
Endellion
Sonata
Fennec
Solstice
Calluna
Seraphine
Marlowe
Elara
Ithaca
Sidra
Zephyra
Bronte
Aravis
Elara
Thaisa
Zephyrine
Zadie
Isolde
Calista
Isabeau
Eulalie
Tindra
Zenaida
Isolde
Zephyrine
Thisbe
Eulalie
Elara
Thalassa
Calluna
Marigold
Astoria
Fifer
Seraphine
Zephyra
Marlowe
Sidra
Elowen
Sonata
Fennec
Endellion
Elegant Short Unique Girl Names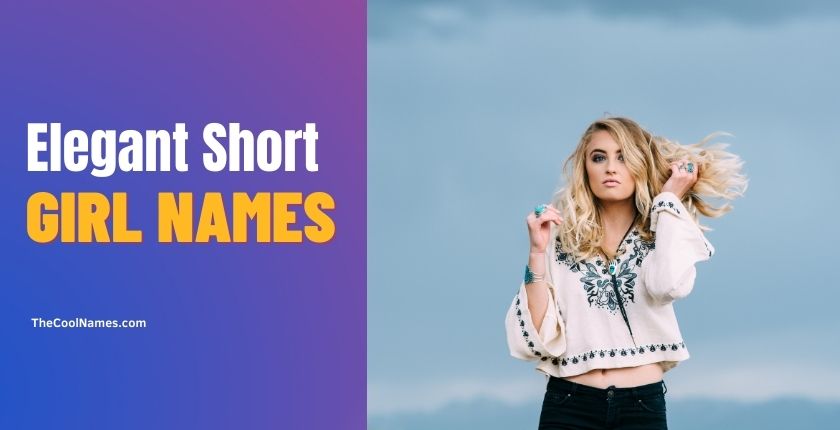 Lucy
Maya
Anna
Ruby
Cora
Jade
Arya
Rose
Lyla
Mary
Remi
Iris
Eden
Ayla
June
Sara
Hope
Zara
Ruth
Sage
Lila
Zuri
Lola
Vera
Nyla
Kali
Jane
Lena
Myla
Cali
Leia
Kaia
Thea
Evie
Nina
Demi
Wren
Lexi
Elle
Kira
Lana
Esme
Kate
Ryan
Maci
Rory
Skye
Mira
Kyla
Kora
Remy
Maia
Dior
Abby
Emmy
Uncommon Short Unique Girl Names
For those who cherish the offbeat and the uncommon, these names will tickle your fancy. Unconventional but oh-so-lovable, these monikers are as rare as a unicorn sighting.
Eluned
Belphoebe
Selkie
Euphemia
Orinthia
Serenella
Cymbeline
Isabeau
Angharad
Illyria
Fiadh
Ailith
Emrys
Eilidh
Thalassa
Zephyrine
Orlagh
Elara
Morven
Iphigenia
Fionnuala
Isolde
Azenor
Elara
Sidony
Zephyrine
Thisbe
Marigold
Zephyra
Eluned
Endellion
Belphoebe
Serenella
Euphemia
Orinthia
Cymbeline
Isabeau
Illyria
Angharad
Euphemia
Eilidh
Thalassa
Zephyrine
Orlagh
Ailith
Fiadh
Morven
Azenor
Emrys
Iphigenia
Simple and Short Unique Girl Names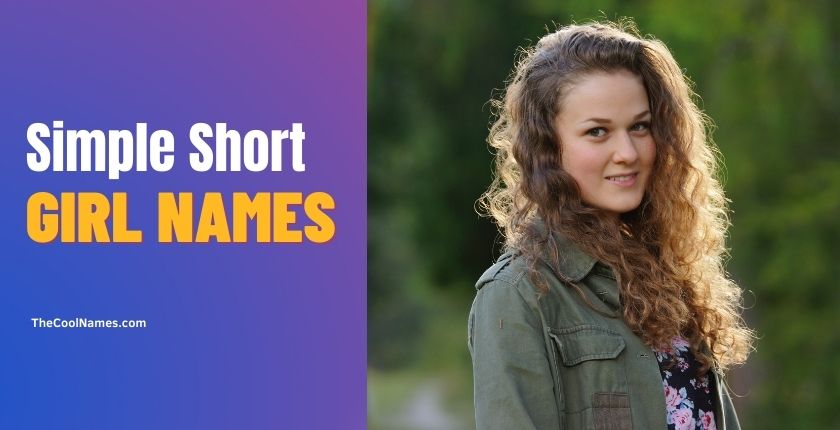 Erin
Jada
Lyra
Nola
Myra
Alma
Alia
Macy
Anne
Mara
Rhea
Rosa
Yara
Avah
Anya
Navy
Opal
Mina
Kara
Kyra
Lina
Faye
Nala
Lara
Ezra
Hana
Naya
Kori
Bria
Dani
Andi
Vada
Gwen
Tori
Noah
Zora
Noor
Cleo
Aila
Cara
Iyla
Elsa
Zoya
Etta
Shay
Zola
Raya
Veda
Halo
Drew
Zoie
Ione
Zula
Elsa
Alma
Prue
Inez
Rain
Dora
Briar
Jolie
Pearl
Piper
Poppy
Rebel
Mabel
Dixie
Zelda
Hazel
Anais
Short Unique Japanese Girl Names
Let's take a trip to the land of the rising sun, where short and unique names hold a charm like no other. These Japanese-inspired names, some even with a touch of Javanese, will infuse your little one's identity with an exotic elegance.
Hana [flower]
Yuki [snow]
Mei [bud]
Sora [sky]
Emi [blessing]
Kaede [maple]
Nozomi [hope]
Mio [beautiful cherry blossom]
Kaya [restful place]
Sakura [cherry blossom]
Amaya [night rain]
Rena [rebirth]
Aika [love song]
Yuna [gentle]
Kohana [small flower]
Kohana [small flower, Javanese]
Haru [spring]
Mizuki [beautiful moon]
Hiro [abundant]
Hanae [blossom branch]
Yua [binding love]
Asuka [tomorrow's fragrance]
Asuka [beautiful bird, Javanese]
Kiko [chronical child]
Aoi [blue]
Meiyo [honor, Javanese]
Nami [wave]
Suki [beloved]
Yui [gentleness]
Kira [sparkling]
Sachi [blessed]
Kimi [noble]
Emiko [smiling child]
Aki [autumn]
Ayaka [colorful flower]
Ayaka [rare, Javanese]
Yori [reliable]
Aimi [love beauty]
Ren [water lily]
Kohana [small flower]
Emiko [smiling child, Javanese]
Chika [scatter flowers]
Hikari [light]
Ayumi [pace, Javanese]
Yua [tie, Javanese]
Haru [daylight]
Aika [love song, Javanese]
Yumi [archery bow]
Mio [beautiful cherry blossom, Javanese]
Sakura [cherry blossom, Javanese]
So there you have it, a colorful bouquet of short and unique girl names that range from cute to classy, English to exotic, Japanese names with the touch of meanings of short unique girls name ideas. The name game just got a lot more interesting. Happy Naming!
FAQs
Is Luxury a girl's name?
Luxury? Oh, you fancy, While it's not a common name, naming your daughter "Luxury" would surely set her up for a life of high expectations.
What is a pretty girl's name?
Time to sprinkle some stardust! Picture "Aurora". it's like naming your little one after the colors that appear before sunrise. And yes, it's as enchanting as it sounds.
What girl's names are in for short?
Buckle up, trendsetter! Short and sweet is the new black. Think Ava, Mia, Zoe – these names pack a punch without needing a red carpet entrance.
What is the rarest girl's name?
Drumroll, please! Ready for an obscure gem? How about "Seraphina"? It's rarer than a unicorn sighting at a coffee shop.
You may also like:
Saba is a Public Administration graduate and a social media and gaming geek, belongs to a business background, and helps people to choose their business names. She loves to write on topics related to business tips, and suggestions about selecting a unique name and related niches.