You must have heard about K-POP. It is Korean music. KPOP is a trend nowadays. Everybody is listening to KPOP. Blackpink is a four-member KPOP girl group named Lisa, Jisoo, Jennie, and Rose.
This group joined the Korean music industry in 2016. And gained recognition from all over the world in a short period. This Iconic K-pop girl group had around 830 million views solely from Indian fans. From their combined instagram page, they have gained 370 Million followers.
Whenever KPOP comes to mind, the three-letter Word BTS also comes to mind. This group is the most famous boy band worldwide, comprising seven members. So, people believe KPOP has gained recognition because of these two groups.
Korean music has always broken records. PSY song The Gangnam Style has passed 3 billion views on youtube, and the Blackpink song Ddu-Du-Ddu-Du is the most-watched K-pop song.
They have millions of followers on instagram as well. Lisa, the group's main dancer and youngest member, has over 95 million Instagram followers and is the most-followed female K-pop artist.
If you want to explore more about each Blackpink member, keep reading this because you will learn a few fun facts about each member. Enjoy reading!
Read | Spice Girls Nicknames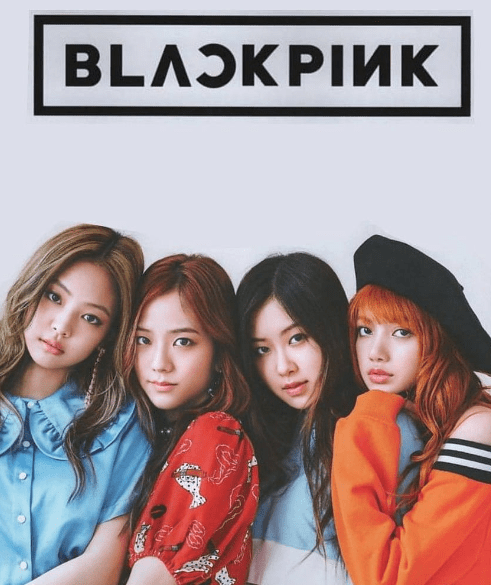 Did You Know? What are the Responsibilities of all 4 Backplink Members?
Ok, here are the names and what they do in their group.
Jennie Kim is a Rapper
Lisa is a Main Dancer
Jisoo act as Vocals
Rosé act as Main Vocals
Let's start from the real names of each member and also I have listed some fun facts about each girl.
Real Names of BlackPink Members:
#1: Lisa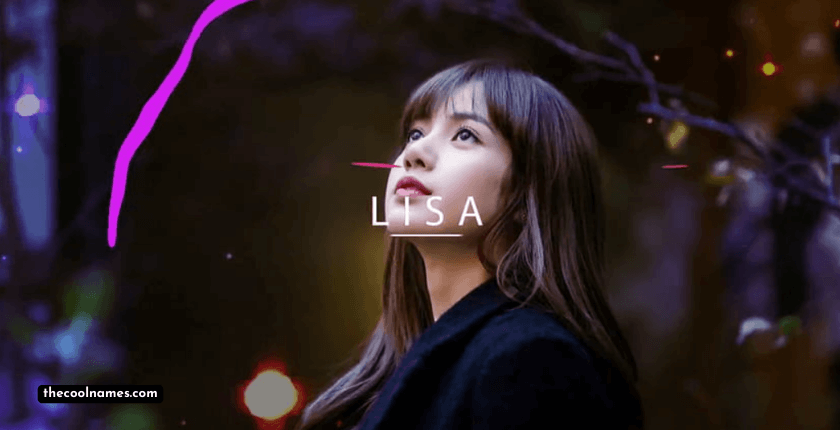 Real Nmae: Lalisa Manobal
stage Namre: Lisa
Lead: Youngest member, main dancer, main rapper, sub vocalist
Birthday: March 27, 1997
Birthplace: Buriram Thailand
Zodiac: Aries
Spotify: LISA's Playlist
Youtube: Lilifilm
Instagram: LaLaLaLisa_m (97.5M followers)
Height:166.5 cm (5'5.6″)
Weight: 44.7 kg (98.5 lbs)
Representative Animal: Chick
Fun Facts:
She has no siblings.
Her father is a certified chef.
She can speak three languages fluently, English, Korean, and Japanese.
She loves to play different kinds of makeup on her face.
She loves to eat French fries.
She got training for 5 years and 3 months.
#2: Rose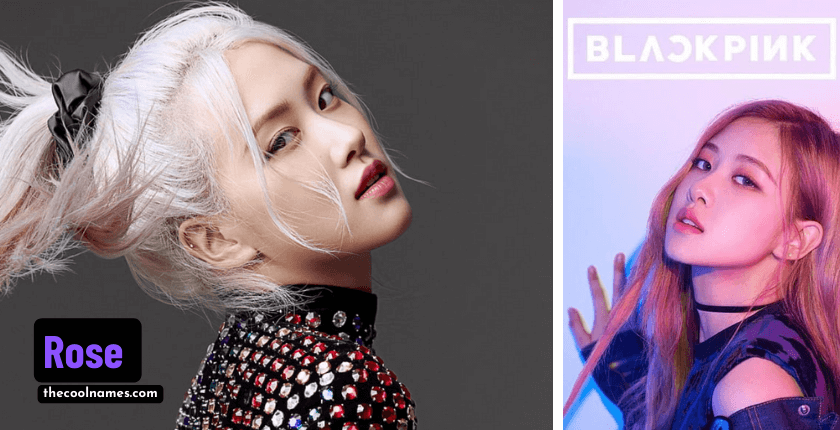 Real Name: Roseanne Park
Stage Name: Rose
Lead: Main Vocalist, Lead Dancer
Birthday: February 11, 1997
Birthplace: Auckland, New Zealand
Zodiac: Aquarius
Spotify: ROSÉ's Playlist
Youtube: ROSÉ
Instagram: roses_are_rosie (73.9M followers)
Height:168.7 cm (5'6")
Weight: 44 kg (97 lbs
Representative Animal: Cat
Fun Facts:
Rose was the last member that the company revealed.
She has an elder sister.
She is fluent in English, Japanese, and Korean.
She is famous because of her beautiful slim waist.
She knows how to play piano and guitar.
Her favorite food is kimchi stew.
She is left-handed.
#3: Jennie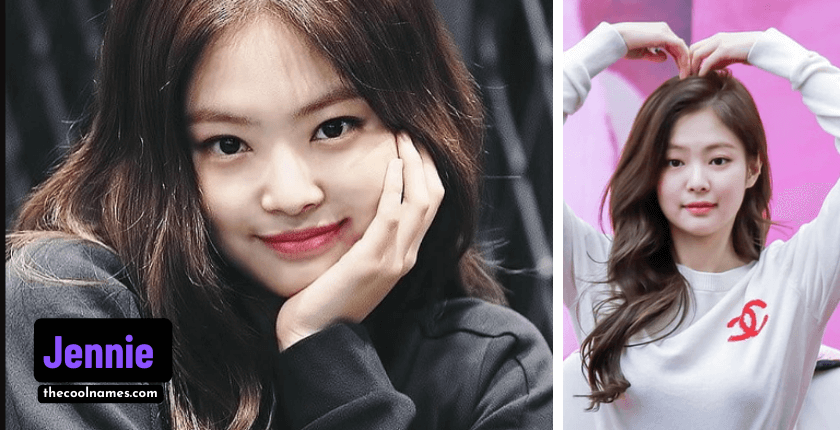 Real Name: Jennie
Stage Name: Kim Jennie
Lead: Main Rapper. Lead Vocalist
Birthday: January 16, 1996
Birthplace: Cheongdam-dong, Seoul, South Korea
Zodiac: Capricorn
Spotify: JENNIE's Playlist
Youtube: Jennierubyjane Official
Instagram: jennierubyjane (81.3M followers)
Height: 163 cm (5'4″)
Weight: 45 kg (99 lbs)
Representative Animal: Bear
Fun Facts:
Jennie is the only daughter of their parents. She has no siblings,
The company revealed Jenie as the first member.
She can play guitar very well.
She is the brand ambassador of Calvin Klein.
She can speak Korean, English, and Chinese well.
Kai and Kuma are two of her puppies.
#4: Jisoo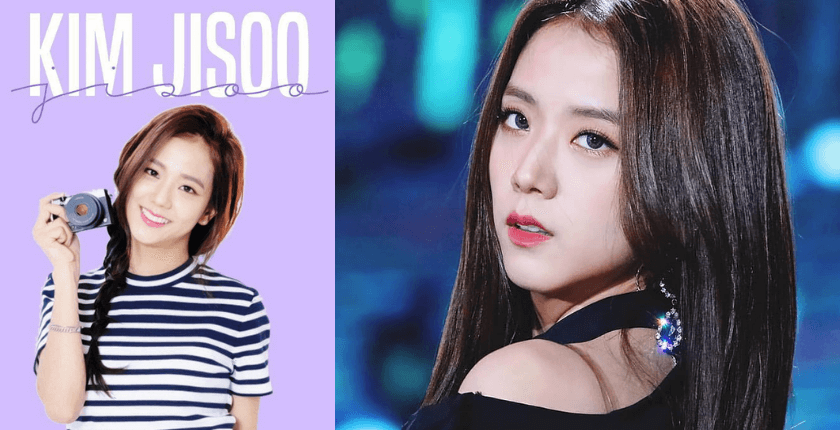 Real Name: Kim Jisoo
Stage Name: Jisoo
Lead: Visual. Lead Vocalist
Birthday: January 3, 1995
Birthplace: Gunpo, Gyeonggi-do, South Korea
Zodiac: Capricorn
Spotify: JISOO's Playlist
YouTube: 행복지수 103%
Instagram: sooyaaa__ (75.5M followers)
Height: 162 cm (5 ft 3¾ in)
Weight: 44 kg (97 lbs)
Representative Animal: bunny
Fun Facts:
The Favorite color of Jisoo is purple.
She is shy to speak English but is an expert in the hearing module.
Her favorite food is rice.
She has two older siblings, one brother, and one sister,
She can speak basic Chinese, Japanese, and Korean.
She knows how to play drums and piano.
FAQs:
Who is the 1st Member of Blackpink?
On June 1, 2016, Jennie was the first member of the group to be unveiled. After returning to South Korea from New Zealand, she joined YG Entertainment as a trainee in 2010. On April 10, 2012, she was revealed to the public for the first time.
Who Is the Queen of Blackpink?
The queen of K-Pop,' Lisa of Blackpink, breaks three global records as a solo artist. Her song Lalisa is very famous. With 73.6 million views in the first 24 hours of its release, the song became the most viewed in a single day on YouTube.
Who is the Richest in Blackpink?
While she makes a lot of money through her songs and brand sponsorships, she also appears to make a lot of money from acting since she is the wealthiest member of Blackpink, with a net worth of $20 million.
Why Are They Called Blackpink?
The meaning of BLACKPINK aims to contradict the commonly held perception of the colour pink. "Pink is commonly used to depict beauty, but BLACKPINK means 'Pretty isn't everything.'" It also represents that they are a team comprised of not just beauty but also amazing talent.
Bonus:
"BLACKPINK THE GAMEBLACKPINK THE GAME" Check out the one of the global top videos on YouTube globally.
Final Words:
So, Binks, I hope you enjoyed reading the fun facts about each member of Blackpink. If you like this information, please share it with your blinks friends. Thank you for being with us.
Related Articles:
Nimra is a content writer and blogger who regularly contributes to The Cool Names. She has done BS in Nutrition and Dietetics. She covers pets, business, gaming, beauty, lifestyle, and fashion niches.