Naming a baby is a more challenging job than one might think. The one at the top of the naming list can veto the partner. At times, sharing a choice with your mother or best friend can lead to a strong opinion you cannot anticipate. And sometimes, you may feel that everything is overdone at this point.
There are some beautiful names for little girls that you should consider. In the case of baby girl names, the task becomes even more difficult because, at the same time, you want to give a popular and unique character that no one already has.
So, let's tackle this situation. We will show some cute, beautiful, and cool baby girl names that you can pick from this list either it's your first child or you're expecting second, third, or even fourth. Great!
Let's go, toss out the entire inflated attitude and get ready for some tips for choosing the best baby girl name.
A great way to get started is by thinking about the meaning behind each name you're considering. Does it have a unique sense that's meaningful to you? Is it related to something in your family history?
Does it have a significant connection to your beliefs or religious practice? Well, you will get all the answers in this post. So, let's start some name ideas for baby girls.
Read | Short Unique Girl Names
Cool Baby Girl Names Ideas and Alphabetically Arranged List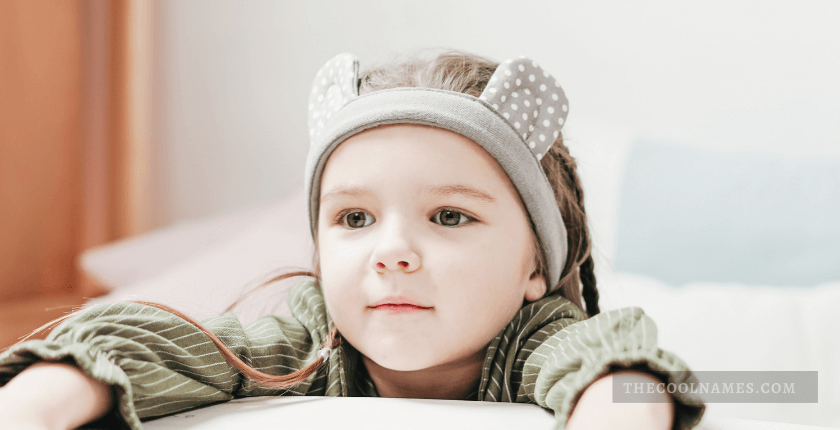 Cool Baby Girl Names Start with A
Amayah
Amber
Annistyn
Annya
Allyson
Alma
Airlea
Aisha
Alexis
Alia
Alina
Alison
America
Amethyst
Ashanti
Ashleigh
Ainhoa
Ainsley
Amina
Aminali
Allira
Allison
Averi
Averie
Aitana
Alaia
Axella
Aya
Abigail
Acacia
Ashley
Ashlyn
Analeah
Analia
Arden
Ari
Ahmeira
Aila
Amity
Amiya
Avery
Aveza
Aria
Ariadne
Annalise
Anne
Atalie
Ataya
Armani
Arna
Avril
Avyanna
Anahi
Anais
Adelina
Adeline
Amira
Amirah
Arielle
Ariya
Amy
Ana
Angela
Angelica
Amiyah
Amora
Andrea
Angel
Annie
Annika
Alyssa
Amabel
Alice
Alicia
Amelia
Amelie
Ada
Adalee
Anna
Annabella
Ariah
Ariana
Alessandra
Alessia
Ashlynn
Ashy
Azhar
Azhara
Adelaide
Adele
Aniyah
Ann
Alondra
Alora
Aubrey
Aubrie
Alanna
Alannah
Alejandra
Alena
Aaliyah
Abby
Adie
Adison
Anika
Aniya
Austyn
Autumn
Alexa
Alexandra
Ayira
Ayla
Anya
Aoife
Amabella
Amadee
Alisson
Alita
Allegra
Allie
Ayva/Ava
Azalea
Avalee
Avalynn
Azariah
Azarliah
Amaris
Amaya
Aliana
Alianna
Amoura
Amryn
Ailani
Aileen
Ansley
Antonella
Aurelia
Aurora
Alaska
Alaya
Anaya
Andi
Aspasia
Aspen
Ariyah
Arlene
Arlette
Arli
Aviana
Avianna
Arianna
Ariel
Aubree
Aubreeanna
Athalia
Athena
Ayleen
Aylin
Alivia
Aliya
Aliyah
Aliza
Adley
Adriana
Alana
Alani
April
Arabella
Adrianna
Aeris
Addilyn
Addison
Adaline
Adalyn
Anana
Anastasia
Amanda
Amani
Aubriella
Aubrielle
Astoria
Astrid
Aleah
Aleena
Ava
Avah
Alyce
Alyson
Addisyn
Addyson
Alexandria
Alexia
Adalynn
Addie
Angelina
Angie
Adelyn
Adelynn
Amalia
Amalie
Amaia
Amali
Alaina
Alaiya
Ariella
Ariellah
Alayah
Alayna
Audrey
Audrina
August
Auli
Amara
Amari
Related: Twin Names for Babies
Unique Baby Girl Names Start with B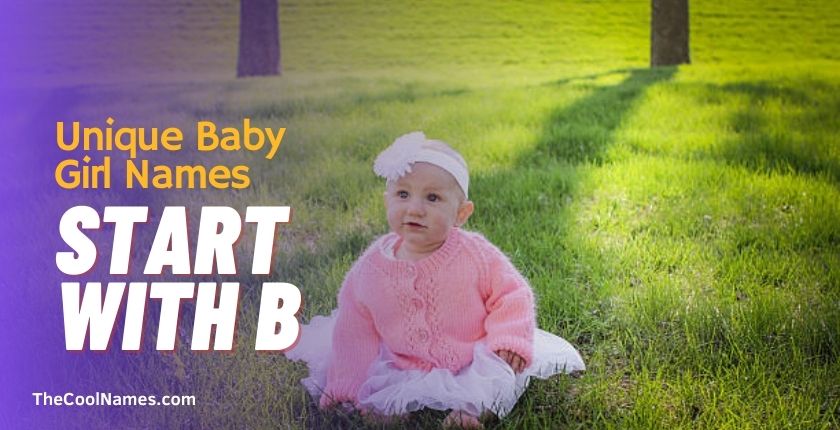 Blair
Blaire
Bailey
Barbara
Braelynn
Brandi
Breezy
Brett
Bray
Braylee
Brinley
Bristol
Breanna
Breeta
Beatriz
Beck
Bonnie
Braelyn
Bria
Briana
Blessing
Bliss
Bette
Betty
Brooklyn
Brooklynn
Beatrice
Beatrix
Brittany
Brixley
Bridget
Briella
Bryony
Buffy
Berkeley
Bernice
Blossom
Blythe
Brodie
Bronte
Babette
Bailee
Birdie
Blaine
Belen
Belinda
Bronwen
Brooke
Blakely
Blaze
Brynlee
Brynn
Bijoux
Billie
Bexley
Bianca
Brylee
Bryn
Beth
Bethany
Brielle
Brighton
Blaise
Blake
Brianna
Briar
Bella
Belle
Basma
Baylee
Read | Beautiful Rare Girl Name Ideas
Amazing Baby Girl Names Start with C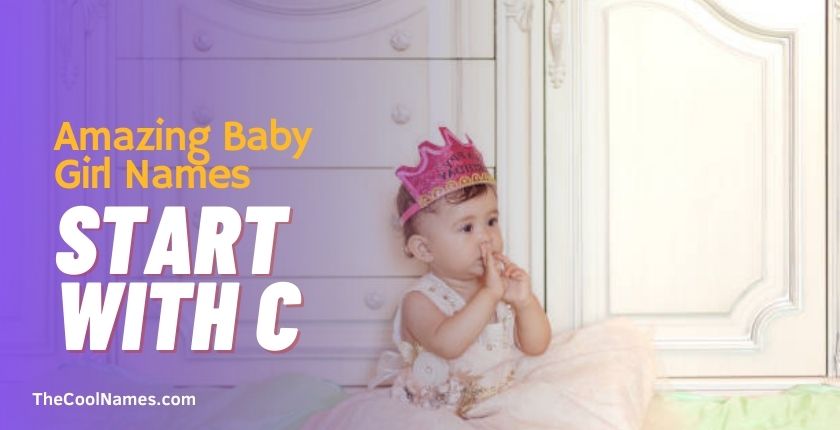 Chaya
Chelsea
Cute
Cynthia
Chandler
Chanel
Cordelia
Cordilee
Calliope
Calloway
Carolyn
Carrie
Courtney
Cricket
Capri
Caprice
Casey
Cassandra
Carlisha
Carlotta
Claiborne
Claire
Celine
Chana
Collins
Cora
Calianna
Calista
Colby
Colette
Clover
Clydie
Cambri
Cameron
Carey
Carina
Charlee
Charleigh
Cosette
Cotton
Clare
Clarissa
Charlie
Charlotte
Catalina
Catherine
Carmella
Carmen
Carrington
Carter
Caisyn
Cali
Chiara
Chloe
Chevelle
Cheyenne
Chanell
Charity
Camryn
Candice
Carly
Carmela
Chenoa
Cher
Charley
Charli
Cinnamon
Citra
Carolina
Caroline
Clementine
Cleo
Celeste
Celia
Calla
Callie
Cruz
Crystal
Camila
Camilla
Cantara
Caoimhe
Corina
Corinne
Cecilia
Cecily
Cadence
Cailin
Cassidy
Cataleya
Coretta
Corey
Catori
Cecelia
Christina
Christine
Carnie
Carol
Coral
Coraline
Camille
Campbell
Beautiful Baby Girl Names start with D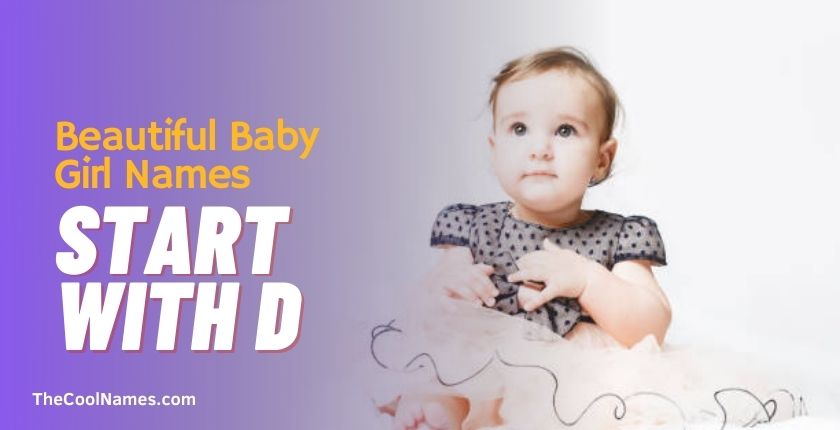 Deliz
Della
Daniella
Danielle
Dayana
Deborah
Dalary
Daleyza
Deserae
Destinee
Dalila
Dallas
Danika
Danna
Dolly
Dolores
Diana
Dimity
Domonique
Dora
Duna
Dylan
Denver
Dera
Dakoa
Dakota
Dallyn
Dana
Darcie
Darcy
Drew
Dulce
Demi
Dempsey
Dorothy
Dovie
Dior
Dixie
Delancey
Delaney
Declynn
Deirdre
Drea
Dream
Daphne
Darby
Delta
Delvina
Delia
Delilah
Davina
Dawn
Dani
Daniela
Dahlia
Daisy
Destiny
Dex
Dynasty
Badass Baby Girl Names start with E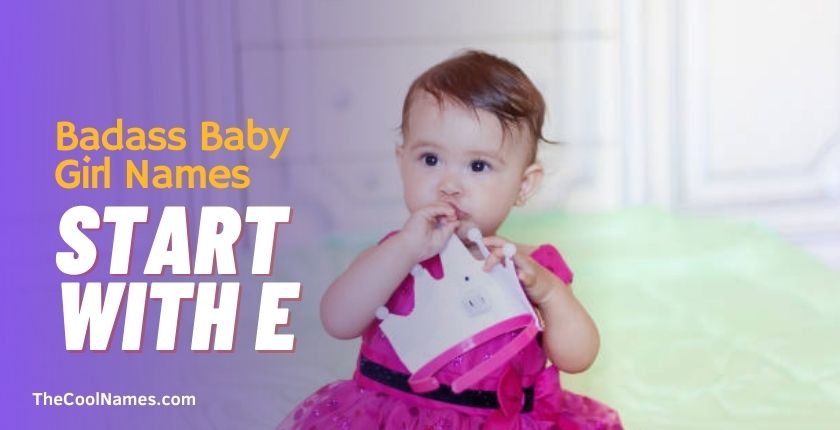 Emerson
Emersyn
Elmira
Elodie
Esther
Estrella
Elva
Elvi
Elyse
Emani
Emmaline
Emmalyn
Eilish
Eisley
Elsa
Elsie
Edith
Edwina
Egypt
Eileen
Emilia
Emilijah
Ezra
Eloise
Elora
Ember
Emberly
Eldora
Eleanor
Erika
Erin
Elizabeth
Elka
Ellen
Elliana
Eva
Evadne
Eden
Edina
Elaina
Elaine
Emerald
Emerie
Elisa
Elisabeth
Ethelyn
Eulla
Emily
Emma
Easton
Eastyn
Elkie
Elkin
Ellis
Ellison
Evie
Exie
Emery
Emilee
Ella
Elle
Elise
Eliza
Ensley
Erica
Elliot
Elliott
Evelynn
Ever
Emmerson
Emmett
Emmie
Emmy
Everly
Evianna
Estella
Estelle
Emory
Enid
Elianna
Elina
Eloraina
Elowen
Eve
Evelyn
Emelia
Emely
Esmeralda
Esperanza
Evalina
Evangeline
Ellianna
Ellie
Elena
Eliana
Esa
Esme
Everlee
Everleigh
Emmalynn
Emmeline
Short and Long Baby Girl Names start with F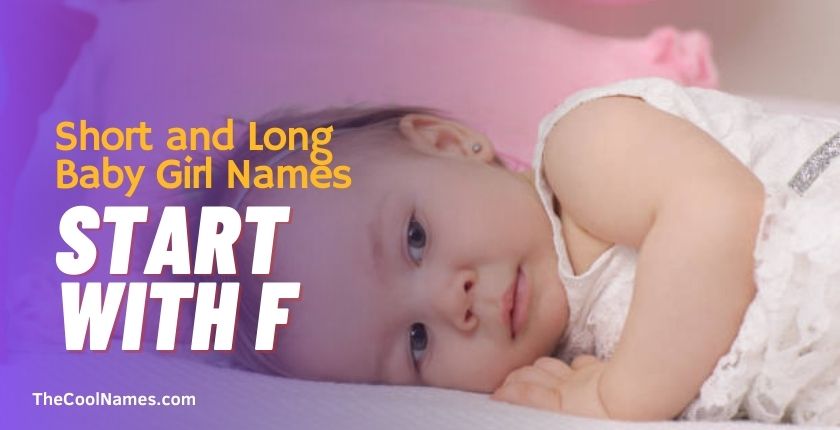 Freyja
Frida
Frannie
Freya
Fausta
Faustina
Felicia
Felicity
Florence
Florenza
Fallon
Fatima
Fleur
Flora
Fiona
Flaviana
Feliz
Fern
Fernanda
Finley
Francesca
Frankie
Fable
Faith
Fawn
Faye
Flyn
Frances
Exotic Baby Girl Names start with G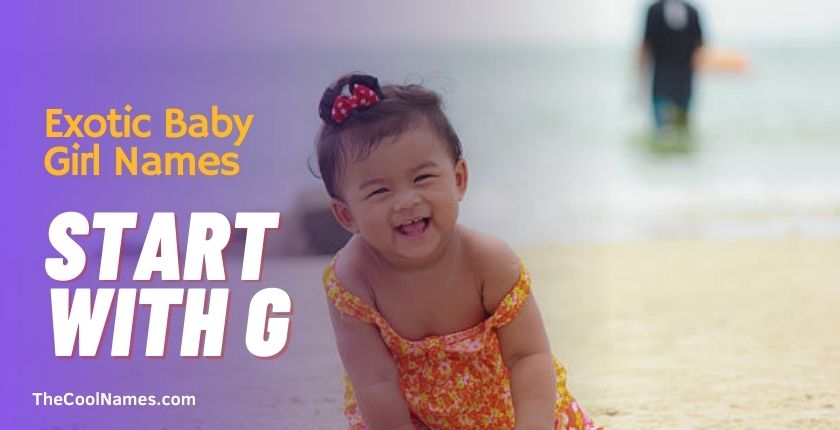 Gwen
Gwendolyn
Gaia
Galilea
Giovanna
Gwyneth
Gypsi
Greer
Greta
Gabbie
Gabriela
Grayson
Greeley
Gracelynn
Gracie
Gemma
Genesis
Genevieve
George
Grace
Gracelyn
Gia
Giana
Gretchen
Guadalupe
Ginger
Ginny
Gianna
Gina
Gizeh
Gloria
Giselle
Giuliana
Georgia
Georgina
Baby Girl Names start with H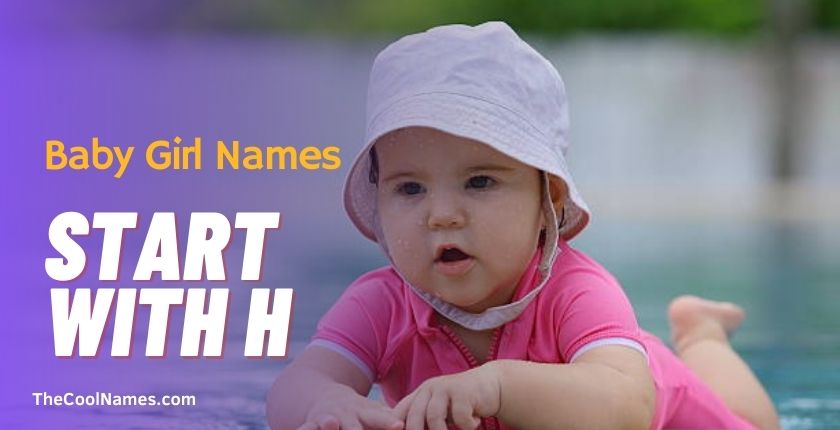 Huntleigh
Helena
Henley
Hana
Hanna
Hattie
Havana
Honey
Honor
Huntah
Hunter
Hessa
Holland
Harriet
Hartley
Havana
Haven
Halo
Halsey
Heidi
Helen
Hayden
Haylee
Harlow
Harmoni
Hadleigh
Hadley
Haisley
Haley
Harleigh
Harley
Hadassah
Hadlee
Harmony
Harper
Hayley
Haylo
Hasina
Hathaway
Hazel
Heather
Hailee
Hailey
Hollie/Holly
Hollis
Halle
Hallie
Honora
Hope
Heaven
Heavenly
Hollister
Holly
Hannah
Harlee
Future Baby Girl Names start with I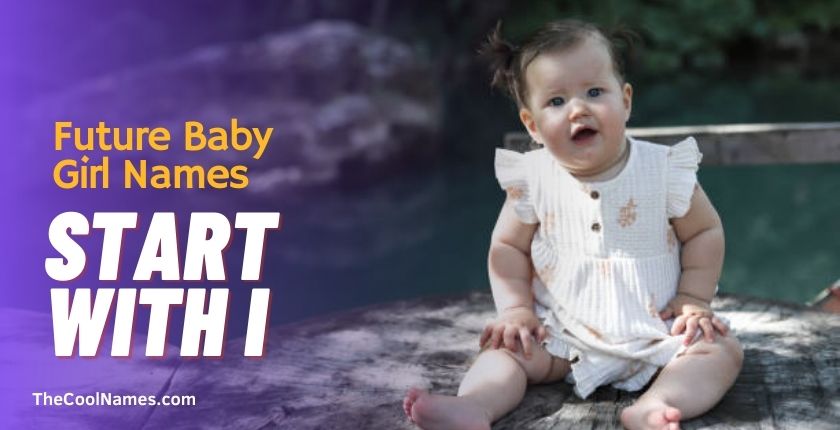 Idri
Iliana
Irene
Iris
Inari
Indiana
Isabel
Isabela
Ivy
Ivyisla
Imala
Imani
Imogen
Inara
Isabella
Isabelle
Indigo
Inez
Itzayana
Itzel
Isadora
Isla
Ingrid
Ireland
Indiana
Indie
Ivanna
Ivory
Izabella
Unusual Baby Girl Names start with J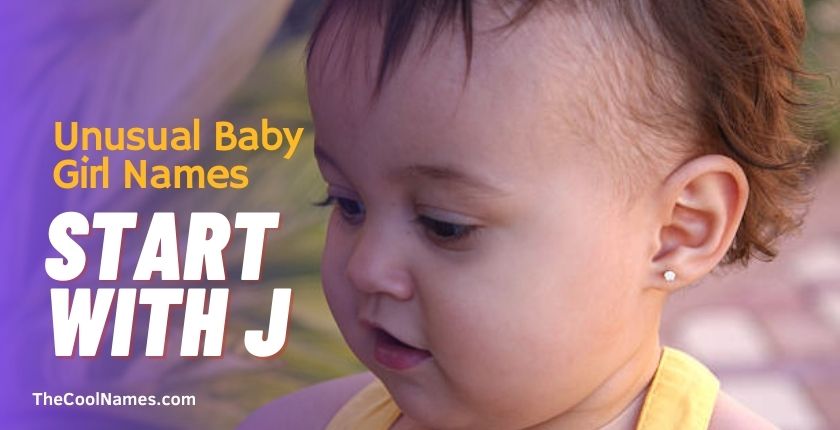 Journee
Journey
Justice
Juliet
Julieta
Jaida
Jaide
Jolene
Jolie
Jamirah
Jane
Jordan
Jordana
Jean
Jemima
Journi
Jovie
Jaylah
Jaylee
Jubilee
Judith
Jaxine
Jaycee
Joy
Joyce
Jillian
Jimena
Jersey
Jessa
Jada
Jade
Jamarni
Jamie
Jemma
Jenesis
Jazmin
Jazmine
June
Juniper
Juno
Jupiter
Jaliyah
Jamaica
Jenna
Jennifer
Joelle
Johanna
Juliette
Julissa
Jett
Jewel
Jayda
Jayde
Jessalyn
Jessamy
Jacinta
Jacqueline
Julia
Juliana
Julianna
Julie
Josephine
Josie
Jayleen
Jazlyn
Jessica
Jessie
Jasmine
Jasmira
Javana
Jaxie
Jayella
Jayla
Janelle
Janiyah
Jaelyn
Jaelynn
Joanna
Jocelyn
Jordi-Lee
Jordyn
Baby Girl Names start with K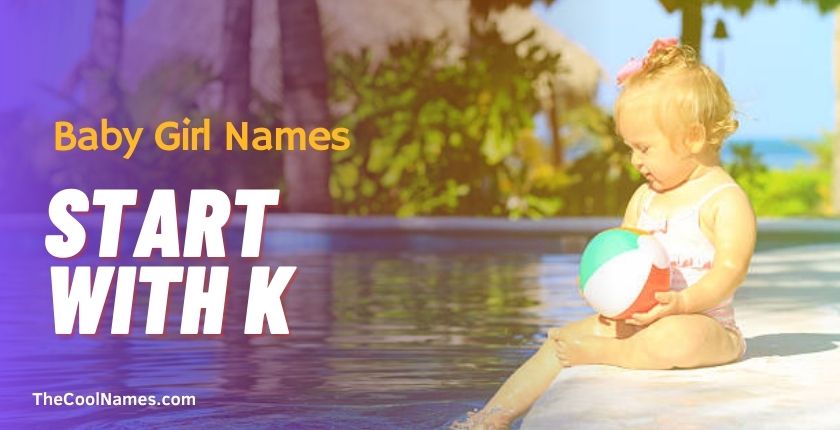 Kaiya
Kalani
Katana
Kate
Kori
Kristen
Kyleigh
Kylie
Kirrily
Kirsten
Kai
Kaia
Kinsley
Kippa
Kylah
Kylee
Karter
Kass
Kali
Kaliyah
Kora
Kordyn
Karla
Karlee
Kallie
Kamari
Katelyn
Katherine
Knoxlee
Koa
Kaiana
Kailani
Kara
Karen
Kaylin
Kayte
Kelly
Kelsey
Kristin
Krystin
Kassanda
Kassidy
Karrigan
Karsyn
Kari
Karina
Kenia
Kenna
Kerrie
Kesia
Kitura
Klara
Kasumi
Kataleya
Kathleen
Kathryn
Keily
Keira
Koami
Kohana
Kinny
Kinslee
Kilah
Kimber
Kamiyah
Kamryn
Kaylani
Kaylee
Kensington
Kensley
Khaleesi
Khloe
Katie
Katlynne
Kienna
Kiera
Keekee
Keeva
Kirabo
Kirby
Keyah
Keyla
Kailey
Kailin
Kingsley
Kinley
Kynlee
Kyra
Kuron
Kyla
Kennedi
Kennedy
Katalia
Katalina
Kaydence
Kayla
Kaisley
Kaitlyn
Kayleigh
Kaylie
Kaya
Kaydee
Kelulah
Kendall
Kendra
Kendy
Kimberly
Kimora
Kieryn
Kiki
Kehlani
Keilani
Kaelyn
Kaelynn
Kainda
Kairi
Kloe
Klyah
Kenya
Kenzie
Kamila
Kamilah
Kimya
Kincade
Kiana
Kiara
Baby Girl Names start with L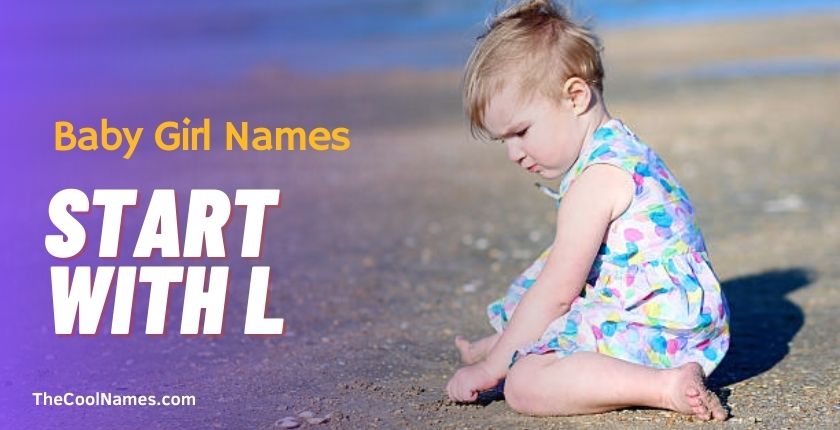 Louise
Loxley
Liv
Livia
Lydia
Lyla
Lucy
Luella
Logan
Lola
Lilijana
Lilith
Lixue
Llana
Letisha
Levelle
Leiko
Leila
Leigh
Leighton
Lilac
Lilah
Leslie
Letina
Lorelai
Lorelei
Legacy
Leia
London
Londyn
Lindsey
Linnea
Lina
Linda
Lacey
Lachlan
Lennox
Leona
Lyrica
Lauryn
Lavender
Lace
Lacen
Libbie
Libertee
Lillie
Lilly
Lane
Laney
Lylah
Lyndzi
Liora
Lisa
Luna
Lurice
Laila
Lailah
Lexie
Leyla
Lea
Leah
Loren
Lottie
Lotus
Louisa
Lucia
Luciana
Lainey
Lakeisha
Lucille
Lucinda
Leandra
Leanna
Laylin
Layton
Leatrix
Leelie
Lauren
Laurie
Levi
Lexi
Lillian
Lilliana
Lia
Liana
Lena
Lennon
Luz
Lyanna
Lilia
Lilian
Lana
Landry
Liliana
Lilianna
Laura
Laurel
Lily
Lilyana
Lyra
Lyric
Lara
Larkin
Liberty
Lidia
Liesel
Lila
Layla
Laylah
Leilani
Lemon
Luisa
Lula
Baby Girl Names start with M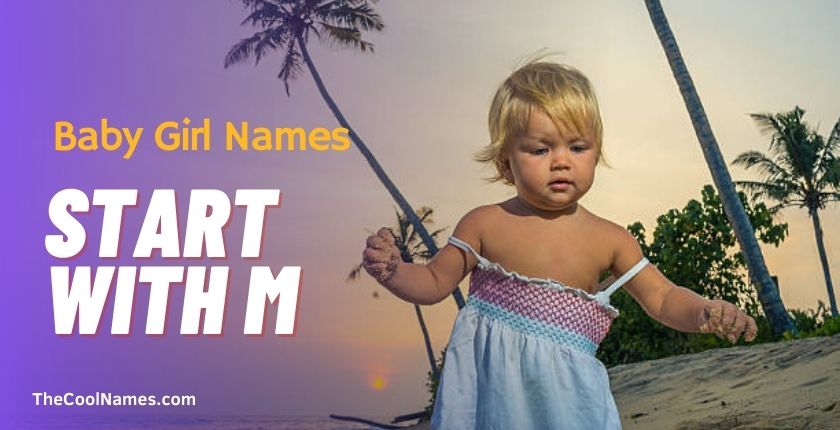 Mabel
Maceline
Maci
Macie
Mackenzie
Mackinley
Maclennan
Macy
Madalyn
Madalynn
Maddison
Madeleine
Madeline
Madelyn
Madelynn
Madilyn
Madilynn
Madison
Madisyn
Mae
Mael
Maeve
Magdalena
Maggie
Magnolia
Mahala
Mahalia
Maia
Maisie
Makayla
Makenna
Makenzie
Malani
Malaya
Malayah
Malaysia
Maleah
Malia
Maliah
Maliyah
Mallory
Mandy
Mara
Maree
Maren
Margaret
Margo
Margot
Maria
Mariah
Mariam
Mariana
Marianna
Marie
Marilyn
Marina
Marissa
Marlee
Marley
Marlow
Marlowe
Marta
Martha
Mary
Maryam
Maryse
Matilda
Matiyah
Maude
Maura
Mauve
Maves
Mavis
Maximina
Maxine
Maxxy
Maya
Maylah
Maysen
McCarthy
McCartney
Mckenna
Mckenzie
Mckinley
Meadow
Megan
Meghan
Meilani
Melanie
Melany
Melina
Melissa
Melody
Mercy
Meredith
Meril
Merrill
Meryl
Mia
Miah
Micah
Michaela
Michelle
Miffy
Mika
Mikaela
Mikayla
Mila
Milan
Milana
Milani
Milena
Miley
Millicent
Millie
Mina
Mira
Mirabella
Miracle
Miranda
Mirelle
Miriam
Mischa
Misty
Miyanda
Miyu
Molly
Monica
Monika
Monroe
Morgan
Moxlan
Murphy
Mya
Myah
Myla
Mylaha
Myley
Myra
Myrtle
Mythology
Baby Girl Names start with N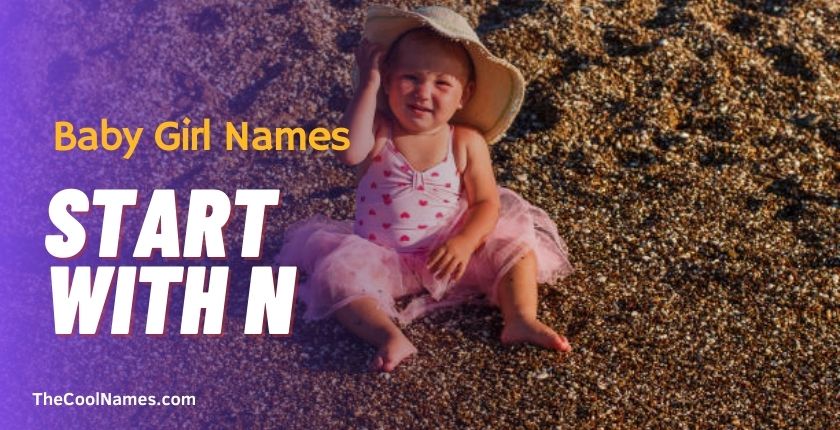 Nola
Noor
Novalee
Nuna
Njema
Noa
Nathalie
Nature
Nakimera
Nakiyah
Noelle
Noemi
Nia
Nicole
Nellie
Nerida
Navy
Nayeli
Nya
Nyla
Nova
Novah
Nevelle
Nhulla
Niomie
Nixie
Natalia
Natalie
Nancy
Naomi
Nala
Nalani
Nylah
Nyx
Nevaeh
Neve
Nicolette
Nina
Nora
Norah
Nataly
Natasha
Nadia
Naima
Baby Girl Names start with O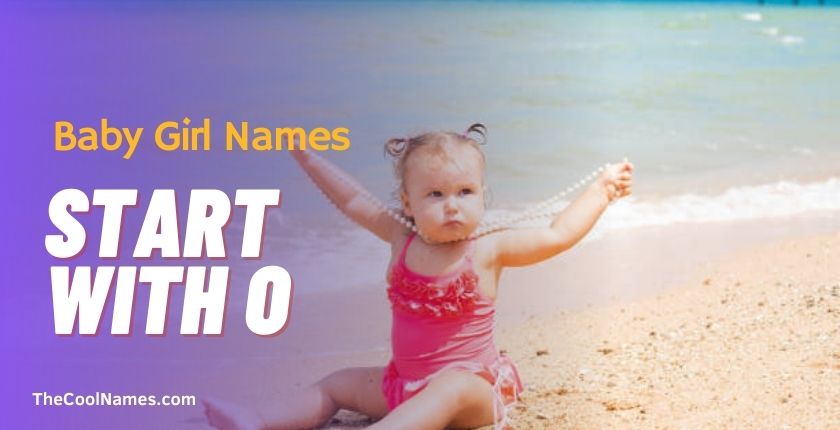 Oaklee
Oakleigh
Oakley
Oaklyn
Oaklynn
Oceana
Octavia
Odette
Olea
Olive
Olivette
Olivia
Opal
Ophelia
Ora
Orchid
Oriana
Orla
Orpah
Osprey
Otzara
Ozara
Baby Girl Names start with P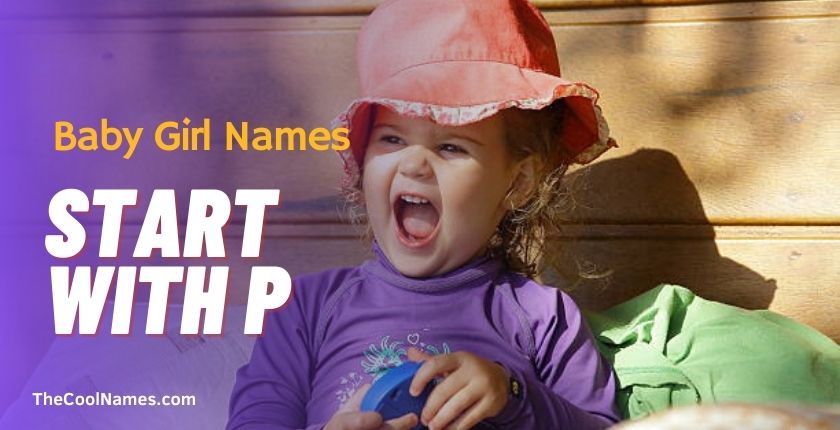 Padget
Padgett
Padma
Paige
Paislee
Paisleigh
Paisley
Paityn
Paiva
Paix
Paki
Palesa
Palmer
Paloma
Paola
Paris
Parker
Patricia
Paula
Paulina
Payton
Pearl
Peggy
Penelope
Penny
Peony
Peppi
Peregrine
Persephone
Peta
Pettle
Petunia
Peyton
Philippa
Phoebe
Phoenix
Phyllis
Pia
Piper
Pippa
Pixie
Poppy
Porsha
Prairie
Presley
Pridget
Primrose
Princess
Priscilla
Priya
Promise
Prudence
Purdie
Pyper
Baby Girl Names start with Q
Baby Girl Names start with R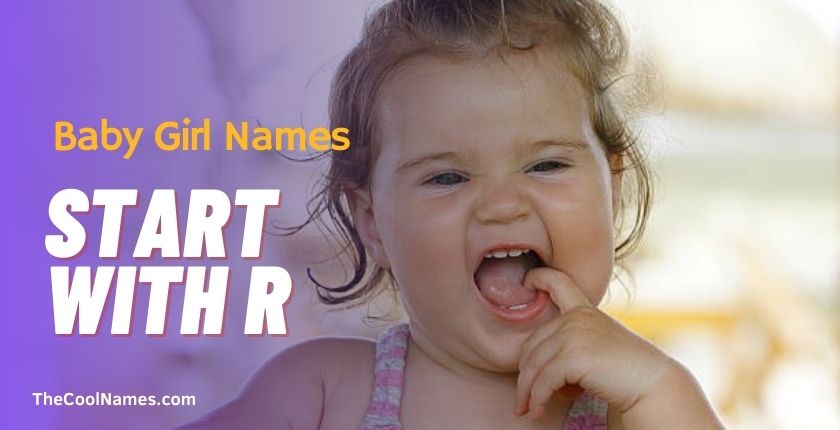 Rachael
Rachel
Raegan
Raelyn
Raelynn
Raina
Rainbow
Ramira
Ramona
Ramsey
Ranit
Raquel
Raven
Rayna
Rayne
Reagan
Reapi
Rebecca
Rebekah
Reese
Regan
Reggie
Regina
Rehannin
Reign
Reika
Reina
Remi
Remington
Remy
Renata
Renee
Reverie
Reyna
Rhea
Ridhi
Riley
Rita
River
Rivka
Robin
Romina
Romona
Romy
Rory
Rosa
Rosalee
Rosalie
Rosalyn
Rose
Roselyn
Rosemarie
Rosemary
Rosie
Rowan
Rowen
Royal
Royalty
Ruby
Rudie
Rue/Roux
Russia
Ruth
Ryan
Ryann
Rylan
Rylee
Ryleigh
Ryliana
Rylie
Baby Girl Names start with S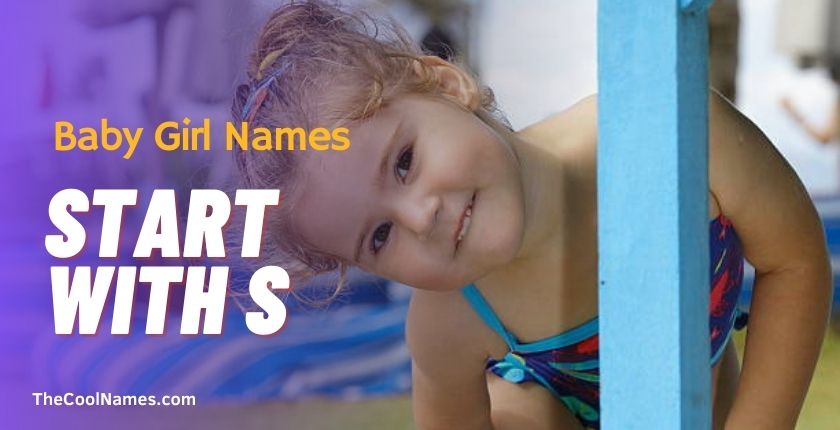 Sabine
Sabrina
Saddler
Sadie
Sage
Saige
Sailor
Sakura
Salem
Sallie
Salma
Samantha
Samara
Samira
Sandra
Saoirse
Saphira
Sara
Sarabi
Sarah
Sarai
Saraia
Sariah
Sariyah
Sasha
Saskia
Savanna
Savannah
Sawyer
Sayla
Saylor
Scarlet
Scarlett
Scarlette
Schuyler
Scotlyn
Scout
Selah
Selam
Selena
Selene
Selma
Seona
Seraphina
Serena
Serenity
Serina
Sevyn
Shailyn
Shakya
Shavana
Shayla
Shea/Shae
Shelby
Sheridan
Shiloh
Sian
Sidney
Siena
Sienna
Sierra
Silver
Simone
Sky
Skye
Skyla
Skylah
Skylar
Skyler
Sloan
Sloane
Sofia
Solay
Soleil
Sophia
Sophie
Sorel
Spirit
Stacey
Stella
Stephanie
Stevie
Storme
Story
Sullivan
Sumana
Summer
Sunny
Sutton
Sybil
Sydney
Sylvia
Sylvie
Symphony
Baby Girl Names start with T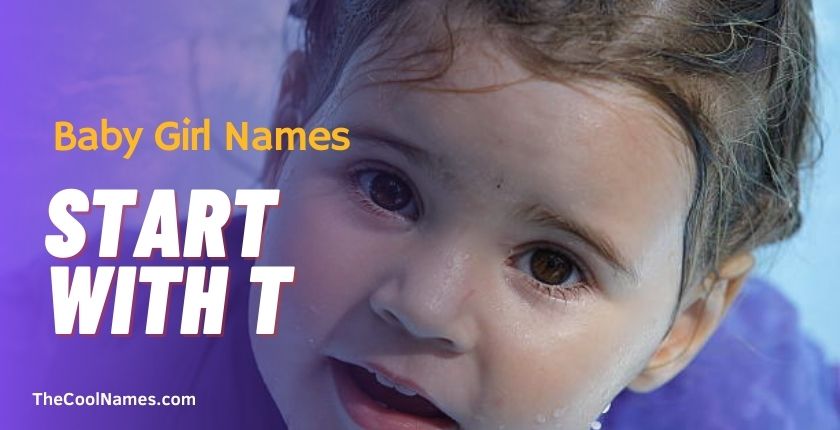 Tabitha
Tahlea
Tahlee
Taja
Taki
Talia
Talitha
Taliyah
Tallulah
Tamara
Tameka
Tamira
Tania
Tansy
Tara
Tate
Tatiana
Tatum
Tavianna
Tayah
Taylee
Taylor
Tazara
Tazia
Teagan
Telineah
Tempany
Temperance
Tenley
Tennysee
Teresa
Teshi
Tessa
Teya
Thalia
Thandiwe
Thea
Theodora
Thora
Thurryn
Tia
Tiana
Tiara
Tierney
Tiffany
Tilda
Tillie
Tilly
Tinlee
Tinley
Tinsley
Toki
Tonya
Tori
Tova
Tovianna
Treasure
Trinity
Trysta
Baby Girl Names start with U
Ulani
Una
Unisex
Uriah
Ursa
Uzima
Baby Girl Names start with V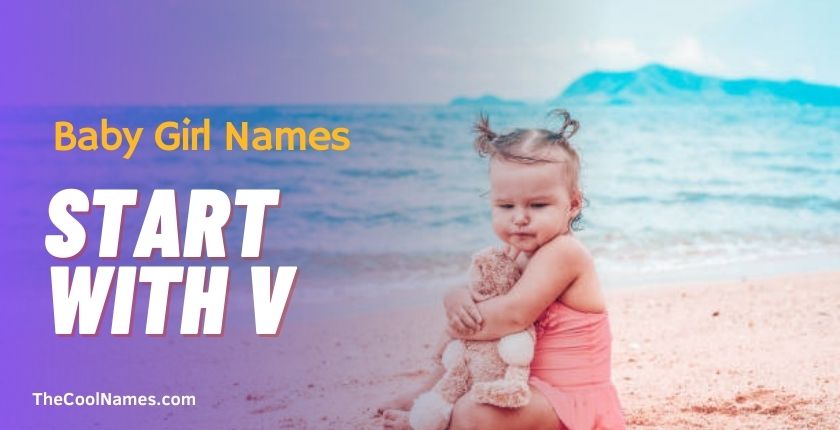 Vada
Valencia
Valentina
Valeria
Valerie
Valery
Vanessa
Vaughn
Veda
Veida
Vera
Veradis
Veranique
Verasha
Verity
Veronica
Victoria
Vienna
Villie
Viola
Violet
Violeta
Virginia
Virika
Virlen
Vivian
Viviana
Vivienne
Baby Girl Names start with W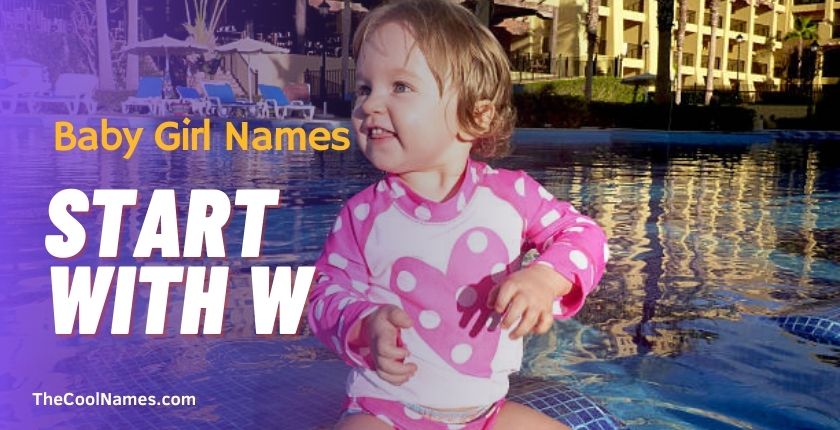 Wallis
Wanda
Waverley
Waverly
Wellesley
Wendy
Whisper
Whitley
Whitney
Willa
Willabel
Willow
Wilmer
Winda
Windsor
Winnie
Winter
Wren
Wrenley
Wyatt
Wylla
Wyn
Wynry
Wynter
Baby Girl Names start with X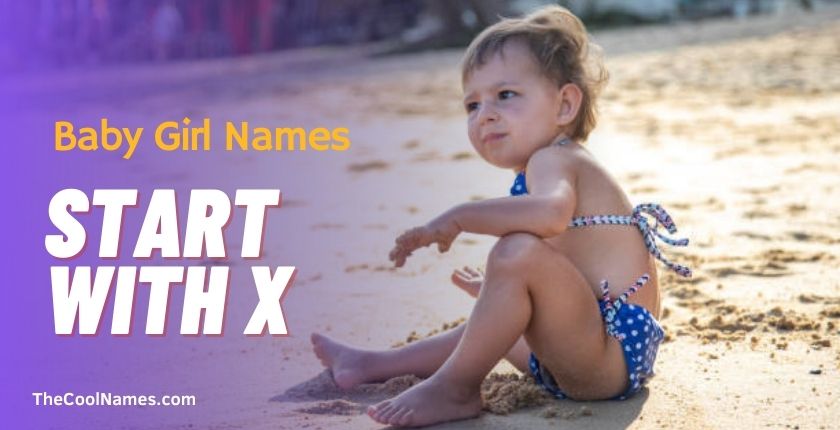 Xamira
Xandra
Xandy
Xanthe
Xanthia
Xarissa
Xavienna
Xenissa
Xeraphina
Xeresa
Xevera
Ximena
Xing
Xiomara
Xiu
Xylah
Baby Girl Names start with Y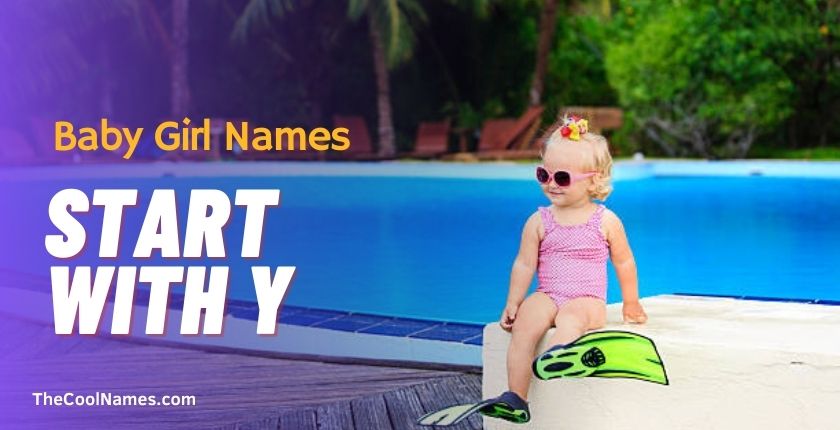 Yara
Yardley
Yareli
Yaretzi
Yaritza
Yasmin
Yasmina
Yassah
Yelina
Yihana
Yvette
Baby Girl Names start with Z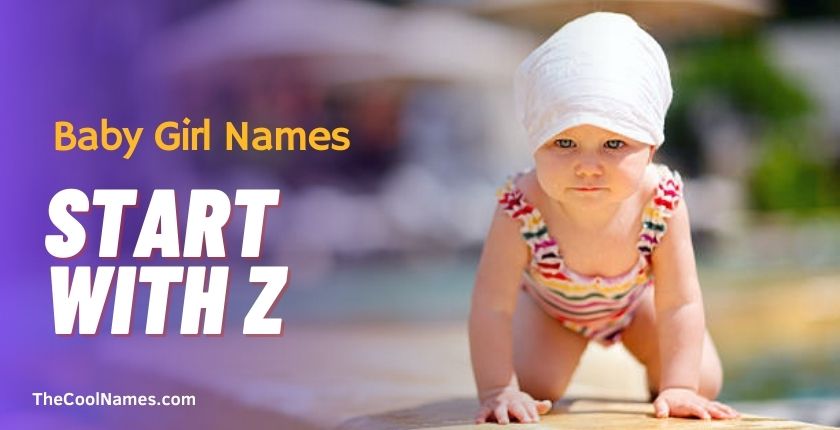 Zadie
Zahra
Zaida
Zainab
Zalika
Zamira
Zamora
Zaniyah
Zara
Zaria
Zariah
Zaya
Zaylee
Zelda
Zellè
Zenayah
Zendaya
Zephee
Zienna
Zila
Zinnia
Zoe
Zoella
Zoey
Zoie
Zola
Zora
Zosia
Zuna
Zuri
Tips to Name A Cool Name to Your Little Girl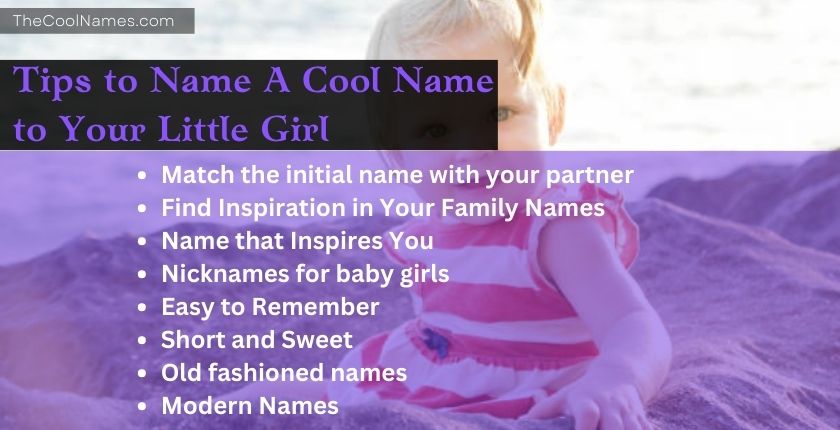 You can make the right choice for the baby girl while naming her a cool name by following these simple tips:
Tip #1 – Match the initial name with your partner:
Pick baby names with similar initials as your own, or your partner's so that baby can have your family's monogrammed clothing and accessories as she gets older.
Tip #2 – Find Inspiration in Your Family Names:
You're likely to name your daughter Taylor if your last name is Taylor. It might seem like a good idea to choose a name that isn't similar to any familiar names. Still, it can confuse when she's older and needs to apply for school, college, or a driving license because the first and last name will be the same, so., make sure to give her a unique last name even if you're getting an idea from your family names.
Tip #3 – Name that Inspires You:
If you name your child after someone special in their memory, you don't have to worry about what others think.
Tip #4 – Nicknames for baby girls:
You might love the name Elizabeth, but if her nickname is Lizzy, will you still love it?
Tip #5 – Easy to Remember:
Parents are also looking for unique baby girl names that stand out from the crowd. Popular unique names include Abigail, Ainsley, and Adelaide.
Parents should research names from foreign cultures and religious traditions to avoid giving their babies the same name as their parents to get something truly original.
The bottom line for an easy-to-remember name is for people who encounter your baby every day at school or any important task in life.
Tip #6 – Short and Sweet:
If you prefer names that are easy to say, names like Anna, Elizabeth, and Bethany are sure to suit your taste. These names sound feminine without being too long and complicated. The trend can also be seen in popular classic names like Mary and Sarah.
Tip #7 – Old fashioned names:
Classic names like Emma, Grace, Susan, and Mary have existed for years. Names like these are old-fashioned and never go out of style. They have unique meanings as well. Other examples of good old-fashioned names include Elizabeth, Jessica, and Natalie.
Tip #8 – Modern Names:
A trendy modern name for a baby girl is Brooke, Aboli, Alisha, or Amulya.
Final Words:
We have arranged some cool baby girls names in alphabetical orders, and we hope you find the right name for your baby girl. If you want some more name options you can comment the name or alphabetically, we will update you accordingly.
You may also like: