Do you need help picking a fun name for your team's weekly lunch meetings? These midday breaks allow you to eat and have fun with your coworkers. But calling it "lunch" or "weekly meeting" is boring. You can choose a Cool Lunch Meeting Name for a successful get together that shows what your team is like. It's like having a secret club name that makes you excited to meet up.
Having a special name for your lunch meetings is important because it makes everyone feel like they belong to something special. It's like a special code that only your team knows. When you have a fun name, it makes the meetings more interesting. Everyone looks forward to it, and it feels like a fun event.
You can choose a name that suits your team's vibe. Maybe you like food names like "Lunch Bucket" or funny names like "Lettuce Meet and Eat." The point is to make your lunch meetings fun and memorable.
So, remember, a special name for your lunch meetings is like a special key that makes your team feel united and happy. It's a small thing that can make a big difference and make your team closer.
Okay, cool. Let's have some amazing name ideas for office or workplace lunch meetings.
Read | Funny Meeting Names
Top 5 Fun Food-Inspired Lunch Meeting Names
Looking for some fun, food-inspired names for your work lunch meetings? Here are a few suggestions:
#1: The Lunch Bunch
Who says lunch has to be lame? Make your midday meal more exciting with a group name like The Lunch Bunch.
#2: The Sandwich Squad
The Sandwich Squad is perfect for teams that love to chat over subs, wraps or burgers.
#3: The Breakfast Club
If your team tends to meet first thing in the morning, pay homage to an '80s classic with The Breakfast Club.
#4: The Hungry Hippos
For lighthearted teams that don't take themselves too seriously, The Hungry Hippos will make people chuckle.
#5: The Pizza Posse
You can't go wrong with pizza. The Pizza Posse is a natural choice for teams that frequently call in pies for lunch.
Read | Names For Monthly Team Meetings
Event-Related Lunch Meeting Names
Event-themed lunch meetings are fun to boost team morale and start conversations. Some ideas:
The Office Lunch Meeting: Discuss the latest episode of your team's favorite show while enjoying your midday meal.

Meme Monday: Share some of the internet's latest viral memes for laughs. Just keep it appropriate.

Throwback Thursday: Play some hits from past decades for a nostalgic lunchtime. You might be surprised by your coworkers' hidden talents on the mic.

Current Events Café: Debate the week's news casually and openly. Keep an open mind and make it a constructive conversation.
With the right mix of your team culture bonding and current event discussions, your team will look forward to their next lunch meeting. Lighthearted interactions can strengthen work relationships and boost productivity. Why not give it a try?
Cool lunch meeting names
When planning a team lunch meeting, creating a creative name can make it more fun and help build camaraderie. Here are a few cool name ideas to get you started:
Lunch Box: This classic, lighthearted name conveys a casual, social gathering over a meal.
Chow Circle: A play on "talking circle," this name suggests an informal discussion and bonding over food.
Lunch & Learn: If part of your meeting will involve presentations, updates or training, this name indicates employees will be learning new information along with their meal.
Nom Nominees: For teams involved in recruiting, nominations or awards, this name adds some humour by playing with the sound of "nominees."
Bytes & Bites: Perfect for an IT or tech team, this name combines references to data and food in a clever portmanteau.
Soup to Nuts: Meaning "everything" or "all parts"; this name implies you'll cover a wide range of topics or subjects over your team lunch.
Read | Collaboration Meeting Names
Lunch meeting names for Team professionals
As a team, creating creative names for your regular lunch meetings can boost morale and encourage more collaboration. Here are a few suggestions to get you started:
Chow Down
Work & Wraps Gathering
Executive Exchanges & Edibles
Strategic Suppers Series
Career Chats & Cuisine
Clarity & Cuisine
Leadership Lunchtime
The Think Tank
Recharge and Refuel
Lunch Squad
Leadership Luncheon
Lunchtime Leadership League
Business Bistro Breakout
Professionals' Plate & Powwow
Colleague Connections & Chow
Corporate Conversations
Lunch & Learn League
Suit & Supper Symposium
Industry Insight & Indulgence
Executive Eats & Exchanges
Business Buffet Banter
Team Talk & Tastings
Professionals' Power Lunch
Business Brainfood Break
Professional Plates & Perspectives
Network & Nourish Session
Enterprise Eats Engagement
Corporate Cuisine Caucus
Workplace Wellness & Wraps
Commerce & Culinary Collab
Professional Palate & Perspective
Decision Dining Dialogue
Office Oasis & Occasions
Boardroom Bites & Banter
Creating a fun meeting name for team's gathering at lunches gives people something to look forward to and can strengthen your working relationships. Keep the options light and casual, reflecting the social nature of meal sharing.
Badass Lunch meeting Name List
When brainstorming lunch meeting names for your professional teams, consider some badass options to make things more interesting:
Dream Team: For super ambitious, driven teams accomplishing big goals.
The A-Team: For highly skilled, specialized teams knocking out objectives.
Visionaries: Perfect for innovative teams pioneering new ideas or projects.
The Change Makers: Excellent choice for transformative teams revolutionizing processes or technology.
The All-Stars: For star employees and top performers.
Unstoppable: Ideal for determined, undeterred teams, overcoming obstacles.
Trailblazers: Wonderful for pioneering teams forging new paths.
Champions: For winning teams achieving success and victories, big and small.
Powerhouse: Great for highly productive, results-driven teams.
Dream Weavers: A creative option for teams collaborating to build something new.
Creating a distinctive name for your team's weekly or monthly lunch meeting is a simple way to build camaraderie and a shared identity. Have some fun with it, as these things go a long way in bringing people together and fostering team spirit.
Read | Coffee Meeting Names
Funny Lunch Meeting Names
Nom Nom Roundtable
Chew 'n Chatter
Grub & Gab
Lunch Bites & Banter
Laugh & Luncheon
Humor & Hunger
Chuckles & Chow
Lunchtime Laughs
Giggle & Grub
Quips & Quiches
Lunchtime Lightheartedness
Jokes & Jamboree
Eat & Enjoyment
Puns & Plates
Smile & Supper
Witty Wraps
Lunchtime LOLs
Delight & Dine
Giggles & Grub
Chuckle & Chowder
Tickle & Tacos
Comedy & Cuisine
Lunch Laughter League
Banter Bites
Guffaws & Grub
Humor & Hors d'oeuvres
Lunch Lark
Chuckle Chamber
Funny Foodies
Wit & Wraps
Cool Lunch Meeting Names List
Nourish & Network
Munch & Mingle
Midday Mix
Lunchtime Connect
Bite Break Chat
Mealtime Meetup
Table Talk Time
Lunch Link-Up
Food & Fellowship
Nosh & Network
Mingle & Munch
Break & Bond
Chow & Chat
Flavorful Forum
Deli Dialogues
Noonday Connections
Dish & Discussion
Luncheon Links
Tasty Talks
Lunch Lounge
Plate & Palaver
Lunch Buzz
Social Sustenance
Feast & Friendship
Gastronomic Gathering
Refuel & Reconnect
Lunch League
Bites & Banter
Lunch Linkage
Sip & Share
Read | Meeting Names
Clever Lunch Meeting Names
Bite-sized Brainstorm
Nosh & Note
Mindful Munch
Grub & Genius
Feast & Focus
Savor & Synthesize
Nibble & Innovate
Sustenance & Strategy
Food for Thought
Gourmet Gathering
Savvy Suppers
Thoughtful Tidbits
Cogitate & Chow
Ideas & Ingenuity
Lunchroom Luminary
Sip & Strategize
Nourish & Nuance
Cerebral Cuisine
Mind Munch
Lunchbox Lore
Byte & Banter
Mentality & Morsels
Cognition & Culinary
Sustenance of the Mind
Strategic Sups
Nourish the Noggin
Nosh & Notion
Savory Synapses
Intellect & Indulgence
Cranium & Cuisine
Business-Related Lunch Meeting Names
Lunch Forum
Strategic Sustenance
Business Bites & Boardroom
Executive Eats
Corporate Cuisine
Professional Plates
Luncheon Leadership
Brainfood & Boardroom
Lunchroom Leadership
Strategy Suppers
Decision & Dining
Boardroom Bites
Power Lunch Panel
Enterprise Eats
Executive Exchanges
Suit & Supper
Business Brain Boost
Commerce & Cuisine
Lunch Leadership League
Strategic Sups
Decision Dining Dialogues
Business Bistro
Executive Engagements
Luncheon Learning
Corporate Conversations
Professional Plate & Perspective
Business Buffet
Luncheon Luminaries
CEO & Cuisine
Commerce & Culinary
Read | Zoom Meeting Names
Virtual Lunch Meeting Names
Screen & Savor
Lunch Bytes
Digital Dish & Dialogue
Pixels & Palate
Webcam & Wraps
Virtual Vittles
Cyber Chow
Screen Share & Sip
Bytes & Bites Connect
Remote Refresh
Pixels & Plates
Webcam Workshop
Virtual Verve & Vittles
Network & Nourishment Online
Bytes & Banter
Virtual Bites & Byte-sized Conversations
Webcam Wisdom & Wraps
Byte & Break Bread
Web Weave & Wraps
Digital Dine & Discuss
Bytes & Banquets
Cam Connection & Cuisine
E-Meal Engagement
Virtual Vibe & Vittles
Screen Sustenance
Byte & Brunch
Cyber Chowder
Webcam Watercooler
Digital Dine-In
Virtual Flavor & Forum
Creative Lunch Meeting Names
Lunchiverse Explorations
Palette & Perspectives
Savor Symposium
Culinary Canvas
Lunchtime Innovators
Gastronomic Gallery
Food for Thought Fest
Imagination & Ingenuity
Flavor Fusion Forum
Lunch Odyssey
Vision & Vittles
Inspire & Indulge
Lunch Horizons
Creation Cuisine
Culinary ConvoCraft
Gourmet Genius
Taste & Think Tank
Lunch Palette
Mosaic Meals
Innovate & Indulgence
Muse & Munch
Artistry & Appetite
Creative Culinary Collaborations
Feast & Fresh Ideas
Flavorful Fusion
Envision & Entree
Culinary Concepts
Taste & Tangent
Fusion & Food for Thought
Epicurean Exchange
Read | Town Hall Meeting Names
5 Tips to Choose Lunch Meeting Names
When choosing a name for your team's regular lunch meeting, keep these tips in mind:
#1: Be creative
Let's get creative! Let's ditch the boring names like "Weekly Meeting" or "Team Lunch" and devise something fun and clever to make people want to attend. Here are a few ideas:
The Chow Down
Munch Squad
Lunch Group
The Food Court
The Lunchroom Hangout
The Nom Nom Club
Hungry Penguines
The Snack Attack
What do you think?
#2: Reflect on your team culture
Pick a name that reflects your team's vibe. If you're a fun, laid-back group, go with something lighthearted. If you're a more serious team, choose something professional.
#3: Keep it positive
Choose a name that sounds fun and exciting, and avoid anything that could be interpreted as negative or boring.
#4: Consider an alliteration or rhyme
Names like "The Lunch Crunch", "Midday Munchies", or "Café Chatter" have a fun, memorable ring to them. They are all short and easy to remember, and they evoke a sense of fun and excitement.
#5: Review and test options
Brainstorm a few ideas and run them by your coworkers to see what they think. Pick the one that gets the most positive feedback.
With the right name and attitude, your team's lunch meeting can be a fun event that brings people together. Have fun with the naming process, and choose something that fits your team's personality and goals. Most importantly, keep things positive – a good name can set the tone!
Conclusion
There you go, a few unique lunch meeting name ideas for your professional teams at the office. Whatever name you choose, from the above-listed names. Keep it simple with "Team Lunch," coming up with a catchy name can help build camaraderie and boost morale.
The possibilities are endless if you tap into your creative side. The perfect name might just come to you in a flash of inspiration. The most important thing is bringing your team together over a meal to connect, collaborate, and recharge.
May your lunch meetings be delicious and productive and help strengthen the bonds between colleagues. Dig in and enjoy!
Related Articles: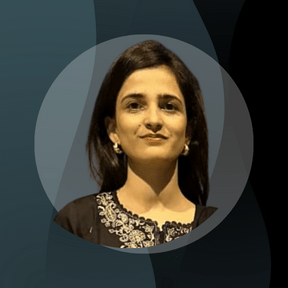 Amna is a technical content writer by profession but a pet lover by passion who belongs to a computer science background. She loves to write on topics related to relationships, pets, technology, and other niches. She has also served BeakInsider with her valuable content.