Explore Some Easy to Remember and Unique Space Names for Conference and Corporate Meetings in 2023
Some of us think that naming a meeting room is important, but it is an essential activity in real life. What if your company has several rooms and employees may find it hard to get into the exact meeting room. Naming a room is important to eliminate all this kind of confusion.
In this article, we are going to show you some smartest meeting room name ideas for your daily meetings at the office, either these meetings are for daily or weekly huddles, team management, progress checking, or some professional meetings with clients.
So, let's deep dive into the naming ideas for the rooms in a company/organization. if you are wondering about what should be a fun meeting names you can visit here.
Read | Funny Meeting Names
Conference Room Names Ideas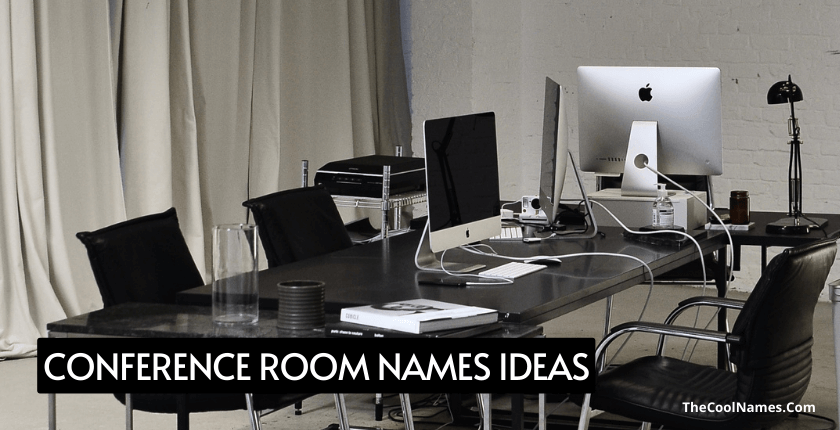 Let's have some creative conference room naming ideas for your team meeting. Collaborating as a team is essential to making continuous progress.
As a result, we schedule meetings according to a specific agenda, but choosing a name for the meeting room or conference becomes difficult. That's why we have listed some awesome conference room name ideas for you in this list. Check out this name list.
Strategy Spot
Insight Island
Strategy Sanctuary
Innovation Oasis
Collaboration Corner
Innovation Junction
Insight Inn
Idea Exchange
Insight Huddle
Creativity Clubhouse
Strategy Studio
Innovation Incubator
The Hive Mind
Brainstorm Bunker
Spark Studio
Creative Conclave
Visionary Village
Idea Lab
Thinkers' Hideaway
Creative Chamber
Imagination Station
Vision Vault
Solutions Salon
Strategy Suite
Thinkers' Lounge
Ideation Oasis
Collaboration Castle
Innovation Nook
Innovation Junction
Imagination Lounge
Brainstorm Boulevard
Strategy Summit
Innovation Oasis
Inspiration Lounge
Curiosity Corner
Dream Depot
Innovation Station
Think Tank Room
Collaboratorium
The Idea Factory
Visionary Venue
Idea Haven Room
Visionary Vault
Collaboration Cove
Insight Oasis
Dreamweaver Den
Innovation Hub
Imagination Imprint
Fantasy Island
Brainwave Bay
Read | Collaboration Meeting Names
Great Meeting Room Names Ideas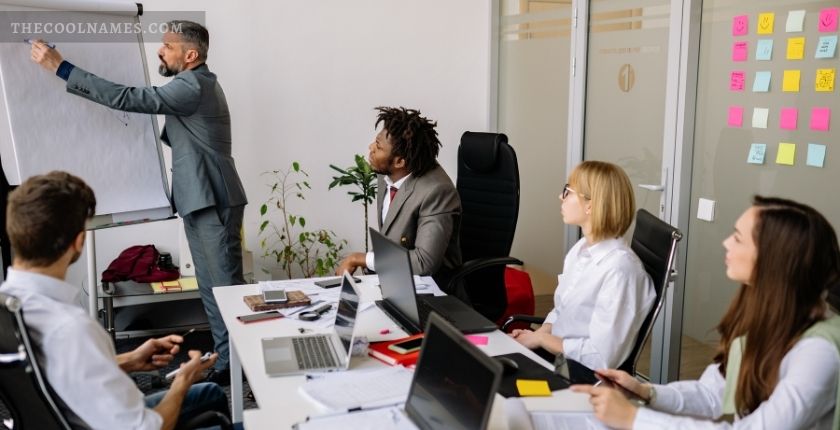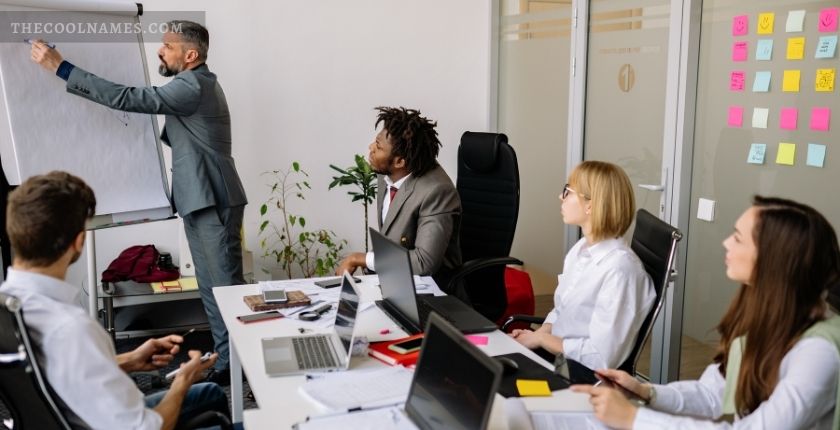 If you are looking for a unique meeting room name idea, you can have a look at the list. We are providing you with solid ideas for your company. Have a look!
Meeting Area
Board Room
Meeting Cube
Pontification Space
Meet Station
Decision Cranium
Accelerator Focus
Pressure Room
Cooker Bored
Facilitated Vista 
Read | Lunch Meeting Names
Creative Meeting Room Names Suggestions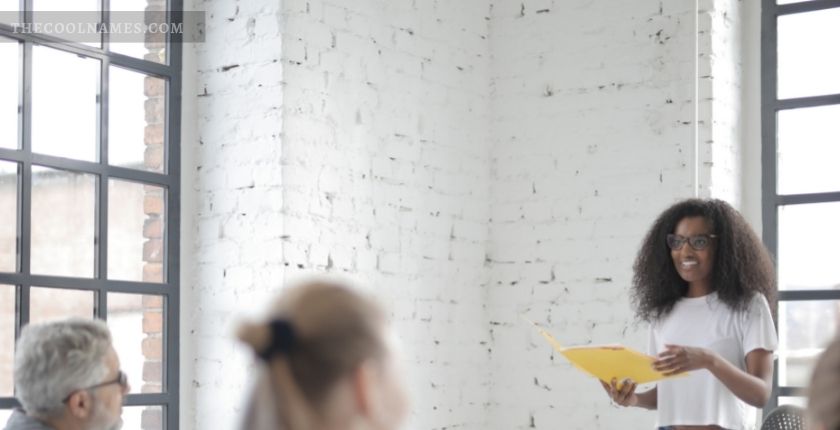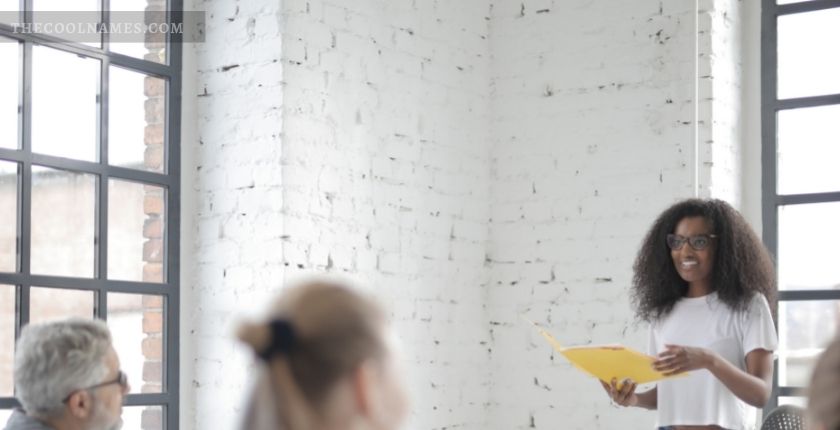 It is not an easy task to give the meeting room a name, it must be according to the standard, culture, and the base of the brand. Try your best to have a formal name; we can only suggest you. So, choose the best from these names
Cubicle Space
High-Level Room
Visionary Learning
Down Office
Crown Down
Prefrontal Space
Engagement
Noodlin' Area
Noggin Location
Meeting Chamber
Related: Beauty Business Names Ideas
Inspirational Meeting Room Names 2023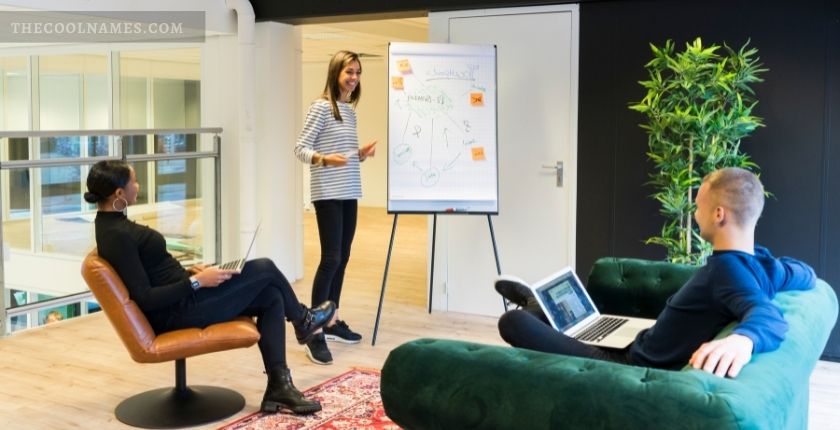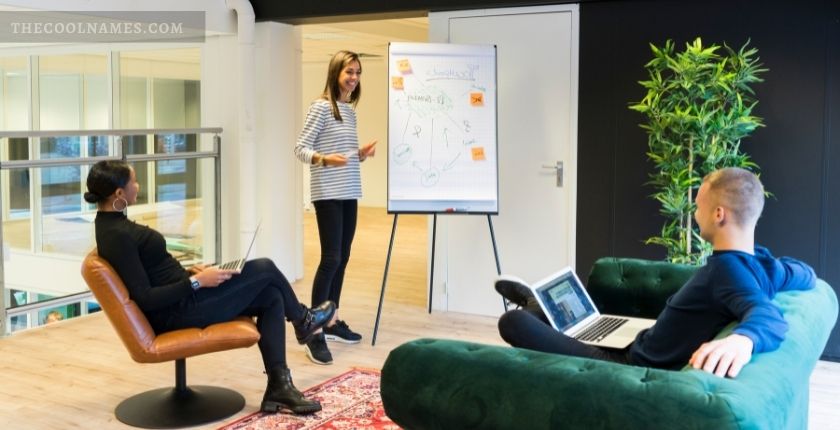 It is a matter of fact that a meeting room must keep inspiring your employees and this inspiration comes from the environment. That is why an inspiring name for a meeting room is essential. Here these are given:
Territory Loft
Social Space
Matrix Room
Community Lobby
Gathering Hub
Head Field
Hospitality Space
Blow Steam
Social Room
Off Sphere
Best Meeting Room Names in the USA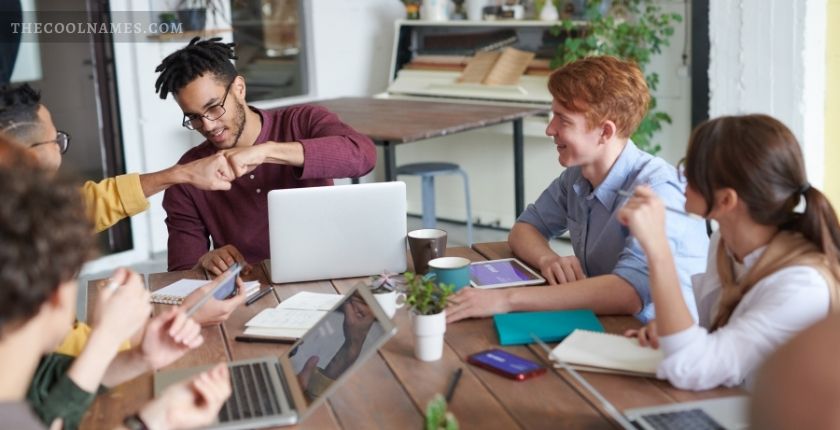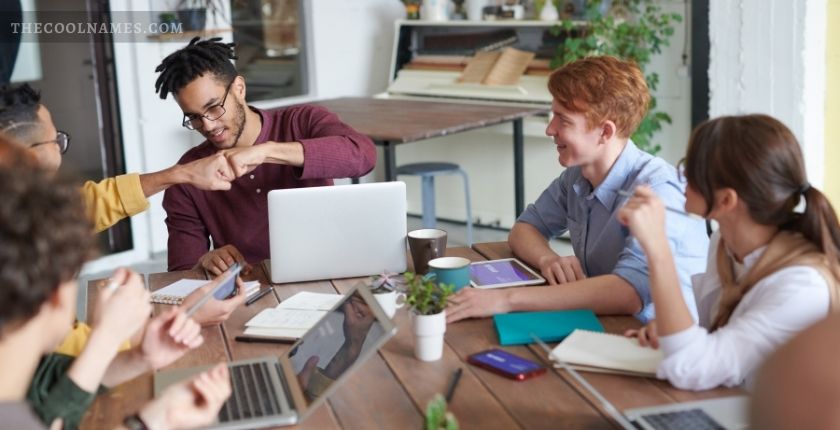 Naming your meeting room impacts the environment of your company, and it is considered a part of the tradition. Even international companies put their effort into deciding well-inspired names for their meeting rooms.
Head Space
Facilitated Inner
Learning Binds
Space Goal
Training Faction
Agent Room
Learning Spot
Indoctrination Circle
Oriented Mind
Expansion Change
Funny Meeting Room Names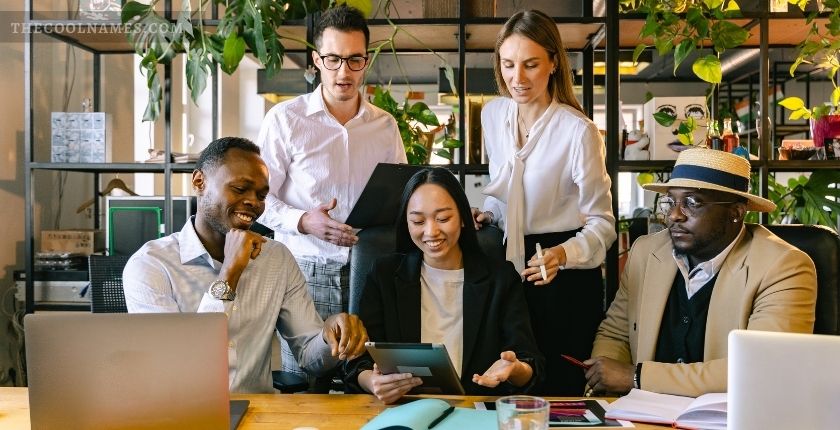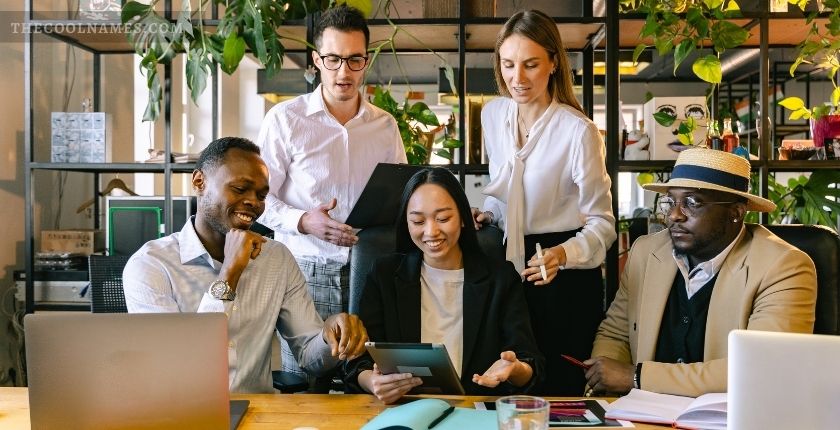 Meeting rooms are personal spaces for employees in a company to create a positive and fun environment amongst workers. Such a room requires the funniest name and here you go with the list.
Mansion Focus
Proficiency Idea
Germination Area
Potential Cartel
XYZ Room
Collaborative Space
Huddle Zone
Space Winner
Ideation Group
Gathering Station
Creative Meeting Room Names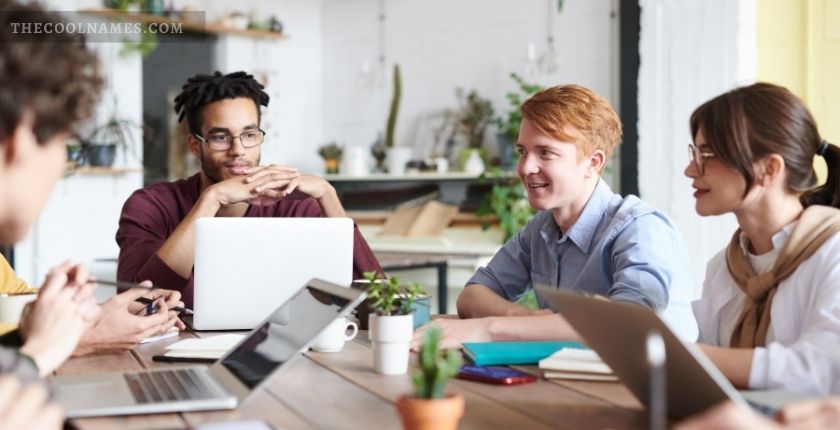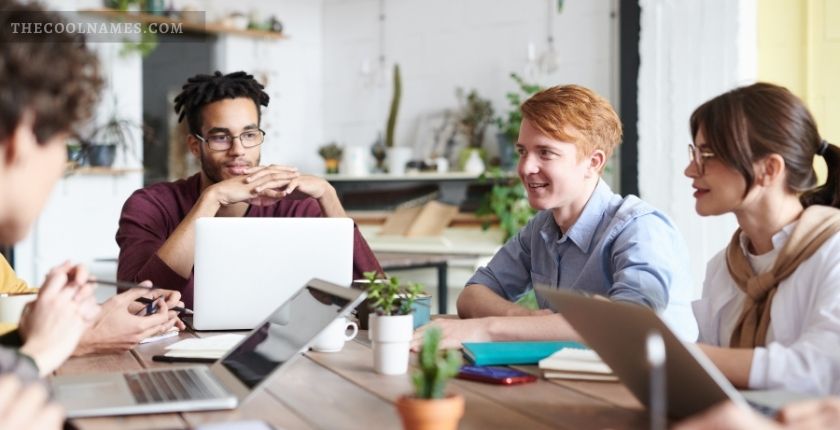 Companies pursue productive workspaces for their workers. A meeting room is a place where people share their ideas and create something new for the development of the company. Here we have enlisted some interesting name options.
Expert Base
Space Table
Round Conference
Creative Conference
Millennial Build
Power Tune
Conference Space
Watch Power
Pros Time
Accountability Actions
You may also like: Cute Usernames for Instagram
Motivational Meeting Room Names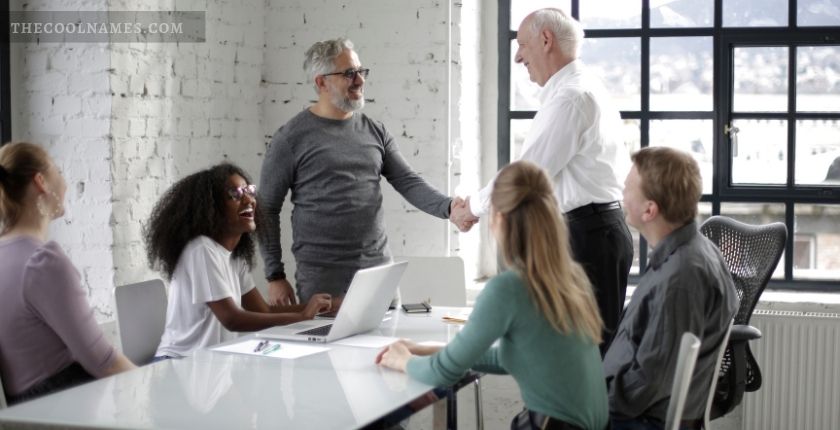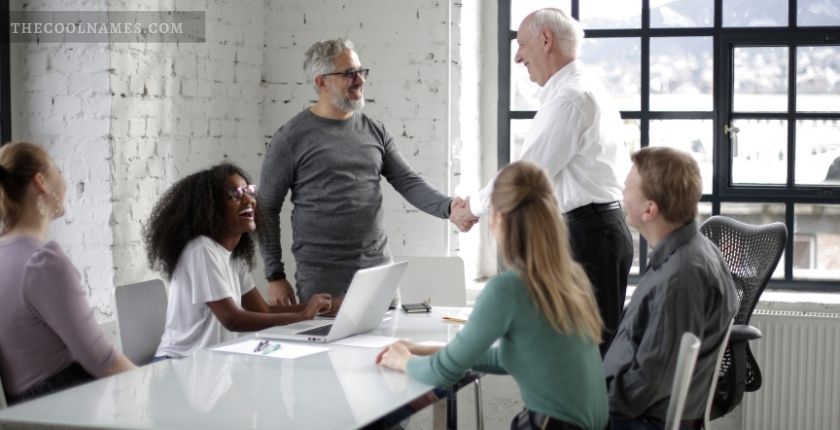 To spread positivity in your meeting, it is necessary to have a creative room name that compels employees to think about solving problems. For this, all you need is to pick a quirky name for your meeting hall.
Achievement Space
Inspirational Mind
Collective Norris
Vista Room
Team Group
Creative Critique
Arena Site
IQ Zone
Motive Chucks
Dancy Tunnel
Interesting Meeting Room Names in Google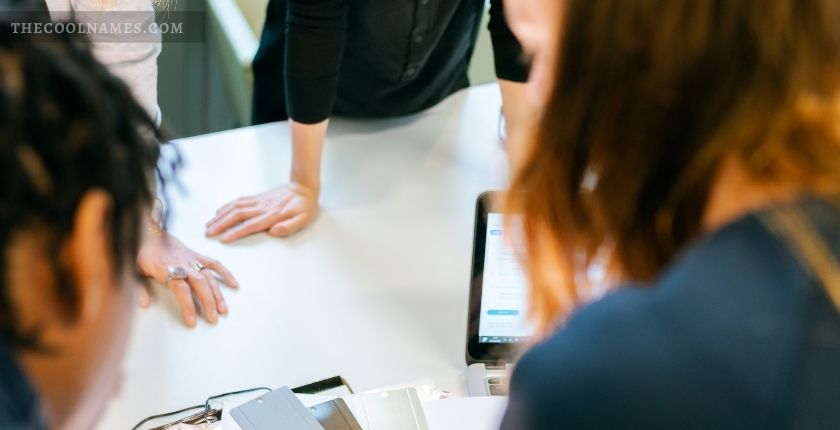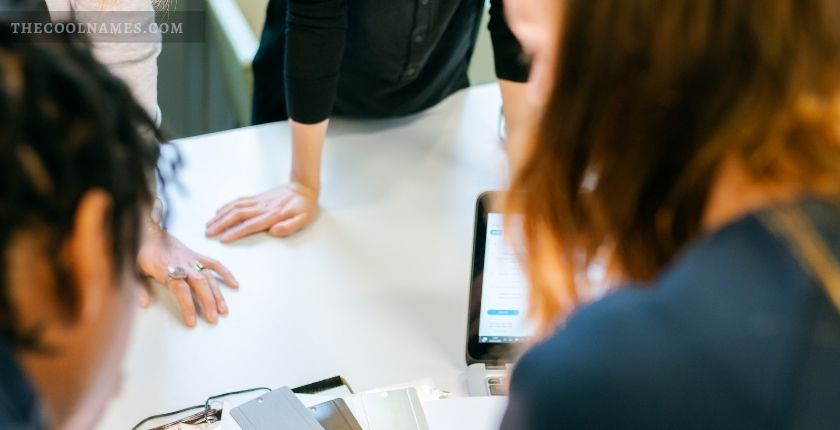 Google Meet is the easiest way of meeting those employees who do work from home or their boss is away from the office. Workers can join meetings with their account on the meeting and the name of the room expresses the type of meeting or the topic of discussion.
Filing Autin
Cabinet Speaking
Construct Focus
Diversity Meeting
Full Venus
Immersive Time
Innovation Work
Collected Reaven
Insider Sessions
Leadership Work
Alternative Meeting Room Names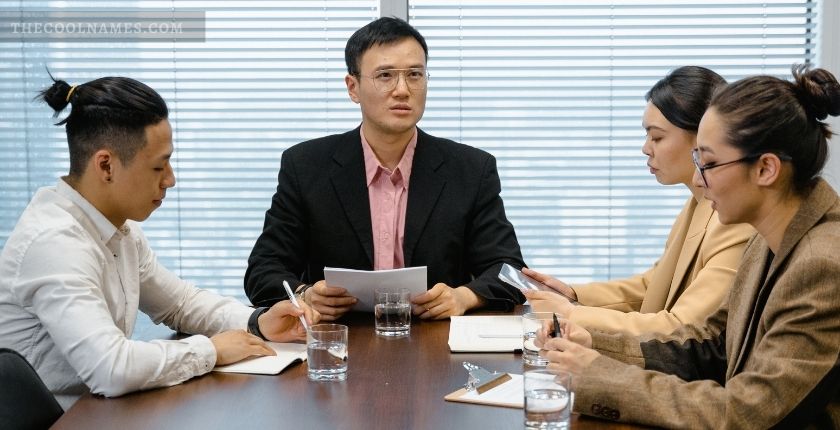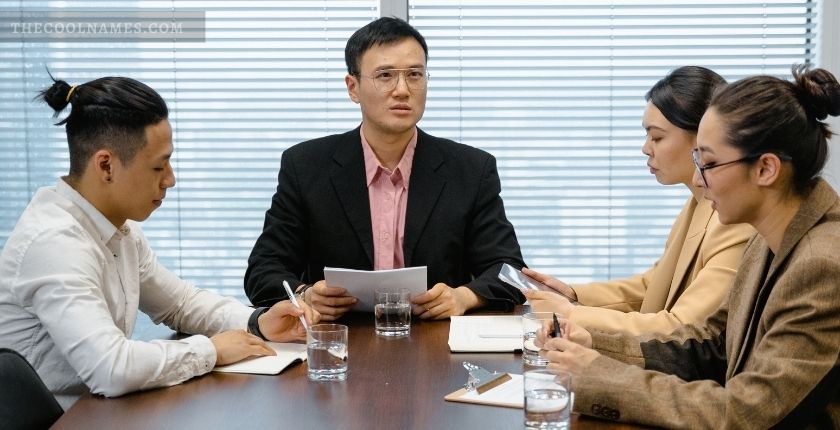 Meeting rooms are not like the common rooms they describe the environment of a company. Therefore, choosing an attractive name for your meeting room is an important task.
Bradbury Star
Meet Team
Butler Greet
Clarke Square
Survey Wells
At Woods
Larry Place
Out Pacers
Box Crew
Last Think
Awesome Meeting Room Names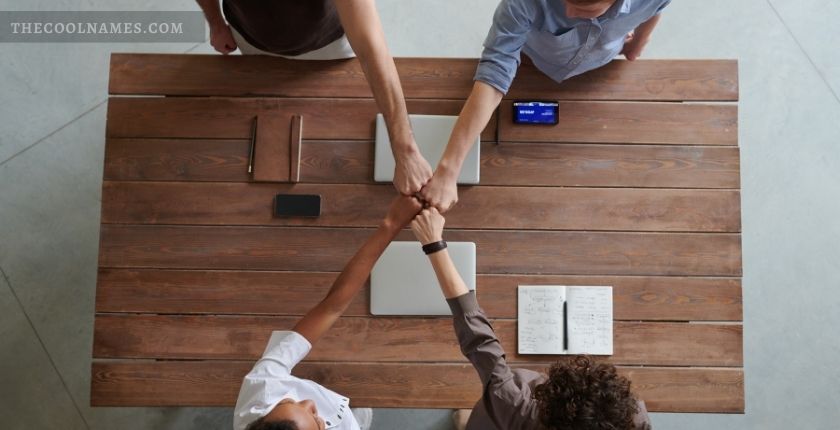 As per expectations, the meeting room name must be the coolest and ideal. The given names are the finest names for your rooms.
Meet Group
Action Room
Central Space
Hospitality Call
Cabin Duty
Expansion Mac
Science Room
Power Syncs
Breakout Idea
Learning Drag
Meeting Room Names for Banks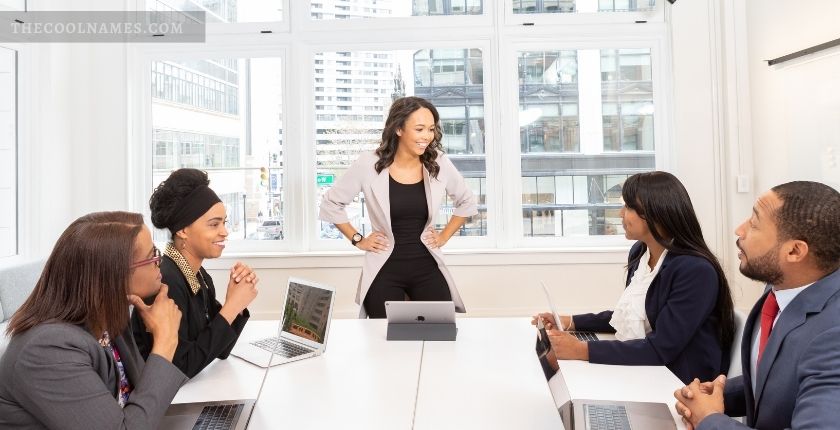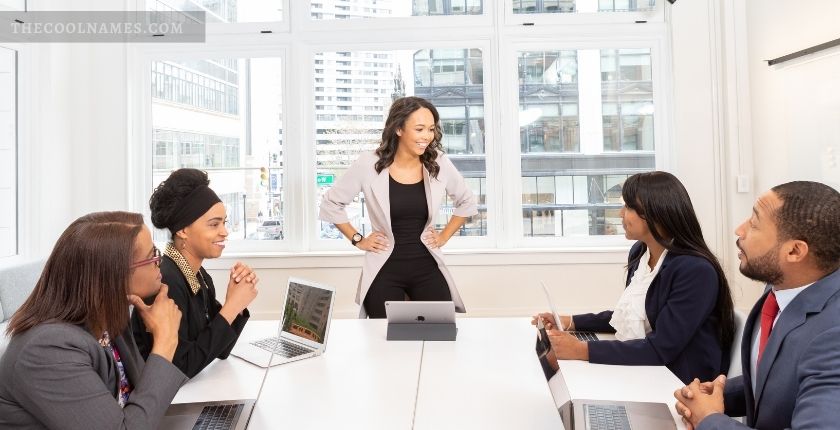 People do interact with each other and collaborate in rooms and make big decisions about finance. Such rooms have a specialty that is provided to them by giving names. Choose an epic name for bank meeting rooms.
Back Room
The Fishbone
Money Dealer
Survival Gosling
Instincts Decision
Cave Space
Opinion Circle
Empanada Platoon
Mind Books
Westeros Area
Meeting Room Names for Engineering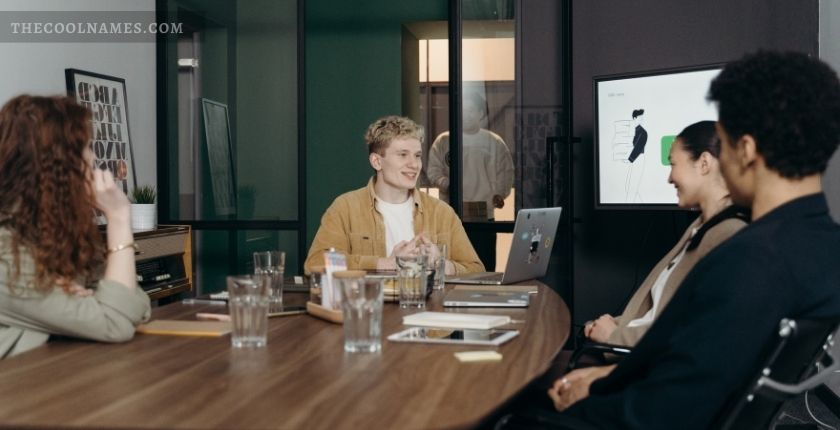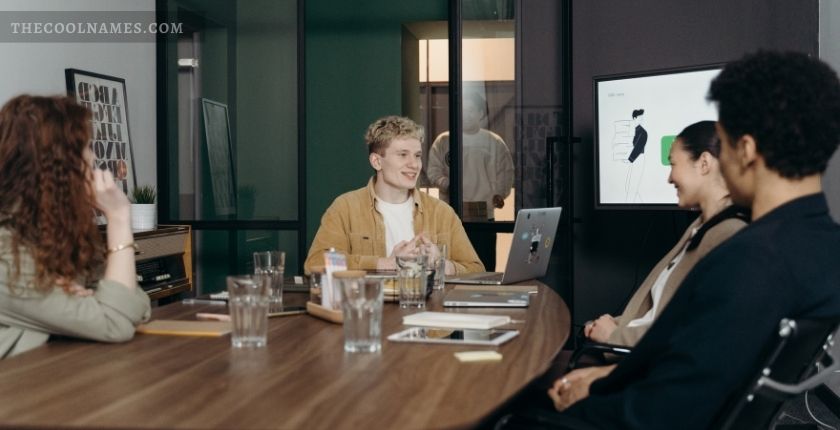 The meetings of engineers are well organized and planned; such meeting rooms show the culture of an organization. These rooms are given innovative names.
Arc Space
Legroom
Resistance Area
Surveying Stay
Chamber Board
Thermal Expansion
Bond Strength
Thermal Unit
Electric Live
Connection
Conductor Corner
Motivational Military Meeting Room Names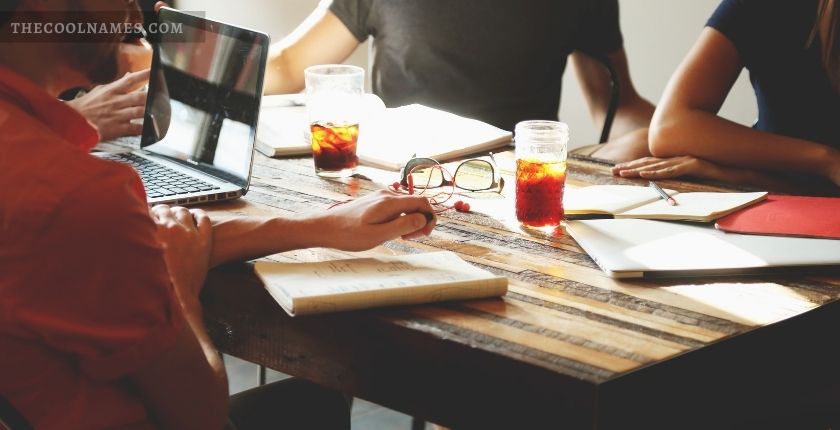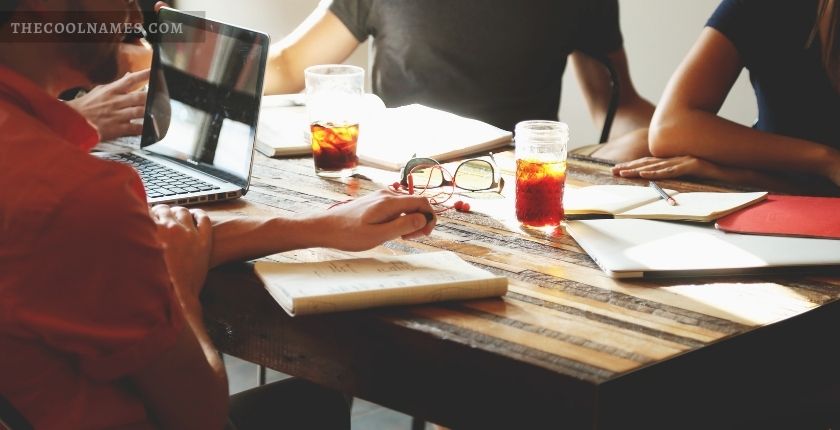 Military rooms are like security rooms that can be used for training and these rooms have different rooms according to the level of individuals. These rooms can be given these names.
Bored Center
Noggin Focus
Loft Station
Crown Loft
Security Spot
Blow Room
Team Sphere
Collective Arena
Germination Hub
F11-wall room
Modern Meeting Room Names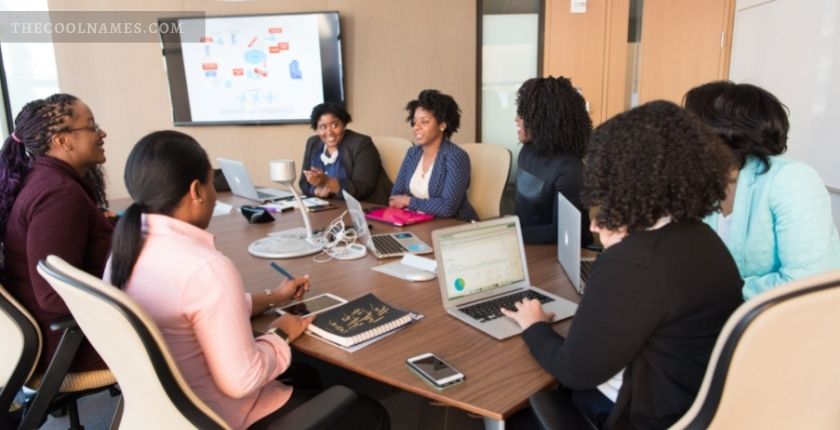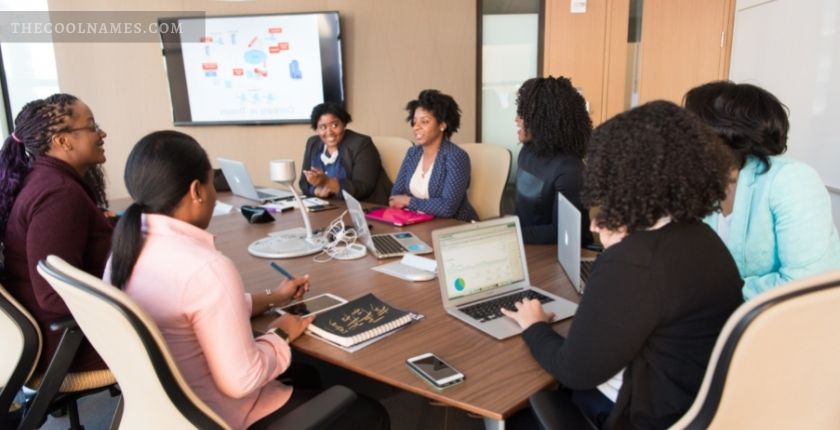 Nowadays meeting rooms are well developed and they give a luxurious look and each office room has a peaceful environment. This is why the name must be as impressive as the room. Here are some fancy meeting room names.
Secret Area
Robin Room
Dragon Space
Headroom
Volum Cabin
Ground Extend
Dragonstone
Free Lodge
Terminer Board
Orientation Blog
Marketing Room Names for a Meeting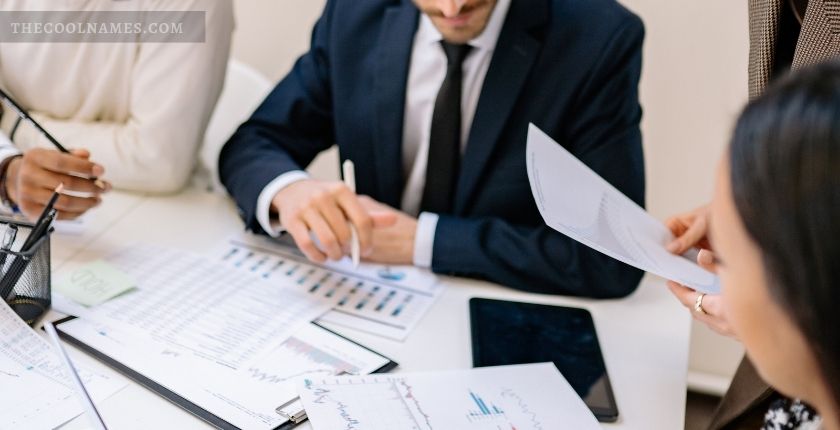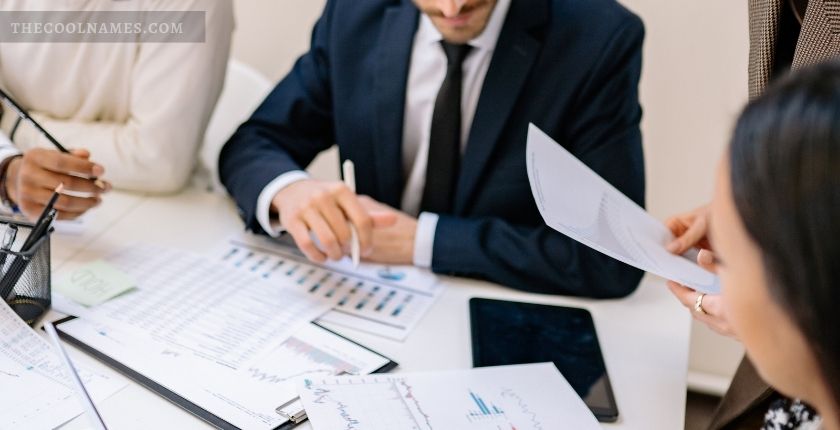 Marketing rooms are same as business rooms and the name must be matching with association among workers. A perfect name can improve the bonding between different team members.
For example: Hi-Five Marketers, Best 10, and innovative minds. So, here we have listed some names idea for you. Catch the best names ideas to collaborate with teams in a conference room.
Diggity Space
Orion Reside
Pitch Place
Pontification
Billeted Station
Pop Live
Prefrontal Ace
Extend Area
Cranium Reside
Rally Volume
Most Creative Meeting Room Names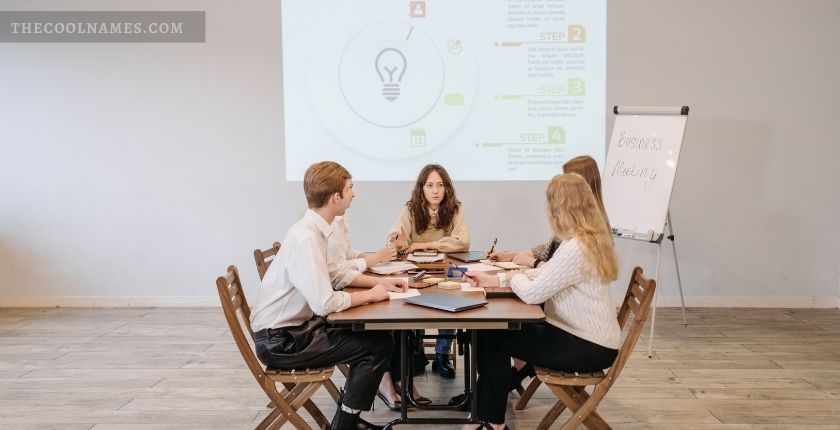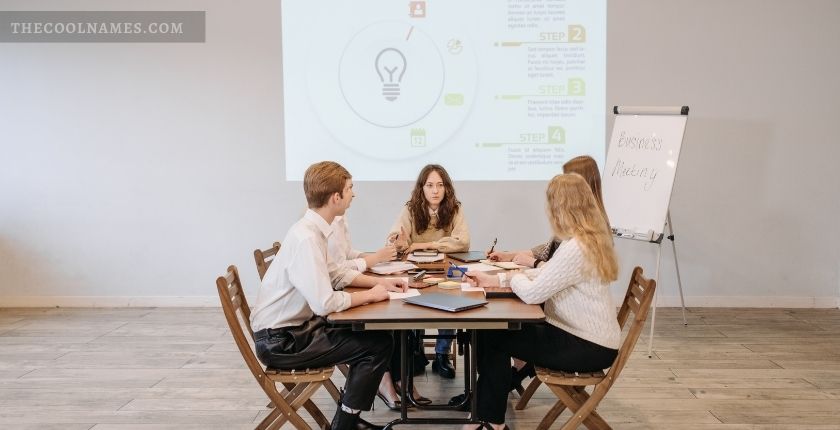 Choosing a name is a creative act and choosing a name for Most Creative Meeting Room Names can be a hectic task. So, people decide most of the names on their own. You can also name your rooms according to your will and here we have some ideas for you.
Landing Mos
Square Mind
Meet Up
Melody
Chamber
Pitch Log
Expansion
Mansion
Eisley Sojourn
Cantina
One Word Meeting Room Names Ideas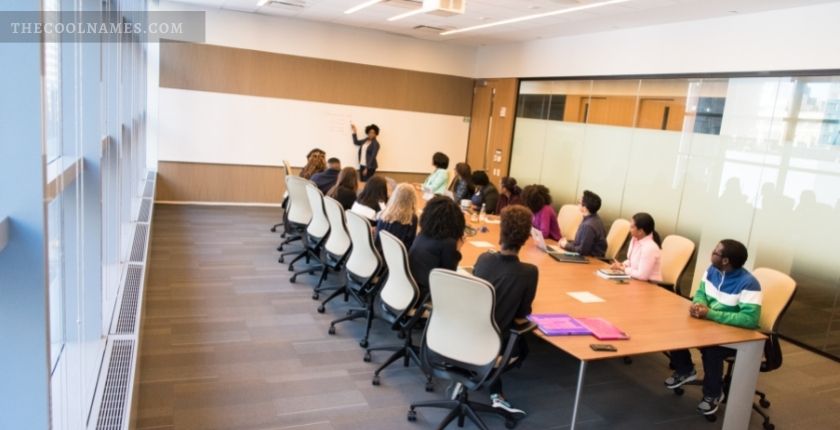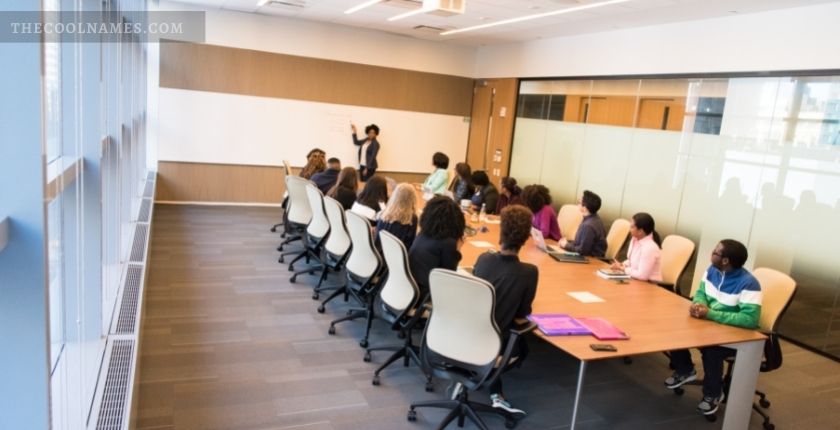 The meeting room must be simple, easy to remember, and attractive to call. That's why have some unique one word meeting room names for you, please get the simplest one from the below list that suits you.
BigTime
Velvet
Range
Ponder
OnAir
Matchbox
Riverrun
Potential
Emerge
Veteran
Span
Gator
Analytics
Cabana
Peace
Assist
Hardhat
Nautical
Waypoint
Pie
List of Badass Meeting Room Names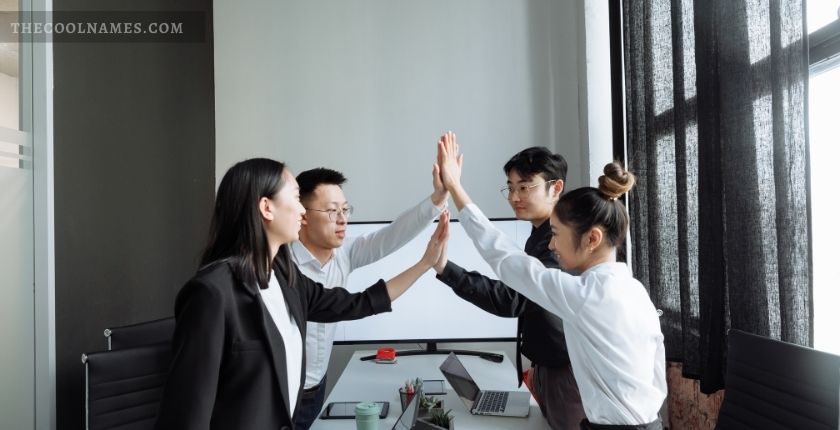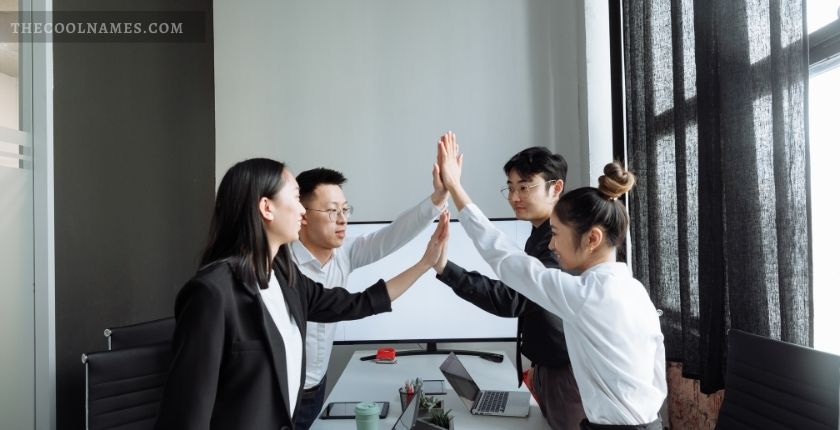 Selecting the meeting room name seems like a difficult task because it should be a representative of the company brand. Here you can get some badass meeting room names.
Reside Space
Free Vista
Expanse Wiesel
Volume Power
Elbow Unite
Room York
Chamber
Quartered
Housed Hall
Dwell Site
Function Room Meeting Names for Offices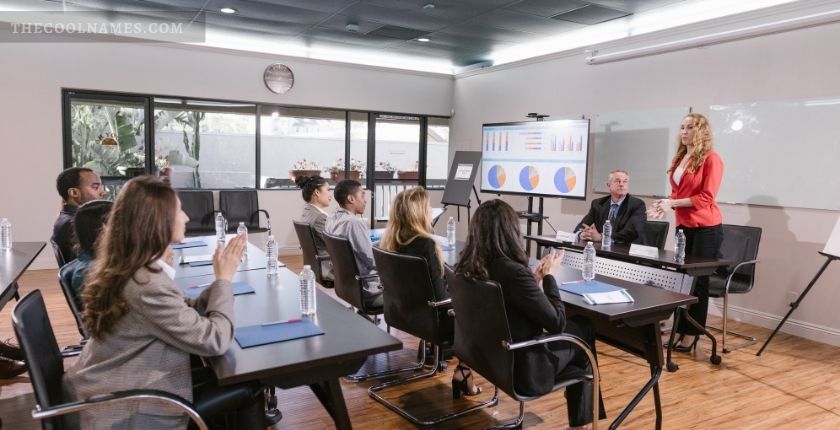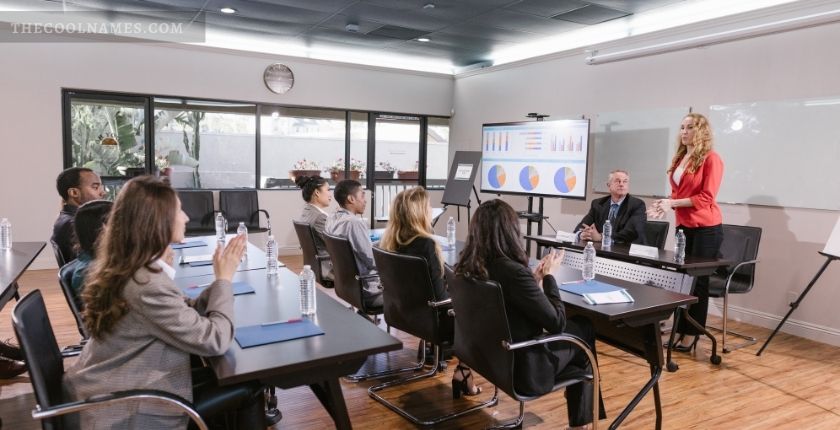 These rooms are made for the function meeting and delegation arrival. Here we have mentioned a few names for you. Have a look.
Glen Canyon
Grace Hopper
Filing Cabinet
Slater Tow
Red Rich
Better Meetings
Bonus Points
Custom Block
Bay Area
Wizard Egg
Family Meeting Room Names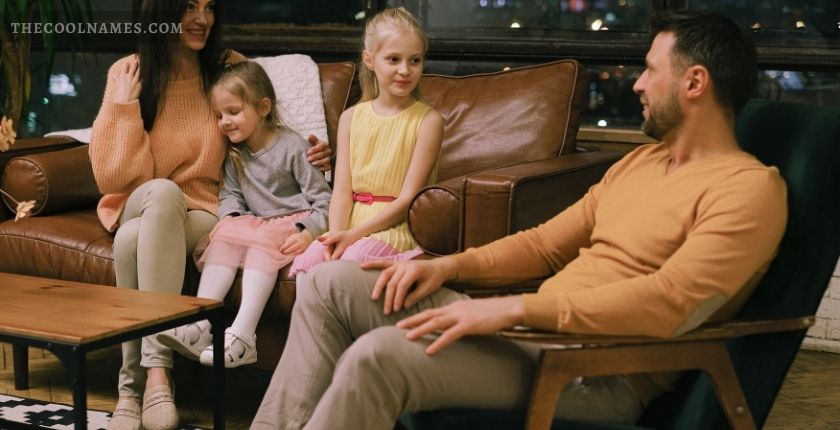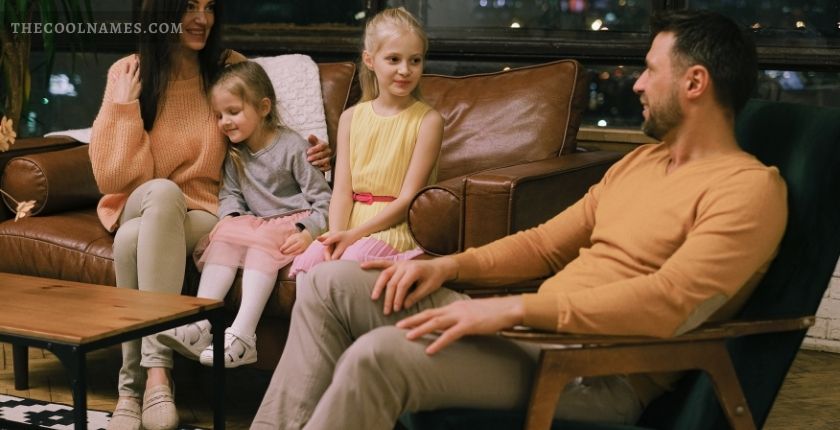 Function meeting rooms are the traditional rooms. Such rooms are established to make big decisions. Moreover, ceremonies are also held there. You can consider the following family meeting room names for you.
BigBlue
Internal Twist
TrueLife
Flawless Space
Quantum Lift
Public Property
Solace
Total Pascal
Prophecy Jet
Leadership Room Names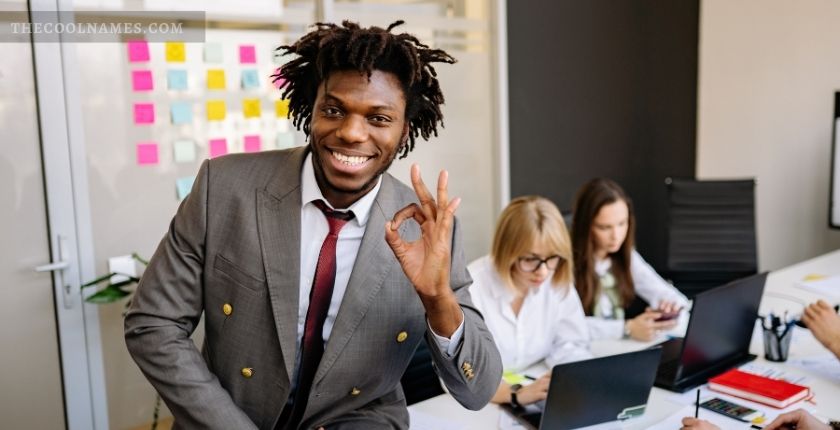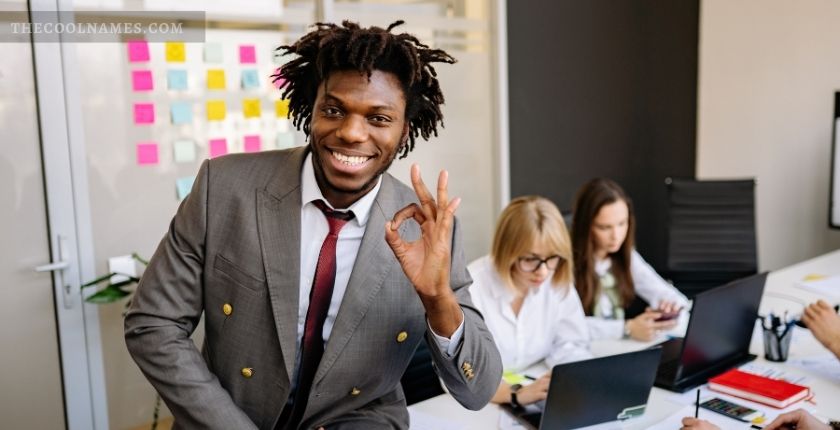 Naming rooms is an important activity and you should take time for the leadership room name. Don't take it as a stressful task, you can catch a unique name right from the list.
Level Cave
Rolling Gray
Breaking Pitch
Boundary Forum
Leadership Preach
Fortitude Insider
Allstar Pitch
Congregation Penguin
Cosmic Ada
Engagement flux
Zoom Meeting Names for Online Meetings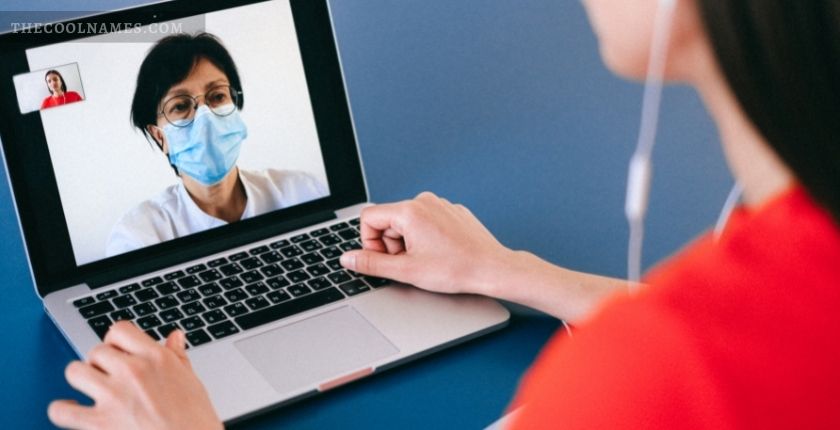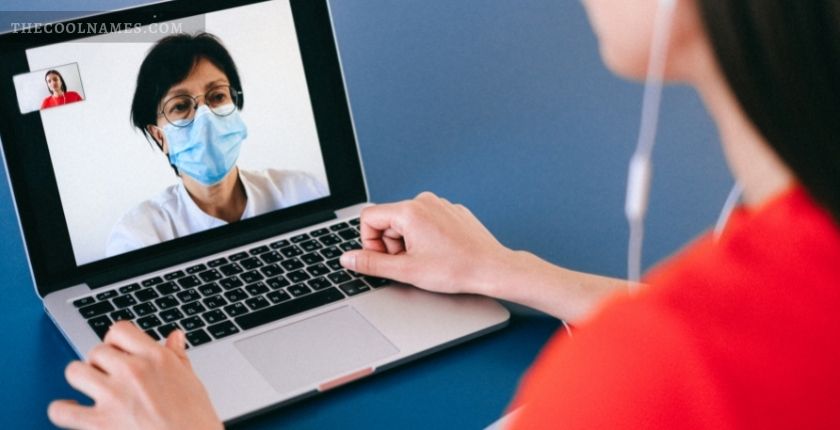 Zoom allows people to join meetings from different parts of the world or places. This is an online meeting and during the Covid-19 epidemic, it was a common source of meeting for people. You can select some virtual names for your zoom meeting.
Leaders Shift
Stacks
Ice Guru
Shamrock
Geeks
Titans opacity
Open Room
Mind Focus
Base Sence
Mental Concept
How to change the meeting room name in outlook?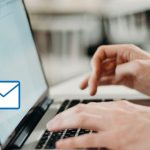 You can change the meeting room in an outlook easily by entering the admin center and then cross recipient > resource. Then the list of resource mailboxes is shown, now click the room mailbox and then click edit to change the meeting name.
How to change the meeting room name in zoom?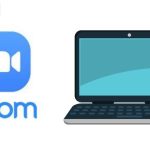 You can rename your meeting room by clicking the room management in the zoom, then click zoom rooms, and now click devices. Then click the icon on the right of the device that is enrolled, then click and rename.
How to change the meeting names in Microsoft teams?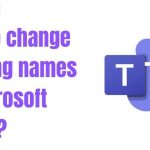 To change the meeting names in Microsoft Team, first of all, find the meeting in the calendar> Click the Edit button or Double click the meeting > On the Details page, you will see the meeting info > Next step is renaming the meeting/event/webinar.
Hence, you will get the desired results. This will update for all attendants.
Read | Coffee Meeting Names
Read | Town Hall Meeting Names
Read | Names For Monthly Team Meetings
The Cool Names is regularly providing the name and nickname ideas for games, social media, pets and people. A group of highly qualified and experienced writers finds the perfect names and give tips and ideas about name ideas and related topics here at this blog. Follow us for unique name and nickname ideas on a daily basis.