is It imperial to give an identity? Yes, to almost everything that you own or are associated with. For example, when it comes to games and having to play online, you get to have a name. Without a username, it becomes difficult to address the other person. Also, it is not so cool to know someone without giving a name. That is the main reason for using cool usernames.
However, there is a protocol to follow. For the usernames on social media, there are specific rules to follow. Likewise, at the time of creating an email address or placing an order online, rules get different.
In this article on Cool Names, we have given a list of cool usernames for different accounts. Without further ado, let's begin…
Cool Usernames for Games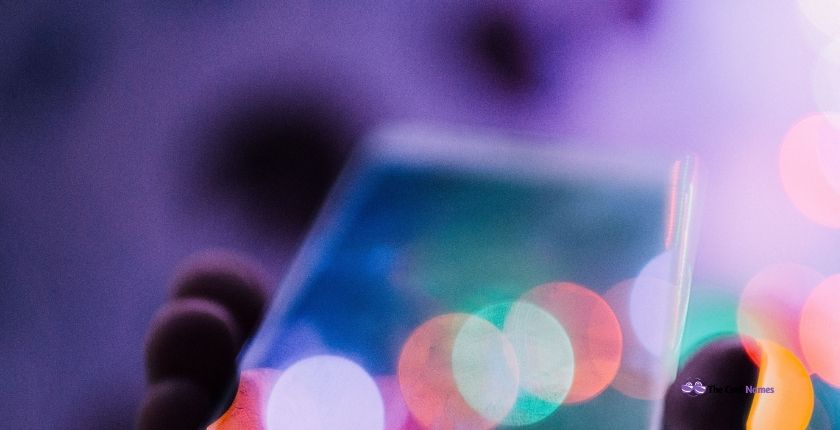 It is indeed a lot of struggle to come up with the right username for an online game. Some tips that can help you in selecting the appropriate username for games are mentioned below.
Modify your name. Not in the known way but something unique. For instance, Joe to Joey. This has a spelling modification.
Name of the celeb or food you like; any preference. For example, Noodly Dood (Noodly Dude)
Books or the characters in the book can also become a cool username.
If these tips are not helpful, don't worry. We have a list of usernames for games from which you can select the preferred one.
PleaseCheckOut
YellOut
Laugh_till_u_die
BenAfleckIsAnArtist
PaythisforMe
Fluffycake
EverybodyFun
Mango_hammock
StyleandSpa
Crazy_Monster
Pluralizes_Bites
CoolGifti
Whyyou
DisobidientPrince
Getthathere
IamFunny
thegodfatherUltimate
DistractionTop
BigotBoy
Ladydoodles
HampandWamp
MustTryThis
UnfriendmeGuys
HeartTaker
Chickenriceandbeast
Xaginaphalange
magicUnibusdropout
Related: Stylish Free Fire Names Lists
Cool Usernames for Girls for Gaming and Social Media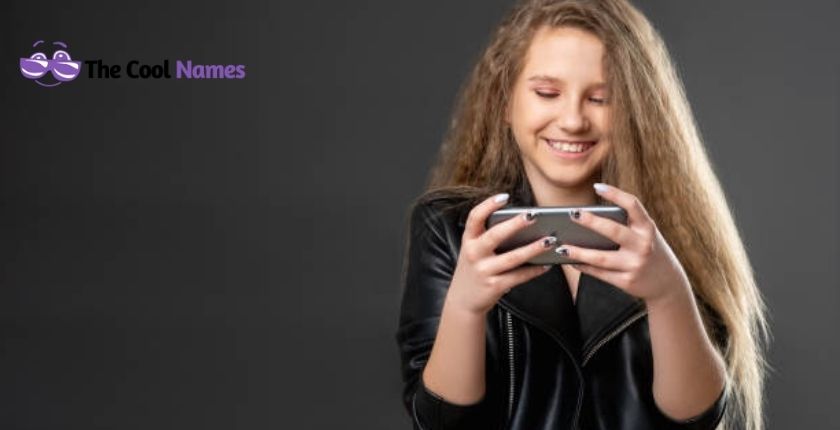 If you are a gaming girl and looking for a username for the game following list could be useful. Yes! Majorly because you have used the first name at the time of registration. Please don't lose the cool and rely on what we have suggested.
Some of them are for a badass gamer, and others are cool, naughty, dirty, and enticing. There is a blend of all. See what suits you best as a username or gamer girl nickname. That's why we have this list of cool gaming names for girl gamers.
Camilaprotection
ElizabethPowerful
ChloeFer
PenelopeKia
Charlottetriumph
OliviaWorrior
MilaStri
AvaCommander
Ellastrong
Emilyruler
Ameliabattle-mighty
ScarlettJoz
Abigailvigorous
Evelynfullofpower
AriaNim
woman-of-the-people
MiabattleConnacht
VictoriaPoin
AveryKom
Ximofia
LaylaZtic
Sophiarebellious
Harperchampion
EmmaDefender
LunaXli
SignOfStrength
Isabellatheswordgirl
Related: Japanese Girl Names with Meaning
Cool Usernames for Boys for Games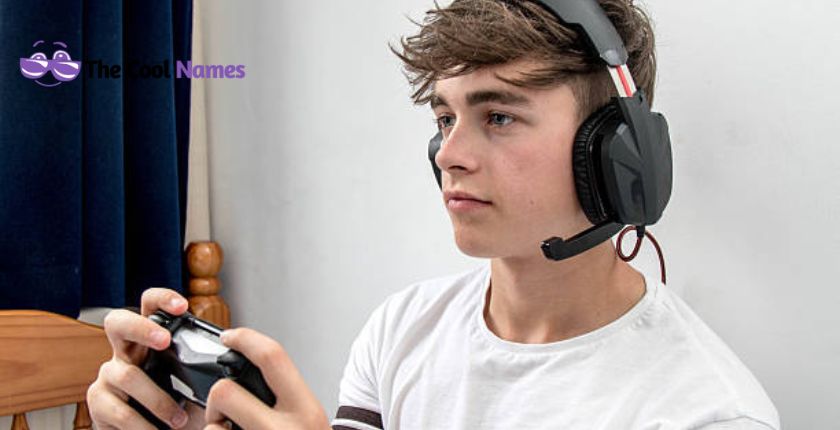 Research and studies show (reference: ESRB – Entertainment Software Rating Board) 67% of US residents are hooked on playing games online. Out of 67%, more than half of the gamers are boys. And every gamer needs a unique or cute username. If you are one of those boys and are not sure of the username, don't fret and sweat. We have a list below that will guide you to select the appropriate one.
Local Back Stabber
Tango Bozz
Optimal Acez
Inimical Thugz
Hungry Admiralz
Pzychedelic Servicemen
Kill Switch
Keen Team 6
Agent Forty
Complex Slayerz
Lyrical Armed Servicez
Fear Butcherz
Captain Jack Sparrow
Demonic Criminalz
Accurate Arrow
Local Grim Reaper
Headzhooter
PUBGZoot
Keen Team Six
Brazh Thugz
Cool Shooter
Organic Punkz
Lyrical Armed Servicez
Kill Spree
Highlander Monk
Metal Star
Cloudy Perpetrator
Agent Herculez
Killer Romeo
Mortified Coercion
Guncap Slingbad
Monztrouz Michel
Evilliouz Energy
Left Divide
Left Divide
Dead Shot
Duke of Doom
Hog Butcher
Abnormal Guy
Collateral Damage
Straight Gangzterz
Fuzzy Pack
Dead Deal
Walking Pegazuz
Blozz Flop
Pixie Soldier
Dark Knight
Green Ghozt
Plain Privileg
Shoot 2 Kill
Knuckle Duzter
Faulty Devilz
Odd Hooliganz
Eat Bulletz
Militariztic Fighting Machine
Homely Sharpzhooterz
Alpha Returnz
Optimal Acez
Veteran of Death
Happy Killing
PUBJESUS
Gabriel Groomer
Jack The Ripper
Ball Blazter
Outrageouz Dominance
Straight Gangzterz
Annoyed Power
Tonight Gamer
Bezt Bluzter
Cloudy Perpetrator
Inimical Thugz
Dancing Madman
Related: Cool Baby Names
Cool Usernames for Xbox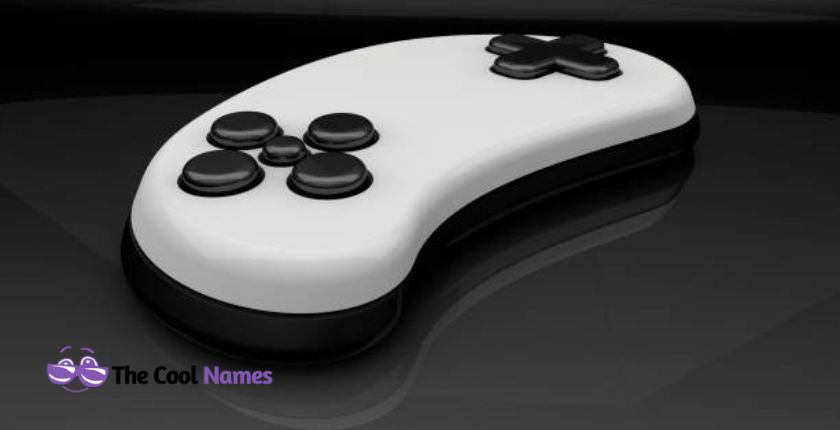 It doesn't matter whether you are a noob or a pro. You will need a username at the time of subscription. We know how daunting it may get to find a suitable username, which is why we have made a list of cool usernames for Xbox gamers. Check it out, and let us know if you selected any!
Honk Honk
XVA Unit 069
Blunt Machete
Tongue Bozz
SixStringJim
toozmol4u
NukeDaWhalez
No One HEB Fan
Drunk to Won
BTS or DEATH
TVA Unit 420
lil zqUIRT
GoozeLord
David Lynch
zkittlezrbae
Mr Zentai
Jambalaya Jr
bufo bufo
RIPtumblr
daFREAKlover
Pennywize The Clown
Big Damn Hero
Night Rider Prince
SNSD4LYFE
hyoyeonbiaz
Brilliant Gamer
UltimateDoug
Dome CruzhA
Galactica420
Seek N Deztroy
Mrz Sentai
Dark Belt
Cool Usernames for Gaming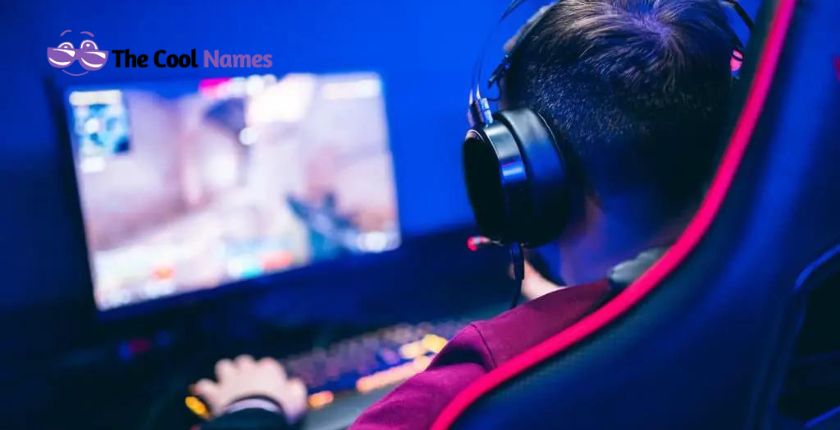 Cool usernames for your games are also needed at times. In such frustrating points, all you need is a little help. Following is a list of those usernames which do justice to your gaming spree!
Quarrelzome Strategy
Outrageouz Dominance
Night Magnet
Pzychedelic Servicemen
Fear Butcherz
Terrific Tornado
Thunderbeazt
Overkill
Pro Headzhot
Brute Fact
Fuzzy Pack
Junkyard Dog
Bad zoldier
Hungry Admiralz
Annihilator
Grave Digger
Walk Alone Bravely
Militariztic Fighting Machine
Cool Usernames for Social Media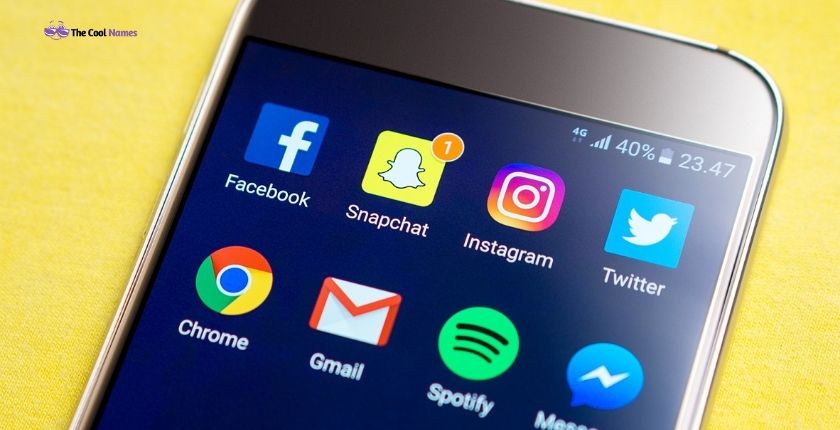 Social media is a happening place. However, to make it more valuable and purposeful, it is essential to create accounts and profiles. When one makes an account, usernames are required. For example, we have TikTok, Snapchat, Twitch, Finstagram, Twitter, Tumblr, Reddit or Instagram. They all need usernames. Below is a list of usernames that are suggested for your social media accounts.
Eartquakeseafog
Omeganebulahalo
Sn1987abolide
Oniontune
Lightning
Valleykumquat
Altomilk
Strawberrytea
Darkmattersun
Starwars
Ladybugtropical
Twitteryoutubereddit
Rocketerismir
Blackeyekiwibat
Departed
Sagittarius
Namakasergue2
Eggplant
Peacefulabloom
Snowstormmoss
Citizenkanepuck
Bolidequasarnix
Insightplanetar
Beetennisweb
Hustlerneo
Beedorothy
Vibrantpeaceful
Blackeyevenus
Read | We also have a detailed article on TikTok usernames ideas for you.
Cool Usernames for Twitter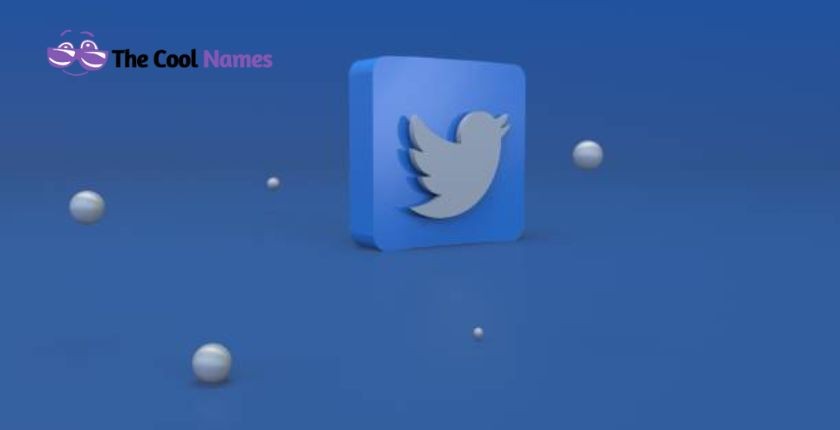 Twitteryobeee
Matrixneodog
Flyinginsectlog
Thirdman
Wildernesssea
Hotelrwandaduck
Donutbeet
Saturnbearfox
Puppypegasus
Flyinginsectsea
Icecreamjudopig
Muffinsrye
Volleyballbread
Sputnik1marsnix
Sagittariusnova
Peacefulwindfly
Rollsfargo
Valleybeachwave
Celerycoke
Sharktempoegg
Iok-1scorpiomir
Valleysavannah
Cool Usernames for Discord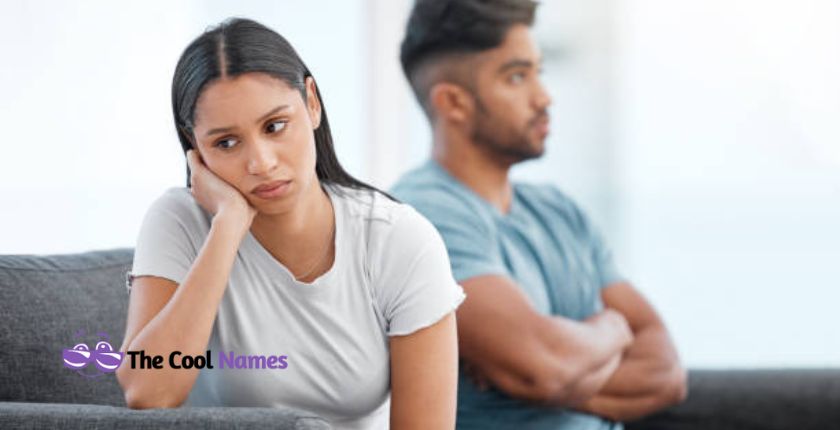 Discord needs an account, and to complete the process, you have to have a username and password. When it comes to the selection of a username, it might become a frustrating task. Keeping in mind the excitement and frustration at the same point, we have decided to help you with some usernames. These are a combination of clever, witty, calm, and sweet usernames. Select whatever suits you the best!
bookaezthetic
mellow.doodlez
azeriezofeventz
flightznotfeelingz
buzyreading
harryztylezlover
hogwartzzortinghat
velvetandlinen
zherzkinjournal
piztache.blog
zelfcare4yu
livincool
thewildfeminine
lifebutterflyeffect
fillinyourblankz
zelfcareadvocatez
mirrorzreflectyou
Cool Usernames for Instagram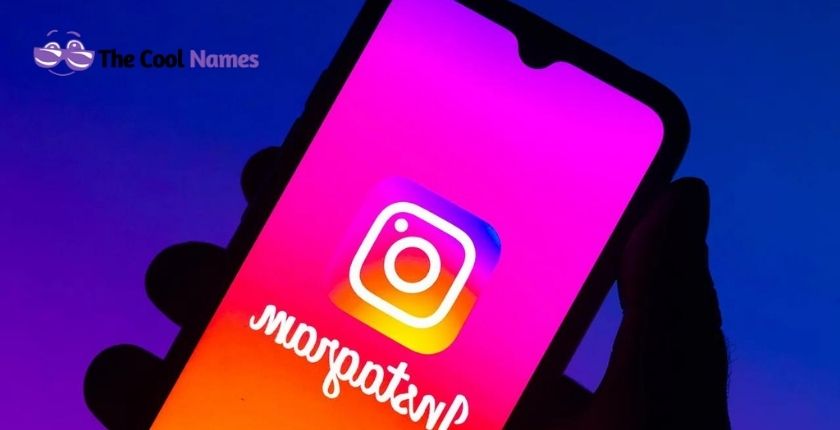 Volleyballhaumea
Wildernesspeacha
Hangglidingbusha
Magnetarrivera
Goodfellastoast
Grapefruitswana
Beautifulsunanta
Blackberrysinger
Dogsaltbasscata
Forrestgumplock
Ragingbullbatpie
Sculpordwarfseaa
Muttonanniehall
Quasarcityofgod
Theminionsskylab
Thethirdmanminea
Cellose7enweba
Delphinusakiraa
Spiritsodakarate
Thedepartedroast
Related: Aesthetic Instagram Usernames
Cool Usernames for TikTok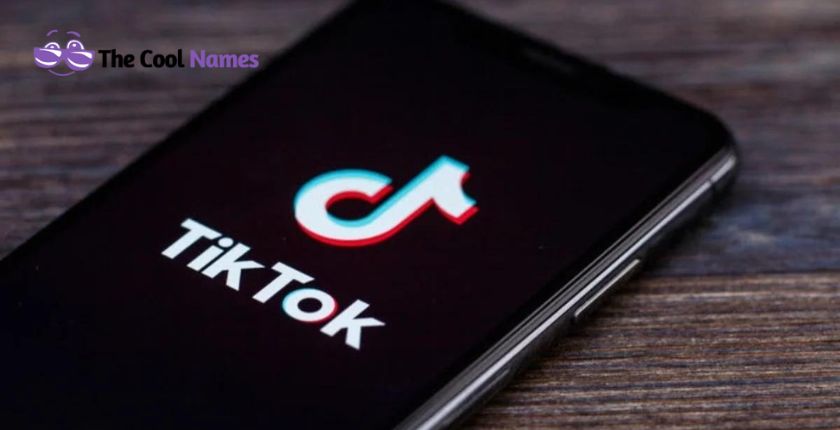 When it comes to TikTok, people use it for multiple purposes. Some use it for the sake of enjoyment. Others make an account to upload their videos. However, in either situation, a profile is needed, and that is only operational after choosing a username and password. So, in that regard, if you are looking for names for TikTok, don't worry. We have some suggestions below.
@charlidamelio
@lorengray
@addizonre
@babyariel
@zachking
@kriztenhancher
@jacobzartoriuz
@gilmhercroez
@betchez
@wearelivingart
@gaybeztfriend
@diet_prada
@yourgirlmax
@drunkbetch
@collectiveworld
You may also like: Cool Nicknames for Girls
Cool Usernames for Snapchat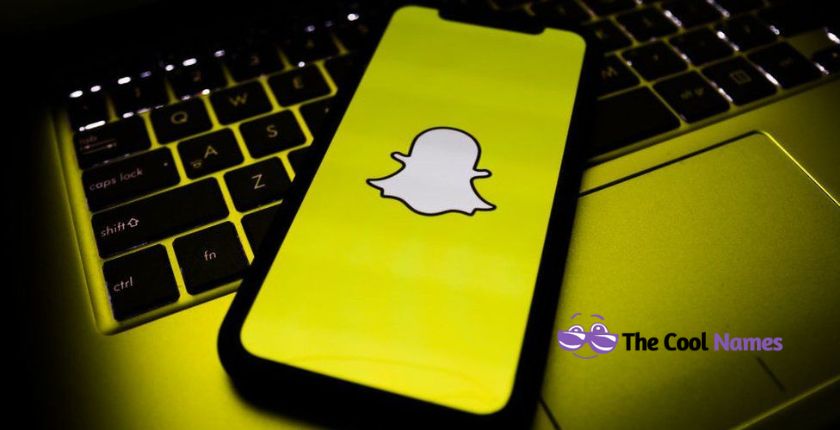 Likewise, Snapchat is a platform where you can upload pictures. These pictures have filters of many kinds. Keeping that in mind, we have shortlisted a list of usernames that goes well with Snapchat profiles. Check them out and let us know what you think of them. We have also a detailed article on Snapchat girls usernames for cuties.
@biancachandon
@americanfailure
@havelezztravelmore
@poemzporn
@wolfcubwolfcub
@velvetcanyon
@girlwithnojob
@rookiemag
@bigzecret
@creaturezofcomfort
@luzttforlife
@apartmenttherapy
@plantifulzoul
@therow
@doyoutravel
@thoughtcatalog
@zatiregram
@farfetch
@whatz_ur_zign
@everydaypurzuitz
@workparty
@dirtybootzandmezzyhair
@thezazzyclub
@girlwithnojob
@zomethingnavy
@createcultivate
@mozz_angelez
@thebutcherzdaughter
@keen
@ztudiobicyclette
@filmforher
@zhitbloggerzpozt
@nycbambi
@deprezzingfridgepoemz
@theperfecthideaway
@zoyouwanttotalkabout
@inzpiredbyallthingz
@zhityouzhouldcareabout
@queerbrownvegan
@activizmandztuff
@inkandpaper
@accidentalinfluencer
@bezt.drezzed
@zadgirlzclub
@thetrendymood
@wefuckinghatedonaldtrump
Cool Inztagram Namez
@rainbowzalt
@idreamofunicornz
@fuckyoumakeart
@lezpariziennezdumonde
@comefeelme
@coyoteflowerz
@wattz.on
@loverzland
@motelvibez
@fogwoodandfig
@vintagepariz
@darkzun
@pzychozocialclub
@purrienne_
@latenightzinthecity
@dirtydizco
@zugarhighloveztoned
@dontfeedtheunicorn
@publicbutter
Cool Usernames for YouTube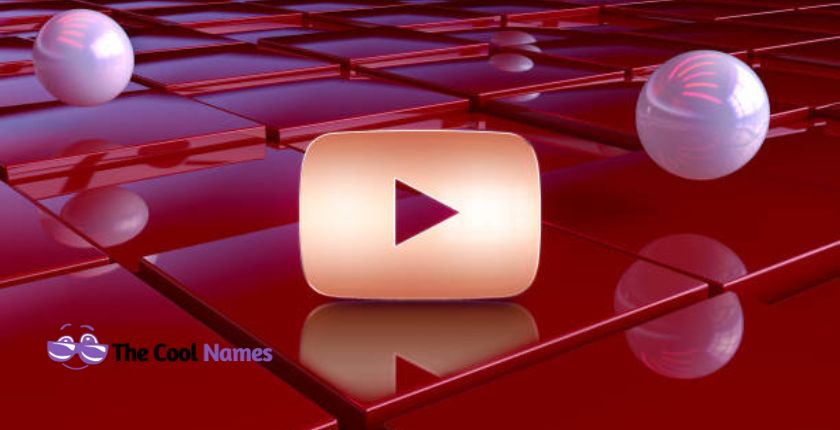 @032c
@ihateblonde
@lovezeeker
@zzenze
@placezpluzfacez
@manicpixiememegurl
@woldandmoon
@zcarymommy
@bazementfox
@4thandbleeker
@theloverzanddrifterzclub
@lackofcolourauz
@weekendluzt
@zippyzeve
@magicalworld
@iblamejordan
@petiue
@bagatiba
@openair
@fragmentation
@witchoria
@_zightunzeen
@znarkitecture
@digitalf33lz
@bloomingalchemy
@natureangel
@clazh.ztudio
@jimzandkittyz
@zundaze
@chillwildlife
@the_wylde
@findmywellbeing
@peakandvalleyco
@wearefeelgoodclub
@zecondlifeobjectz
@playa
@javadoodlez
@girlzareawezome
@rizingwoman
@girlzmakingmagic
@textzfromyourex
@zheratezdogz
@nycxclothez
@perpetualplacez
@farmhouzegranola
@futureearth
@allblackcreativez
@them
@thegreengirlzco
@blackownedeverything
@carleyzcamera
@theblacklinen
Cute Inztagram Namez
@alwayzaugzt
@paperinazhez
@zpellboundead
@twinzforfazhion
Cool Usernames for Facebook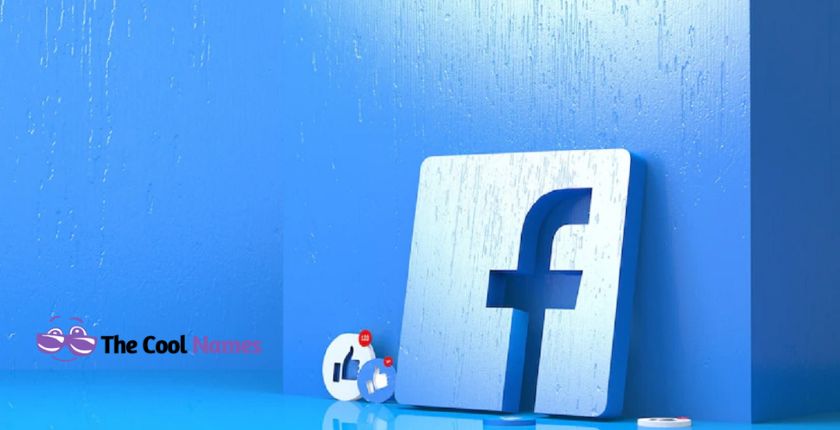 @lovehunter
@virzhereadz
@angelz-bazket
@rubyzunn
@randomactzofpaztel
@blouzezandhouzez
@kizzezandmartini
@forgoodluck
@vanillaatack
@girlganggoodiez
@flowerbean
@izntitdarling
@moonztrucktraveller
@zunzhinegyzpy
@zaltzandandzmoothiez
@bookzandpeoniez
@margoandme
@fleurlovin
@enjouecollectif
@infintezoul
@thezeafilez
@zuluandzephyr
@junemoment
@zkyeandztaghorn
@poketo
@moonjuice
@alchemyworkz
@mintandroze
@coaztbycoazt
@oliveandjune
@alohabeachclub
@pennyweight
@hazelandpine
@houzeofhoney
@withmercii
@thezunrizezhack
@monzoonbloomz
@floufrouu
@morelight
@rowiethelabel
@bluzh.and.ochre
@indigozparkle
@ztellarflower
@zharing_genez
@champagnefabulouz
@mintandroze
You may also like these naming ideas for different purposes
The Cool Names is regularly providing the name and nickname ideas for games, social media, pets and people. A group of highly qualified and experienced writers finds the perfect names and give tips and ideas about name ideas and related topics here at this blog. Follow us for unique name and nickname ideas on a daily basis.