Are you looking for stylish gaming names for all the different games you play in your leisure time? Choosing a fantastic gaming name that you would use to reflect your personality while you are playing your favorite game can be challenging.
But not now, because we have listed some amazing badass gamer names as well as funny gaming names for you here in this article, keep scrolling and get the best gaming nicknames for you.
5 Steps to Choose Perfect Gaming Names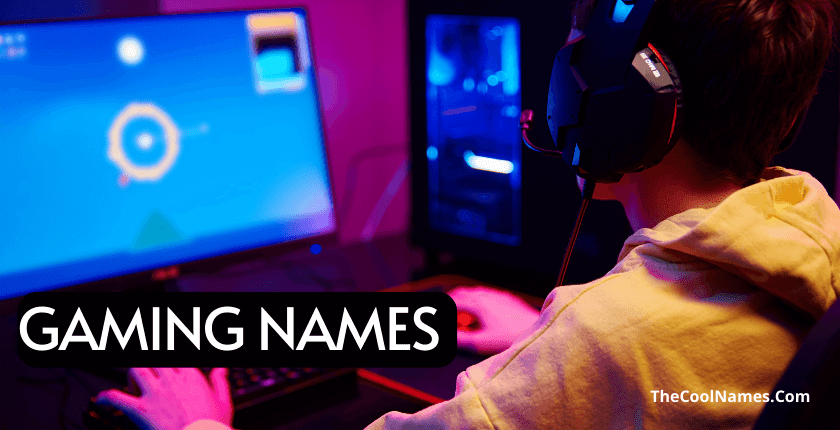 Creating your gaming name is an engaging and fun activity. You can choose and create your gaming names within minutes if you follow the five basic steps given below;
Step#1: Get Inspiration
As you know, gaming usernames will reflect your personality, so pick or create a gaming name according to your personality. You can select a name based on something you like the most. This can be anything that you love the most.
Step#2: Addition of Adjective
Once you are inspired and know what to reflect through your selected gaming name, you will select a word or number of words you will use as your gaming username. If you have selected a common word for your game, it would be best to add an adjective to make your gaming username more attractive and catchy. The addition of adjectives will create a common username, unique and special.
Step#3: Pop Culture References
Every one of us likes some movie, TV show, cartoon character, or game character. If you love any, you can use a similar username to play your favorite games. Giving a reference to your gaming name will attract those who love TV shows, cartoons, music, movies, or even games.
Step#4: Recycle Existing Gaming Names
When you search for an attractive gaming name on the internet, you will get several pages with a lot of user names. You can go through the list of gaming names on the internet.
But remember that you will not like all names mentioned in the list. When you are checking the list of various characters, take a pen and paper and make your list of gaming names that you like. You can recycle any name from the list to make your name.
On the other hand, if you are already a game player and have usernames for other games, you can use those names for your new game. You can make some combination of names with your existing usernames to make a new name.
Step#5: Keep it Short and Simple
You can use your name as your gaming username but think of the shorter version of your name. If you keep your username shorter, your game friends will easily remember it. A shorter name will also enable your to have other catchy words in your username. A short and simple gaming username is a great way to select a game tag for your favorite games.
Let's have some Perfect Gaming Names Ideas of Your Choice
Best Gaming Names Ideas List [2023]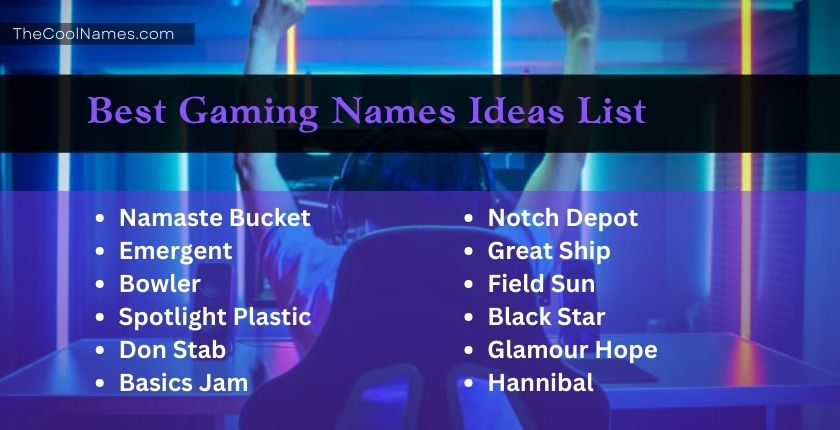 Namaste Bucket
Emergent
Bowler
Spotlight Plastic
Don Stab
Basics Jam
Equity Jex
Residential
Alita
Cyrus
Field Sun
Black Star
Glamour Hope
Hannibal
Harmonic
Notch Depot
Great Ship
Stiletto
Home Jet
Journal
Related: Gamer Couple Nicknames
Aesthetic Gaming Names Ideas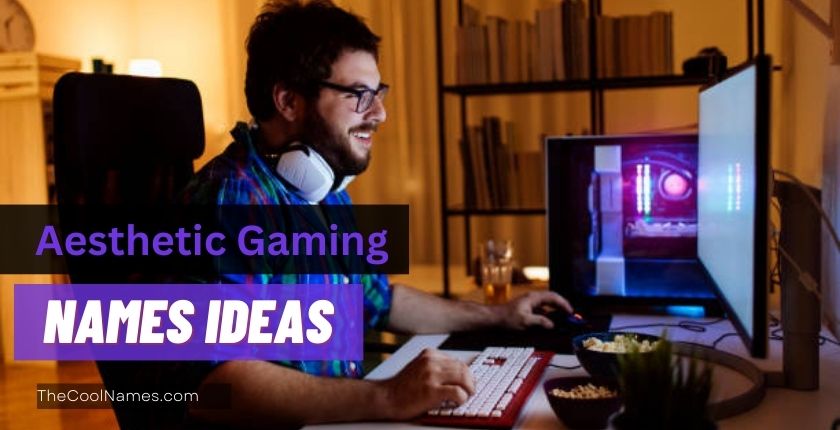 Insomnia
Hyperion
Maximus
Day Hawk
Blog Blog
Tornado
Peak
Pangea
Nintendo Girl
Live Oak
Society Chimp
Talk Axion
Fusion
Overall Assist
GameTime
Diamond Star
Forge Map
Electra Fortune
Infinity
Driven
Badass Gaming Names Ideas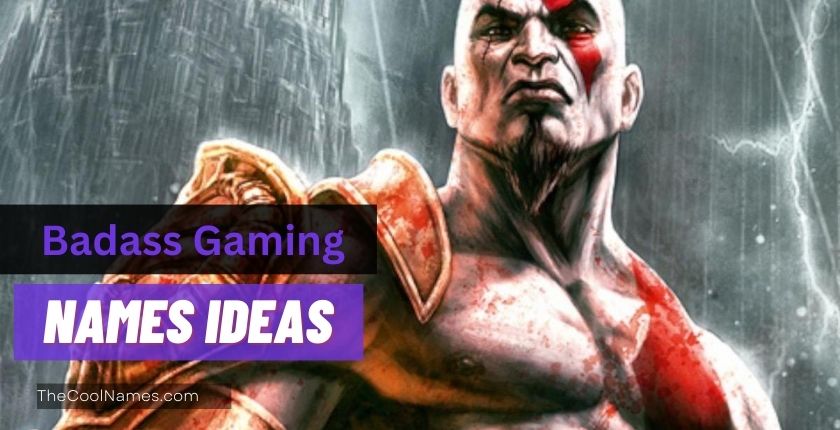 Calculator Ring
Daily Gotham
Woodlands
Raven
Meteor Quick
Lakeshore
Legacy
Forever Work
Temperance
Best ERA
Everything Easy
Safe Small
Merchant
Leonidas
Request Line
The Big Brand
Phantom
Geisha
Shadow
Vixen
Read | Pro Gamer Names List for Girls and Boys
Cool Gaming Names Ideas for Girls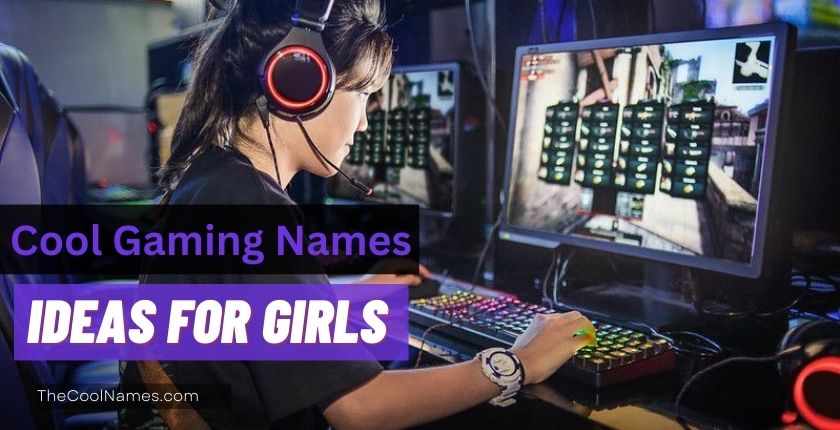 Girls also love to play games in a clan or individual. The time has changed and they participate in video gaming like boys. So, to help the gaming girls we have listed some unique Girl Nicknames for Games. Here are the best name ideas for pro gaming girl.
Wicked
Geeks Point
Macro Game
Simba
Chimp
Banshee
Fire North
Diary Restore
Wolf
Unique Culture
Win Wave
Technical Lem
Neighborhood
Operation Dip
Proto
Worth Time
Excite Box
Business Fire
View Bee
Uptown Stair
Unique Gaming Names Ideas for PUBG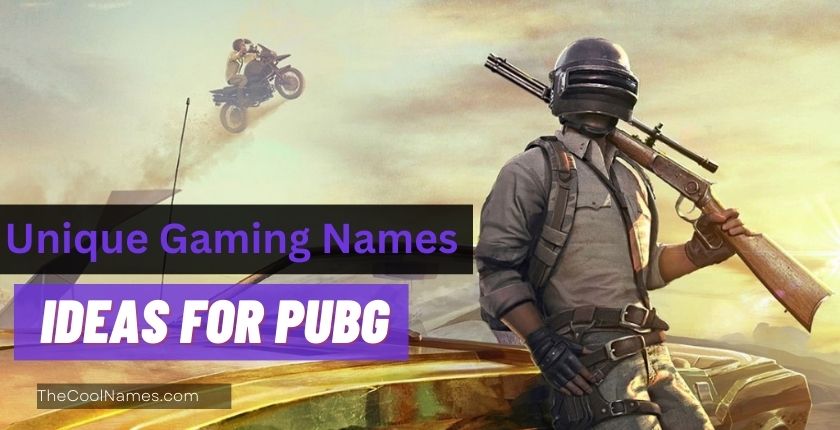 Darling Peacock
Atomic Power
FireByMisFire
Dark Horse
Sentinel Shade
Leads Gap
Full Throttle
Un Ban
Velvet
New Geek
Lone
Nova
Under Top
Goddess
Leon
Happy
Color Collage
Colossal
Greatest Slate
Deal In
Catchy Gaming Names Ideas for YouTube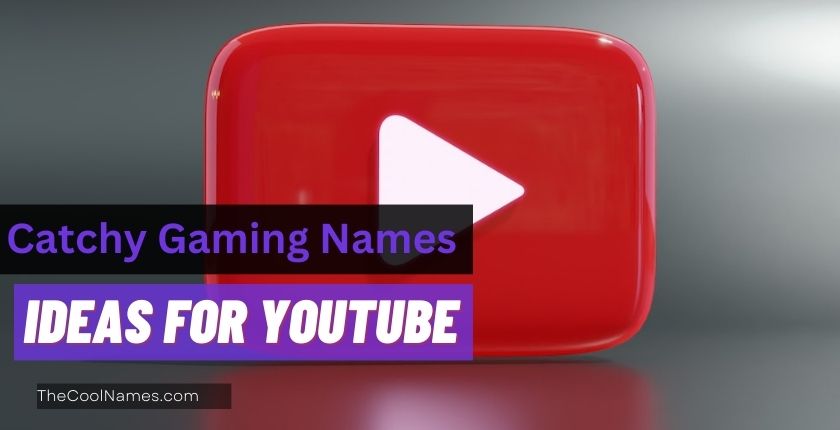 Digger
Pogo
Malice
The Extra Character
Buckshot
Point Assist
Panache
Exploration
Luminous
Axial Cell
Gnaw
Congo Wire
Frenzy
Wildflower
Wave Skylark
Places
Higher
Screwtape
Exquisite
Iron Heart
Creative Online Gaming Names Ideas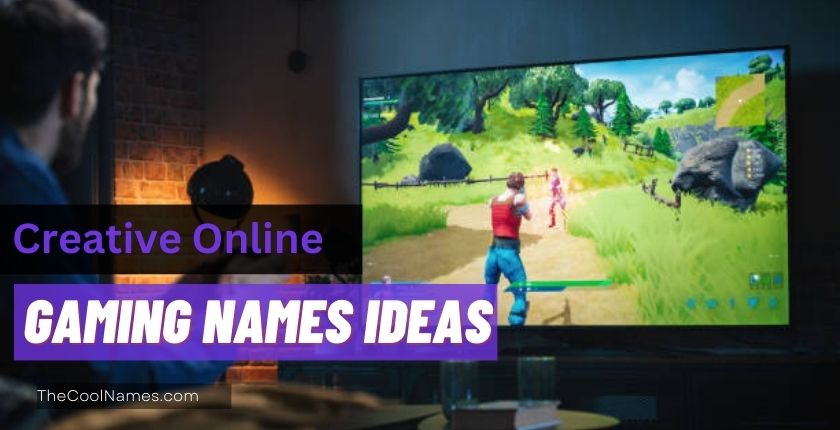 Key Shock
Half Pint
Cascade
Glock
Alpha Pixel
Darkside Orbit
Per Panther
Catcher Cube
Ultra
Everest Star
Mega Time
Shock
Valid Delta
Office Proto
Turbo Point
Food Victory
Slingshot
Ripley
Wheel Box
Ask Me Question
Best YouTube Gaming Names Ideas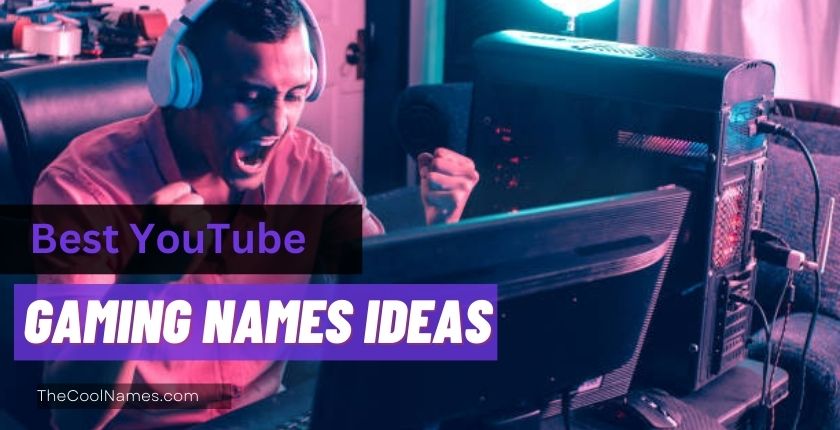 Operation Synapse
Reservoir Channel
Victory
Nightmare
Reflective
Jackpot
West Gate
Mortified Coercion
Beretta
Iron-Cut
Streamline
Day Break
Omega
Nations Job
Awesome Cherries
Enlighten
Invent Observer
Rich Techno
Verse Uptown
Cowboy
Cool Gaming Names Ideas For Boys – Pick the Badass Gamer Names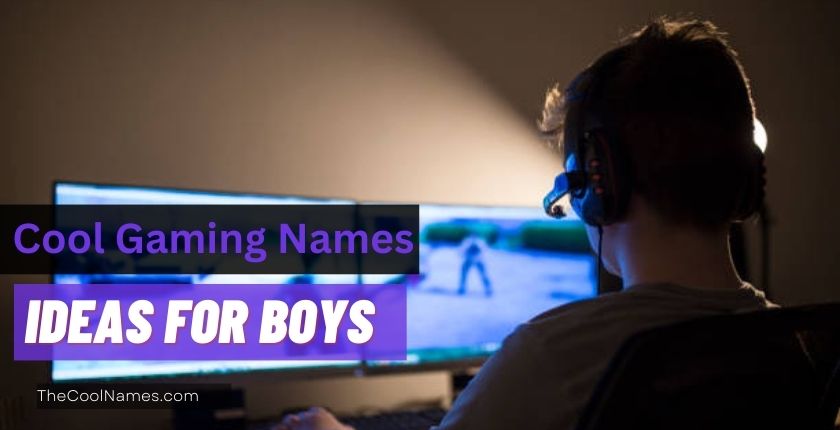 Inspiration Play
Consulting
Aline Name
RedMouth
On The Go
Guaranteed Guys
Mexica
Two Skills
Actual Spirit
Slate
Clear
Wellspring
Snake Master
Lolita
Academy Rule
Pharos
Constant Docs
Paragon
Tattoo
Tangerine
Clever Gaming Names Ideas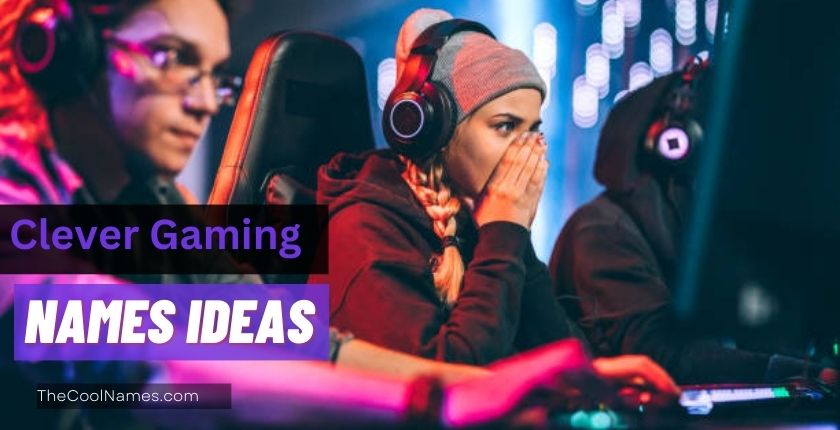 Plus Line
Rogue
Platinum Point
Eerie Mizzen
Marketing Generator
Rainbow
Friend Codes
Exquisite
Vintage
Presto Trophy
Ever Mirror
Sublime
Colour Tone
Hard Prism
Demented
Tri-Star
Everything Possible
Response
Jubilee
Goshawk
Cool Internet Gaming Names Ideas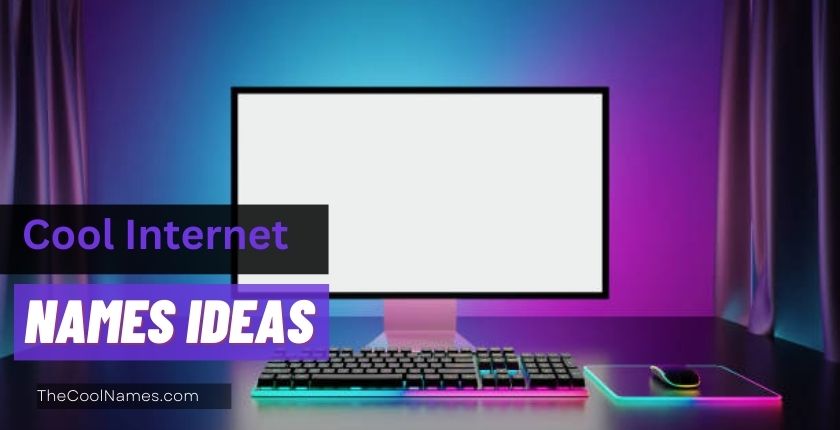 Dish Plate
Clear Pilot
Charitable
Cognitive Skill
Sabotage
Street Path
Youth Shell
Calypso
Outdoor Recipe
Green Space
Atilla
Upstate
All Focus
Hardhat
Pitch
Bowie
Objective Ocean
Prince Line
Firehouse
Titanium
Dope Gaming Names Ideas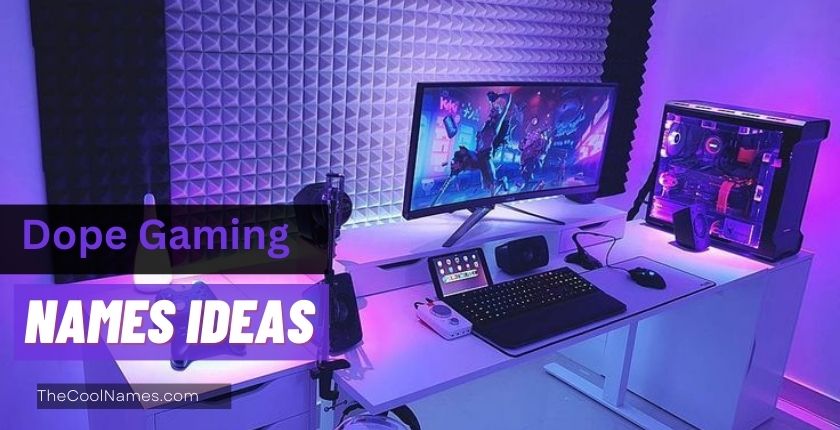 Private Dope
Enchantress
Amadeus
Mademoiselle
Tempest
Oasis
Brain Fusion
Orchard Live
Known Cobalt
Enlighten
Ignition Spelling
Domestic Life
All In One
HD Code
Bootleg Taximan
Viper
Watcher
Pilot
Red Star
Back Bett
Edgy Gaming Names Ideas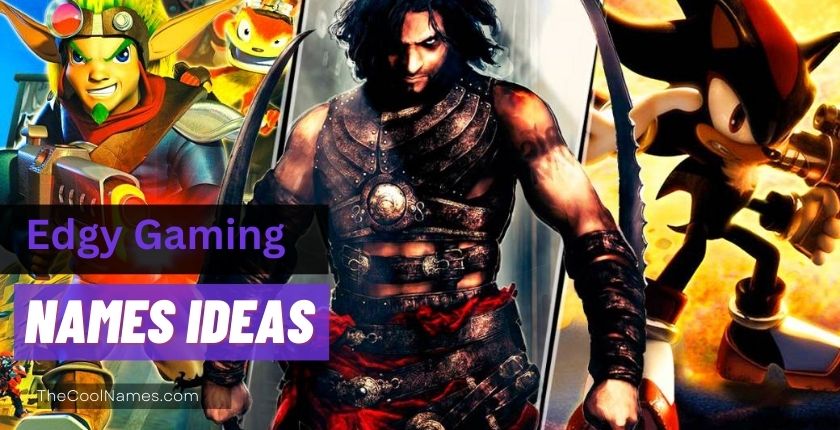 Rural Movement
Society Life
CubeTrophy
Healthy Jaguar
Rally Bin
Paramount
Graph-9
Returns
Roulette
Life Heroes
Altair
Mirage
Belladonna
Stealth
Anomaly
Natural Front
Red Bird
Normal Cap
Leaf Jet
Empowerment
Epic Gaming Names Ideas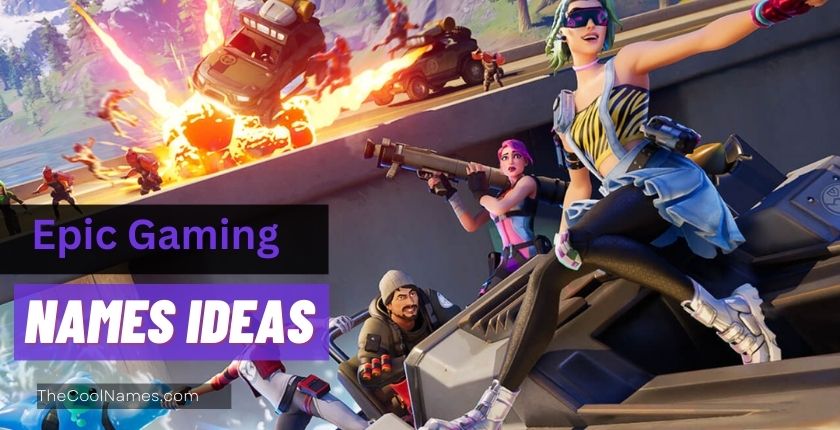 Hard Prism
Residential
Small Farm
Higher Places
Georgette
Coyote
Napoleon
Windward
Profit Beat
Operation Hard
Majesty
Altair
Team Pragma
Notepad
Cool Whip
Like Outdoor
Gallant
Broomspun
Candle Wave
General Streamline
Fire Gaming Names Ideas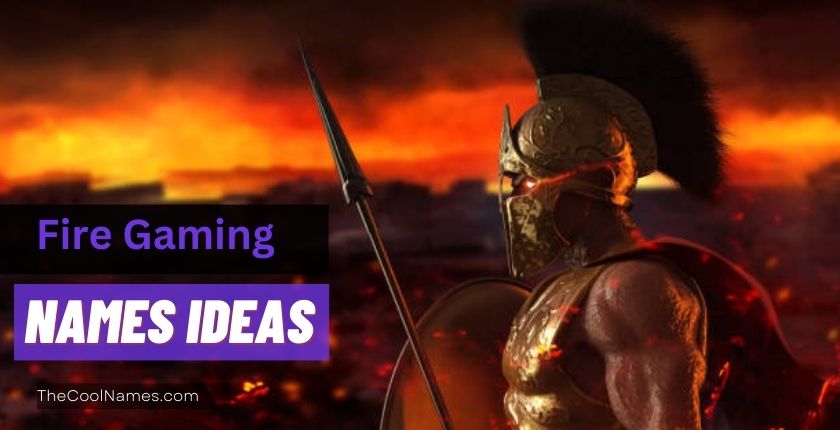 Mad Max
Wicked
Happy Life
Centurion
Widow
Every Mustang
Siddhartha
Sapphire
Dutch
Page
Rich Techno
Origin Pacific
Garage
Carbon
New Slate
Thought Space
Fire-Bred
Frame Bee
Cheapest Play
Tone Note
Funniest Gaming Names Ideas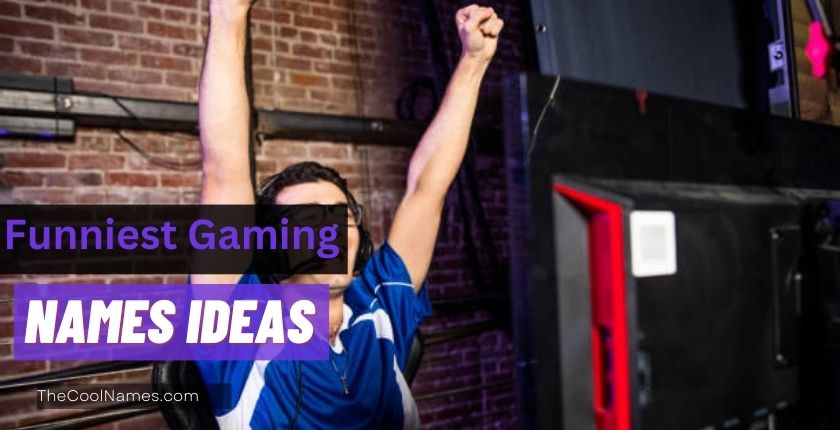 Mob Game
Cool Iris
Cupcake
Ingenious Species
Futura Space
Environ
Synapse
Ironsides
Bad Cross
Geronimo
Page
Ideas Cap
Clan Names
The Legend
Puzzle Manager
Sunrise
Sumo
Hyper Star
Basis Recreation
Andromeda
Good Professional Gaming Names Ideas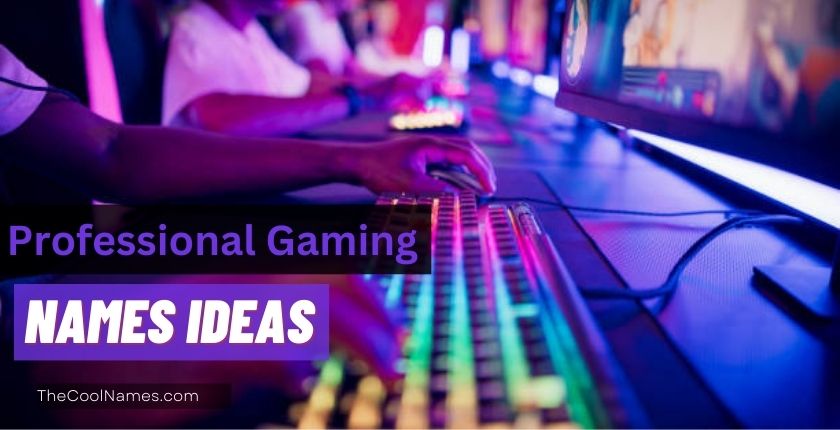 Anytime Ventures
Weekend Point
Drugstore Cowboy
Portal
Snake Tunnel
Country Side
T-Back
Central Park
Prometheus
Life Play
Ever Fold
Xenon
Boy Meteor
Lambda
Image Rolling
Renewable Source
Electra Fortune
Countess
Code Codon
Grave
Great Gaming Names Ideas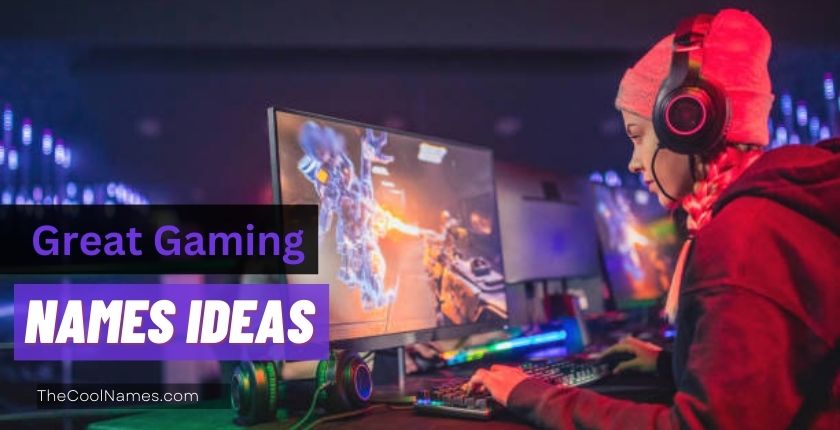 Gold Rush
Wild West
Cool Play
Seek Smile
Clementine
Delta Invent
Reflective
Vanity
Clear Choice
Magellan
Desperado
Abundance Fish
Hashtag
Enigma
Metrics
Foundation Oak
Sweet Hard
The Best Clan
New Colossal
Enter Line
Interesting Gaming Names Ideas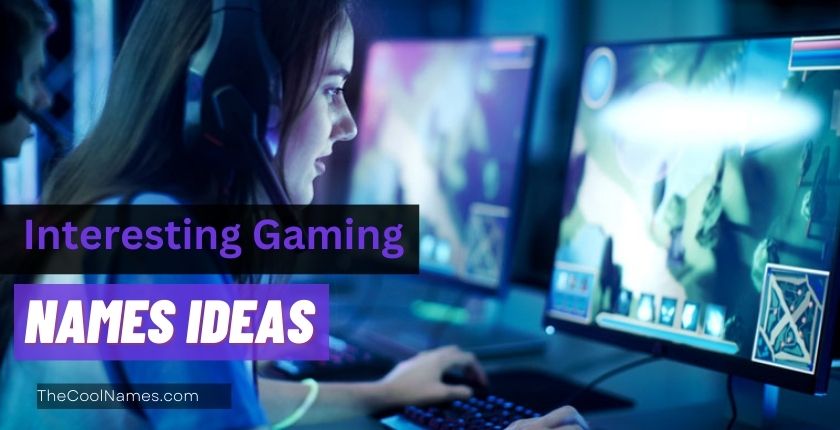 Kitty Cat
Steel Forge
Mania
Brain
Prince Oasis
Hard Decoration
Smile Axial
Southern Scop
Sandbox
Salient Game
Gold Coast
Saver Animals
Savant Imagine
Buckshot
The Shore
Lotus
Sanctuary
Low Tortilla
Femme Fatale
Lounge Maze
Popular Gaming Names Ideas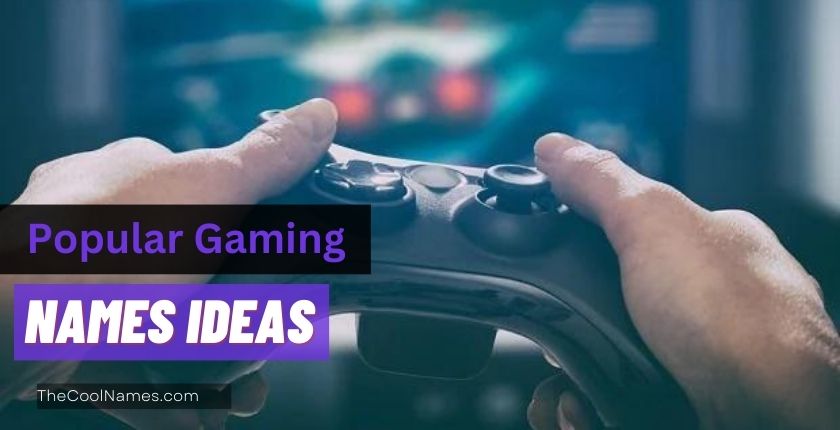 Strong Viable
Best Search
Cougar
Pebble Spoon
Blackburn
Resin
Bliss Arzo
Clear Area
Peach Lion
Registry Play
Self Formula
Big Papa
Alpha
Fist Wizard
Ivy
Lone Wolf
Marks Graph
Workshop
Agora Dora
Guidance
Pro Gaming Names Ideas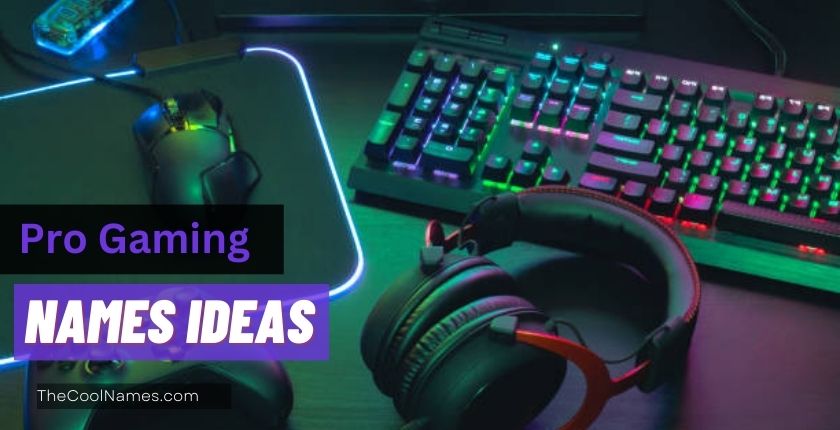 MadProductions
House Pumps
Firehouse
Metro
Upper Fill
Connection Play
Darling Peacock
The Lakeshore
Fire-Bred
RedStar
Amplify Power
Hurricane
Rally Fuse
Everest Time
Carbine
Dream Girls
Voodoo
Gallant
Bullet-Proof
Siege
Top Gaming Names Ideas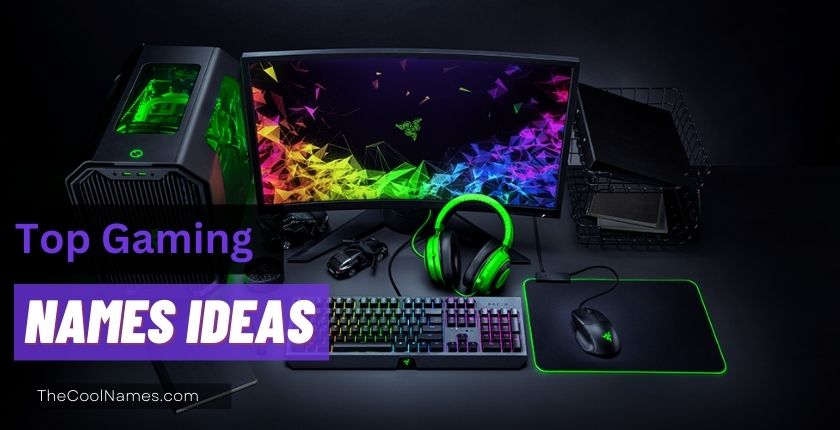 Black Choice
High Impact
Locus IR
Calculator Solution
Enable
Capital Game
Proto
Visions Ex
Top BadBoy
Omega Observer
Designer Top
Breadmaker
Insightful Sale
New Sylvan
Rainbow Bin
Base Camp
Siren
Tequila
Boardroom Line
Tailored
What are Some Cool Gaming Names?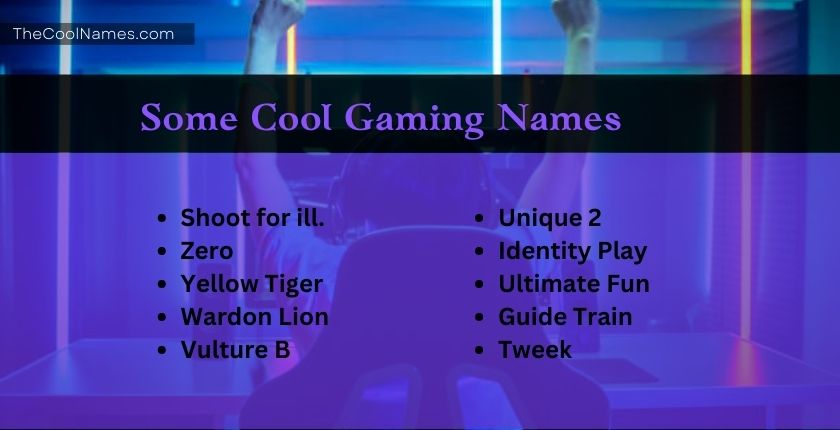 Choosing a gaming name is always a creative task. When you develop a Game the first thing you search for is a perfect name. And if you are much worried about naming your game then you do not need to worry about it because we have lots of cool names for games. Here is the list:
Shoot for ill.
Zero
Yellow Tiger
Wardon Lion
Vulture B
Unique 2
Identity Play
Ultimate Fun
Guide Train
Tweek
What are the Best Gaming Names?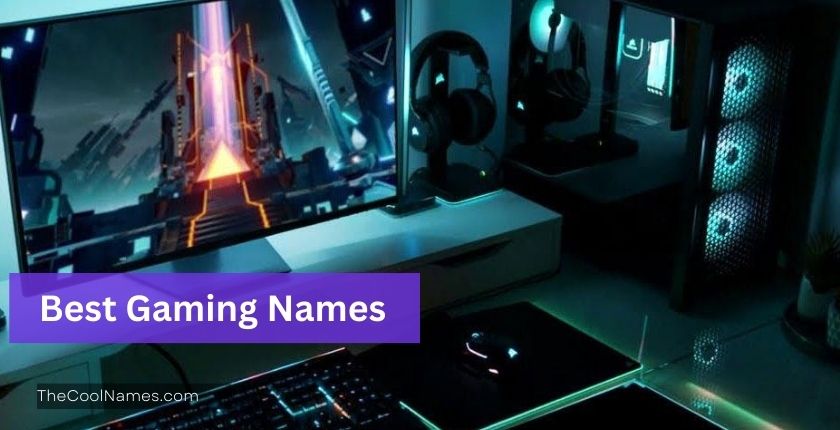 Best gaming names are personal creative names. You can choose such names that are linked with the story of your name or any other special memory or event. For some awesome suggestions, you can have an idea from here.
Cannon Clink
Ranger T
Ratchet
Cobra Sea
Reaper Ripley
Rings Colt
Crank
Creep Road
Daemon
Ronin kill
What are Good Gaming YouTube Names?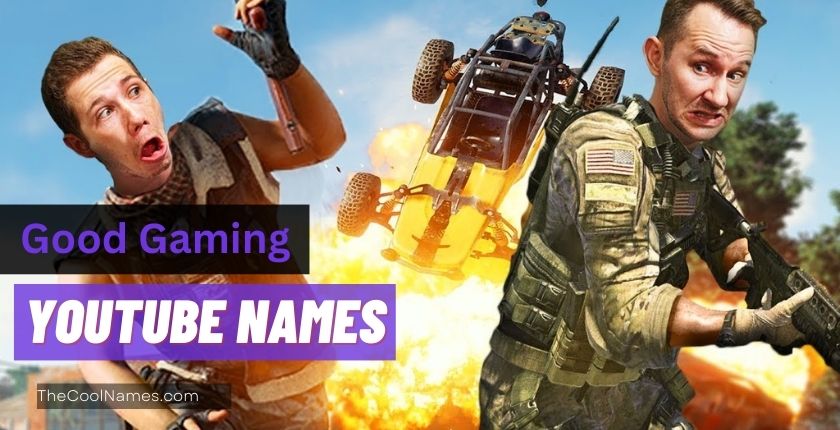 Games are one of the most trending topics on YouTube. People love gaming, and there you can find the most popular games with their unique idea of gaming. If you are a pro gamer and want to have a gaming channel on YT, then you can pick any of the listed names below. Also, we have a detailed article for you so you can name your YouTube channel as cool as your game by getting an idea from here.
Vanoss Play
Markiplier Game
Jack FG
Septiceye
Dan TRM.
Popular Trainer
MMOs
W4S
Ares-A.
H2ODelirious
Related Articles:
Saba is a Public Administration graduate and a social media and gaming geek, belongs to a business background, and helps people to choose their business names. She loves to write on topics related to business tips, and suggestions about selecting a unique name and related niches.