Last Updated on: 8th October 2023, 07:12 pm
Finding a badass name for a kitten could be very difficult when you want to choose a unique cat name out of hundreds of naming options. But I have a solution for you.
Are you in search of unique cat names for your beloved kitty? Here, you will find your feline friend's best, unique, and badass naming ideas.
So, I love to share the unique names of cats. As a pet lover, I have specially selected a list of unique cat names. Several are sweet classics, such as "Coco," and others have come from our favorite sci-fi series, such as "Beverly Crusher," a tiny cat.
Choosing a unique name for a new cat may be a starting point for discussion and an expression of your interests and affection for your pet. The cats are amazing, after all. They deserve great names as well as the most special treatment.
I have listed cool, badass, and unique cat names for males, females, and orange, black and unisex kittens.
Choosing a Pretty Unique Cat Names – Simple Way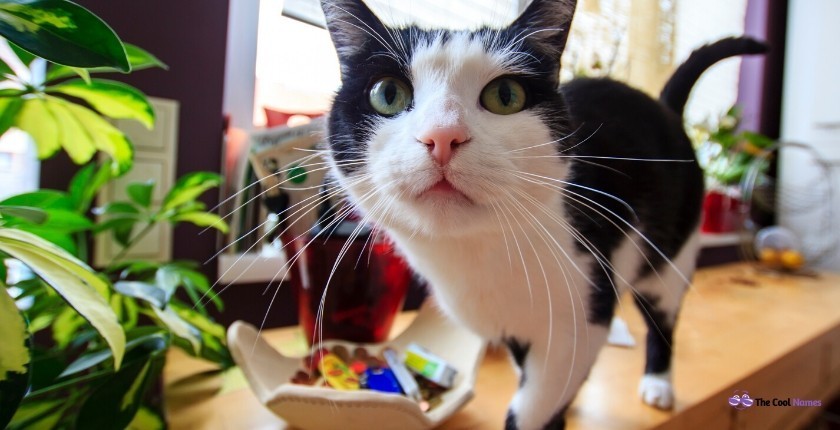 Most people want something special when choosing a name for a new kitty. That represents your pet's personality.
The fact is that cats understand many different sounds, including the voices of their people. And we want to make sure they know the name we want.
It can be challenging to find a unique name for your cat. But we need just think outside of the box!
This article will discuss some beautiful, unique names you might give your pet or encourage you more!
Top 100 Unique Male Cat Names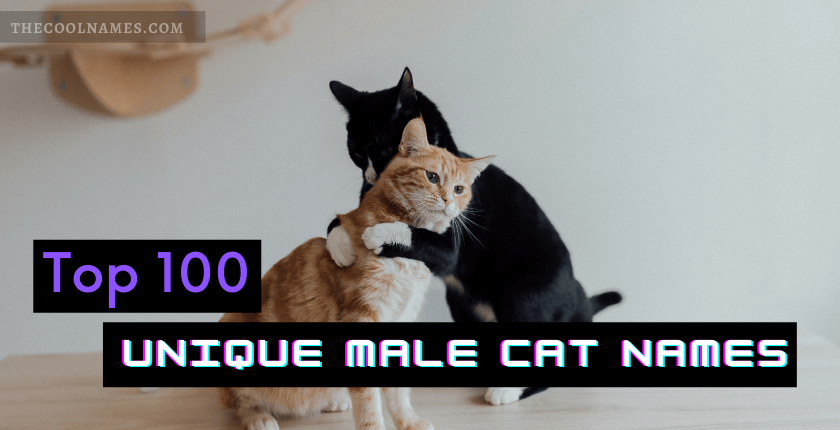 Sam
Sammy
Maverick
Thomas
Pumpkin
Tucker
Finn
Felix
Bruce
Ozzy
Ziggy
Frankie
Milo
Charlie
Casper
Tom
Mickey
Percy
Jax
Teddy
Jack
Loki
Joey
Kevin
Cosmo
Archie
Midnight
Merlin
Toby
Smokey
Theo
Rocky
Bean
Bagheera
Calvin
Garfield
Louie
Salem
Ash
Goose
Ollie
Oscar
Jinx
Hobbes
Chester
Prince
Sebastian
Bandit
Tiger
Jasper
Harley
Clyde
Jackson
Marley
Oliver
Leo
Otis
Hunter
Bubba
Fred
Binx
Dexter
Boots
Thor
Sunny
Pepper
Boo
Moose
Frank
Romeo
Gus
Oreo
Simon
Shadow
Henry
Winston
Murphy
Bob
Simba
Max
Mango
Bentley
Tigger
Kitty
Cooper
Blue
George
Buddy
Gizmo
Apollo
Tommy
Mac
Buster
Walter
Bear
Zeus
Lucky
Benny
Peanut
Louis
Top 100 Unique Female Cat Names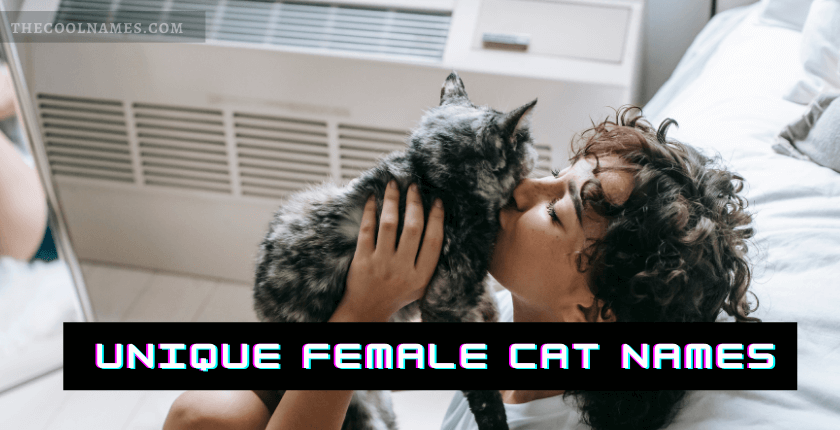 Luna
Bella
Peaches
Honey
Tiger
Patches
Alice
Ivy
Mimi
Winnie
Penelope
Boo
Hazel
Ginger
Chloe
Cleo
Gracie
Callie
Phoebe
Piper
Missy
Nova
Willow
Mia
Sadie
Angel
Bonnie
Freya
Lily
Nala
Daisy
Lola
Jasmine
Cookie
Shadow
Baby
Pearl
Mila
Bean
Arya
Olivia
Jade
Holly
Harley
Ella
Annie
Frankie
Zelda
Midnight
Abby
Pixie
Roxy
Ruby
Mittens
Izzy
Belle
Penny
Pepper
Cali
Kiki
Sasha
Fiona
Miss Kitty
Peanut
Smokey
Stormy
Charlotte
Delilah
Olive
Molly
Charlie
Athena
Violet
Layla
Oreo
Sassy
Ellie
Princess
Emma
Poppy
Minnie
Lulu
Zoe
Millie
Gigi
Salem
Lilly
Zoey
Rosie
Coco
Pumpkin
Maggie
Stella
Sophie
Lucy
Kitty
Mama
Cat
Bailey
Misty
Unique Boy Cat Names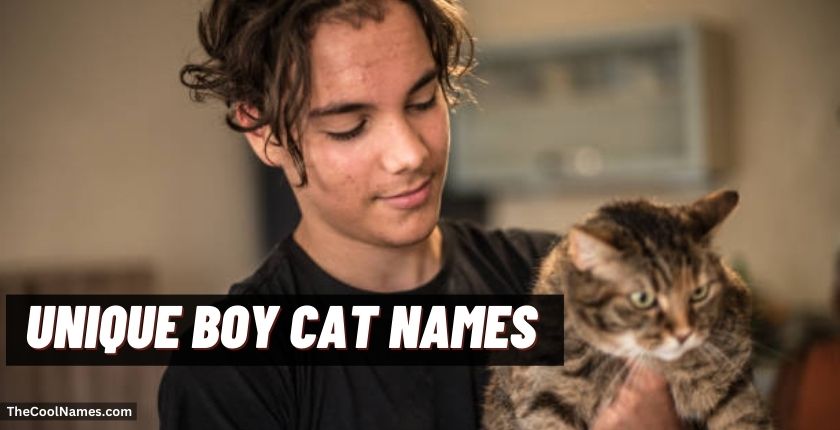 Male cats have a sparkling personalities. They look fantastic, and thus their name should be. Just check the unique male cat names list and pick the best one for your kitty.
Apollo
Archie
Ash
Bandit
Bear
Beau
Benny
Bentley
Binx
Blu
Bob
Boo
Boots
Bruce
Buddy
Buster
Calvin
Casper
Cedar
Charlie
Chase
Chester
Chewy
Clyde
Cooper
Cosmo
Dante
Dexter
Duke
Elvis
Felix
Finn
Frank
Frankie
Fred
Garfield
George
Gizmo
Gizmo
Griffin
Gus
Harley
Harry
Harry
Henry
Hobbes
Ivan
Jack
Jackson
Jake
Jake
Jasper
Jax
Unique Girl Cat Names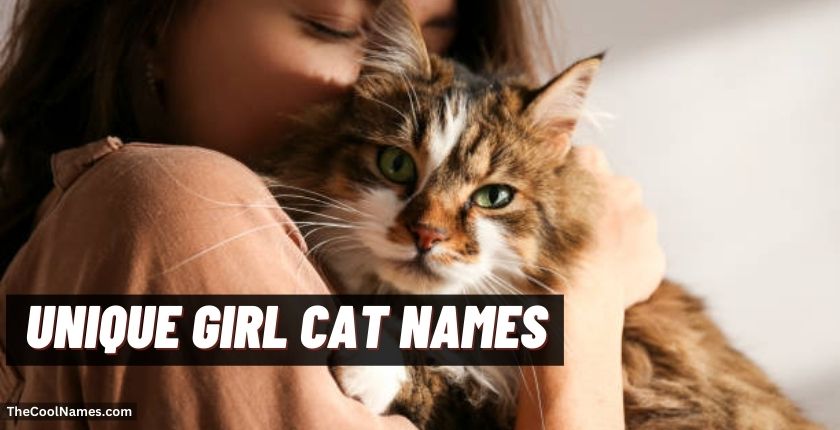 Female cats are so precious. They are elegant and sensitive. Check out the unique female cat names list and pick your kitty's favorite one.
Abby
Alice
Angel
Annie
Arya
Athena
Baby
Bailey
Beatrix
Bella
Belle
Bianca
Blu
Boo
Callie
Cat
Catie
Charlie
Charlotte
Chloe
Clementine
Cleo
Unique Names for Grey Cats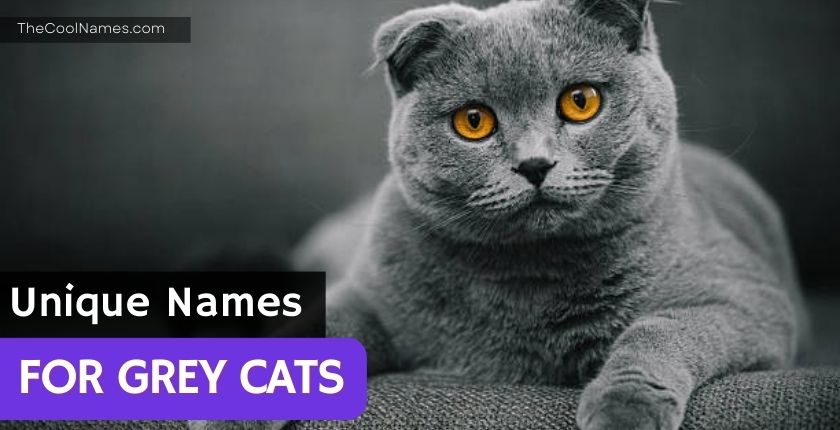 Grey cats are the most adorable creature, and people love to have them as a pet. They behave like a child. I have a detailed list of gray cats names for you!
Coco
Coleus
Cookie
Daisy
Delilah
Dinah
Ella
Ellie
Emma
Eva
Fiona
Frankie
Freya
Gigi
Ginger
Gracie
Harley
Hazel
Hera
Honey
Ivy
Unique Names For White Kittens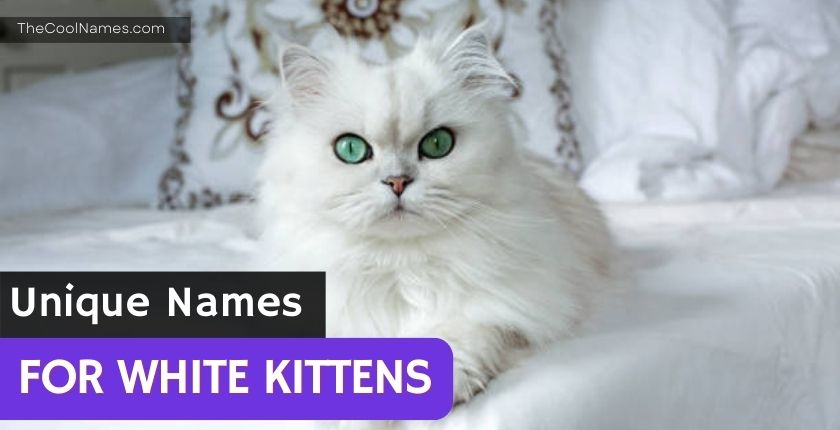 Izzy
Jade
Jasmine
Kiki
Kitten
Lari
Kitty
Cupid
Smarty
Whiti
Shine
Sparkle
Gradient
Unique Unisex Cat Names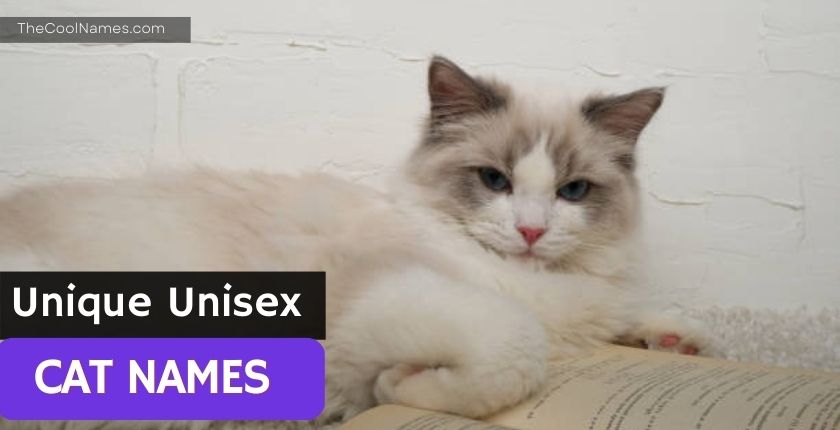 Unisex cats have an effervescent personality. Therefore, they look amazing and should be named that suits best to their nature. Check out the unisex unique cat names list and pick your kitten's favorite one.
Acorn
Ash
Alpha
Andy
Andi
Almond
Aloha
Aspen
Asti
Beaujolais
Bacardi
Bandit
Bigwig
Blue
Biscuit
Cava
Nugget
Oakley
Onyx
Oreo
Unique Calico Cat Names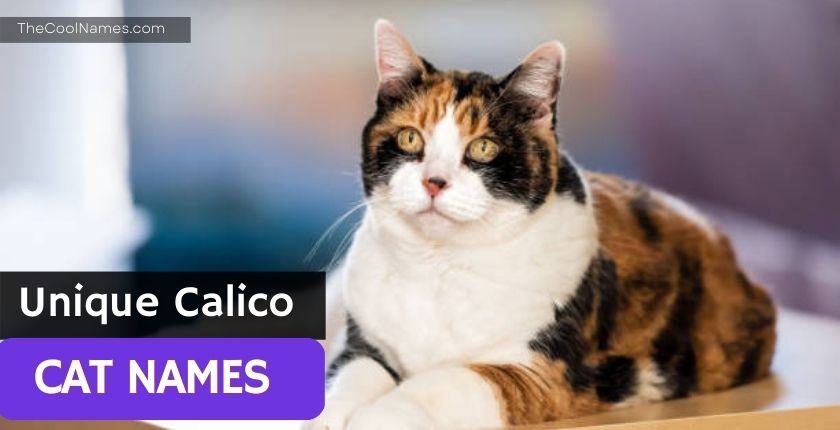 Pebbles
Rebel
Runt
Pookie
Raisin
Rory
Sunny
Sidney
Pinky
Riley
Pistachio
Skylar
Stinky
Zen
Puffin
Sage
Woof
Puffy
Wooly
Unique Warrior Cat Name Ideas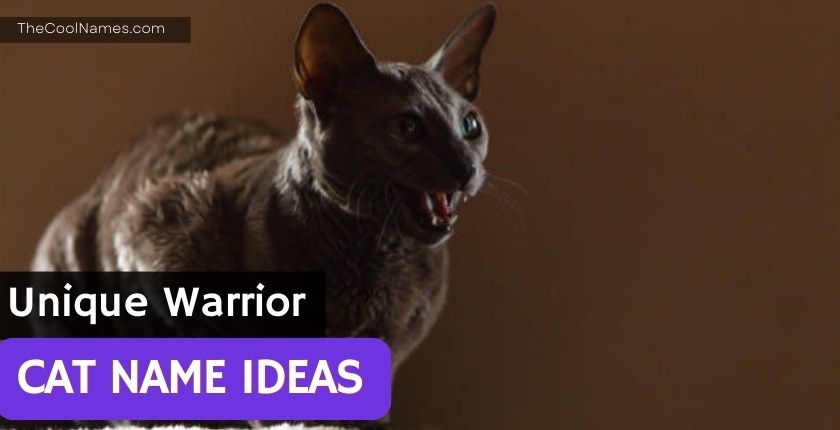 Taylor
Phoenix
Reese
Snowball
Snowy
Robin
Scout
Socks
Snickers
Spot
Sandy
Peanut
Squat
Pixel
River
Pooch
Shadow
Paws
Peewee
Pumpkin
Twix
Quinn
Pinot
Scrappy
Patches
Payton
Squirt
Wags
Twilight
Storm
Waffles
Sam
Pepper
Shaggy
Sky
Sparrow
Unique Black Cat Names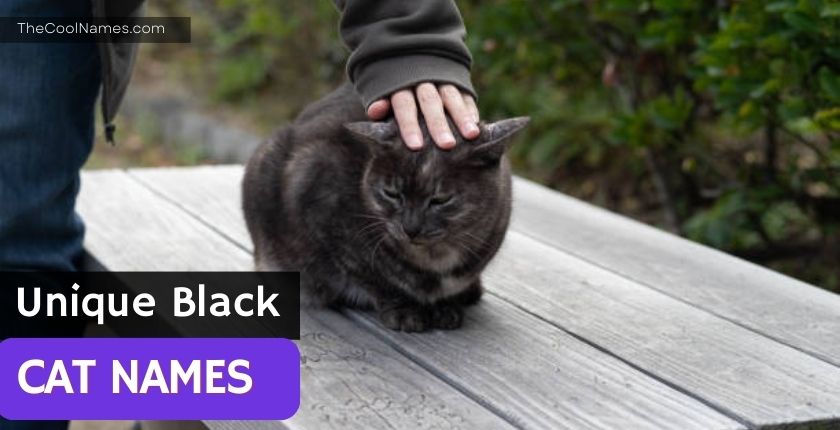 Black cats have a dashing personality. Check out the fantastic unique black cat names below and pick the best-fit name for your black feline.
Harry
Ivan
Ivy
Izzy
Jack
Mimi
Louis
Bella
Belle
Callie
Calvin
Casper
Cat
Catie
Cedar
Bob
Bear
Chase
Chester
Chewy
Chloe
Loki
Lola
Lollipop
Louie
Coco
Frankie
Midnight
Mila
Luke
Lulu
Luna
Mac
Madeline
Maggie
Midnight
Harley
Griffin
Gus
Maddie
Unique Orange Cat Name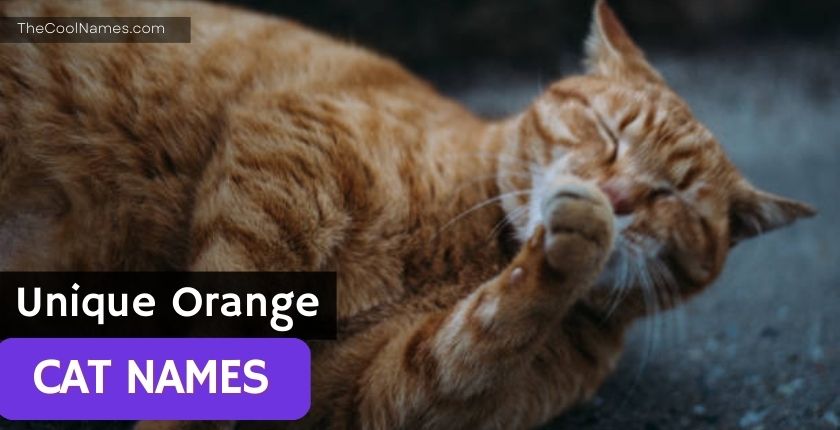 Are you the orange cat owner? Great! Check the fantastic unique orange cat names list, and cherry-pick the best one for your kitty.
Kitty
Layla
Leia
Leo
Apollo
Archie
Arya
Ash
Athena
Lily
Clementine
Cleo
Boots
Bruce
Buddy
Buster
Eva
Felix
Finn
Fiona
Frank
Fred
Freya
Garfield
George
Gigi
Miss Kitty
Missy
Lizzie
Harley
Marley
Marley
Max
Maya
Gizmo
Gracie
How to Choose a Unique Cat Name?
In the not-so-distant past, cat names followed a more traditional and straightforward pattern. Names like "Princess" and "Muffin" were the norm, and there was nothing wrong with that. However, in today's world, cat owners are taking a different approach, seeking inspiration from unexpected sources to give their feline companions truly unique names.
#1: Embracing the Unique
Modern cat owners are embracing the idea of giving their pets distinctive names that stand out. These names often draw inspiration from various aspects of popular culture, literature, and even culinary delights. This trend of selecting one-of-a-kind names for cats has gained momentum on a global scale, and it's a trend that you can certainly partake in!
#2: Know Your Cat's Personality
When embarking on the quest to choose a unique name for your feline friend, it's essential to begin by considering their personality. Is your cat a laid-back and mellow Angus, or does he exude the wild energy of a Hermes? Perhaps your feline companion possesses the boldness of a Scarlett or the sweetness of a Cosette. Take a moment to observe your cat's habits, quirks, and general disposition. Understanding your cat's unique character traits will guide you towards a name that perfectly encapsulates their essence.
#3: Drawing Inspiration from Unique Cat Names
If you're struggling to come up with a unique cat name that suits your pet's personality, don't worry. You can always turn to a curated list of exceptional cat names for inspiration. Some of the best and most creative options can be found among the unique cat names provided above.
Final Lines
In today's world, naming your cat is an opportunity to showcase creativity and individuality. Choosing a unique name that resonates with your cat's personality can be a rewarding and enjoyable experience. So, go ahead and explore the realm of distinctive cat names, and soon you'll find the perfect moniker that truly suits your feline companion.
More Naming Ideas for You: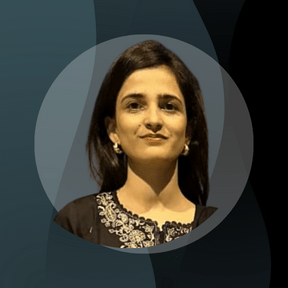 Amna is a technical content writer by profession but a pet lover by passion who belongs to a computer science background. She loves to write on topics related to relationships, pets, technology, and other niches. She has also served BeakInsider with her valuable content.