Are you in the hunt for unique and cool orange cat names for your cats? Don't panic; you will find the list of all famous orange/Ginger Cats here in this post.
When the cat owner brings a new cat to his home, it's the real-time for excitement and adventure. And when it is orange or ginger color cat, the owner got an elegant redhead or strawberry, blonde four-legged friend.
There is a variety of cats with this orange color having this bright, red-flecked fur coat. This also includes tabby cats, Exotic Shorthair, etc. If your cat has orange and other colors, you are lucky to have a beautiful friend with a rainbow coat.
Keep reading for the cool names suggestions.
While selecting a name for your orange cat, the best part is being a fur-parent. Your new companion needs a perfect name that suits her personality and looks! You can get inspiration and ideas from nature, pop culture, and even food items for the prominent orange cat names.
Choosing a perfect name for your orange kitty is the best part of pet ownership. From a list of Funny Orange Cat to Unique Orange Cat , to Male Orange Cat , to Female Orange Cat , you will surely get the perfect name for your orange kitty below. Select the best one names for black cat here.
Choosing the Outstanding Orange Cat Names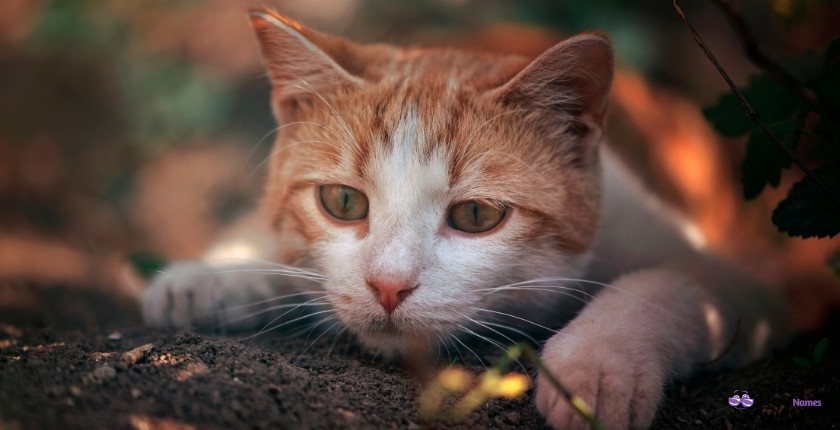 I get your point. Your cat is like a family member for you. You surely want a name that no other cat has taken so far. Yes? Cool! I am here to help you out with the best orange cat name for your lovely kitty.
Deciding the perfect name is not a difficult task anymore. Consider your cat's personality and observe her special traits. Is she a sassy Nacho or a playful Mango? Is she a feisty Garfield or an aloof Scarlett?
Moreover, your interests and favorites also play a massive role in deciding the pet name. You may choose the name of a favorite character, musician, book, flower, and food item, to name the orange cat.
Are All Orange Cats are Male?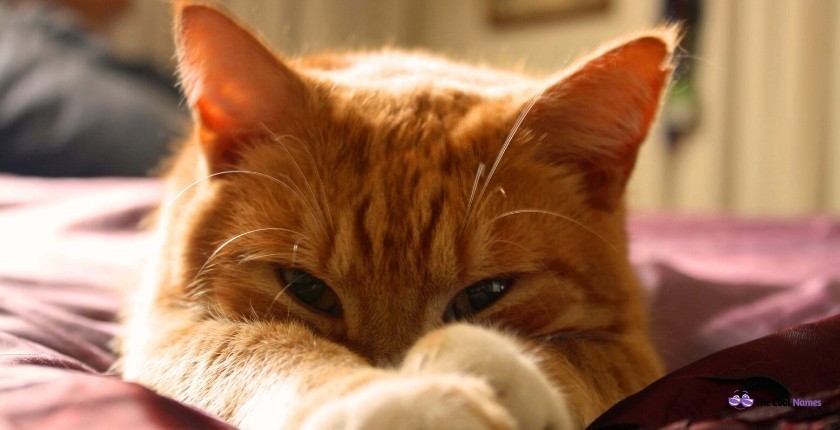 What about the common perception that every orange cat is male? Well, that is not true. But usually, orange cats are male.
This is because male orange cats always from orange gene mothers. For the female orange cats, it is mandatory to have a father with the same gene. This is rare, and thus female orange cats are usually less in number.
So, are you a lucky cat parent who has a female orange cat? Yes? Then it would be best if you surely had time to think and find the unique and precious name for your kitty. Here in this article, I have listed female Ginger Cat names; you can cherry-pick the best one for your orange kitty.
What are Some Male Orange Cat Names with White Paws?
Orange cats have different appearances with white or black paws. Here are some names for male orange cats with white paws. Pick one of your choice;
Snowbell
Clarence
Butch
Marty
Rajah
Dimbleby
Simba
Garfield
Jake The Cat
Floyd
Jasmine
Crookshanks
Frankie
Baron Humbert von Gikkingen
Diego
Lucifer
Winkie
Ulysses
Bob
What Are Good Orange Cat Names?
It is difficult to find the best names for orange cats. But here we have a list of good orange cat names for your kitten to make it easy for you.
Sophie
Pebbles
Daisy
Ladybug
Penny
Pixie
Tessa
Snowball
Sooty
Taffy
Poopsie
Maggie
Shadow
Penny
Lucy
Fiona
Mittens
Abby
Maggie
Zoe
Orange Cat Names from Movies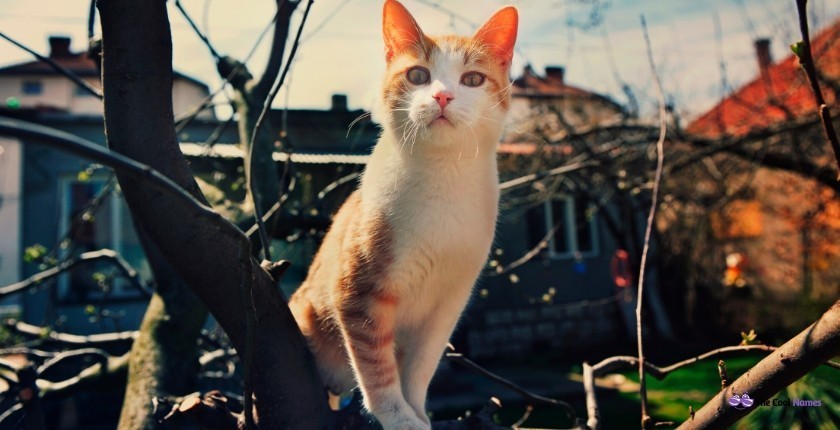 There are so many options for names. But the funniest yet prominent orange cat names come from movies. These Ginger Cats are used in Zootopia, The Jungle Book, The Hunger Games, Madagascar, Harry Potter, Cats & Dogs, The Lion King and many other blockbuster Hollywood movies.
What about Mr. Bigglesworth,Binx, and Bagheera? They are such famous characters from movies and make some excellent namesakes. Check out the incredible list of orange cat names from movies.
Charlie
Elsa the Lioness
Lota the Panther Woman
Meowth
Charles & Mary Brady
Tonto
Petronius
Meowthra
Jiji
Cheshire
Blanche
Hettar
Pink Panther
Sassy
Jonesy
Binx
Berlioz
Dandelo
Scar
Ruh
Milo
Irina
Prince John
Duchess
Thomasina
Tao
Aslan
Alex
Tigger
Tai Lung
General
Baby
Barak
Buttercup
Clawhauser
Bagheera
King Leonidas
Richard Parker
Shere Khan
Fritz
Mittens
Pyewacket
Rhubarb
Catbus
Smokey
Fred the One
Koumal
Sangha
Church
Tibbs
You may also like this list of gray cat names ideas.
Male Orange Cat Names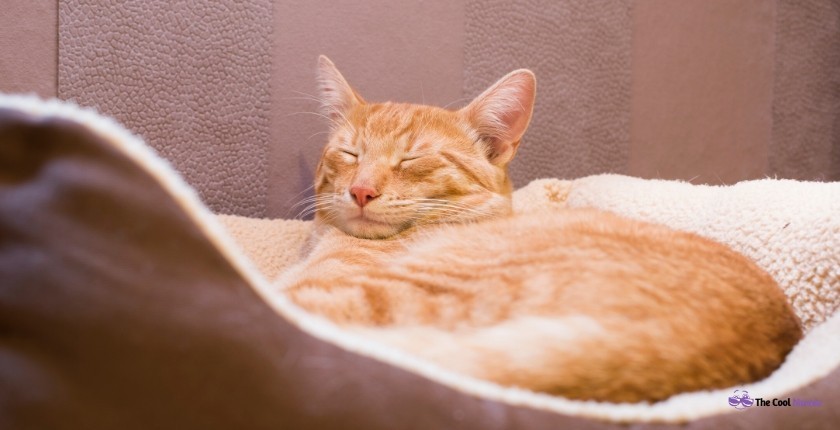 Almond
Chloe.
Tiger
Bobby
Bentley
Boots
Austin
Basil
Tigger
Tucker
Brownie
Bug
Blake
Ash
Theo
Bono
Butters
Biscuit
Blimp
Captain
Charlie.
Tango
Sylvester
Lucy.
Thor
Tux
Buckeye
Archie
Angel
Ziggy
Orange Tabby Cat Names
Tom
Bryce
Teddy
Bullet
Button
Cameron
Boomer
Banjo
Amir
Butch
Bandit
Bran
Booger
Angus
Bennett
Orange Boy Cat Names
Zander
Brody
Buba
Walter
Bruiser
Andy
Bernie
Adam
Brayden
Camden
Vincent
Ben
Winston
Max.
Beer
Bean
Caleb
Cappuccino
Aiden
Bear
Funny Orange Cat Names
Toby
Blade
Adrian
Tinday
Aaron
Leo.
Thomas
Zeus
Beck
Tommy
Alexander
Ace
Gobo
Apollo
Jolie
Ashton
Axel
Bucky
Well, male orange cats are so many in numbers. So, are the names! You should pick the best name for your male kitty that is not so common. Observe the personality and appearance of your kitty and then select the best name from the below list of male orange cat names.
Female Orange Cat Names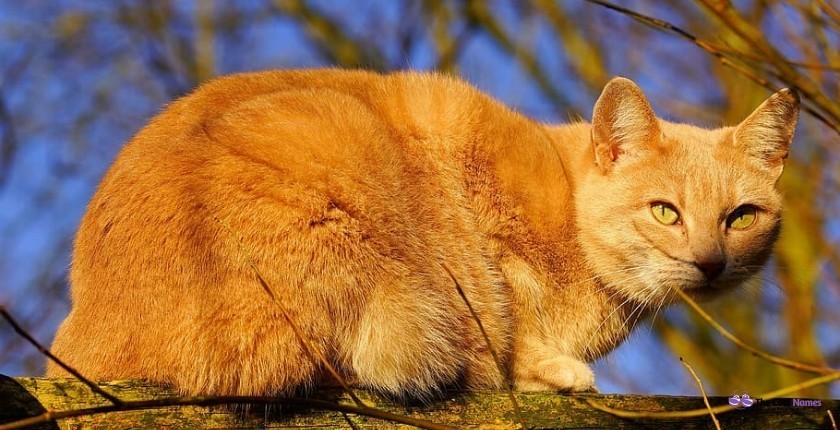 Female orange cats are very few in number. So, their names should be unique and special, just like their appearance. Below is the list of female orange cat names. Cherry-pick the best one for your kitty.
Jasmine
Shamu
Sadie
Lucky
Tickles
Marilyn
Violet
Raven
Lucy
Maddie
Piper
Kiki
Rose
Luna
Ramona
Nala
Oreo
Penelope
Chloe
Ellie
Bella
Light Orange Famous Orange Cat Names
Lily
Nala
Minnie
Oreo
Sophie
Velvet
Tabitha
Rosie
Twinkles
Orange Girl Cat Names
Sasha
Roxie
Scooter
Luna
Cleo
Tipsy
Sandy
Lily
Sierra
Whiskers
Pipsqueak
Zoe
Minx
Scarlett
Reese
Pepper
Phoebe
Sassy
Olivia
Simon
Badass Orange Cat Names
Scout
Callie
Paris
Princess
Margherita
Teacup
Willow
Yeti
Pippa
Sammy
Rowan
Rebel
Sadie
Tootles
Mimi
Rainbow
Cute Orange Cat Names
Charlie
Sally
Emily
Roo
Squeaky
Boo
Mia
Grace
Roxy
Gracie
Skittles
Nabi
Olive
Coco
Lulu
Good Orange Cat Names
Millie
Rosie
Kitty
Stella
Lola
Sheba
Ginger
Molly
Stella
Ruby
Baby
Cool Names for Orange Cats
Pumpkin
Molly
Sarah
River
Bubbles
Scratch
Izzy
Riley
More Naming Ideas We Have for You: