I am pretty sure you have set everything for your adorable black ca. From food to toys and even a cozy little house, you've got it all covered. Now comes the exciting part – finding the perfect name that truly captures the essence of your feline friend.
But fret not, for I am here to assist you in this delightful endeavor. Below, I have curated a selection of enchanting black cat names for you to choose from, ensuring your kitty receives a moniker as unique and captivating as they are.
Black cats possess an undeniable allure and charming personalities that will make you proud to call one your own. Take your time in selecting the most inspirational name that resonates with your feline companion's distinctive qualities.
These mysterious, exclusive, and oh-so-bewitching creatures deserve nothing short of a brilliant nickname to match their stunning dark fur coat.
So, without further ado, feast your eyes on this carefully crafted list of the finest and most special black cat names out there. May you find the perfect one that brings a smile to your face every time you call your furry companion!
How to Choose Badass Name for a Black Cat?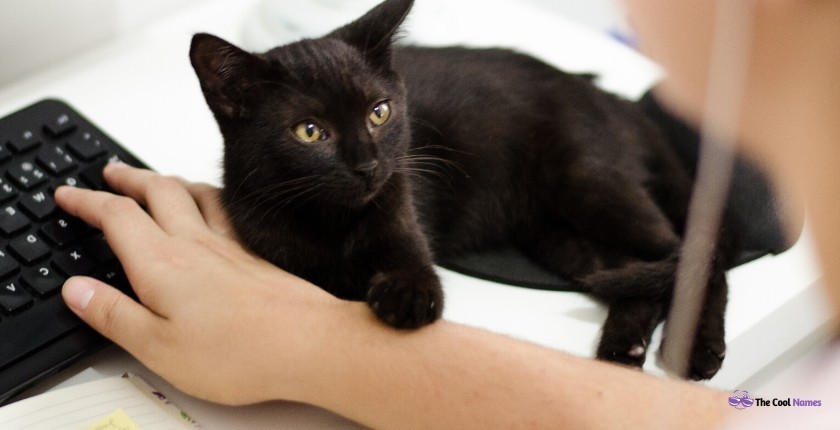 Choosing a name for your gorgeous kitty is a complex process. Everyone wants her cat to have a name that none of the cats have ever taken before. I'll give you three quick steps to find the right kitty name for your lovely friend.
#1 – It should be Cool & Unique.
Don't call the black cat by the same name as many other cats have.
Use a name you know no other cat has. From male black cat names to female black cat names to unisex black cat names, all are special, imaginative, and wonderful—all you need to examine is the personality of your kitty and some of the unique characteristics she bears. Then, select the best one for your kitty from the vast list I've provided in this article. You can check the list of the best orange cat names here.
#2 – It should be Special.
Your black cat is unique, and thus the name should be. So, observe your feline friend's appearance, distinctive traits, and personality, and then think of the best representation that best suits her.
#3 – It should not be selected in a Hurry.
Do not choose a name for your black cat that you regret in a few months.
And then it gets too late to fix that. Whatever name you choose, are you taking a suggestion from family and friends?
Take their suggestions, too; what do they think of the name of the preferred black cat or gray cat.
Best Naming List for Spooky and Witchy Cats that are Cute at the Same Time
Female Black Cat Names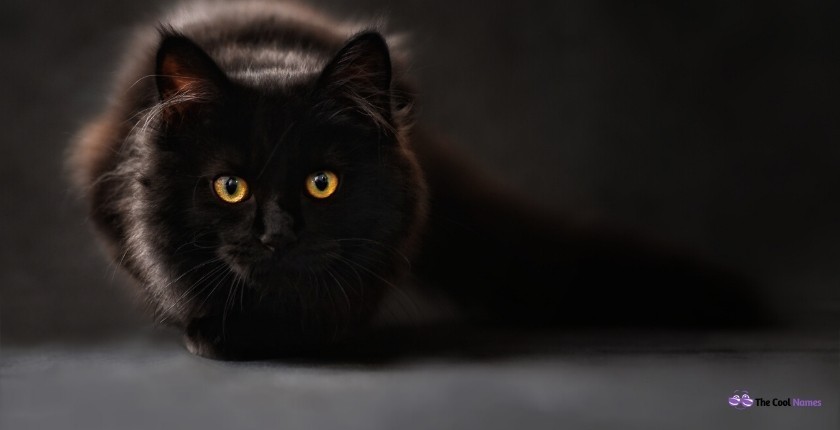 Black female cats deserve the best names for girl-cat. Try out some of these and see how your kitten is coping. You're going to find one!
Also, you can name your little cat by comparing some names of gems or semi-precious stones. Alternatively, you can go back a few centuries and choose some names common in the early 20th century.
Go through some of your fruits with dark skin and choose some names. Though the name does not refer to the fur's color, a famous candy would make a fantastic choice! If such schemes do not work in your case, then go through the list of stunning female black cat names below and choose the best one for your kitty. We have selected for you some unique cat names.
Oceanus
Khloe
Curry
Nala
Longan
Izzy
Monkey
Anita
Press
Limos
Jet
Money
Banzai
Frankie
Balor
Medlar
Egeria
Vanilla
Lorenzo
Jadeite
Venus
Buck
Orchid
Tramp
Penny
Timon
Clank
Siri
Lucina
Melanite
Raina
Aurora
Figaro
Cluck
Tabbie
Tank
Lima
Boo-boo
Azmi
Geb
Chifu
Kiara
Cobra
Smoky
Babi
Dex
Gadget
Marmaduke
Gimp
Forsythia
Badass Black Cat Names Female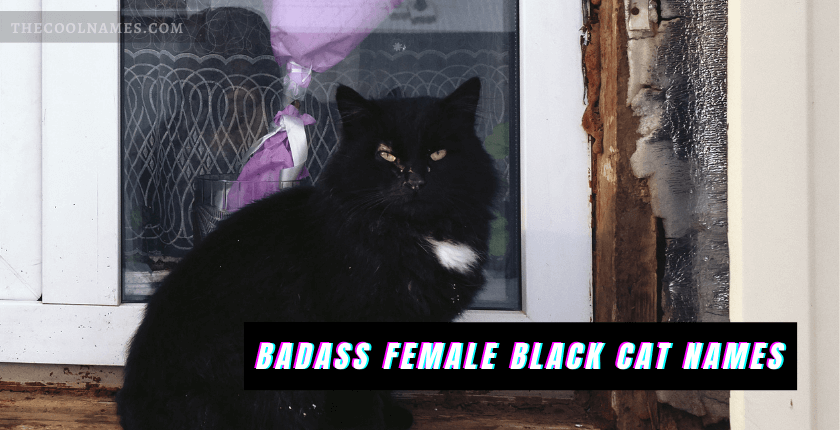 Apricot
Megara
Yahoo
Beira
Nesoi
Axwell
Razz
Wimper
Scatcat
Neera
Maximus
Litavis
Licorice
Jack
Ray
Mickey
Olwen
Sweety
Dino
Aragorn
Waggs
Kiwi
Richard
Lola
Hooker
Baggy
Carmenta
Lenus
Maxine
Axl
Cute Black Cat Names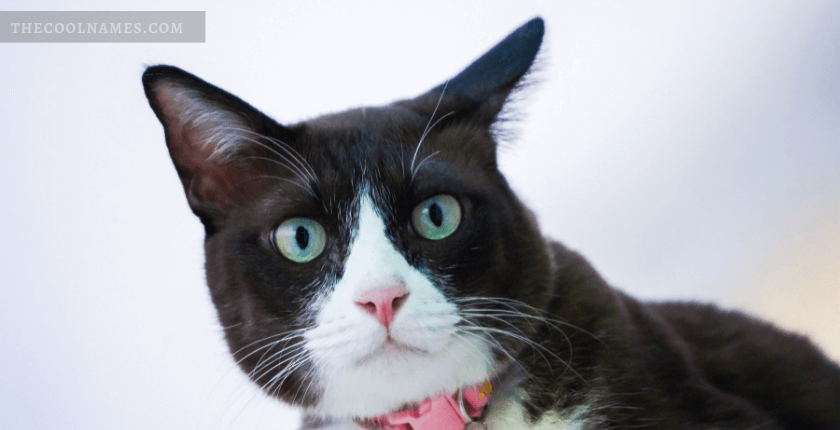 Jane
Casey
Mel
Agon
Blacky
Koko
Buttons
Walrus
Kay
Alien
Pepper
Howlite
Calvin
Aretha
Verdite
Fortuna
Breezly
Melodie
Kirby
Sand
Baker
Maya
Randy
Aveta
Tarzan
Witchy Black Cat Names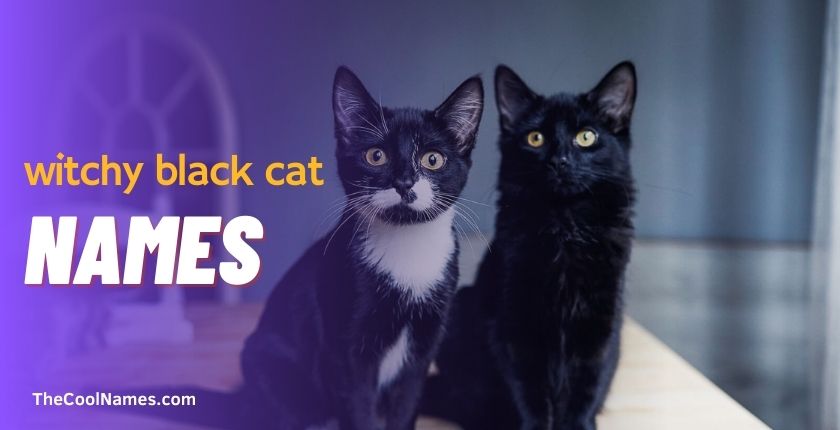 It's about the witchy appearance of cats, and some cats look like witches, that's why people way them witchy cats. Here are some unique cat names that have a ghost appearance.
Trabo
Kala
Xyli
Mentha
Caesar
Alicia
Cosmo
Azerty
Hemera
Almandine
Pineapple
Romeo
Topaz
Ouranos
Thug
Chef
Ara
White
Armando
Tina
Chili
Pucci
Myrtle
Rosie
Mortimer
Eucalyptus
Verbeia
Arsenal
Gardenia
Ava
Cookie
Sunstone
Echo
Sam
Porkchop
Vanhallen
Argentina
Nixi
Caper
Corb
Chitty
Quasimodo
Webby
Francois
Abellio
Hoonah
Angel
Carl
Jackson
Forrester
Louie
Melody
Shun
Tobias
Doom
Chloris
Mogons
Zayden
Fontaine
Pewa
Alfie
Zilly
Tyche
Attina
Soto
Terk
Leonie
Peony
Cherry
Good Dark Black Cat Names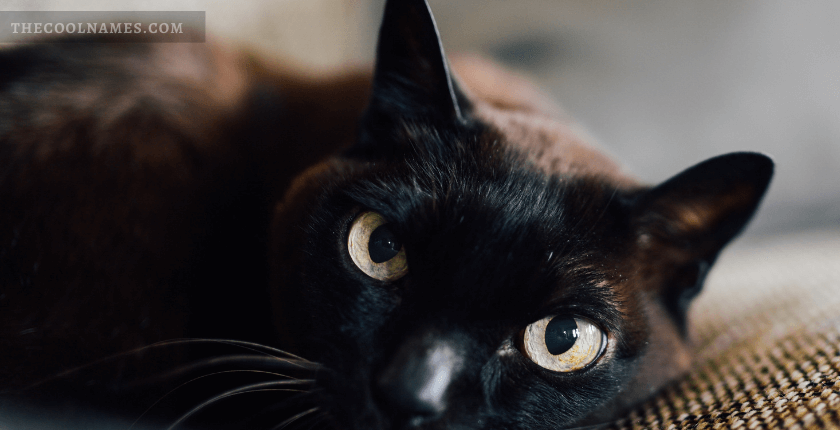 Merlin
Napoleon
Wendy
Demon
Roger
Astro
Pinocchio
Achilles
Styx
Arianna
Related: White Cat Names
Best Male Black Cat Names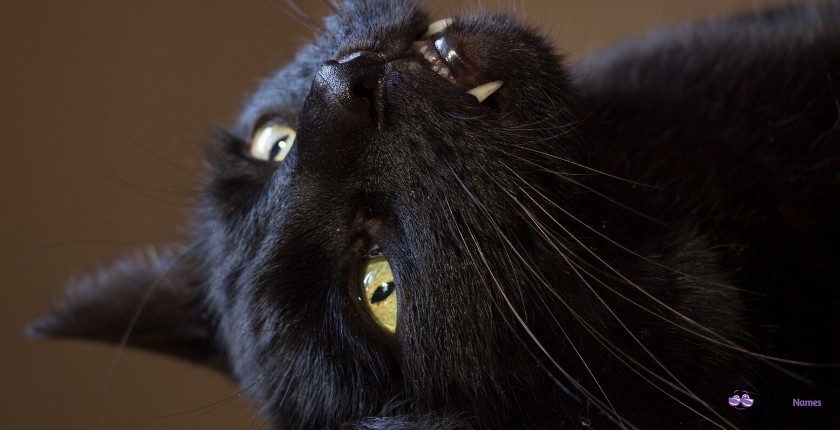 The male black cats are amazing. They have charming personalities and traits. Give your male feline friend a fantastic name from the list of best male black cat names below.
Barleycorn
Doozy
Aiko
Dike
Jayden
Rhea
Jane
Tiger
Goumi
Edgar
Florida
Genip
Axinite
Amos
Lobelia
Lucina
Mandela
Nero
Abellio
Armando
Gadget
Amun
Geppetto
Myrtle
Marty
Cheshire
Tank
Carioca
Pallas
Fritz
Maxine
Flax
Harley
Piglet
Apache
Felicitas
Flit
Luna
Veritas
Leah
Angela
Odysseus
Landon
Argentina
Philippe
Chamomile
Spook
Aslan
Bouncer
Ray
Spiritual Black Cat Names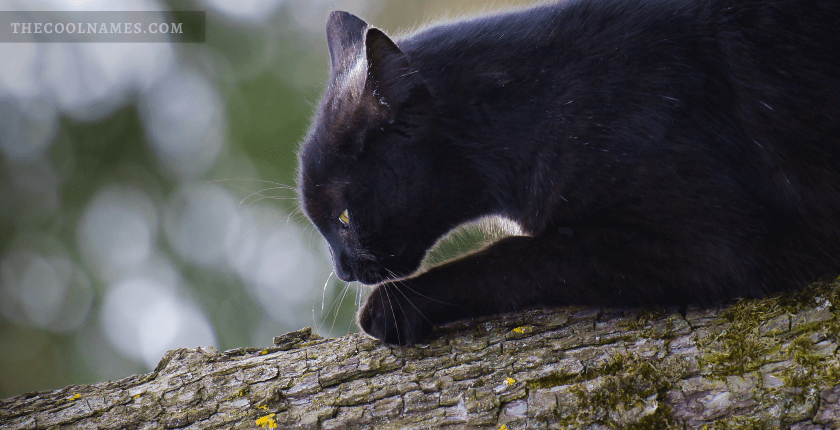 Skippy
Aztec
Tethys
Aventia
Ascot
Azmi
Mike
Ferdie
Junior
Moogle
Alaya
Bianca
Rainbow
Adelia
White
Omalley
Circe
Bast
Harold
Aloha
Melody
Nestor
Savannah
Alpha
Gwydion
Bart
Robor
Colt
Tweety
Neville
Atalanta
Bacon
Silver
Guava
Willy
Bowler
Carya
Jiggs
Typhoon
Zeena
Mischievous Black Cat Names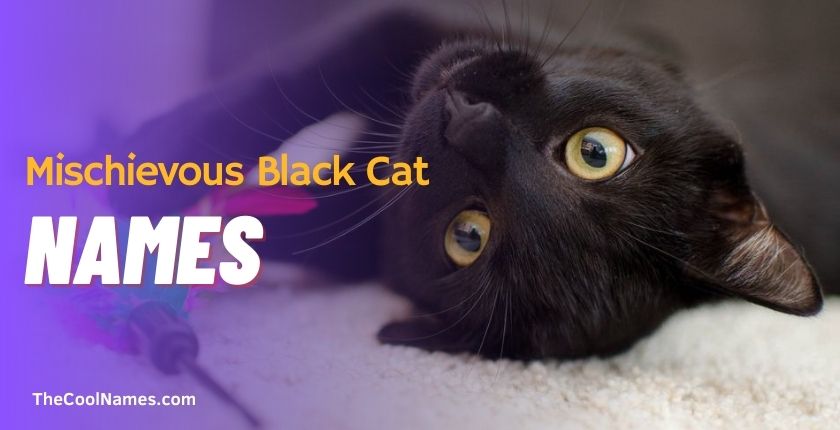 Wadjet
Azazel
Zilly
Turner
Heka
Thalie
Asia
Ash
Neit
Snorky
Tangelo
Sooty
Olympus
Nana
Adonis
Bigbad
Monkey
Image
Dorno
Minnie
Nuada
Jinxy
Horme
Needle
Bloo
Bagheera
Taz
Tigger
Ouranos
Nesoi
Ruby
Cinnamon
Doug
Mungo
Babi
Remus
Kiwi
Acis
Kirito
Sphene
Aria
Amethyst
First
Nala
Hades
Tarzan
Candy
Grape
Quince
Abby
Ricochet
Meela
Crius
Tod
Beary
Chenet
Tabby
Bia
Mut
Marmaduke
Funny Black Cat Names
Oliver
Mimosa
Chayote
Fortuna
Lando
Flora
Herb
Corb
Gazoo
Bouche
Newman
Art
Fern
Miracle
Sasha
Camma
Aken
Aldo
Shai
Bully
Tabbie
Oscar
Secret
Xyli
Tibs
Purple
Scoop
Space
Margarita
Plutus
Achillea
Ambrose
Conand
Paris
Aegle
Chili
Quincy
Apu
Allegra
Peewee
Mishka
Cleo
Aphrodite
Nikita
Plume
Chase
Peter
Flynn
Marmelade
Rita
Related: Popular Disney Cat Names
Badass Unisex Black Cat Names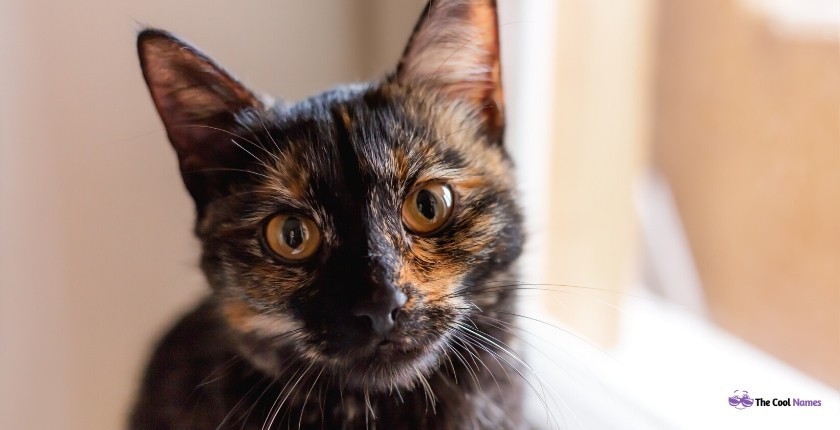 The unisex cats have an advantage. It can get the name of males and females both. So, it is easy to give the name to your unisex black cat. Below is the list of best unisex black cat names you can choose from.
Nicky
Gambler
Marshmallow
Ranger
Keyboard
Jaguar
Ra
Terabyte
Bing
Cotton
Penguin
Zippy
Titus
Klondike
Hayden
Solar
Cappuccino
Flint
Phantom
Poker
Bullet
Tracker
Pinstripe
Chardonnay
Cuddles
Digger
Corky
Pinto
Hazel
Lynx
Fire
Shades
Lotus
Jigjag
Chunk
Nicki
Gerbil
Blackberry
Tiger
Sam
Alpha
Etelle
Jig
Mocha
Ciao
Licorice
Cabbie
Beasley
Butterscotch
Rumble
Harley
Lollipop
Checkers
Qwerty
Mozart
Rebel
Heckle
Alpine
Magenta
Latte
White and Black Cat Names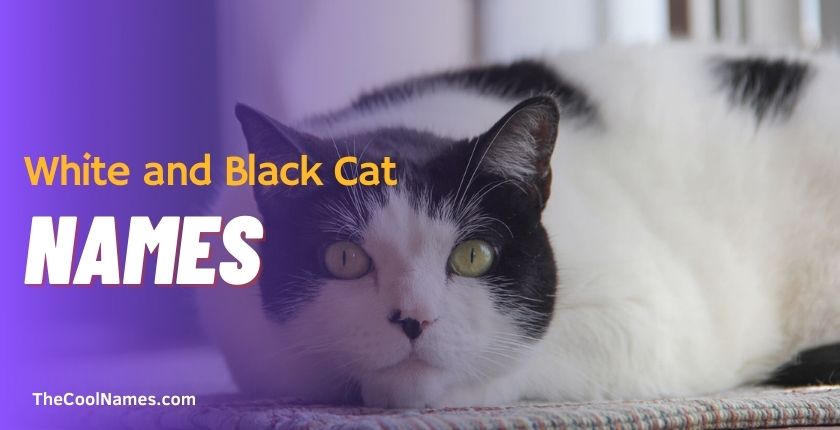 Max
Diamond
Pixel
Kennedy
Koala
Kit
Muffin
Mithra
Aspen
Cloudy
Google
Viking
Rocket
Cabernet
Feather
Argus
Elf
Sandy
Vodka
Q-tip
Spooky Black Cat Names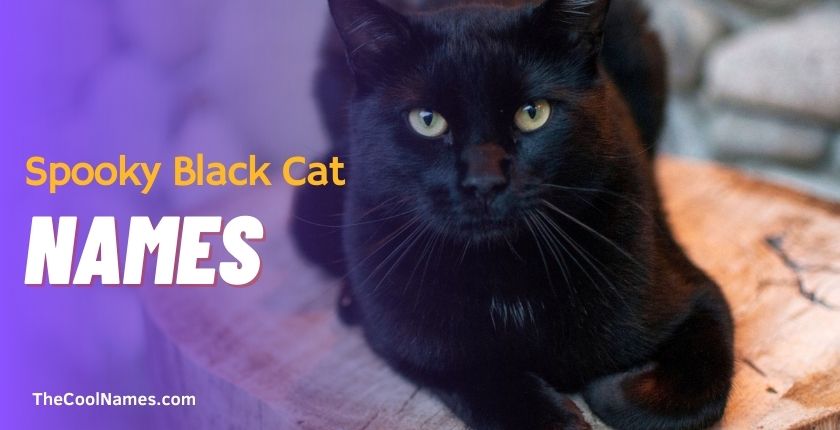 Hunter
Brownie
Polkadot
Kahuna
Speckle
Dabby
Osprey
Gigabyte
Icy
Jaggar
Mystique
Polka
Toni
Magnum
Alex
Bentley
Alaska
Dandelion
Scar
Einstein
Black Cat Names in Movies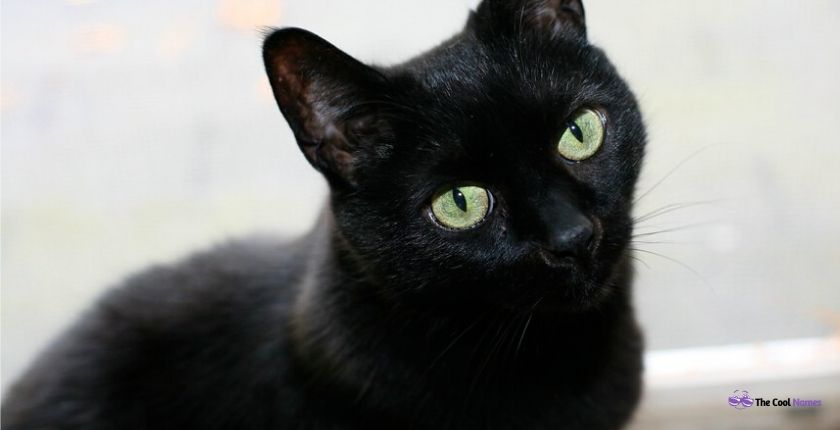 You can take the idea from your favorite movies as well. Think of your beloved cat character that has come in some film – got one? No? It's ok. I am here to help you. Go through the black cat names in the movie and choose your feline. Keep visiting for the cool names.
Fleche
Castor
Scratchy [The Simpsons]
Cian
Goose [Captain Marvel]
Mimsie [The Mary Tyler Moore Show]
Fritz
Duchess
Pyewacket
Monkey [Perry Mason]
Sassy [Homeward Bound]
Blofeld's cat [James Bond]
Lucky [ALF]
Bob
Sneezy
Mrs. Norris [Harry Potter]
Snowball [ The Simpsons ]
Larry
Milo [The Adventures of Milo and Otis]
Cubby
Tanner
Puss in Boots [Shrek]
Figaro
Cat [Breakfast at Tiffany's]
Miss Kitty Fantastico [ Buffy the Vampire Slayer ]
Begonia
Crookshanks
Fancy-Fancy
Spot [ Star Trek: The Next Generation ]
Salem Saberhagen [ Sabrina The Teenage Witch ]
Nala
Richard Parker
Zazzles [ The Big Bang Theory ]
Midnight [Mama's Family]
Aslan
Jonesy [Alien]
Jones
Bagheera
Elsa
Pandora [ The Brady Bunch ]
Fat Louie [The Princess Diaries]
Toonces the Driving Cat [Saturday Night Live]
Clarence
Rusty [Mission Impossible]
Ser Pounce [Game Of Thrones]
Lord Tubbington [Glee]
Azrael
Smelly [Friends]
Mr. Bigglesworth
Spook [Top Cat]
Japanese Black Cat Names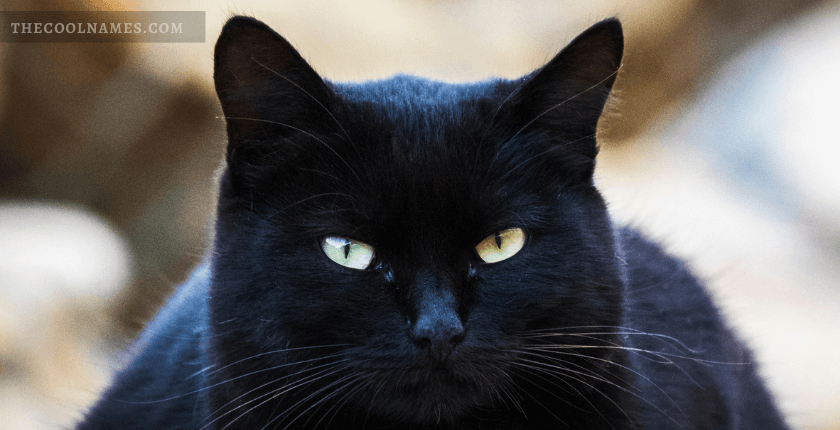 Akemi
Kuro
Akio
Shiro
Daiki
Hibiki
Mei
Hikaru
Hiroshi
Mitsu
Kaito
More Naming Ideas We Have for You: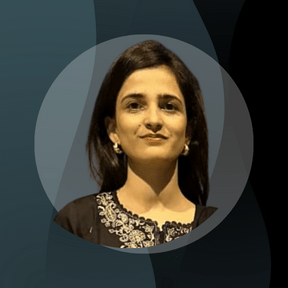 Amna is a technical content writer by profession but a pet lover by passion who belongs to a computer science background. She loves to write on topics related to relationships, pets, technology, and other niches. She has also served BeakInsider with her valuable content.