Last Updated on: 30th October 2023, 09:49 pm
Find creative, catchy, cute, badass, funny and matching display names for Roblox
When you step into the vibrant virtual world of Roblox, one of the first choices you'll make is your game name. Your display name is more than just a label.
A gaming name stand out in a sea of millions of players. In 2023, importance of a memorable and unique display name has never been greater.
It has 43.2 million daily active users, making it one of the most popular online gaming platforms in the world.
Creating the perfect Roblox display names can be a thrilling endeavor, but it can also be challenging, given the multitude of options available.
In this blog I have listed some innovative ideas that will inspire your journey to finding the ideal moniker. Whether you aim to be witty, mysterious, or legendary, we've got you covered. 
Read | Girl Nicknames For Games
Pro Roblox Gamer Tip:
Always remember that your display name isn't just a name; it's a reflection of your gaming persona and a testament to your creativity. Choose wisely, create boldly, and game on.
Here are the display name ideas for you.
Good Roblox Display Names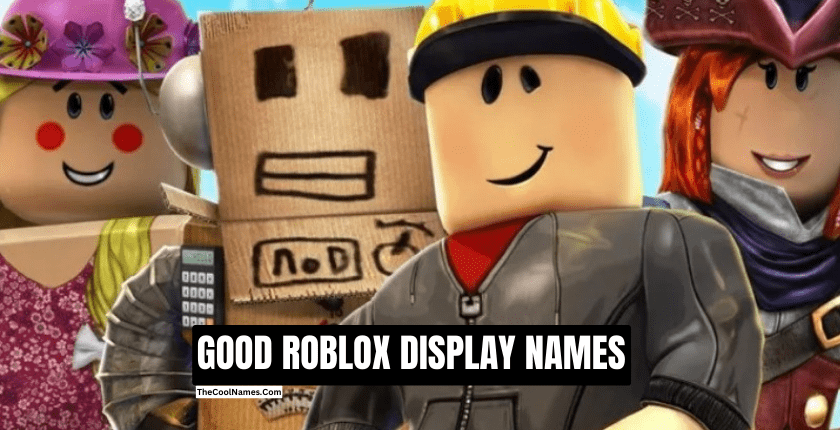 AdventureAce
QuestMastermind
DreamDasher
GameGuard
VictoryVoyage
PuzzlePro
StarStrider
Playful Pirate
PixelPerfection
GalaxyGamerX
EternalExplorer
HeroicHiker
ThrillThrasher
EnigmaEpic
SunnySerpent
MysticMarauder
ZenZoneMaster
CosmicCrafter
RadiantRider
PixelPioneerX
QuestQuester
DreamyDiver
VictoryVanguard
PuzzlerProdigy
StarSeekerX
PlayfulPandora
PixelPerfecto
GalaxyGuardianX
EternalEmissary
HeroicHarbinger
Cute Roblox Display Names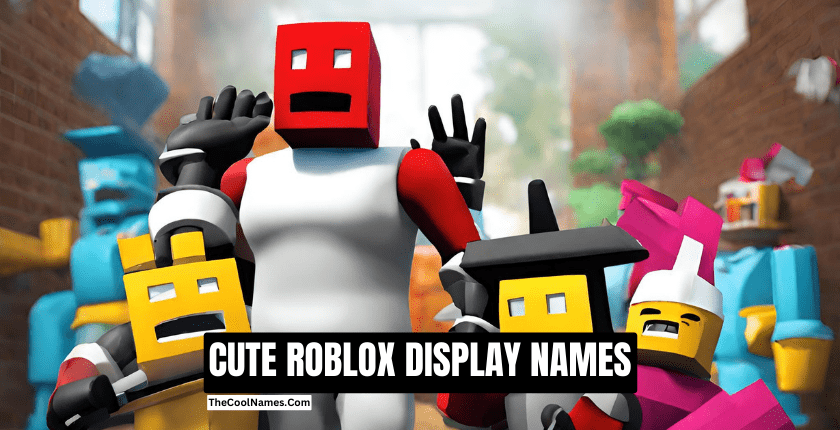 PurrfectPixel
CuddleCrafty
SweetSpritesy
FluffyFables
KawaiiKidder
TeddyTinkers
BabyPixelly
BunnyBuddies
LovelyLlama
PikaCutie
AngelicAdventuress
StarrySkylark
DreamyDoodles
RainbowRover
CuddlyCloudChaser
SweetieSunbeam
PlayfulPetal
CherryCheeks
TeddyTwinkles
BubblyBunny
LullabyLamb
SparkleSprout
CottonCandyCloud
SillySunshine
PawsomePanda
CherryBlossomBuddy
SnuggleNook
DizzyDaisy
SugarplumSprite
MarshmallowMunchkin
Roblox Display Name Ideas For Girl
MoonlitMermaid
DiamondDazzle
EnchantedEden
BlossomBelle
StarrySorceress
MysticMeadow
RubyRainbow
AngelicAria
SparkleSiren
FairyFrost
GlitterGoddess
LunaLuxe
RosyRapture
OceanOpal
DreamyDove
CelestialCharm
AmethystAura
RainbowRhapsody
CrystalCrafter
PixiePrincess
SunflowerSeraph
WillowWhisper
RadiantRhapsody
SereneSapphire
GoldenGlimmer
PearlPixie
EnigmaEnchantress
VelvetViolette
WishingWillow
CherryCharisma
SecretStarlet
JasmineJewel
DelicateDaisy
ButterflyBloom
SparklingSpirit
SweetieSkye
DiamondDuchess
GracefulGlimpse
ShimmeringSolstice
VelvetVenus
Roblox Display Name Ideas For Boys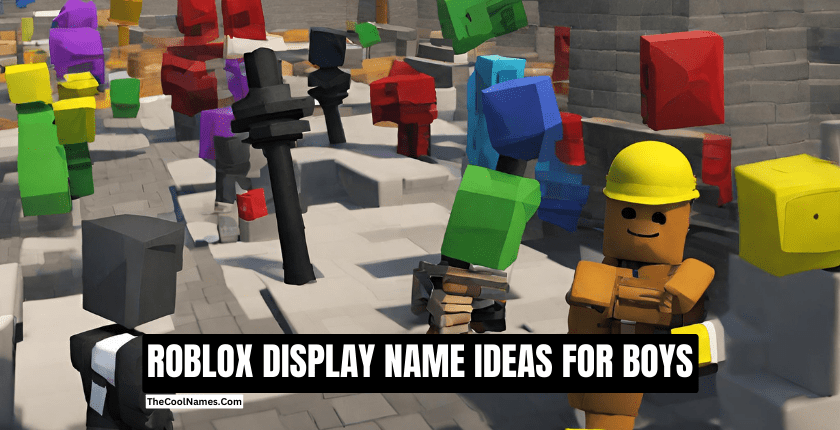 NightHawkNova
BlazeBrawler
ThunderTitan
ShadowStriker
SteelStormerX
AeroAce
PhoenixFury
MysticMaverick
AlphaAviator
CyborgCommander
TurboTrooper
IronIndigo
GalacticGuardian
VortexVigilante
NeoNinja
QuantumQuasar
CyberSpartan
CometChampion
TechTiger
CosmicCrusader
RogueRaider
DriftDynamo
WardenWarrior
ElementalEpic
AvalancheAlpha
VoltageVoyager
ZenithZealot
OrionOverlord
PhotonPioneer
WarpWolf
ThunderStruck
SolarSamurai
InfinityInferno
AstralAdventurer
EclipseElite
NovaNebula
StormSovereign
MeteorMaster
GalacticGladiator
ApexAstronaut
Y2K Roblox Display Name Ideas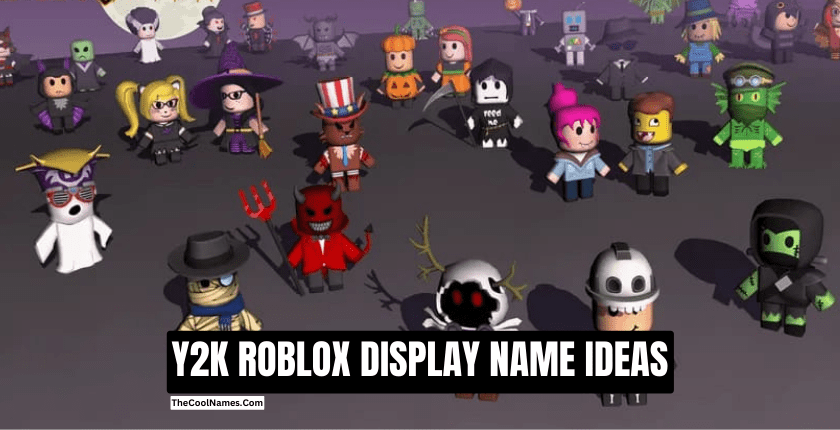 Y2KWarpath
DataDynamo
MillennialMystic
ByteBard
RetroRocketeer
VirtualVagabond
NeoNebula
TechnoTrail
2KLegendairy
CodeComposer
CircuitSorcerer
CosmicCybernaut
GalacticGigabyte
ByteBandito
BitBard
Y2K Adventurer
ByteBuccaneer
DataDrifter
CyberSorceress
CyberSpaceCadet
NeonNomad
QuantumQuestor
ByteWanderer
FutureFlare
TechnoTinker
CircuitCraftsman
VirtualVoyageur
MillenniumMarauding
CyberpunkPundit
RetroRambler
Aesthetic Roblox Display Name Ideas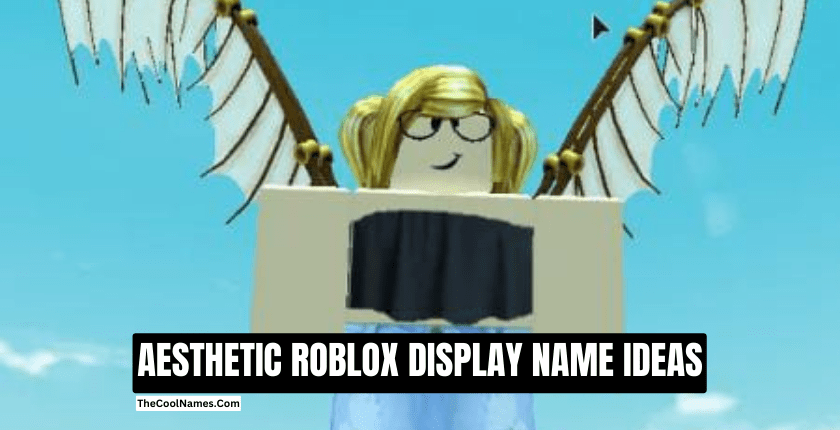 EtherealEcho
SereneSapphire
VelvetVortex
OpalOasis
MysticalMosaic
CelestialChic
LuminousLotus
RainbowRhapsody
LunarLabyrinth
NebulaNectar
GildedGazebo
AzureAlchemy
TranquilTreasure
DreamyDusk
VelvetVanity
MarbleMelody
VintageVista
PrismPalace
AuroraAtrium
CrystalCanvas
MistyMirage
EnchantedElixir
RadiantRhapsody
GlitteringGrove
WhimsicalWhisper
CosmicCanvas
SerendipitySpectrum
BlossomBoudoir
StardustSanctum
SeraphicSymphony
Cute Roblox Display Name Ideas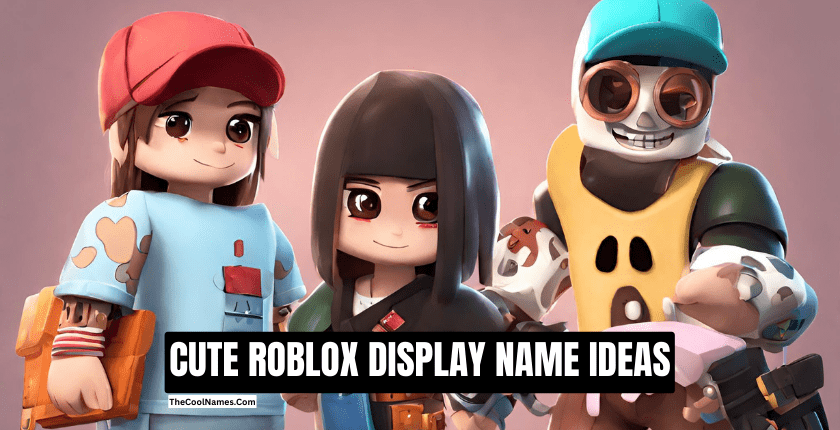 PawsomePanda
FluffyFables
BunnyBuddies
DoodleDazzle
CuddlyClouds
TeddyTinkerer
KittyKaleidoscope
RainbowRover
SnuggleNook
WhiskerWhimsy
CharmingChickadee
SweetieSunbeam
BubblyBunny
CuddleCraftsman
FuzzyFeather
SugarplumSprite
SnugglySloth
CottonCandyCraze
AdorableAdventurer
PurrfectPalette
BouncyBumblebee
PlayfulPetal
DaintyDuckling
SmileySquirrel
PolkaDotPaws
GlitteringGiggles
HuggableHedgehog
FluffyFeeling
GigglyGiraffe
CuddlyCritter
Emo Roblox Display Name Ideas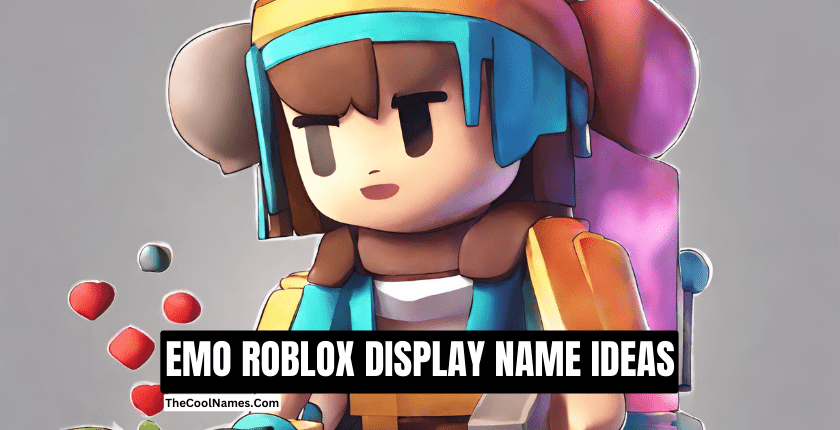 ShadowSorrows
GothicGamer
DarkDesolation
EmoExplorer
WickedWhispers
MidnightMourn
BroodingBadger
MelancholyMystic
NoirNebula
EerieEclipse
DesolateDreamer
GrimGaze
HauntingHarbinger
GothicGloom
RavenRogue
CrypticCatacomb
DuskyDoom
SinisterSpecter
MoroseMarauder
MacabreMystique
TwistedTales
AngstArchitect
SullenShadows
EnigmaticElegy
ForsakenFable
GhostlyGlimpse
ObsidianOmen
DarkenedDystopia
EchoingEternity
CursedCanvas
Badass Roblox Display Names
LegendaryBattlePrincess
ParasiticWarrior
LeaderofPinkBattle
FearedWarButcher
PurringBattleCoercion
WarGods Undead
VampiricBattleGhosts
BallisticGrenadeBlaster
DivideandConquerWarrior
KongWarDemon
BattleThugsBravo
CommanderMistress
RevenantWarStriker
WarStriker
BattleQueenBee
BattleTomato
WarDuBose
WarDemonDestroyer
ShamefulBattleButStud
BrookieWarfare
WarHeroIronman
RebelMedicalBattle
GirlinginBattle
WarGuruGG
GoddessWarLax
WarRosies
InimicalWarThug
ShyBattleGun
GreasyDesperadoofBattle
MLWarrior
InsaneBattleShooter
WarDeadshot
BrashBattleThug
WarGambitStrategist
BeachAssaultGotU
MilitaristicFightingChampion
WarKing-Pins
FanaticalWarTyrant
GutsyBattleStud
BattleVeterans
Roblox Display Names for Pro Gamers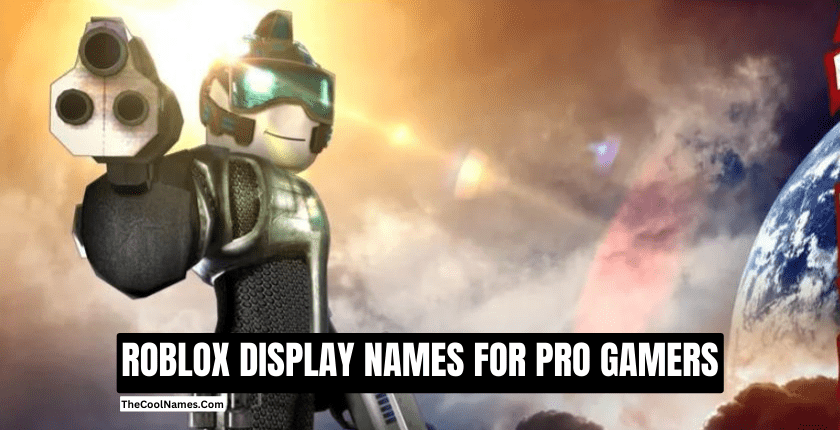 SoCuteBattleBleh
BattleWinnerPrincess
BattleBossTango
BattleLegendsReloaded
CommandoWarX
BattleBruteFact
KillStealingWarrior
EliminatorWarrior
GangsterWarGoon
BattleFlop
SelfishBattleSoldier
StealthStriker007
WarMargolem
DarkWarlord
BloodyGrenadeMary
BloodHunterofWar
BattleTerminatorx
ElectricWarTank
FieryCombatant
7SeasWarChampion
PsychoBattleKiller
NuttyWarDomination
StupendousWarKnights
DemonicWarLegion
Best Roblox Display Name Ideas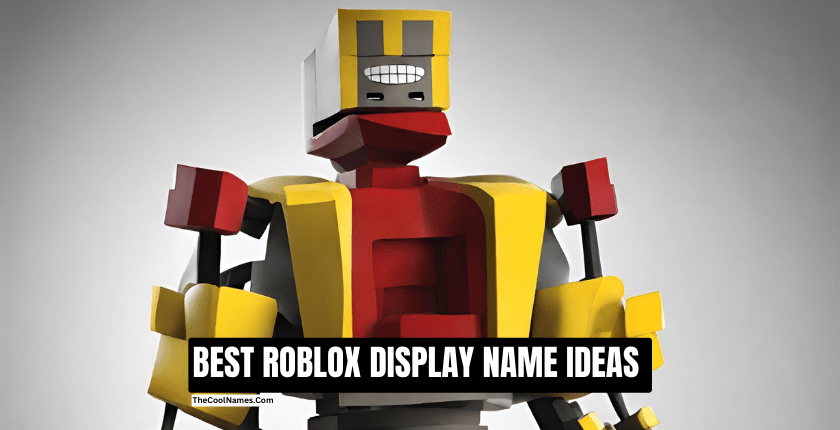 GunSlyBruce
Warheadshooter
GangsofWarGODs
BattleIntroverted
CovertBattlegroundDestroyer
BattlePadmavati
PsychedelicWarService
GlisteningBattlePrestige
RPGWarriorSoldier
KissedbyBattle
InfantryBoy
WarDEADPOOL
MortifiedBattleCoercion
HarryBattleWizard
WarSniper
InimicalWarThugs
BattleSharpshooters
RegularWarDiscipline
GodsWarBattler
CloudyWarPerpetrator
HerWarMajesty
GrievingBattleButcher
Warheadhunter
PowerTrooper
GoalsofBattleTrollers
SarasBattlePlayer
LyricalWarServices
OrganicBattlePunks
BlissfulWarNoob
OptimalWarAces
FrenzyWarriors
ObservantBattleForce
LoneBattleRanger
ChickyCombatFighter
WarShowdown
MaarengeMarengeinBattle
GrimWarNoob
QuarrelsomeWarStrategy
Stars of Battle Your BF
BahubaliBattler
SeasBattleChampion
Admirals War
FuzzyWarPack
NashediBattleGang
CuteWarCrashers
SanskariWarrior
DominanceOutrageousinBattle
StraightBattleGangsters
BattlefieldAnnoyance
MadRAMWarrior
ZealousBattleSquad
RealBattleChill
DemonicWarKiller
WarfareKnown
SaasSniperStalker
CandyQueenofBattles
RuddyBattleExterminator
GentleBattleWoman
CantWontDontFight
HunterofBattleLosers
ArmoryLover
ViralDestruction
WarDiggerofGuns
FaultyWarDevils
ChoosyBattleNoobies
SaboteurBattleFrenzy
BattleTroll
Pro-GrowinBattle
KategaBattler
MilitaristicBattleMachine
BattlePrivacy
MightyBattleMafia
AIWarlord
DeathMachineWarrior
HolyWarriorJESUS
EvilConflictdead
StabbersinBattle
GunWarLords
ComplexWarSlayers
LooseBattleCharacters
FearlessWarButcher
Thunderbeast War
ChickenWarLovers
PopeyesWarrior
OutrageousWarCreator
LeadingBattleLight
HypeSnipeinBattle
Hacker Warfare
DemonicBattleCriminal
CalmOutlawBattle
Ace Optimally Battle
Hooligans War
CinderellaConflict
LeftDivideandConquer
BattleYoungLady
KeenWarTeamSix
KrkWarFans
DarkBattleSpirits
GutturalWarGangster
BattleDynos
Privilege Battle
Long-termWarOccupation
Read | Alternate Hero Names
Why Should You Choose Funny Roblox Display Names?
Roblox, a platform brimming with creativity and imagination, offers players a unique opportunity to express themselves. Your Roblox display name isn't just a title; it's your virtual identity.
So, why should you consider a funny display name? Here are some compelling reasons:
Sparks Laughter: Funny display names bring joy and laughter to the gaming world. They add an element of humor that can brighten up your gaming experience and that of others.
Stands Out: In a sea of usernames, a funny display name stands out. It piques curiosity and makes others want to interact with you.
Conversation Starter: A humorous display name often becomes a conversation starter. It creates a sense of camaraderie among players, leading to fun interactions and shared laughter.
Reflects Your Personality: Your display name is a reflection of your personality. If you're known for your wit and humor, a funny name is a perfect fit.
Unforgettable: Memorable funny display names stick in players' minds, making it easier for them to identify and remember you in the Roblox community.
Top 10 Elements of Humor in Roblox Display Names
If you're considering a funny Roblox display name, you might wonder what elements contribute to its humor. Here are the top 10 humorous elements you can incorporate into your display name:
Puns and Wordplay: Cleverly twisting words and phrases to create humor.
Silly References: References to pop culture, memes, or inside jokes.
Unexpected Twists: Adding unexpected or absurd elements to your name.
Exaggeration: Taking something ordinary and making it extraordinary in a humorous way.
Rhyming: Incorporating rhyming words or phrases.
Sarcasm: Using irony or sarcasm to create humor.
Innuendo: Subtly suggestive or double-meaning elements.
Nonsensical: Fell free to complete randomness and silliness.
Cultural References: Drawing humor from cultural stereotypes or references.
Self-Deprecation: Playfully poking fun at yourself or your gaming skills.
5 Tips for Choosing Your Roblox Display Name
Selecting the right Roblox display name is essential for creating a memorable gaming identity. Here are five practical tips to help you choose wisely:
1. Reflect Your Personality
Explanation: Your display name is like a digital extension of yourself, so it should reflect your personality and interests.
Example: If you're a fan of science fiction, you could choose a display name like "GalacticExplorer" to showcase your interest in space exploration.
2. Keep It Simple
Explanation: Short and easy-to-remember names are more effective, as they're quicker to type and easier for others to recall.
Example: Instead of a long and complex name like "TheMasterOfPuzzlesAndRiddles," opt for a simpler name like "PuzzlePro."
3. Consider Variations
Explanation: If your desired username is already taken, consider adding numbers or symbols to create a unique variation.
Example: If "CoolGamer" is taken, you might go for "CoolGamer123" or "Cool_Gamer."
4. Find Inspiration
Explanation: Drawing inspiration from your favorite games, characters, or interests can personalize your profile and connect you with like-minded players.
Example: If you're a fan of a specific video game character, you could choose a display name related to that character, like "MarioFanatic" or "ZeldaMaster."
5. Follow Guidelines
Explanation: It's crucial to adhere to Roblox's guidelines when choosing your display name to maintain a respectful gaming environment.
Example: Avoid using offensive language or terms that might be against the platform's rules. Instead, opt for a name that promotes a positive and enjoyable gaming experience, like "FriendlyGamer."
These examples illustrate how each tip can be applied when selecting a Roblox display name, ensuring that it aligns with your personality, is easy to remember, adheres to guidelines, and reflects your interests.
Read | Duo Team Names
Amazing Facts About Roblox Display
Roblox Display, also known as Roblox Avatar Display. There are various fun facts about the player's avatar and information that are presented by the Roblox platform. Here, I will introduce you to these facts about Roblox Display:
1. Customization Options
In Roblox Display, players can customize their avatars as there are lots of accessories, cloth options, and other items. These customizations are available on the player's profile and in-game.
2. Avatar Thumbnails Images
Roblox avatars have three primary thumbnail images: the Headshot, Bust, and Full Body. With the help of these thumbnails, you can view your avatar at various places on the platform.
3. Active Status
You can also display your online status. It's your will to show whether they are currently online, offline, or in a game. This information helps friends and other players know when they can interact with someone.
4. Username and Display Name
One of the unique and disciplined things about Roblox is that once you decide on a username, you can never change it. You can also customize your name.
5. Badges and Achievements
The badges you earned can be displayed on your profile. It makes your profile attractive for accomplishments in various Roblox games.
FAQs
What is a Roblox Display Name?
Roblox is an online gaming and social platform. A "display name" typically refers to the name that is visible to other users or players on the platform. It is the name that represents your identity on the platform and is used for communication and identification purposes.
How can I choose a creative and unique Roblox Display Name?
They can choose the best and unique Roblox Display Name with the help of the following steps:
Combine unique words, numbers, or symbols to create the best name.
Avoid using common names or phrases.
Consider your interests or favorite characters for inspiration.
Can I change my Roblox Display Name, and if so, how?
Yes, You can change Roblox display names with the help of the given steps:
First of all, go to your Roblox account settings and look for the option to edit your display name.
Check Roblox's official website for the most current instructions and fees, as policies may change.
How to Change Your Roblox Display Name?
Log in to your account. If you can't log in, follow the steps to reset your password.
Go to your account settings.
For the web browser version, look for the gear icon at the top-right corner of the site. If you're using the mobile app, find the three dots icon for "More."
Select "Account Info."
Click on the "Change Display Name" button (it looks like a pencil and paper).
Enter your new display name.
Hit the "Save" button.
When you refresh the page, your display name should be updated and different from your username.
What You Should Know About Roblox Display Name Changes?
Your display name and username will be visible to others on Roblox and in associated experiences.
You can only change your display name once every seven days.
Make sure your display name follows Roblox Community Rules and terms of use, or it might be changed back to your username.
Keep in mind that other players might also use the same display name.
Final Words
Roblox Display is continuously evolving. It is amazing to see how the user can maintain their position. It provides a leading platform for user-generated gaming experiences. Whether you're a developer, player, or simply interested in the gaming industry, Roblox can play an important role in your success and bright future.
Read | Dota 2 Heroes Names
Saba is a Public Administration graduate and a social media and gaming geek, belongs to a business background, and helps people to choose their business names. She loves to write on topics related to business tips, and suggestions about selecting a unique name and related niches.