Are you planning to launch a new venture in future? In that case, a business name must be registered. Business name is your brand identity which makes you stand out from all businesses in the market.
Choosing a business name is full of adventurous processes. Once you select your desired name, you start looking up for legit ways to register your business name.
Initially, you try to look for free name registration. But, unfortunately, it's not totally free, you have to pay filing fees to legally record your business name. Every country has their own prescribed fee structure.
But, there is one condition in which you can enjoy the perks of free registration of business name if you run your business under your official name.
Let's head towards how it works!
Importance of Registered a Business Name:
If you have a registered company, customers will trust you more since they know that your firm is legitimate and has the necessary paperwork, which will ultimately boost your credibility in the marketplace.
Moreover, all the activities performed under your company count as legal, authorized and valuable by making your identity unique. On the whole, your hard work pays off, if you have a legal company identity.
Brush up on how to register a business!
Related: Italian Business Name Ideas
How to Register a Business Name?
This question will definitely pop up in your mind about how you can register your brand name? In simple words, it depends on the nature of your venture. So, you have to identify the nature of your business. Furthermore, country in which you will operate your venture.
Let us lean into the wind!
#1 Pick A Name For Your Brand:
Foremost, the basic step is to search for the unique and simple, easy to remember name for your new venture. Moreover, you must check the names of other companies in your industry to opt a different and unique name as your identity. For this purpose, you need to test multiple names on the name generator sites like WiX, Business Name Generator, Looka, etc.
For instance, let's check how it works:


After generating name, follow these steps:


Once the brand name is chosen, you need to do proper paperwork to make it your legal identity.
#2 Identity Nature of Your Business:
The nature of any business comprises some categories that identify the model on which a company will perform its operations. Such categorization has an influence on your everyday activities, business model, rights and entitlements, and taxation payment methods. Mainly, there are four categories around which the businesses revolve: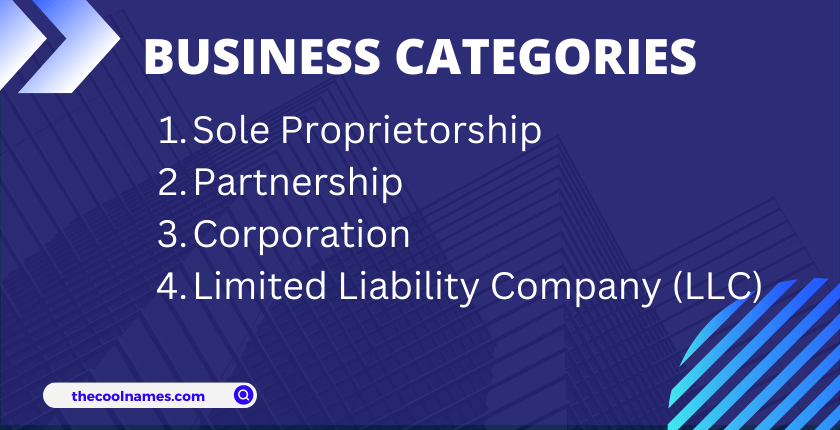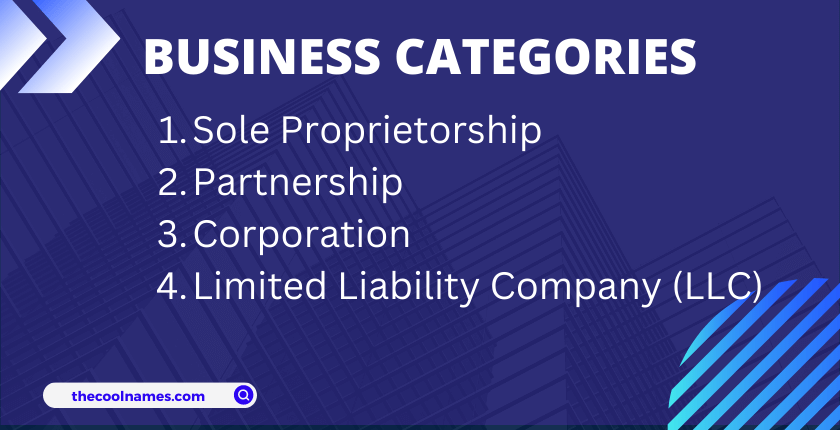 Here, we find out that how these business models differentiate from each other:
1. Sole Proprietorship:
Default business structure
Have only one owner
No distinct unofficial and official assets & liabilities
2. Partnership:
Having two or more owners
Equally divided business responsibilities
Can also set their own parameters
3. Corporation:
Independent, multiple shareholders
Appropriate for established businesses with employees
4. Limited Liability Company (LLC):
Blend of partnership and corporation
No private property at danger
Less regulations
In view of the foregoing business structures, no registration is required for sole proprietor and partnership, but must for corporations and limited liability companies.
#3 Time to Register Your Business Name:
Every country has their own requirements for registering a business. If you're living in a country where a permit is required to run a business then registration of business name is must for all business models.
Overall, for the last business models I.e. limited partnership, corporation or LLC, registering a business is compulsory. However, it varies from country to country that either you can register online or physically. Hence, the registration fee also applies which is different for all states.
Ending Notes:
Finally, it wouldn't be incorrect to say that registering a business name is a crucial part of ensuring your brand stands out. Overall, it gives you the benefit over rival businesses that might have identical characteristics. As we know that registered business names protect your company, give you more legal rights, people can trust you more, etc. Even though free registration of a business name is not available, it is a very simple procedure that must be undertaken. To ensure that it is all done legally, keep abreast of business regulations in the sector in which your company operates.
Related:
Saba is a Public Administration graduate and a social media and gaming geek, belongs to a business background, and helps people to choose their business names. She loves to write on topics related to business tips, and suggestions about selecting a unique name and related niches.