Do you have the energy, passion, and courage to start a new business? Are you looking for a great and impressive brand name for your business? You know that the name of your business is the first thing your clients will hear. It will leave an impact and evoke some thoughts and emotions in the listeners.
Brand Name as the First Impression
Your brand name is the first impression on your clients and will give the feeling of your business idea and niche. Choosing a name for your new business is challenging, but it is the most crucial step in setting up a new business.
With a complete guide and knowledge, you can finalize a cool brand name that will perfectly reflect your business idea.
In this article, we are going to explain the ways with which you can create your unique brand name. Along with it, we will also give some tips to make your brand name easy to memorize.
Related: Beauty Business Names
Tips to Create Brand Name for New Business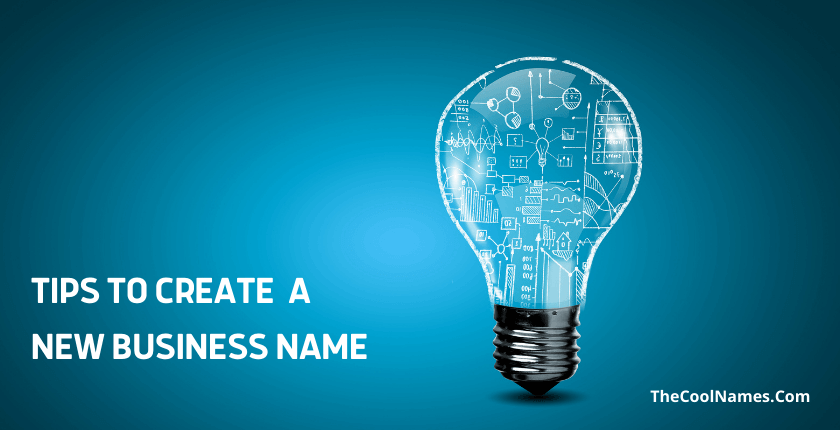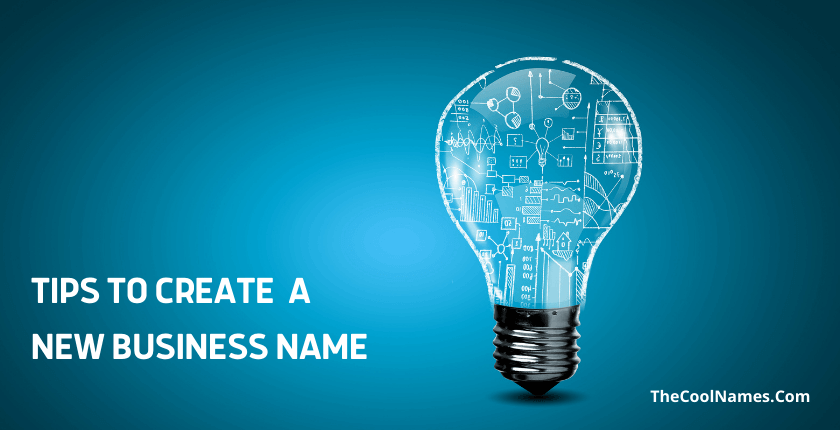 Let's look at the tips below to create a great and impressive business name.
Use Your Name
Only you came up with the business idea and are the creator of your own business. You are the only one who will try to run your business and make it successful. It is one reason you can think of giving your name to your brand. For example, Donald was a person who started the chain McDonald's, which is famous across the world now.
Let's move to the second tip.
Use of Acronyms
No matter if you do not want to use your full business name. You can use initials to name your brand. Using initials as a brand name is a common approach and easy to remember. United parcel service is the brand that used acronyms to create its name and is known as UPS.
Use of Symbols
It is the most common strategy for you to get inspiration from your work's symbols and business elements. A business symbol and a brand name typically communicate the business and give the idea about the business niche to your potential clients and visitors.
Combination of Words
Here is another creative way to create a brand name for your business. You can think of two or more words that relate to your business. Combine those words in some way and generate a different, new, and unique name for your brand.
Instagram is the name of an application made with the combination of two words; instant camera and telegram.
Partnership or Merger
You can have a partnership with other companies and merge your business idea with another company. You can mix your brand name or idea with the name of the Partner Company to create a new brand name.
Let's read the next tip.
Easy Spellings and Pronunciation
It is highly recommended that you keep your brand name easy and straightforward. Difficult names are not easy to pronounce, and mispronunciation can cause many issues for your brand.
Describe Your Brand Name Carefully
Think about the words or phrases that describe your business perfectly. Take a pen and a paper, write down all the words or phrases, think of the best options, and create your business name that perfectly describes the business idea and meaning.
For example, PayPal is the brand name that describes the business activities by its name.
Here is another essential tip.
Make a Shorter Brand name.
What do you think about the length of the brand name? Do you think a long brand name is considered a good one or a shorter brand name? Remember that a perfect name for your business should not be too long.
If you are thinking about several words or phrases as your brand name, think about the shorter version or abbreviation that does not change the brand name's meaning.
Another benefit of choosing a more concise name is that the shorter names are easy to remember. In contrast, the more extended characters are not memorable. KFC (Kentucky Fried Chicken) is an excellent example of a short abbreviated brand name.
Wrapping Up
Once you decide on a brand name, you can proceed further. Make sure the selected name is available and not taken by another business. It is vital as you would never want to have the same name as others. If your business name is unique, you will quickly differentiate yourself from others. You can also apply for a trademark with a different brand name.
Did you like this article? Do not forget to share with your friends and family. Cheers!
You may find useful:
Saba is a Public Administration graduate and a social media and gaming geek, belongs to a business background, and helps people to choose their business names. She loves to write on topics related to business tips, and suggestions about selecting a unique name and related niches.