Whenever we are told to look for the best or cool gamertags, a lot of questions pop up, right? For that, it is important to know a tad about the basics in this regard.
What is a gamertag?
It is particularly meant for the Xbox gamers who have to use alternative usernames. In other words, these are the codewords. The best however is "one-word gamertags". It tells a lot about the personality and nature of the Xbox gamer.
How to find unique gamertags?
The best way to find gamertags is through this article. The reason is, you can easily get ideas and options of cool, cute, badass, soft, amazing, and best gamertags. All you have to do is to go through the list of gamertags in each category. Here we have also some cool clan names for you that you can choose for yourself. It will suit you if you have a group of gamer friends, whether you're a gamer couple, a gamer boy or a gaming girl.
Can I create a unique gamertag?
Yes, you can. Get the inspiration and make a list of unique gamertags for yourself.
How to Create Unique Gamertags?
There are several ways to create a unique gamertag. Some of them are listed below.
#1: Personality & Nature
This is the most common way of creating a gamertag. Let's say someone is a pro gamer and remains cool or doesn't pay heed to controversies. He can go for something like "MontiMon" or "ChackersDa". These gamertags don't have meanings and are just by the way kind of gamertags. Likewise, a bit rude and badass person can opt for names like "hurricane" or "thunder".
#2: Beauty
Female gamers can easily use their best feature as a gamertag. How? Well, it is not that difficult. Think of the best beauty mark or feature. Then, twist it a bit. For example, cheeks can be "minty" or simply "cheeky".
#3: Real Nickname
Your real nick is the best way to take inspiration. Let's take an example. If your name is Monica or Racheal. Selecting something like "Mons" or "Ralph" can disguise your name. Yes, changing the gender from female to male or vice versa helps immensely.
Related: Cool names for games
Types of One Word Gamertag
As mentioned above, there are different types of gamertags. Some of them are categorized in the lists mentioned below.
Cool One Word Gamertags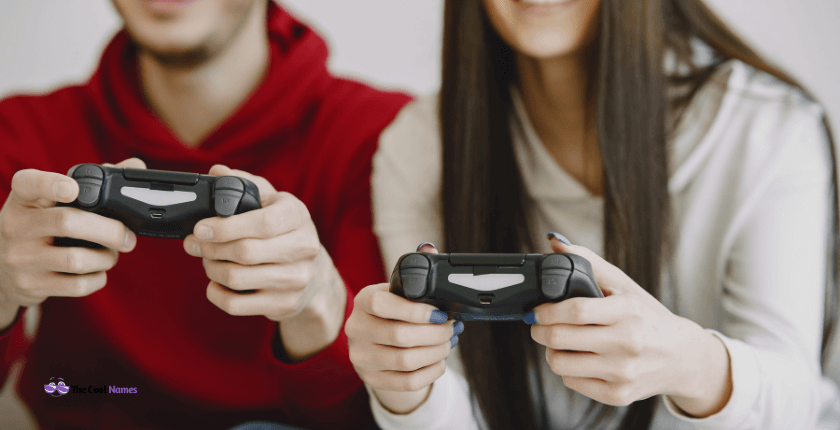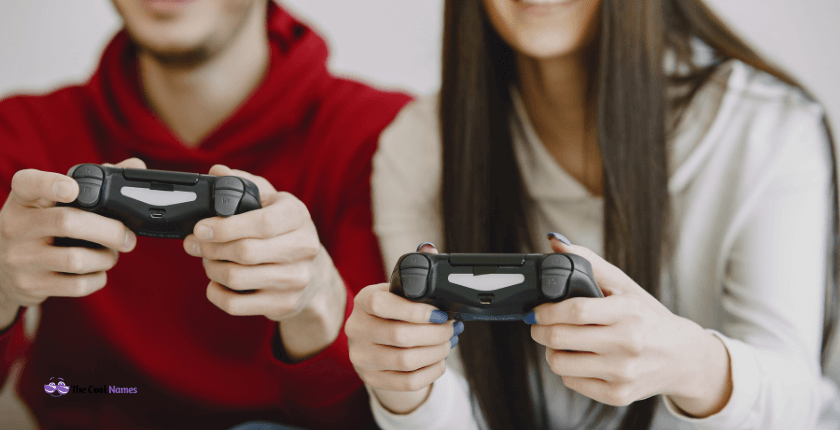 Are you a cool dude or a duetted who is looking for some cool one word gamer tags? If your answer is yes, we have you covered. There are many options mentioned below that can serve the need. Make use of any that you like.
Argus
Werewolf
Eeriemizzen
Fatherabbot
Ranger
Swerve
Thanksgiving
Toxiccharger
Cooliris
Coolwhip
Beers
Hotsprings
Frankengrin
K-9
Spy
Blackitten
Bloodeater
Snowcream
Snowhound
Willowdragon
Beardedangler
Treacle
Cherry
Maniacal
Versatile
Gasman
Gunhawk
Electricplayer
Electricsaturn
Scarypumpkin
Showmesunset
Redrhino
Redfisher
Ladykiller
Lazykiller
Halibut
Soda
Pepper
Newt
Newcycle
Noisefire
Broomspun
Bugblitz
Quaffle
Kedavra
Commandx
Commando
Phyllida
Crucio
Ideal
Local
Overrun
Redfeet
Elderpogue
Exoticalpha
Acidgosling
Airporthobo
Returns
Rooster
Kickstart
Lopelope
Birthday
Rainbow
Gillyweed
Robes
Breadmaker
Chasmface
Curd
Saveloy
Horntail
Rubeus
Sweettalker
Tanstallion
Beginner
Trackball
Flakes
Gadget
Cupiddust
Daffygirl
Tulipcake
Twixbond
Large
Imported
Arseniccoo
Beetleking
Yeast
Vegetables
Rudesniper
Scarestone
Swiftspeed
Thirdmoon
Spike
Bitmap
Abalone
Truffle
Burritos
Alfalfa
Turnipking
Ucantbeatit
Smoked
Related: Sniper Nicknames
Cute One Word Gamertag for Boys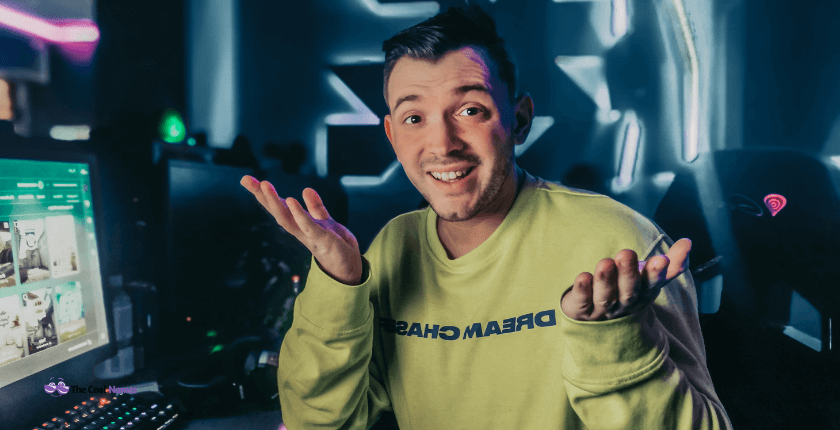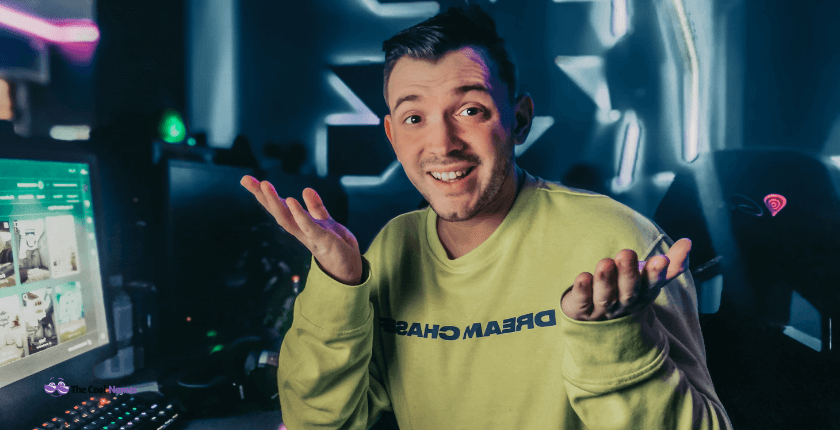 Do you want to have ideas for cute one word gamertags? Did I just hear a "yes" from you?! Well, here are some cute gamertags that will make you feel super cute from the inside. But wait! Don't forget to mention the chosen gamertag in the comments.
Kidney
Lexusgtzz
Liferobber
Smartiequest
Snowpharaoh
Thrasher
Windygod
Congowire
Crashtest
Godofwar
69pixels
Terrormaster
Thunderstroke
Daisycraft
Darkhorse
Parsley
Pies
Slowtrot
Snoopwoot
Jobless
Lovable
Pinkhopper
Pinkpanther
Resonant
Nautical
Peach
Factory
Mailbox
Smiley
Nighttrain
Nutmegriot
Desperado
Discomate
Freak
Glyph
Busstop
Tophat
Playstaylive
Agenthercules
Koidiva
Lunastar
Seeker
Scabbers
Ferry
Papaya
Spelltansy
Starsword
Faithful
Outrageous
Freezing
Aged
Madjack
Manmaker
Toe
Cujo
Flameout
Flyguardx
Skyherald
Snakeeyes
Ossified
Picayune
Lordnikon
Lordtheus
Pistolhydro
Poppycoffee
Bootlegtaximan
Darlingpeacock
Nonstop
Unruly
Norbert
Firebolt
Voldemort
Marge
Cheeseburger
Lamb
Alleyfrog
Babybrown
Bonzai
Bowler
Swiftfox
Twitmeet
Goateeshield
Marigoldloot
Avaricious
Downright
Mince
Sweets
Educated
Complete
Naturalmess
Nightmagnet
Dancingmadman
Darksideorbit
Nacho
Pluto
Candy
Shallots
Rooster
Rofl
Whirlwind
Elite
Jackcassidy
Jellycamber
Greekrifle
Greenghost
Lucius
Secrets
Mummary
Nemesisx
Viciousstreet
Clankurratchet
Sneaky
Palatable
Smashbuster
Smashdtrash
Sandbox
Shooter
Manimal
Marbles
Negligible
Abrupt
Reedlady
Riffraff
Marshalking
Marshmallow
Showmeurguts
Silverstone
Sparkler
Imp
Revengeofomega
Saintla-Z-Boy
Chuckles
Cocktail
Soon
Vulcan
Discothunder
Driftdetector
Moonsolitaire
Nightmareking
Littletickle
Madirishman
Capitalf
Chewchew
Fenderboyzz
Feralmayhem
Snakeeye
Spitfire
Rusk
Watercress
Sirshove
Skybully
Unaffected
Macabre
Angel
Blitz
Phoenixtetra
Pixiesoldier
Station
Dividers
Gryffindor
Binns
Angel
Couplekiss
Sofaking
Solokill
Psychothinker
Radioactiveman
Cauliflower
Greens
Troubadour
Twinblaze
Waylaydave
Whitesnare
Boomblaster
Crisscross
Kitchen
Lfaking
Mystic
Nessie
Ionichound
Kingfisher
Toffee
Lemongrass
Tectonic
Thedude
Liquiddeath
Littlecobra
Metro
Paperclips
Backbett
Badbunny
Papasmurf
Pearlgirl
Jigkraken
K-Tinman
Alphareturns
Bitsentinel
Wholesome
Wolverine
Bugger
Cabbie
Admiraltot
Angelscreed
Ps3fanboy4life
Atomicblastoid
Snowwhiteluvr
Subzerotaffy
Fenneldove
Firefeline
Danimaldaze
Deserthaze
Fifthharmony
Gravedigger
Sos
Blowfish
Kitparty
Knuckles
Gripping
Cooked
Coconut
Cornetto
Peppermint
Prometheus
Lordpistachio
Maxicanchoncho
Raidbucker
Roarsweetie
Fixed
Supreme
CobLt
Dangle
Roadblock
Screwtape
Rubbery
Unsure
Oldmanwinter
Soft One Word Gamertags Ideas and Suggestions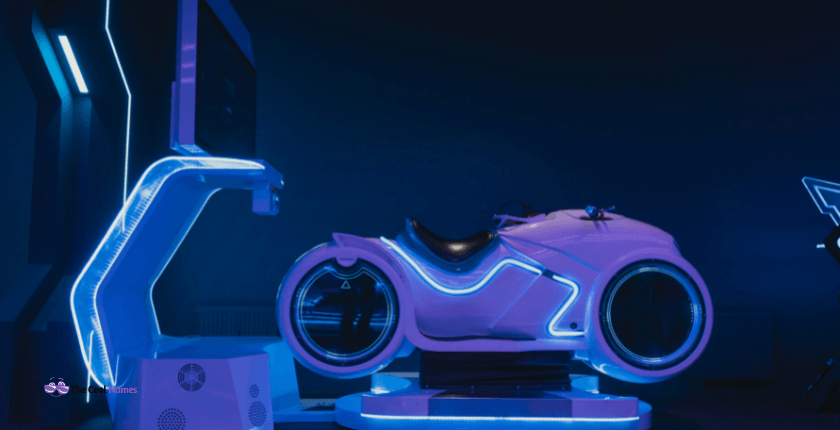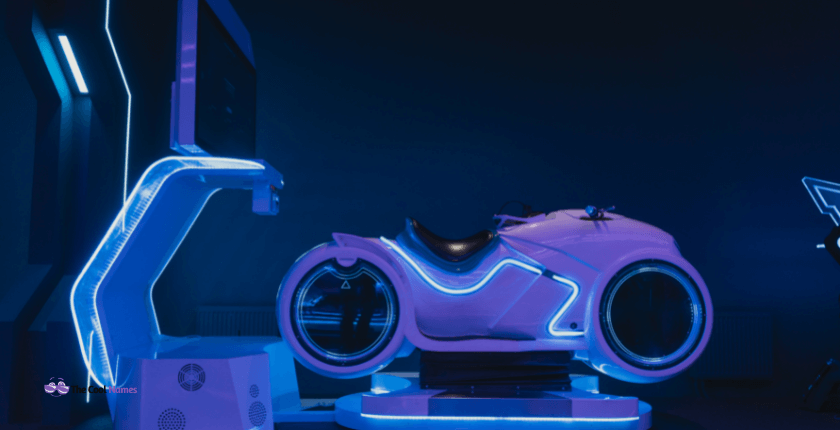 If you are a mellow and soft-natured person. Going for the soft one word gamertags will do complete justice. Try these gamertags below and own one for the current need.
Pinballwizard
Polyjuice
Malkins
Firebymisfire
Flyingdoodle
Mostafa
Hedwig
Diagon
Flitwick
Dayhawk
Donstab
Squatch
Sunvolt
Oldregret
Onionking
Guillotine
Hyperkong
Lightlion
Lightinout
Trickbaron
Trixiephany
Moneybag
Alembic
Houston
Indiana
Church
Couch
Killahgoose
Knightlight
Jesterzilla
Killswitch
Dolls
Fuelpump
Prongs
Griphook
Lunartreat
Marriedman
Mysteryends
Necromancer
Flabby
These
Eyeshooter
Ghostrider
Privet
Alley
Monkeysmash
Mudpieman
Meetwit
Mustang
Postbox
Monorail
Celticcharger
Crashoverride
Poptartak47
Renomonarch
Scorpion
Womens
Celestina
Draconis
Jelly
Kumquats
Venuslion
Voluntary
Scaryninja
Sealsnake
Joker'sgrin
Junkyarddog
Keyboard
Mosque
Romanceguppy
Shadowbishop
Speedwell
Sugarman
Mindbuggle
Monkeyking
Fabulous
Distraught
Dahliabumble
Diamondgamer
Landfillmax
Lavanibbler
Omegasub
Pinkfloyd
Seedling
Mens
Speedbreaker
Spunkycomet
Easysweep
Emberrope
Thechinawall
Thehappyjock
Dredd
Flint
Randotank
Redcombat
Govskull
Hightower
Blister
Esquire
Auror
Ollivander
Oakshaft
Wormtail
Dozkiller
Dropstone
Fastdraw
Firefish
Globalmeltdown
Greenscavenger
Brilliant
Inspiring
Twitch
Related: Cool Assassin Names
Badass One Word Gamertags for Girls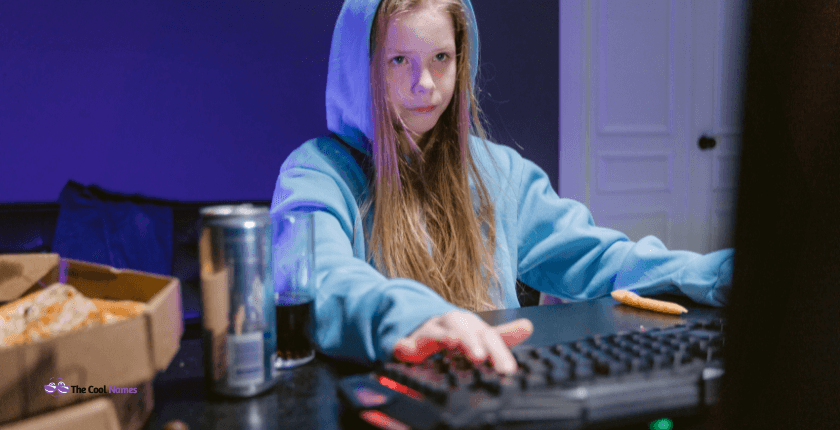 Don't tell me you are scared of using badass gamertag as a female. Even if you are, let us tell some unique gamertags that will simply uplift your persona on Xbox. Wait, did you say you are a badass male gamer? Okay, we have something for you too.
Pip
Withers
Maunders
Tim
Wititterly
Harthouse
Rouncewell
Crewler
Sliderskew
Danton
Maylie
Spiker
Bitherstone
Hannibal
Uriah
Endell
Dawkins
ChillPill
Lewsome
Startop
Rokesmith
Harmon
Mallowford
Mercury
Dingleby
Mithers
Gregsbury
Smike
Clickett
Puffer
Giggles
Williams
Tuggs
Kidgerbury
Tobias
CarGirl
Noggs
Podsnap
Fledgeby
Fluggers
Timkins
Cheeryble
Nathaniel
Flamwell
Carton
Williamson
Mixwell
Ruddle
Miff
Thigsberry
Competitive Gamertags Ideas for Pro Gamers
The best and competitive gamertags are indeed the generic ways to choose a one word username. We have some of the unique best one word gamertags below. Check them out and select one for playing games on Xbox.
Vortex
Fawkes
Venomous
Billowy
Lucky
Midas
Muleskinner
Naturalgold
Scrapper
Tacklebox
Scrapple
Takeaway
Jester
Pepperlegs
Jigsaw
Toydogwatch
Mightyfellow
Trashmaster
Monstermania
Fiendoblivion
Generalfinish
Shadowchaser
Skullcrusher
Peppercorn
Chowder
Phoenixheat
Chipqueen
Choconutsx
Suey
Pretzel
Roe
Bolognase
Twigger
Remus
Unclepsycho
Wolftribune
Gullyway
Keystone
Fries
Triumph
Swampmasher
Trashsling
Buckshot
Bugfire
Snape
Cruciatus
Squiggly
Loving
Madrobin
Mintness
Polarbee
Racylion
Paradise
Redmouth
Bettycricket
Boombeachluvr
Heroofblackday
Houstonrocket
Fabulous
Fastlane
Hyper
Judge
Pogue
Screw
Rockyhighway
Rollerturtle
Pwnystation
Godessofwar
Discopotato
Earlofarms
Muggle
Bertie
Washer
Wheels
Dexter
Digger
Dropkick
Duckduck
Venusqueen
Codofwar
Trip
Alpha
Gilderoy
Bathilda
Hermione
Leviosa
Madrascal
Metalstar
Mushrooms
Porridge
Amazing One Word Gamertag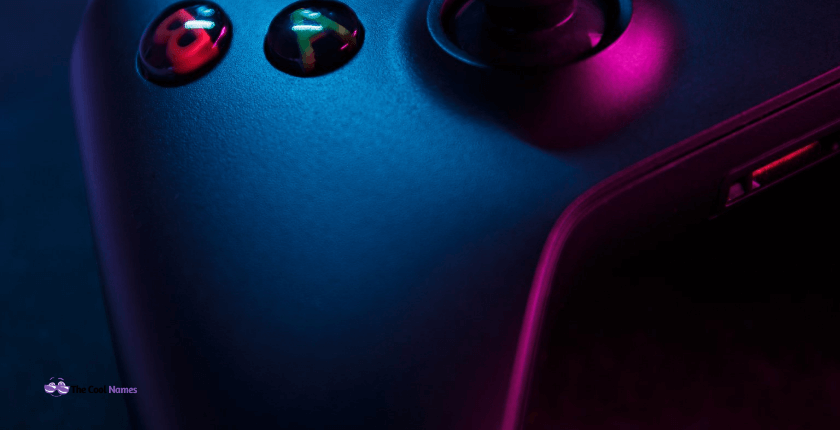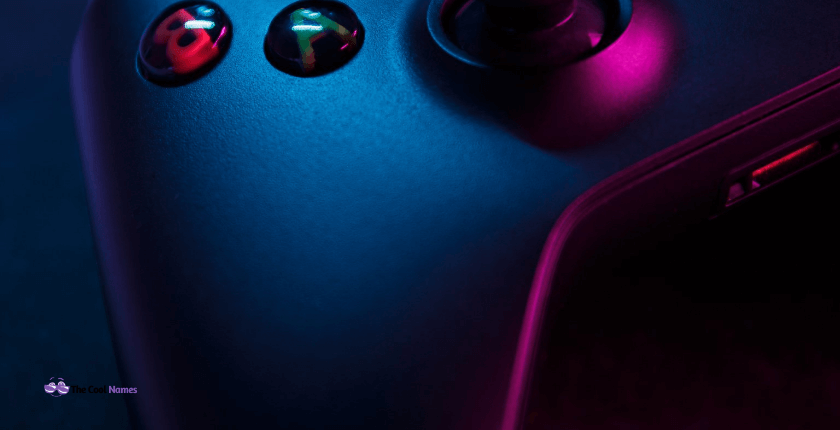 Last but not least, we have amazing one word gamertags just for you. Yes, I am talking to YOU!! Why don't you make everything easy for yourself by selecting one of the most amazing gamertag from the list below?
Lespank
Madkid
Urn
Bowie
Cosmo
Devilblade
Devilchick
Toolmaker
Toughnut
Mercuryreborn
Midnightrider
Hogbutcher
Hollysparta
Caper
Cookies
Menorah
Rowboat
Osprey
Pusher
Crazyeights
Crossthread
Driftmaniac
Elactixnova
Spiderfuji
Stationwmd
Flapjack
Kale
Liquidscience
Littlegeneral
Crass
Witty
Widowcurio
Kefir
Bananas
Winky
Poodle
Sniperinstinct
Suicidejockey
Tomatoe
Rissoles
Clubnola
Cobrabite
Candybutcher
Cerealkiller
Shamrock
Diamonds
Mental
Murmur
Fistwizard
Winterbite
You may also like these articles: