Last Updated on: 24th October 2023, 08:57 pm
Facebook is a big player in the world of networking, with over 2 billion monthly active members. Businesses wishing to market on Facebook in the twenty-first century have one primary weapon at their disposal: a Facebook page.
But, giving a unique name o your Facebook page is a complex process. Most of the pages look alike, containing the same set of words. You need to think wisely about creating a unique name for your Facebook page. Here in this article, we have shared inspiring and cool Facebook page names and ideas that you would love.
Read | Website Name Ideas
Tips for Choosing a Facebook Page Name
Before exploring the tips, let's define what a Facebook page name or title indicates.
When people arrive on your page, what do you think they notice the first? Headline!
Therefore, it is essential to choose Facebook page names wisely.
Now, without further delay, let's jump onto the tips:
Pick the name for your Facebook page that sounds good for later years
Facebook is not the right platform to show off your creativity. So don't add any cleverness to the page name. Keep it simple and short
Make sure your Facebook page title looks well in an ad, even if you never plan to advertise on Facebook
Use the actual name of your company as the name of your Facebook Page
Once you have decided on a name, stick to it. Quick changes can confuse the customers
A more successful business name should represent to customers the nature of your company. Make efforts to name your Facebook page in a way that tells the business story
Tips for Creating Facebook Page Username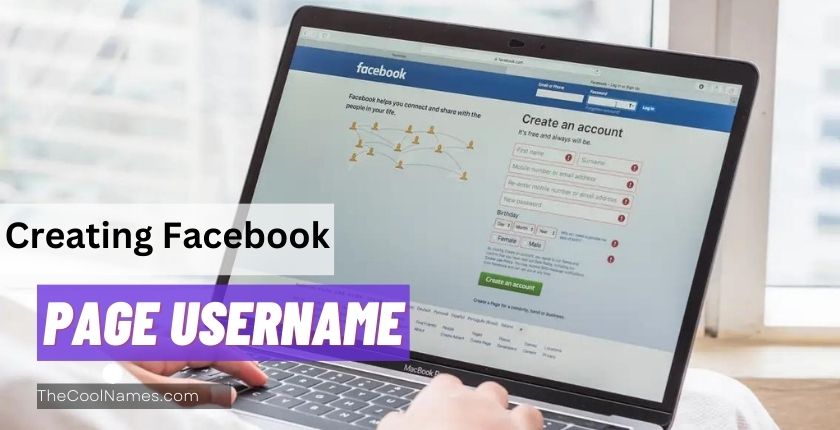 Facebook requests people set up their username for the Facebook page as part of a setup procedure.
Facebook only allows you to alter it once; it can be difficult to change it again and again. Therefore, be careful when creating your username.
You can follow below mentioned tricks when choosing a username for your Facebook page:
When picking a name for your Facebook Page, there should be no spaces or underscores
There should be no '.com' at the end of your name; this would cause a lot of confusion
The username can be 50 characters long, though shorter is preferred to avoid mistakes
Capital letters help in readability. So, try to use capital letters as much as you can.
Okay! Cool! Let's discuss about the types of fb pages and then know about Facebook pages categories.
Read | Redhead Nicknames
What are the Types of Facebook Pages and Why Do People Use Them?
There are 7 different types of facebook pages that users can create on Facebook to promote their businesses, share their interests, or connect with their followers:
Personal Profile Page:
The most basic type of page on Facebook is the one that every user creates when they register. It contains information about an individual, such as their name, profile picture, and bio.
Business Page:
Businesses, organizations, and public figures can create business pages on Facebook to build a loyal following by promoting their brand, products, or services.
Group Page:
Those who create group pages share content, participate in discussions and collaborate on projects with others who share similar interests.
Event Page:
Event pages promote upcoming events such as concerts, festivals, and conferences, allowing users to share details about the event, invite friends, and RSVP.
Fan Page:
On fan pages, fans support celebrities, public figures, and brands and share information about their favorite topics.
Non-Profit Page:
Charity and other non-profit organizations create non-profit pages to raise awareness and funds for their cause. These pages can share stories, photos, and videos to engage audiences and encourage donations.
Educational Page:
Educational pages provide information about the programs, courses, and events of schools, universities, and other educational institutions. As well as providing academic resources, these sites can help students and alumni connect.
What are the Names of Categories available for Facebook Page?
These are the main categories available for creating a Facebook Page:
Local Business or Place
Company, Organization, or Institution
Brand or Product
Artist, Band, or Public Figure
Entertainment
Cause or Community
Let's explore page name ideas for Facebook for these categories and pick the right name for the right business or type under these categories.
Local Business or Place Facebook page Names Ideas
Bar:
Tipsy Tavern
Cheers and Beers
Pour House
Thirsty Moose
Sipping Sparrow
Whiskey Barrel
Hoppy Hare
Barking Dog Bar
Boozy Bull
Cocktail Cave
Bank:
Safe Haven Bank
Prosperity Place
Money Tree Bank
Savings Spot
Financial Fortress
Secure Savings Bank
Money Management Co.
Bank of Trust
Capital Connection
Wealthy Way Bank
Food:
Flavor Factory
Culinary Connection
Savory Spot
Gourmet Garden
Delicious Deli
Tasty Table
Foodie Fix
Flavorful Feast
Mouth-Watering Market
Epicurean Emporium
Café:
Java Joint
Caffeine Corner
Coffee Culture Café
Bean Buzz
Brewed Awakening
Espresso Emporium
Perk Place
Cappuccino Café
Latte Lounge
Coffee Castle
Find some trending, catchy and unique coffee shop name ideas for a new startup.
Spas:
Relaxation Room
Serenity Spa
Tranquil Retreat
Wellness Way
Zen Zone
Mindful Massage
Calming Cove
Rejuvenation Station
Soothing Spa
Blissful Bath
Hotel:
Luxe Lodge
Serene Stay
Comfort Castle
Elegant Escape
Cozy Cove
Retreat Resort
Tranquil Terrace
Paradise Palace
Tranquility Hotel
Dream Destination
School:
Knowledge Keepers
Learning Lane
Intellectual Institute
Wisdom Way
Bright Beginnings School
Academic Avenue
Genius Gateway
Mindful Minds School
Insightful Institution
Brainy School
Retail:
Shopping Spot
Fashionable Finds
Trendy Trinkets
Chic Collection
Boutique Bazaar
Vintage Vibe
Dapper Duds
Fashion Fix
On-Trend Outlet
Stylish Store
Grocery:
Fresh Finds Market
Healthy Harvest
Natural Nook
Local Larder
Farm to Table Grocery
Organic Oasis
Market Maven
Produce Palace
Grocery Guru
Gourmet Goods Store
Shopping:
Bargain Boutique
Discount Den
Shopping Shack
Savings Spot
Fashion Finds Store
Trendy Treasure Trove
Chic Choices
Style Savvy Shop
Fashion Frenzy
Best Buy Bazaar
Book Store:
Bookworm Boutique
Literary Lounge
Novel Nook
Bookshelf
Page Crooks
Book N Books
Worthy Store
Ultimate Book Store
Reading Bank
Restaurant:
Here you can find the detailed article on restaurant names ideas for every type and every size of restaurant.
Culinary Connection
Tasty Table
Flavor Factory
Delicious Deli
Savory Spot
Gourmet Garden
Foodie Fix
Flavorful Feast
Mouth-Watering Market
Epicurean Emporium
Rustic Kitchen
Gastronomy Grill
Artisanal Eatery
Farm-to-Table Cafe
Spice Spot
Comfort Cuisine Co.
Fusion Foodie
Coastal Kitchen
Smokin' BBQ
Vegan Vault
Attractions:
Thrill Seeker's Haven
Wonder World
Adventure Alley
Amusement Abode
Entertainment Escape
Nature Nook
Wild Wonders
Fun Factory
Cultural Connection
Historic Hideaway
Artistic Adventure
Iconic Impressions
Natural Nirvana
Urban Oasis
Coastal Charm
Mountain Magic
Island Idyll
Seaside Serenity
Sensational Sights
Sensory Sanctuary
Real Estate:
Dream Dwelling
Home Hunter's Hub
Property Pros
House Haven
Real Estate Resource
Perfect Property Co.
Realty Renegade
Homeowner's Haven
Home Sweet Home Co.
Home Base
Castle Connection
Luxury Listings
Coastal Cottages
Mountain Majesty
Cityscape Collection
Urban Utopia
Suburban Serenity
Country Charm
Seaside Sanctuary
Countryside Collection
Things To Do:
Adventure Awaits
Fun Finder's Guide
Activity Abode
Event Emporium
Entertainment Escape
Cultural Connection
Historic Hideaway
Artistic Adventure
Iconic Impressions
Natural Nirvana
Urban Oasis
Coastal Charm
Mountain Magic
Island Idyll
Seaside Serenity
Sensational Sights
Sensory Sanctuary
Active Avenue
Leisure Lounge
Weekend Warrior's Way
Outdoor Gear:
Adventure Attic
Gear Garage
Outdoor Oasis
Nature Nook
Wild Wonders
Fun Factory
Active Avenue
Leisure Lounge
Weekend Warrior's Way
Trailblazing Trek
Mountain Mania
Water World
Coastal Connection
Sporting Style
Campsite Collection
Hiking Haven
Biking Bonanza
Fishing Fanatic
Climbing Connection
Skiing Spot
Concert Venue:
Music Mania
Concert Connection
Performance Palace
Sound Stage
Melody Mansion
The Smart Spot
Top House
Peaceful Spot
Friend's Hive
Local Business:
Local Connection
Neighborhood Nook
Community Corner
Hometown Hub
Main Street Market
Village Venue
Local Legend
Homegrown Haven
Locally Owned
Small Business Society
Mom and Pop Shop
Neighborhood Emporium
Local Lifestyle
Home Team
Community Curation
Local Listings
Town Treasures
Local Love
Homegrown Heroes
Local Loyalty
Sporting Goods:
Sporting Style
Active Avenue
Fitness Fanatic
Athletic Attic
Outdoor Oasis
Trailblazing Trek
Mountain Mania
Water World
Coastal Connection
Sports Zone
Workout Warehouse
Fitness Finds
Sports Stars
Sporting Society
Sports Spot
Exercise Emporium
Sporting Scene
Workout World
Athletic Arena
Exercise Essentials
Museum:
Artifacts Abode
Exhibit Emporium
Gallery Gathering
Museum Mosaic
Historic Hideaway
Cultural Connection
Artistic Adventure
Iconic Impressions
Museum of Memories
Exhibit Enclave
Historical Halls
Artistry Avenue
Museum Magic
Artisan's Attic
Gallery of Greatness
Artifact Archive
Culture Collection
Museum of Masterpieces
Timeless Treasures
Artistic Ambience
Art Gallery:
Artistic Attic
Gallery Gathering
Artistry Avenue
Artisan's Attic
Exhibit Emporium
Cultural Connection
Artistic Adventure
Iconic Impressions
Artful Abode
Gallery of Greatness
Artistic Ambience
Artistic Oasis
Art Gallery Co.
Artistic Atmosphere
Artistic Assemblage
Artistic Alliance
Artistic Association
Artistic Street
Artistic House
Artistic Assembly Collective
Read | Beauty Business Names
Beauty:
Beauty Boutique
Glamour Qeen
Beauty Bliss
Beauty English Rse
Picture Buzz
Beauty Brigade
Goddess Corner
Seductress Barn
Beauty Bazaar
Beauty Boost
Venus Brigade
BeautyEnchantress
Beauty Essentials
Beauty Bloom
Beauty Basics
The AestheticNess
Beauty Brigade Collective
Fmme Ftale Martio
Brigade Boutique
Beauty Brigade Emporia
Bille Bania
Cross Vision
Read | Lash Business Name Ideas
Personal Care:
Personal Pampering
Self-Care Sanctuary
Wellness World
Personal Perks
Spa Society
Beauty Bliss
Pampering Palace
Best and Beast
We Serve
Smart Stop
Hive of Professionals
Pro Peeps
Smart Folks
Unique Facebook Page Names List for Clothing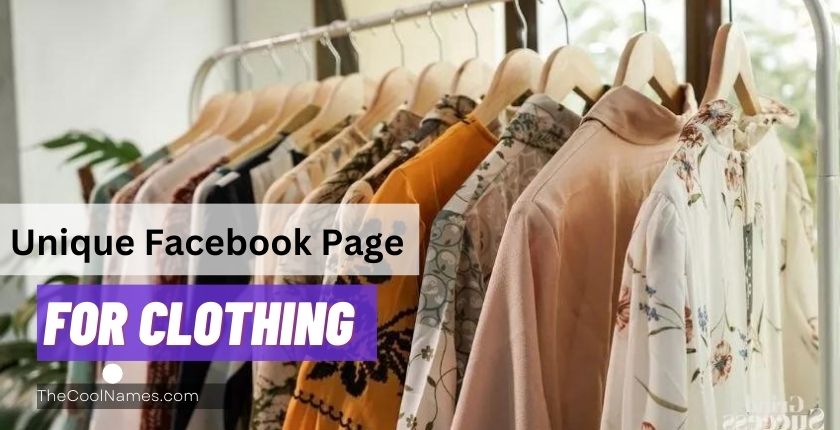 Choosing the right Facebook page name is difficult to attract customers and generate a strong first impression.
There is a world of inspiration out there, but here we will aid you to get the creative juices with the list of distinctive and stylish Facebook page names for your clothing brand.
Elevated Kit
Sustain Outfits
Smart Choice Attire
Grove Wear
Reliable Gear
Cowboy Duds
RedDragon
Hardhat
Intuition Rig
Fetch Up
Places Togs
Origin Threads
Vault Habit
International Matrix
Metal Ping
Self Finery
Catchy Real Estate Facebook Page Name Ideas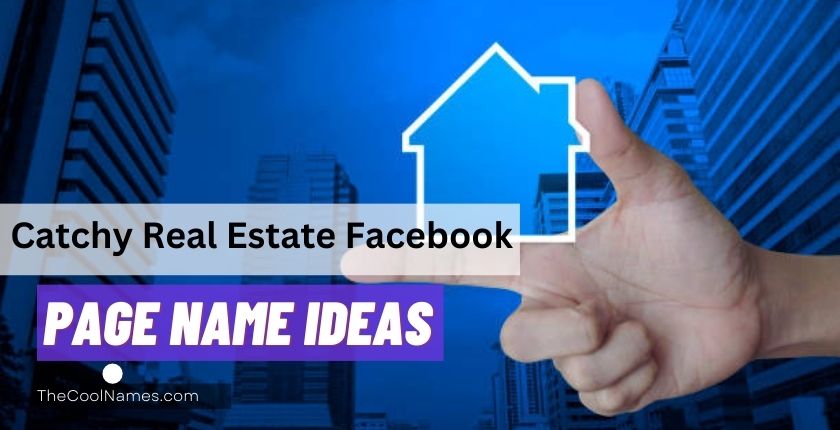 Good day, real estate agents! You need a fantastic Facebook page name to better sell your real estate business and get found easily in search results. Here is a list of catchy, original, and cool Facebook page names for realtors.
We all know that real estate's favorite words are – Location, Location, & Location. The below list of catchy real estate Facebook page names is made keeping in mind this psyche of realtors.
Multi Standard
SmallWorld
Mustang Excutive
Excelsior Rule
Harvest Seeker
Begin Mindful
Bird Crafts
Chameleon
Mission Marble
IronHorse
Finesses Towers
Stage Architecture
Reinvent Find
High Luxurious
Brilliant Raiment
Best Pampered Chef Facebook Page Names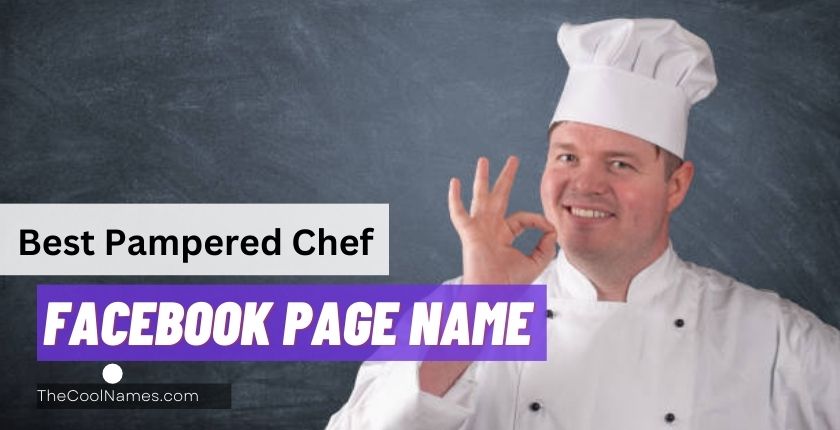 You will go through numerous stages while starting a chef business, and one of them is naming your chef business and making its social media presence effective. Here, we have compiled a list of cool and attractive pampered chef Facebook page names that you would love.
The Great Spoon
Green Heart Foods
Cuisine Catering
Favorite Cakes
Handy Chef
A Tasty Home
Teatime Delicacies
Organic Chef Catering
Tasteful Table
Taste the Best
Spark Pampered Chef
Closet Cooking
The Chef's Touch
Sassy Chef
Graded Cuisine
Kneaded Chef
Better Taste
Villa Prep
Flavor Kitchen
The Happy Plate
Mister Chef's
Mastered Meals
The Cleaner Chef
The Cook on the Go
Dare to Taste
Happy Fingers
Cook'S Creations
Wishful Kitchen
Cooking King
Taste of Home
Lovely's Pasta
Journey Prep
Pampered Chefs
Aura Personal Chef
Attractive Scentsy Facebook Page Names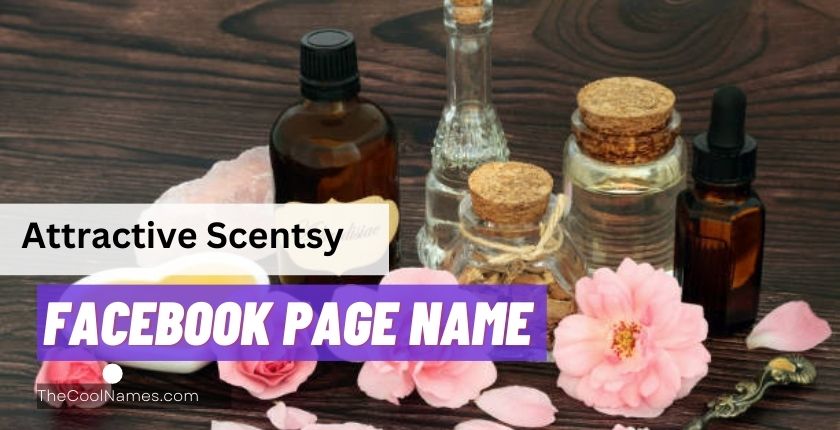 If you are looking for the best, fantastic, yet outstanding Facebook page names for your Scentsy business, then you're at the right place. Below is the list of unique Scentsy Facebook page names that can help attract more and more customers to your business.
Ink and Peat
Quick Wick
Sense The Smell
The Maple Party
Pro Scents
Rich Taste
Perfume Time
Scented Paris
Baskets Of Bliss
Agents Of Scents
Face Body Soul
Lighter Candle
Pocket Scents
Perfect Match
Avenger
Earthglo
Personal Scents
Fetor Freshness
Scent Nostalgia
Sugar Me Scents
Warm And Wickless
Decorlight Candle
Scent With Surety
Heaven's Blessing
The Sassy Scot
Illume Candles
Womanly Essence
Scented Sundays
Burberry
Starlight
Vision Candles
Candle Secrets
Candles And More
Make Mine Melted
Emporium Of Scents
Sweet Light Candle
Bottled Heaven
Scents For You
Essential Fragrance
The Scented Lounge
The Lavish Delight
The Autumn Passion
Candle Cabinets
Fireflair Candle
Essence Access
Welcomed Wicks
The Perfect Scent
Incredible Candle
Good Smells
Sour Freshness
Scented My Life
Scents Of Aroma
Aurora
Madewell
The Golden Aroma
Beautiful Candle
Iridescent
Hudson Grace
Fabulously Fragrant
Freezing Rain Aroma
Full Blossom Aroma
Scented Summer Fun
Ambrosia Fragrance
Le Pain Notre Dame
Spring Celebration
The Smell Of Bliss
Roses
Smelly
Lush Life
Night Life
Your Cute Candle
Express Yourself
Glass Wax
Jin Bling
A+ Aromas
Candelaria
Enchanting Essences
Scent Of New Mittens
Best Facebook Page Names For Beauty Products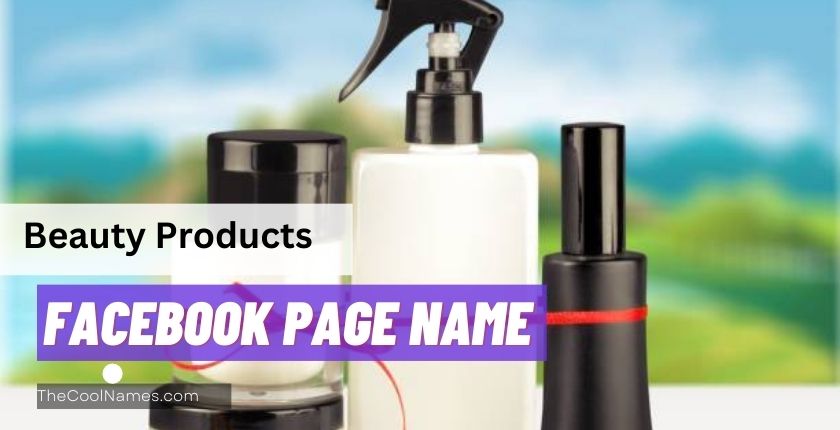 There are various Facebook page names generator and domain finder tools on the internet. These automatically generated names do not entertain or bring luxury to the readers.
You need to come up with something out of the ordinary and more interesting to see rapid growth in your beauty business. Here, we have shared with you the list of attractive Facebook Page names for beauty products. Cherry-pick your favorite one.
Rhino Head
Creek Momentum
Belle Over
Dominion Vision
Enchantress Make
Venus Intact
Goddess Sector
English rose
beauty Land
Vest queen
charmer Picture
Nifty Seductress
femme fatale
Realtime Look
Seashore Remedy
Cool Epicure Facebook Page Names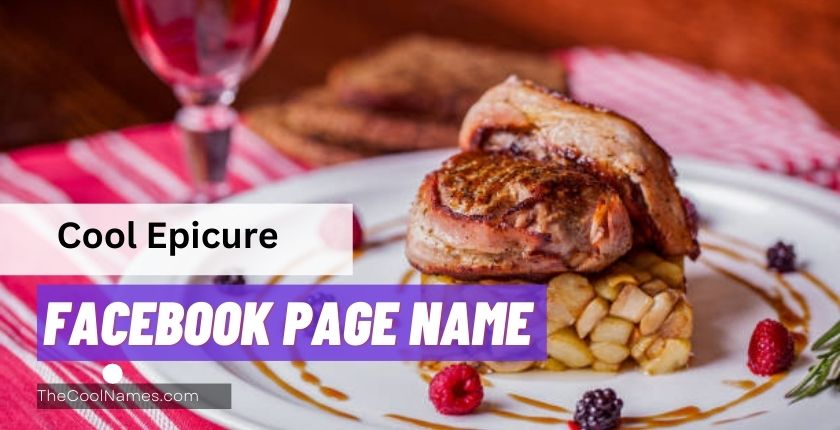 Are you looking for ideas for your next Epicure Facebook Page? Here are the numerous ideas to consider when you want to start your business to share recipes and ideas about Epicure products.
Epicureium
Epicurelaza
Epicureex
Epicureish
Sidekick Epicure
Silo Epicure
Arakura
Being Epicure
Epicureoryx
Epicurequipo
FlexPricing
FlexPricing
Adore Epicure
Arakura
Invader Epicure
Jet Epicure
Kingdom Epicure
Masterclass Epicure
Point Epicure
Push Epicure
Unit Epicure
Up Epicure
Skill Epicure
Splendor Epicure
Epicurelytical
Epicureopedia
OakandLeaf
OakandLeaf
Burn Epicure
Caster Epicure
Bliss Epicure
Blocks Epicure
Verified Epicure
Worth Epicure
Move Epicure
Nightly Epicure
Execute Epicure
Fever Epicure
Timber Epicure
Tingle Epicure
Deluxra
Deluxra
Gem Epicure
Growth Epicure
Bold Epicure
Bolt Epicure
Synergy Epicure
Tenacious Epicure
Develop Epicure
Epicurecog
Push Epicure
Quint Epicure
Reform Epicure
Riveting Epicure
Epicurex
Essence Epicure
Beautiful Color Street Facebook Page Names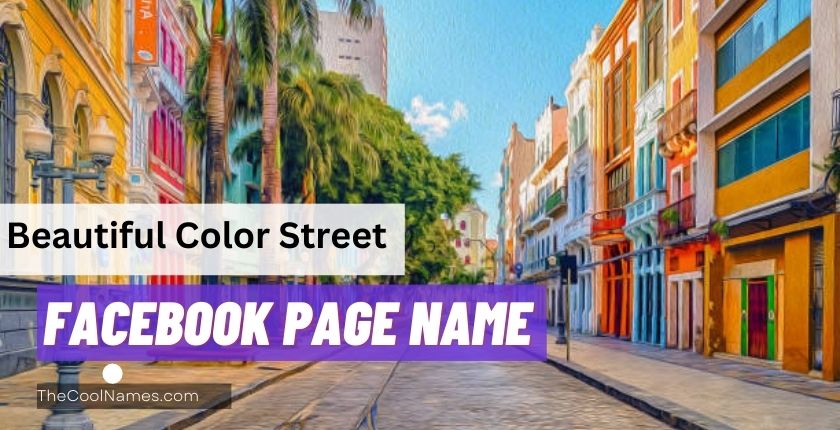 It can be challenging to come up with the perfect name for your Color Street Facebook group. You need to choose something that shows the pleasure and beauty of nail art and is appropriate for your business.
Here, we have provided you with the list of color street Facebook page names ideas to choose from.
Color Cafe
Color Chest
Color Born
Color Botany
Color Spotlight
Color Stunt
FlexPricing
FlexPricing
Street Foster
Street Galore
Color Sunset
Color Tenacious
Color Type
Color Valley
Street Whole
Street Zip
Street Jet
Street Lucky
Color Peachy
Color Peak
SportsGenic
Start Now
Color Begin
Color Bench
Arakura
Arakura
Color Ascend
Color Baker
Color Inside
Color Institute
Street Synth
Street Vapor
Color All-Out
Color Aplenty
Street Money
Street Mystic
Street Beguile
Street Blossom
Color Cultivate
Color Daring
Color Moss
Color Nexus
Street Indulge
Street Intercept
Deluxra
Street Redux
Street Sense
Color Evoke
Color Feed
Street Propel
Street Prospect
Street Pots
Street Princess
Street Enhanced
Street Erase
Street Evo
Street Expert
Street Vision
Street Well
Street Choice
Street Club
Color Cleanse
Color Connect
Color Quite
Color Rehbar
Color Buck
Color Cabal
Color Nirvana
Color Opacity
Street Nectar
Street Paws
Color Tenor
Color Thin
Street Flash
Street Fluid
Street Simple
Street Sketch
Color Plant
Color Pod
Street Box
Street Catalyst
Color Jockey
Color Mass
Color Prajna
Color Proof
Color Rings
Color Scribe
Street Sonic
Street Spark
Color Song
Color Space
OakandLeaf
OakandLeaf
Street Genius
Street Go
Street Sensor
Street Shotgun
Color Pinnacle
Color Place
Street Coach
Street Enchant
Street Air
Street Ajax
Color Sensation
Color Soham
Facebook Page Names for Entertainment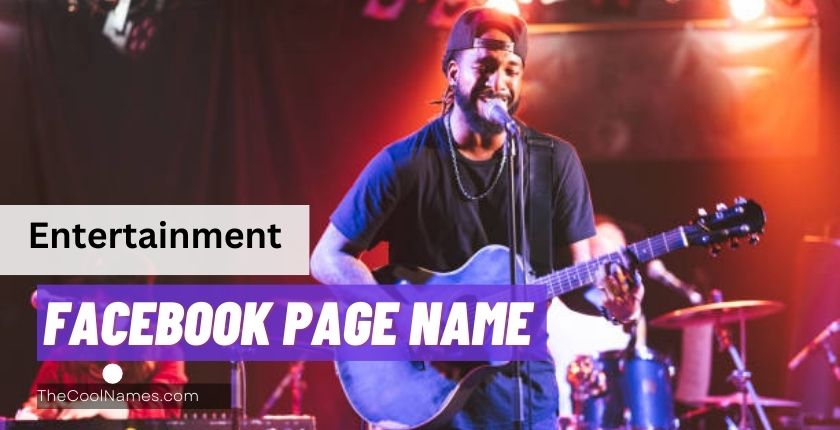 Society making posts
Sarcasticism
Cinematic
The Ff Family
Meanwhile in the World
Spitting fun
Basic Entertainment
Wholesome Posting
Postophile
Wonderful Posting Area
Ultimate Kewlposting
Wannabe Funny
Funny Dairies
Mood
Memeposting
Facebook Page Name for Travel Agency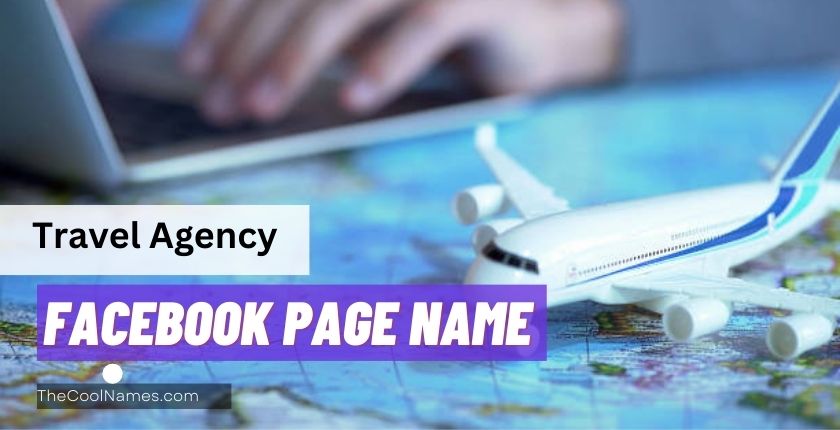 Elevation Trip
Vesta Perennial
Rumble Key
Shire Reward
Dodge Exotic
Ventura Travelers
Alpine TouchPoint
WorldClass Travel
Wiki travels
Hiking Web
Hero Fathom
Color Pitch
Fiesta Hacks
Citizens Expedition
Outer Journey
FB Page Name Ideas for Small Business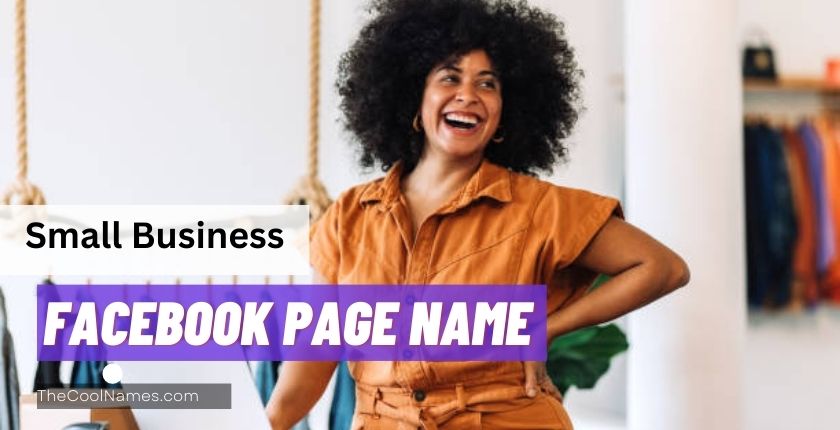 Outside Garb
Mason Lance
Lucent Vision
Provision Pixel
Innovative Peer
Responsible Derive
Patriotic House
Manager Costume
Morningstar
AllSeasons
Second Chance Shop
Indy Source
Honey Store
Triange Bucks
Watershed Class
Facebook Page Name for Affiliate Marketing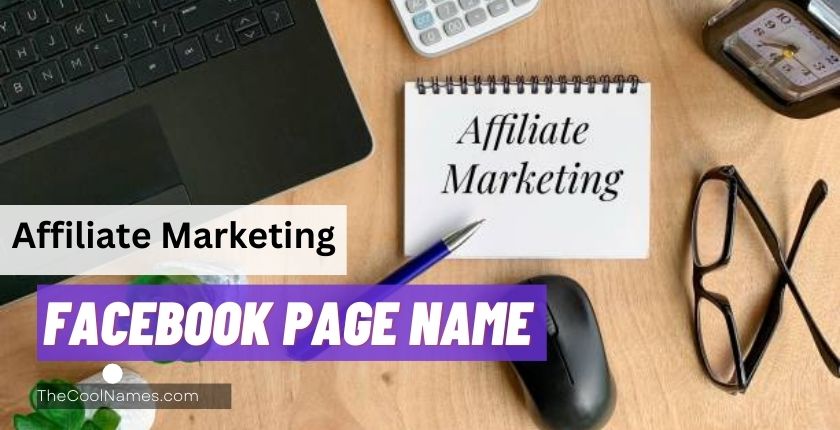 Turnaround Feeds
Onsite Line
Top Gallant
True Esprit
Cart City
Multi Blush
Voice Pro
Daystar Rabbit
Domestic Observer
Pantheon Marketing
Inter Inform
Shoreline Legacy
Punch System
Fan Council
Maxim Load
Facebook Page Names for Realtors
Aster Pointer
Cap Fuller
Bayview Trade
Truth Saller
Boost Wholesaler
HighFive Warrior
Bio Zen Stats
Zephyr Doc
Remote Buddy
Golden tyre
Broadway Visions
BlueMountain Mob
Futura Guider
Harmony Crossover
Natural Oversea
Facebook Page Name for Mobile Shop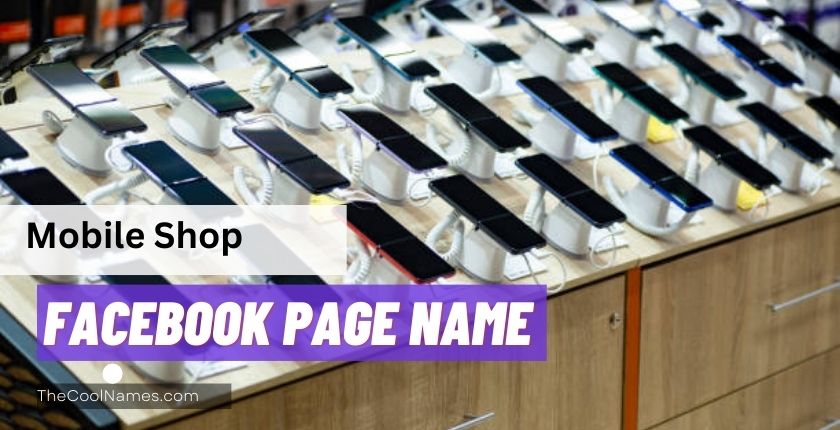 Delphi Sell
Spectra Mobile shop
Acclaim Gallery
Mobile Shops Profile
Equinox Support
Mobile Shops Gallery
XFactor Surge
Online Mobile Shops
Mobile Shops Gram
Ventura Dollar
Mobile Shops Preferred
Radius Agent
Titans Phone Market
Safeway Mobile Shops
Mobile Shops Bright
Facebook Page Name for Ecommerce Store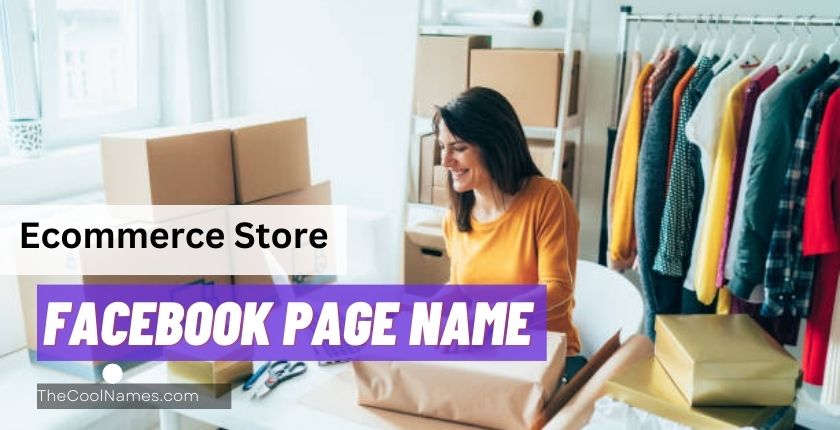 Reinvent Pick
Paradox
Headway Noble
Chef Piper
Fast Side
Smart Box
Black Crane
Mobile Leaf
Powerhouse
Cup Me
Ancient Discount
FastLane Viewer
Quanta Standard
RedRock Shop
Pick Anytime
Facebook Page Name for Financial Advisor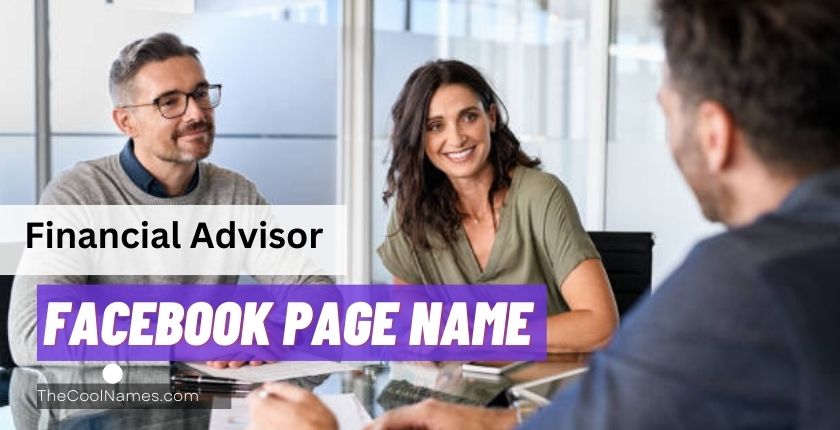 Cerebral Planer
Graphics Blade
Hammock Geek
Contour Starter
Albion Crest
Headline Lion
Sharp Turtle
Orchid Tailor
Backbone
Deep Gradient
Public head
Logical Quider
Shop Chimp
Popular Monsoon
Leashed Ahead
Facebook Page Name for Real Estate Agent
Mainstream Inspire
Global Neat
Basic Stamper
Charge Spice
Eminent Models
Mainstream Stellar
OpenMind Meteor
Silverback Rock
Millennium Boy
Bedrock buddy
Optimized Helper
TopTier Exotic
Axial Tek
Wizard Thread
Gemstone teacher
Facebook Page Name for Insurance Agent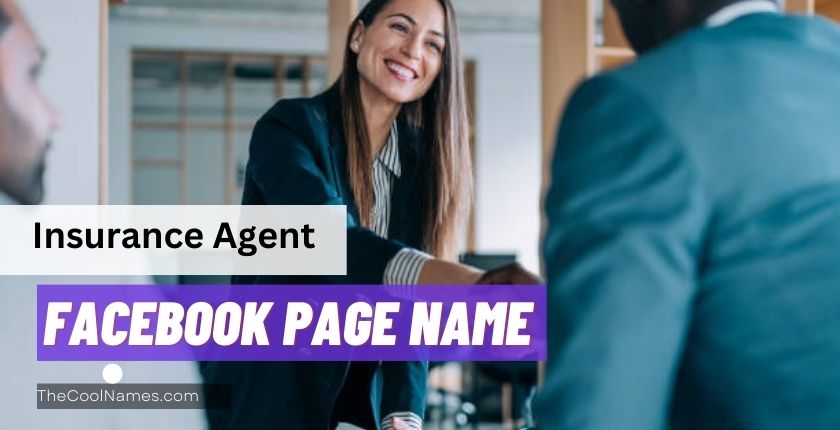 AllStar Agent
BlackOps
Ensurance Agent Spirit
Omni Reserve
Intuitive Box
Qualified Monarch
Emergent Kudos
BigApple Node
Pristine Coast
Money Net
Social Sierra
Agent Caster
Surefire Score
Montage Saver
Mystical Energy
Facebook Page Name for Poetry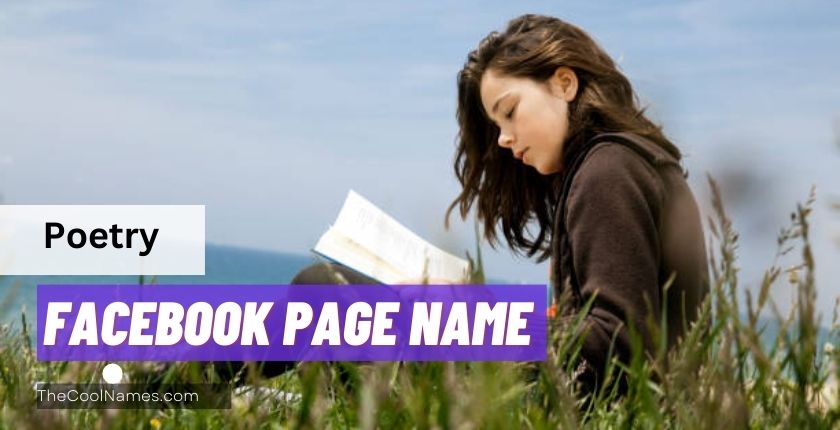 Fly Label
Rethink Online
Touchdown
Voice Aim
OffGrid
Region Fleet
Women Dome
Black Vincent
Begin Red
Flower Life
Pure Words
Odyssey Flim
Urban Butterfly
Revelation Top
Mantra Tales
Summing Up
Using the Facebook platform to grow and extend your business requires careful creative strategy and continuous execution.
A good name can help you build a solid reputation, and branding can help you generate leads that lead to sales.
You can utilize some SEO and digital marketing tactics to improve your page naturally or through paid advertising.
You can also choose ad posting services that do not cost much. However, you need to follow a proper approach for this. So, these are the considerations you should make while naming a Facebook page for your business.
In short, all we can say is – Online business is the way of the future, so don't lose out on this opportunity. Cherry-pick the best-suited name from the Facebook page names list that we shared with you.
Saba is a Public Administration graduate and a social media and gaming geek, belongs to a business background, and helps people to choose their business names. She loves to write on topics related to business tips, and suggestions about selecting a unique name and related niches.