Are you searching for the best names for French bulldogs? If YES! This article is for you! Let's start.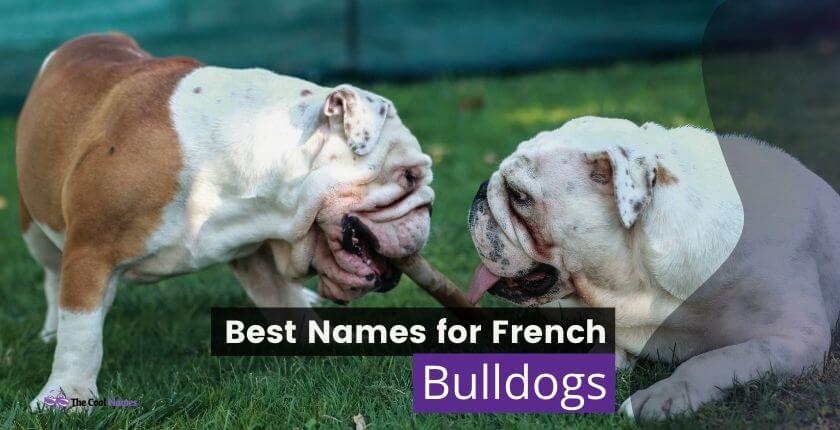 If you have bought or adopted a bulldog, you may be looking for a unique name that will suit your bulldog. Bulldogs are cute and faithful and make good bonds with their owners. It does not matter whether you adopt a dog or buy a dog treat them like your own baby is your job. So here comes the first task; giving an ideal name to your new family member.
Choosing the best and unique names for French bulldogs is a challenging task. But we will make this hectic task easy for you! We are going to provide you a long list of male and female French bulldogs names that include all types of names. You can select the best one for your lovely dog according to its personality.
Frenchies are popular for their powerful qualities and their names so. While preparing a list of best names for French bulldogs we have considered the character, looks, and temperaments of this adorable and appealing dog breed. They sound cute, short, and easy to recall.
Related: Cool Brown Dog Names
How Should You Pick the Cool French Bulldog Name 2021?
There are multiple aspects to consider before picking the best names for your French Bulldogs. No doubt it's not easy to come up with a name for your new precious Frenchie, here are some tips for finding something suitable for them.
1) Names Based on Appearance
You can name your dogs according to their physical appearances, marks, and color. Do you have a tiny dog, why not name biggie? Have some joy with the names for french bulldogs!
2) Celebrity French Bulldog Names
There is a bunch of people who have named their pets in the name of their favorite celebrity such as Monroe and Cher. If you are also a fan of any actor, singer, writer, athlete, or model, you can name your bulldog on his/her name. In this way, you can also show your fandom!
3) French Bulldogs Names in Movies
There is a lot of bulldog name options you can pick from movies as well. French bulldog names in movies are so appealing and in trend. Following are some most popular French bulldogs names in movies.
Sunny
William Shakespeare
Bean
Wallace
Gamin de Pycombe
4) Consider Baby Names for Bulldog
Dogs are just like our babies and we treat them like our babies. You can pick the cutest and unique baby names for your french bulldogs.
5) Okay, Say That in Front of Your Parents or public?
Try to avoid such words that you cannot use in public. Because your french bulldog may not know the meaning of that name but the public definitely knows. Would you frankly want to call that name in public? If not, it is likely a better idea to avoid such words.
Related: Black and White Dog Names
Unique French Female Bulldog Names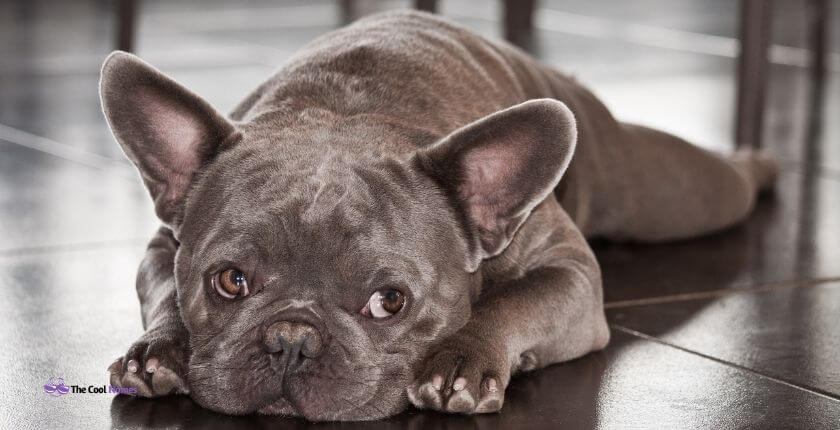 While picking a name for your beautiful female french Bulldog you need to consider her nature and physical features. The name that you choose for a female Bulldog could be one that praises her power or the one that conveys her fun and devoted nature.
If you are exploring the ideal name for your female french bulldog, get ideas from this amazing list. We are hopeful you will come up with the name that you are in search of.
Coco
Lucy
Bella
Moose
Nala
Enzo
Bailey
Sophie
Gigi
Roxy
Ruby
Gucci
Zoe
Stella
Ellie
Unique French Male Bulldog Names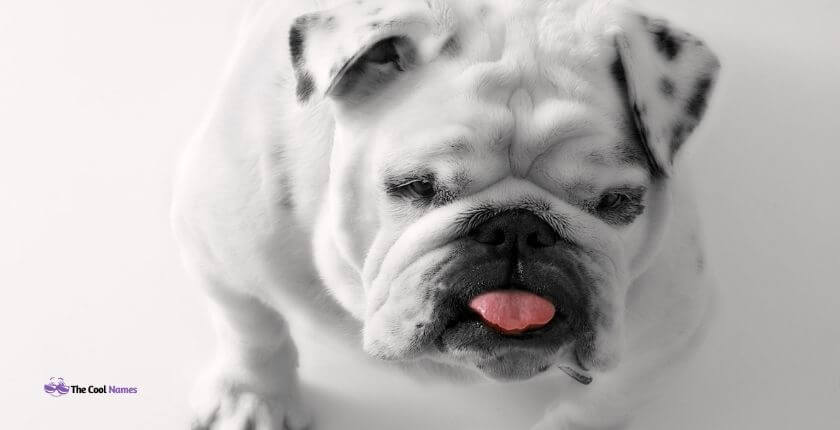 Some bulldogs are so cute, small, have emotional eyes and scrunched-up faces. Naming those cute french male bulldogs can be challenging. Here's the list of adorable and unique cool names for the french bulldog. I hope these names will give you plenty of options for your new family member's name selection.
Louie
spud
Milo
Oliver
teddy
Frankie
Bruno
leo
corkey
Gus
prince
Max
ziggy
jack
Rocky
buddy
Related: Cool Black Dog Names
Frequently Asked Questions
Are Bulldogs aggressive?
No, we cannot say they are aggressive. Their aggressions depend on their mood just like us. They are so cute and emotional.
What are cute names for French bulldogs?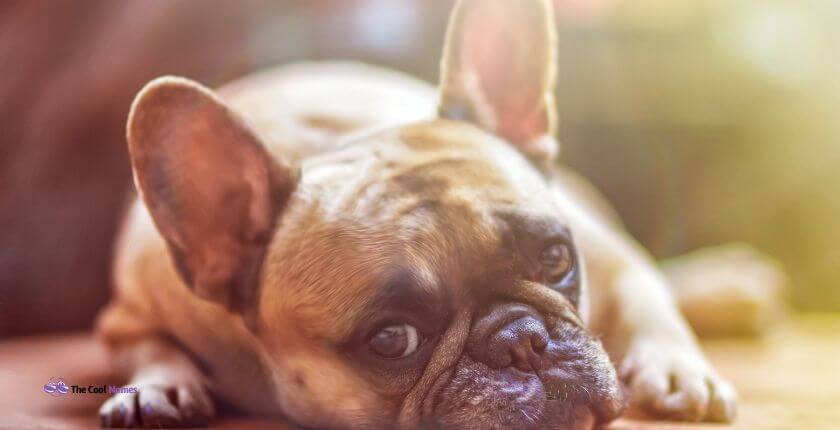 Luna, Coco, Stella, and Bella are some cute and popular names for french bulldogs.
What do celebrities name their dogs?
Demi Moore named her dog "Vida"
Will Smith named his dog "Indo"
Selma Blair named her dog "Wink"
Final Thoughts
Have pleasure while picking the names for french bulldogs, but select the name wisely. Whatever name you pick for your cute french bulldog, they will definitely bring satisfaction for you. Congrats on having a new member of your family! Tell us in the comment section which name have you chosen for your charming pet.