Last Updated on: 21st July 2023, 08:18 pm
Are you searching for the best names for French bulldogs? If YES! This article is for you! Let's start.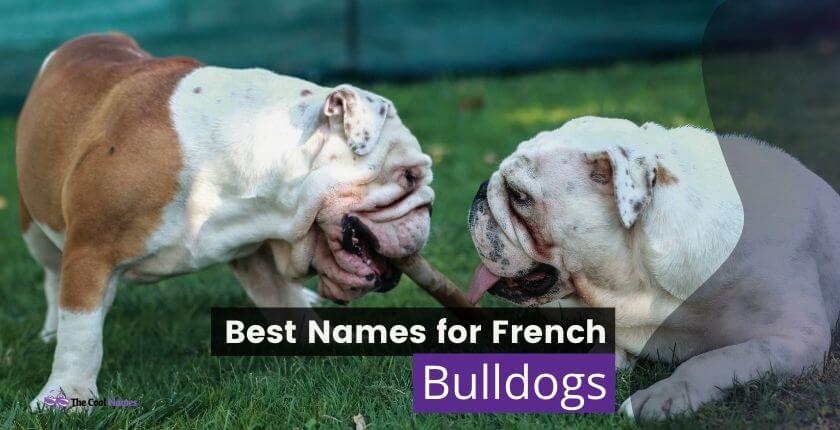 If you have bought or adopted a bulldog, you may be looking for a unique name that will suit your bulldog. Bulldogs are cute and faithful and make good bonds with their owners.
It does not matter whether you adopt a dog or buy a dog treat them like your own baby is your job. So here comes the first task; giving an ideal name to your new family member.
Choosing the best and unique names for French bulldogs is a challenging task. But we will make this hectic task easy for you!
We are going to provide you a long list of male and female French bulldogs nicknames that include all types of names. You can select the best one for your lovely dog according to its personality.
Read | Cool German Shepherded Names
Fashionable and Elegant Names for Male French Bulldogs
Frenchie's are popular for their powerful qualities and their names so. While preparing a list of best names for French bulldogs we have considered the character, looks, and temperaments of this adorable and appealing dog breed. They sound cute, short, and easy to recall.
Violet
Greta
Ella
Ares
Lady
Babushka
Gus
Lexi
Shelby
Boomer
Marshal
Izzy
Gage
Gemma
Odie
Garrison
Trooper
Sissy
Mitzi
Garth
Vick
Descartes
Eliot
Simon
Iggy
Matisse
Ernie
Meeko
Fergus
Rocky
Juliet
Blaze
Kali
Nellie
Morris
Teddy
Andre
Ellie
Ronin
Radar
Stella
Oakley
Ralph
Eddie
Sierra
Levi
Pyro
Barkley
Savage
Quentin
Wyatt
Bolt
Dayton
Damien
Morales
Monty
Squirt
Leroy
Milo
Carl
Rebel
Pixie
Ringo
Trixie
Tucker
Armand
Bubba
Nikki
Remy
Percy
Jackie
Sammie
Henri
Fiona
Moxie
Miley
Hendrix
Wolfgang
Milton
Xia
Lucky
Cooper
Henley
Eddison
Inez
Champ
Chester
Kane
Griffin
Lafayette
Hamilton
Sky
Gerard
Pumpkin
Khloe
Grady
Bella
Venom
Kelsey
Zoe
Read | Puppy Names Ideas
Grey French Bulldog Boy Names
French Bulldogs are adorable and charismatic companions, and finding the perfect name for your pet boy can be a delightful task. Here's a list of charming and fitting names for your grey French Bulldog for you.
Mist
Bandit
Onyx
Zinc
Ember
Slate
Django
Steele
Duke
Fender
Sable
Storm
Jet
Diesel
Sterling
Charcoal
Rocky
Shadow
Gizmo
Pepper
Quicksilver
Graph
Jasper
Graphite
Gunner
Griswald
Nimbus
Rumble
Ace
Yogi
Thunder
Dusty
Fuzz
Smokestack
Smokey
Zorro
Zeus
Mocha
Orbit
Grizzly
Neptune
Pebble
Blue
Cobalt
Asher
Tarzan
Meteor
Astro
Earl Grey
Granite
Each name on this list captures the essence of these wonderful grey French Bulldogs, from their playful personalities to their sleek and stylish appearance. May one of these names be the perfect fit for your furry friend, and may you share many unforgettable moments together.
Funny French Bulldog Name Ideas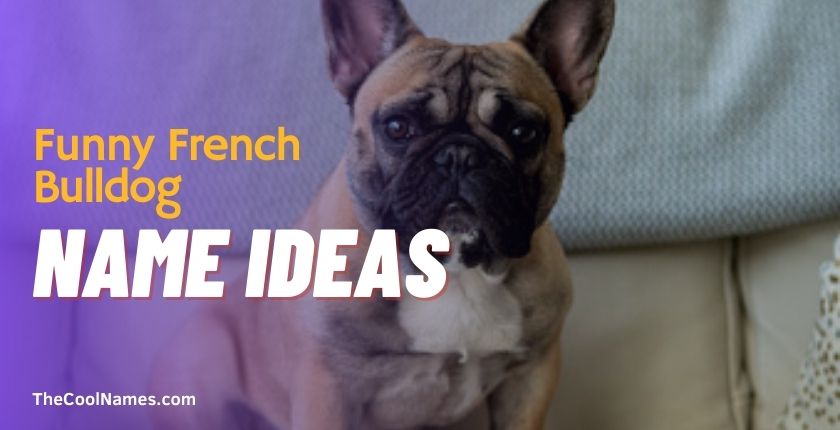 Bambino
Pickle
Pancake
Stella
Bunny
Squirt
Guido
Cucciolo
Luigi
Versace
Giovani
Antonia
Spud
Marco
Leonardo
Lupo
Chewie
Claudia
Monet
Siena
Como
Bella
Bianca
Dozer
Aldo
Piglet
Napoleon
Bruno
Amore
Voltaire
Amico
Dolce
Diva
Carina
Antoinette
Biscotti
Mira
Luca
Albert Camus
Mario
Ezio
Charlemagne
Luna
Waffles
Florence
Jacques Cousteau
King Louis
Cesare
Pepe
Vita
Teeny
Raphael
Ciao
Badass French Bulldog Names Boy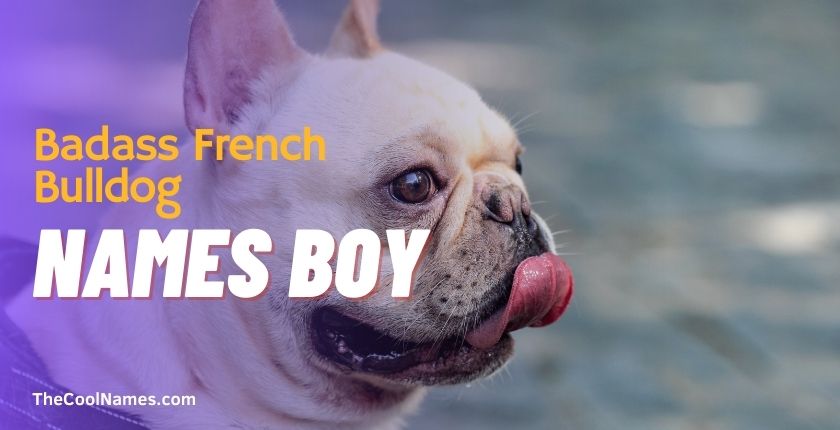 Paxton
Terrance
Sage
Monet
Winnie
Shamus
Peanut
Gaston
Faith
Raven
Morgan
Coco
Jamie
Louis
York
Yves
Uriah
Lena
Henry
Arthur
Knight
Brewster
Madeline
Malone
Yogi
Scooby
Tootsie
Fanny
Tessa
Sweetie
Keanu
Zayla
Elvis
Ferris
Logan
Sunny
Emile
Skip
Duchess
Mattie
Jake
Gunn
Heidi
Miles
Spike
Luke
Remi
Jaws
Rogue
Preston
Celebrity French Bulldog Names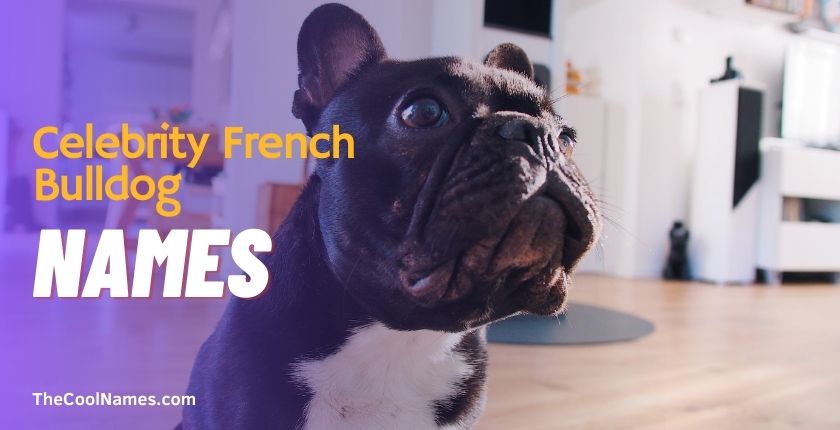 T-Bone
Max
Huck
Paris
Charlie
Lawrence
Dot
Oliver
Matilda
Olivier
Paisley
Archibald
Polly
Runner
Princess
Bentley
Mackenzie
Trapper
Rider
Hazel
Renee
Fritz
Drew
Samantha
Beauregard
Prince
Liberty
Kingsley
Darla
Sassy
Smoky
Tintin
Rocco
Charles
Maisie
Emmett
Hank
Leia
Scout
Vance
Bandit
Marley
Precious
Elektra
Mandy
Delilah
Randy
Maverick
Emma
Smith
French Bulldog Names Boy 2023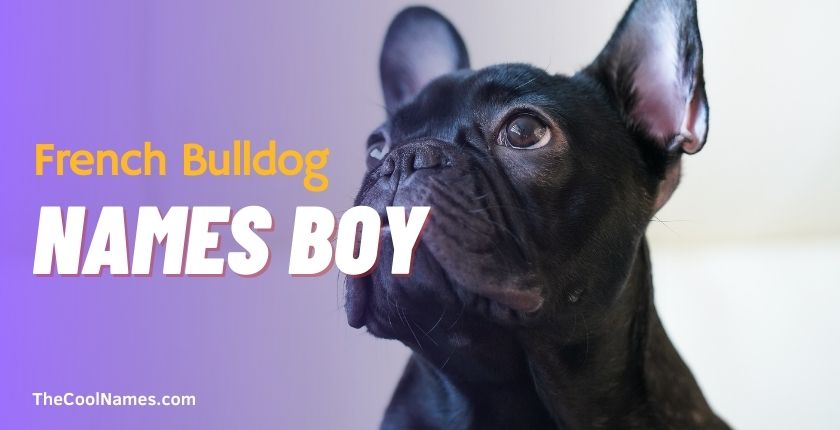 Daphne
Dagger
Rover
Lucy
Bullet
Noel
Alistair
Jinx
Denis
Corky
Sparky
Tianna
Dixie
Ace
Nolan
Atworth
Bleu
Harvey
Rusty
Porter
Niko
Apollo
Valentina
Tesla
Venice
Ricky
Ember
Delia
Isabella
Nia
Harley
Dolly
Kallie
Nico
Thor
Savannah
Chewie
Rudy
Jesse
Bogie
Hadley
Kingston
Rafe
Voss
Sophia
Harper
Ozzy
Enzo
Flash
Hulk
White French Bulldog Names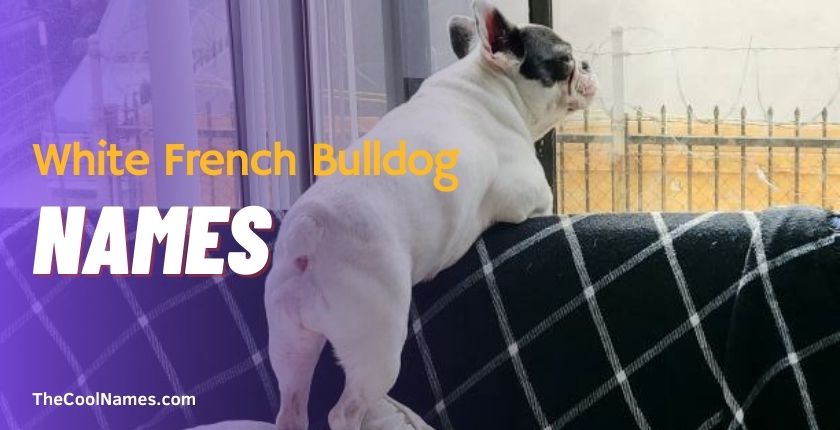 Maya
Simba
Snickers
Willy
Deke
Otto
Loki
Franklin
Hunter
Dante
Antoine
Sasha
Spencer
Rascal
Mystique
Mocha
Denver
Otis
Moe
Goose
Gordie
Quincy
Vince
Rob
Kayla
Edie
Dick
Sugar
Iris
Ivy
Kitana
Desiree
Louie
Jasmine
Marceau
Scrappy
Hugo
Reggie
Moose
Brutus
Blue
Ysabelle
Phoenix
Dexter
John
Pebbles
Macy
Archie
Rex
Lincoln
Rare French Bulldog Names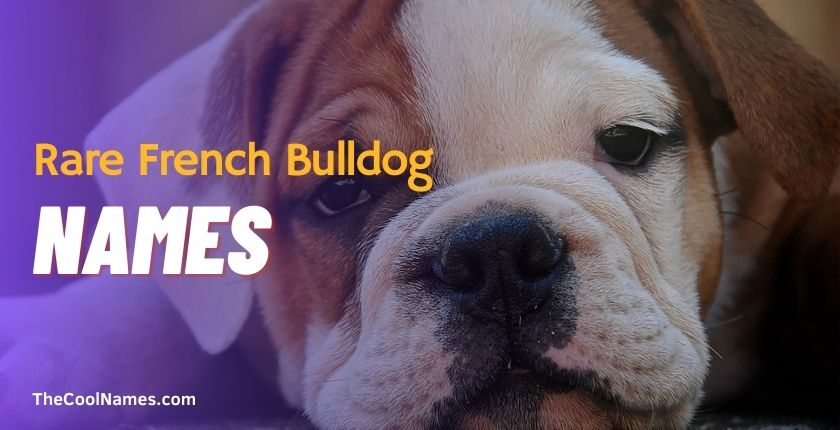 Dominic
Kobe
Odin
Brock
King
Nora
Baxter
Eva
Julia
Taco
Jellybean
Madison
Elmer
Cody
Holly
Blitz
Brady
Sandy
Ryder
Beau
Francis
Chance
Karma
Gigi
Ziggy
Evan
Pepper
Emory
Nero
Athena
Sydney
Tilly
Gia
Leo
Cezanne
Bastille
Zane
Rambo
Frederick
Layla
Alfie
Dakota
Honey
Shorty
Kolbe
Tito
Pascale
Dylan
Dom
Venus
Quirky Names for French Bulldog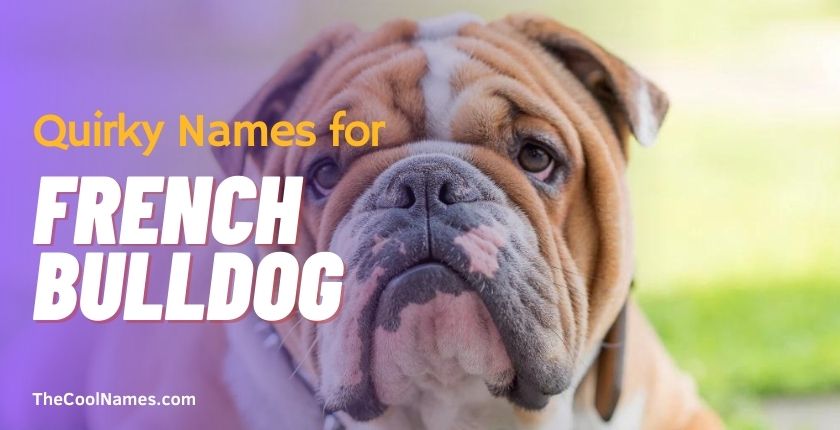 Samson
Spot
Davey
Pippa
Ginger
Rhett
Kiki
Penelope
Lilo
Diva
Woody
Jenna
Ursala
Yoda
Xavier
Sawyer
Diesel
Nina
Berkeley
Winston
Bane
Mac
Eden
Darlene
Dodge
Benji
Daisy
Gabby
Nelson
Tiny
Adrien
Edward
Victoria
Micah
Paige
Isiah
Foxy
Yesenia
Josie
Yukon
Guthrie
Ivan
Magnus
Queen
Raoul
Muffin
Eli
Fabien
Norm
Penny
Popular Names for French Bulldog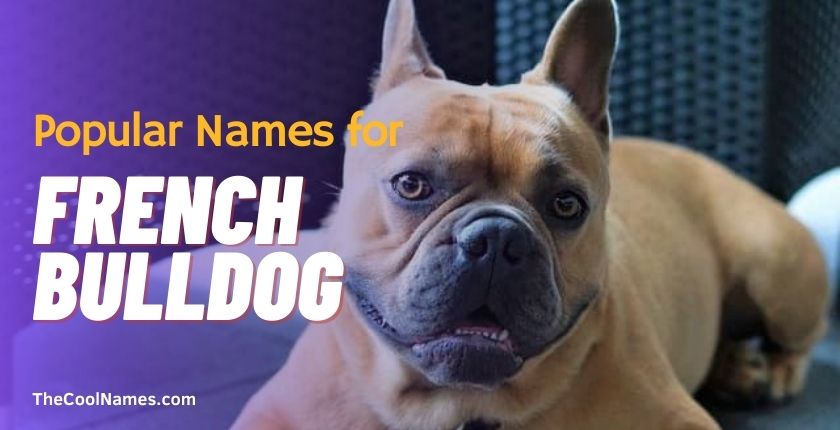 Ibby
Gizmo
Pierre
Summer
Olivia
Hailey
Kade
Lola
Tyson
Sarge
Johnny
Mimi
Emmy
Missy
Lewis
Zinc
Frank
Watson
Harry
Hawkeye
Xander
Bear
Riley
Sebastian
Misty
Fern
Leopold
Tyler
Sammy
Peaches
Lulu
Nitro
Theodore
Yoshi
Vincent
Scruffles
Star
Murphy
Buddy
Zelda
Theo
Upton
Derek
Arvin
Storm
Mochi
Jasper
Libby
Weston
Natalia
Grey Names for French Bulldog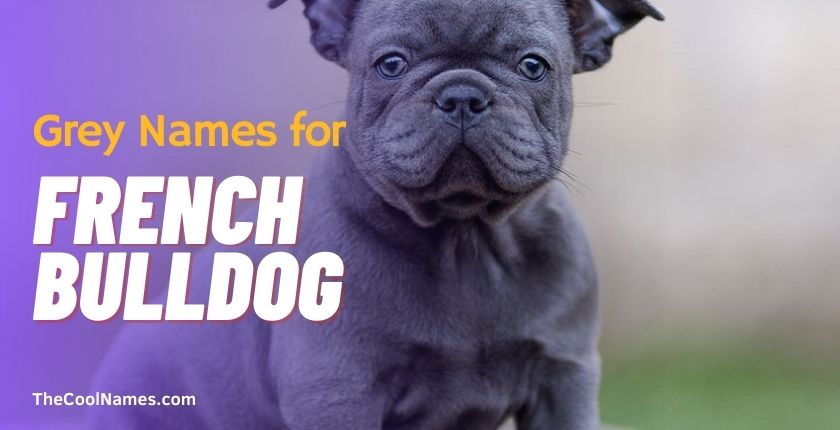 Kirby
Wally
Francois
Paul
Kate
Xena
Tasha
Lars
Sinclair
Ophelia
Sheba
Caramel
Rose
Jill
Guy
Toby
Pablo
Norman
Zillow
Tank
Hershey
Clark
Snoopy
Werner
Mabel
Mike
Addie
George
Peter
Snow
Scooter
Leah
Ellerie
Adrian
Petunia
Priscilla
Noah
Demi
Fang
Maisy
Names for French Bulldogs Male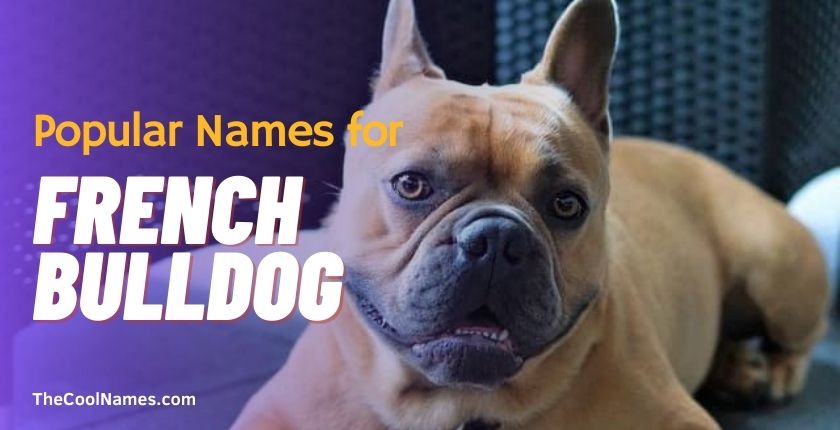 Gracie
Finn
Zora
Vicky
Ned
Oscar
Urban
Jersey
Mikhail
Primrose
Dave
Scarlet
Gypsy
Arnie
Lily
Buster
Earl
Felix
Roscoe
Speed
Brody
Princeton
Pandora
Marty
Kirk
London
Diamond
Jordan
Stanley
Abe
Nori
Snowflake
Lenny
Dez
Zeke
Wrigley
Fuller
Harmony
Sophie
Olive
Eastwood
Fletcher
Rockwell
Fisher
Gunner
Anakin
Jackson
Napoleon
Osborne
Jack
Jordyn
Wade
Duke
Ranger
Daniella
Jessie
Viper
Maddie
Nola
Maximus
Zack
Romeo
Danton
Luna
Diego
Juno
Hannah
Lizzy
Landon
Garcon
Parker
Grace
Jacques
Joey
Lebron
Rowan
Ronnie
Alphonse
Wesley
Freddy
Jade
Judge
Elsa
Spud
Hades
Hope
Kadence
Mack
Dane
June
Indy
Rufus
Hera
Titus
Lacy
Augie
Destiny
Sally
Frankie
Georgia
Related: Cool Brown Dog Names
How Should You Pick the Cool French Bulldog Name 2023?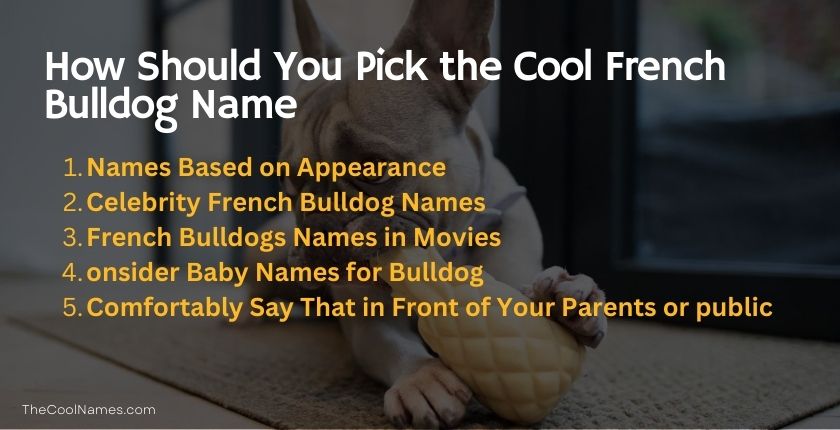 There are multiple aspects to consider before picking the best names for your French Bulldogs. No doubt it's not easy to come up with a name for your new precious Frenchie, here are some tips for finding something suitable for them.
#1: Names Based on Appearance
You can name your dogs according to their physical appearances, marks, and color. Do you have a tiny dog, why not name biggie? Have some joy with the names for french bulldogs!
#2: Celebrity French Bulldog Names
There is a bunch of people who have named their pets in the name of their favorite celebrity such as Monroe and Cher. If you are also a fan of any actor, singer, writer, athlete, or model, you can name your bulldog on his/her name. In this way, you can also show your fandom!
#3: French Bulldogs Names in Movies
There is a lot of bulldog name options you can pick from movies as well. French bulldog names in movies are so appealing and in trend. Following are some most popular French bulldogs names in movies.
Sunny
William Shakespeare
Bean
Wallace
Gamin de Pycombe
#4: Consider Baby Names for Bulldog
Dogs are just like our babies and we treat them like our babies. You can pick the cutest and unique baby names for your french bulldogs.
#5: Comfortably Say That in Front of Your Parents or public?
Try to avoid such words that you cannot use in public. Because your french bulldog may not know the meaning of that name but the public definitely knows. Would you frankly want to call that name in public? If not, it is likely a better idea to avoid such words.
Related: Black and White Dog Names
Unique French Female Bulldog Names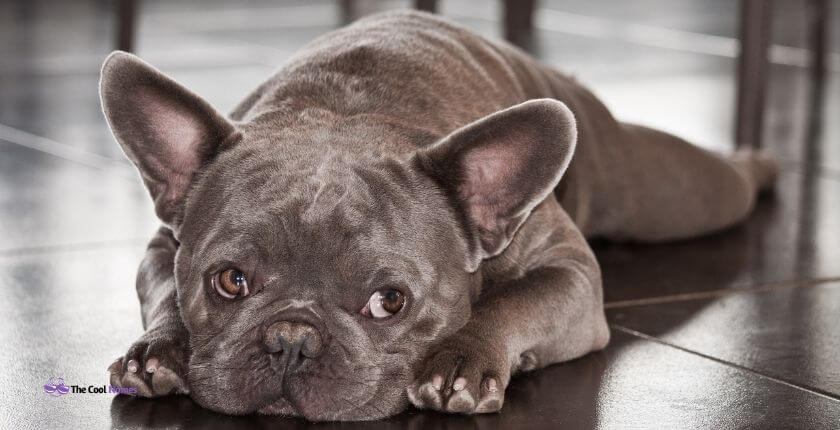 While picking a name for your beautiful female french Bulldog you need to consider her nature and physical features. The name that you choose for a female Bulldog could be one that praises her power or the one that conveys her fun and devoted nature.
If you are exploring the ideal name for your female french bulldog, get ideas from this amazing list. We are hopeful you will come up with the name that you are in search of.
Coco
Lucy
Bella
Moose
Nala
Enzo
Bailey
Sophie
Gigi
Roxy
Ruby
Gucci
Zoe
Stella
Ellie
Unique French Male Bulldog Names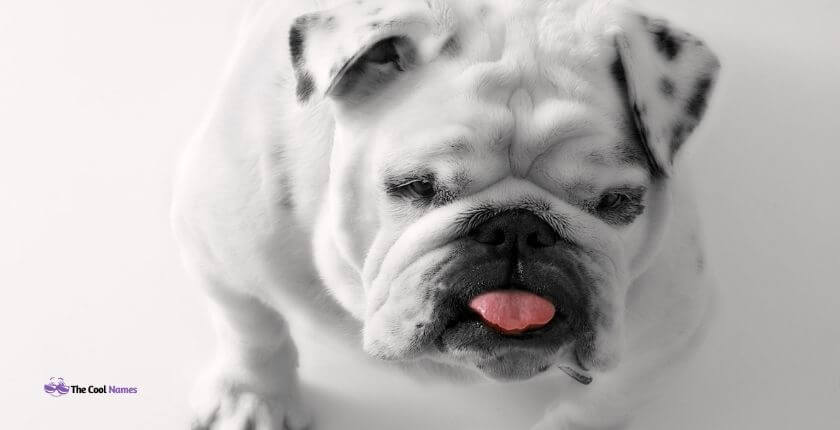 Some bulldogs are so cute, small, have emotional eyes and scrunched-up faces. Naming those cute french male bulldogs can be challenging. Here's the list of adorable and unique cool names for the french bulldog. I hope these names will give you plenty of options for your new family member's name selection.
Louie
spud
Milo
Oliver
teddy
Frankie
Bruno
leo
corkey
Gus
prince
Max
ziggy
jack
Rocky
buddy
French Bulldogs Name Ideas Inspired by Disney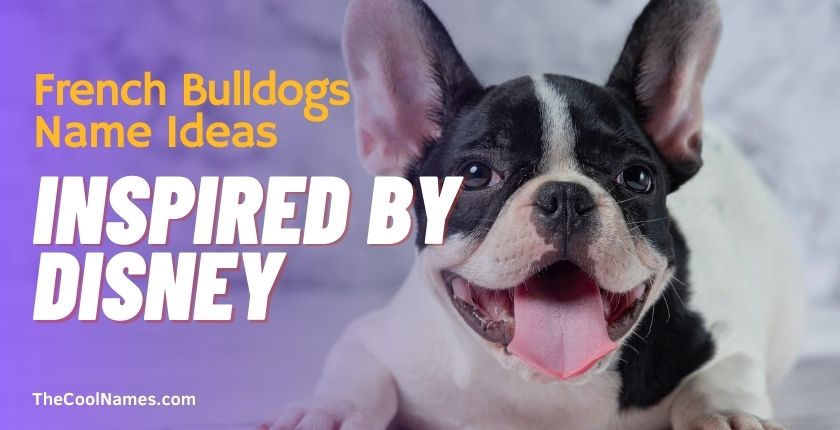 Princess
Duchess
Merida
Pluto
Minnie
McQueen
Nala
Blanche
Raoul
Bingo
Tramp!
Macbeth
Boris
Teddy
Stitch
Goofy
Daisy
Bubbles
Riku
Tiana
Ariel
Lilo
Peter Pan
Sasha
Mickey
Sassy
Bolt
Pocahontas
Adelle
Flounder
Alaadin
Boo
Lady
Pegasus
Marley
Cinderella
Lightning
Belle
Cruz
Maximus
Simba
Alice
Love
Mushu
Related: Cool Black Dog Names
Unisex French Bulldog Nickname Ideas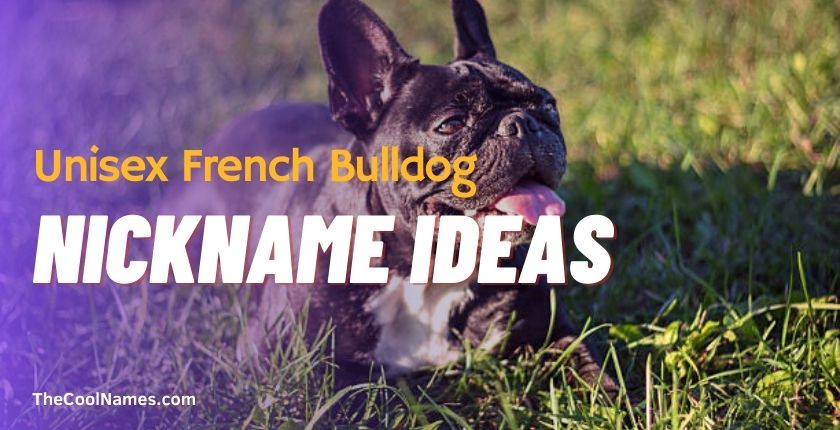 Waffles
Asia
Bits
Scout
Camelot
Beret
Jade
Rainbow
Dijon
Pickles
Jazz
Zodiac
Spanky
Dior
Digger
Kewpie
Teddy
Happy
Cha-Cha
Roudoudou
Patches
Orbit
Blair
Raindrop
Jelly Bean
Diamond
Banksy
Perry
Cassidy
Sage
River
Sharkey
Zola
Tuna
Pistachio
Sunshine
Bonbon
Buttercup
Puddles
Camembert
Jinx
Doodle
Camu
Gumball
Angel
Snickers
Pumpkin
Bodhi
Indigo
Pax
Muffin
Chagall
Bingo
Cadence
Wren
Indiana
Buttons
Bailey
Nibbles
Pudding
Calais
Marmalade
Dumpling
Fable
Cashmere
Arden
Frankie
Peanut
Phoenix
Winter
Cody
Comet
Casey
Ohm
Onyx
Orleans
Monkey
Boo-boo
Bravo
Doctor
Kai
Poet
Nounours
Yogi
Lentil
Cameron
Domino
Parfait
Fondue
Avery
Mystic
Toulouse
Dali
Yahoo
Peaches
Montana
Arrow
Spot
Souffle
Socks
Unique French Bulldog Names Girl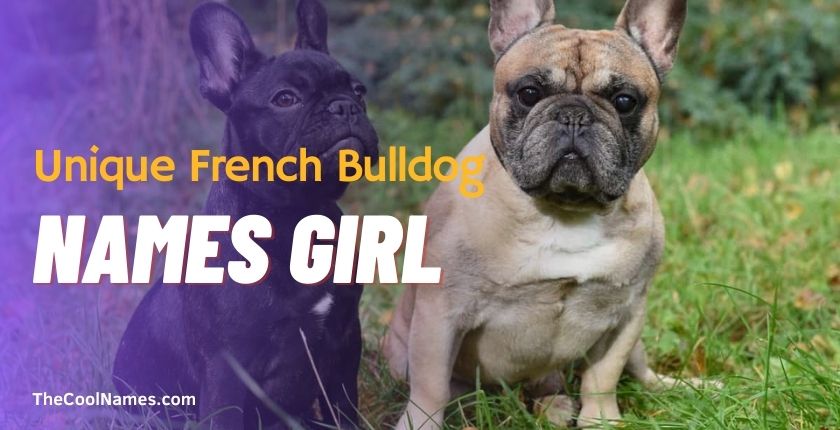 Brigitte
Corinne
Tessa
Paris
Cathy
Jemma
Jessie
Charlotte
Ashley
Birdie
Princess
Marcelle
Fritzie
Belle
Agnès
Yoko
Layla
Pepper
Marylyn
Émilie
Mimi
Chantal
Phoebe
Sally
Lady
June
Charmaine
Zadie
Genevieve
Josette
Agatha
Anastasie
Heloise
Frédérique
Philippine
Olive
Adrienne
Aimée
Penelope
Zara
Iris
Lily
Abigail
Eponine
Ariel
Emily
Rosa
Madeleine
Ellie
Chanel
Badass Girl French Bulldog Names
Scarlett
Macy
Viva
Jolie
Duchess
Antoinette
Amélie
Elodie
Caroline
Lulu
Cosette
Juliette
Lexi
Cordelia
Emma
Rose
Anaïs
Eloise
Marvelle
Fergie
Winifred
Vivienne
Babou
Sylvie
Izzy
Sophie
Bijou
Yoyo
Angelica
Sandrine
Sydney
Kenna
Pénélope
Bearnaise
Patrice
Felicity
Adieu
Adelaide
Fifi
Georgia
Heidi
Channel
Ursula
Natalie
Cherie
Athena
Josie
Milly
Molly
Marguerite
Zelda
Celine
Annie
Sadie
Isabella
Lizzie
Trish
Babette
Dakota
Stella
Nicolette
Louise
Taffy
Papillon
Wanda
Geneviève
Kona
Sugar
Pauline
Baby
Blue French Girl Bulldog Names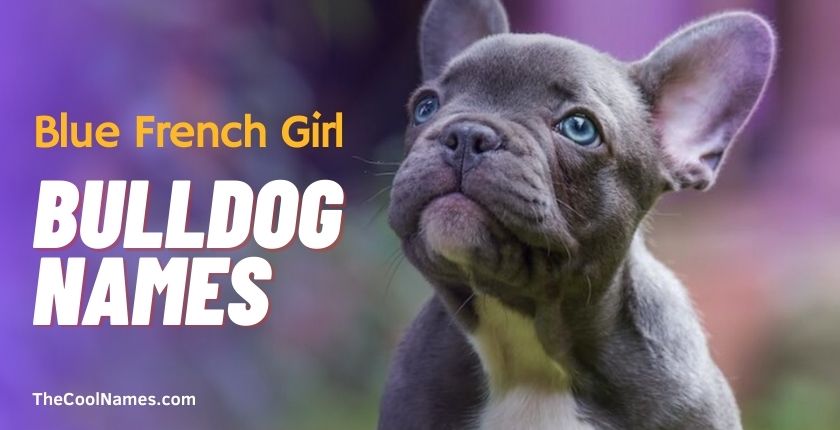 Edith
Margaux
Élise
Wendy
Ava
Rosie
Betsy
Esme
Queen
Thérèse
Céline
Alice
Soleil
Candice
Lola
Sabine
Violet
Fantine
Bonnie
Coco
Helen
Chloe
Maya
Bella
Mamie
Mathilde
Vicky
Angel
Sophia
Florence
Agathe
Josephine
Rochelle
Penny
Matilda
Blossom
Brie
Aurélie
Ivy
Monaco
Zoe
Hazel
Mandy
Lacey
Cassandra
Paulette
Monique
Valentine
Arya
Mindy
Bianca
Jules
Victoria
Manon
Venus
Daphne
Ruby
Bebe
Viviene
Sarah
Zinnia
Lucy
Pamela
Rache
Ginger
Gadget
Madeline
Aimee
Coquette
Gigi
Cool French Bulldog Name Ideas for Cute Puppy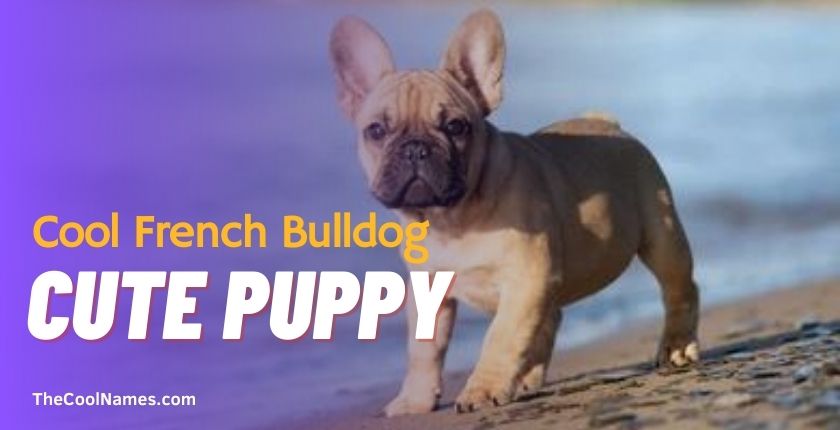 Anastasia
Angeline
Sandy
Sabrina
Lexie
Giselle
Milady
Simone
Valérie
Hélène
Cécile
Rene
Audrey
Gracie
Minnie
Ingrid
Portia
Alex
Topaz
Cookie
Satine
Xena
Olivia
Yvette
Élodie
Bridgette
Millie
Willow
Ivory
Maggie
Dahlia
Roxy
Valerie
Luna
Bernadette
Marie
Ella
Kelsie
Renée
Delphine
Daisy
Trixie
Elsie
Lilo
Marley
Jacqueline
Isabelle
Odette
Holly
Polly
Joséphine
Tuki
Laura
Octavia
Adele
Sam
Jewel
Frequently Asked Questions
Are Bulldogs aggressive?
No, we cannot say they are aggressive. Their aggressions depend on their mood just like us. They are so cute and emotional.
What are cute names for French bulldogs?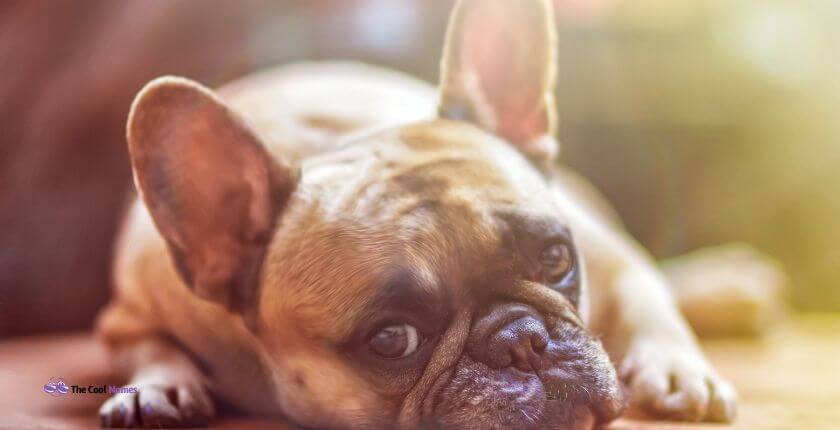 Luna, Coco, Stella, and Bella are some cute and popular names for french bulldogs.
What do celebrities name their dogs?
Demi Moore named her dog "Vida"
Will Smith named his dog "Indo"
Selma Blair named her dog "Wink"
Top 10 Facts About French Bulldogs
Final Thoughts
Have pleasure while picking the names for french bulldogs, but select the name wisely. Whatever name you pick for your cute french bulldog, they will definitely bring satisfaction for you. Congrats on having a new member of your family! Tell us in the comment section which name have you chosen for your charming pet.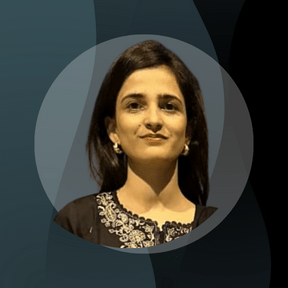 Amna is a technical content writer by profession but a pet lover by passion who belongs to a computer science background. She loves to write on topics related to relationships, pets, technology, and other niches. She has also served BeakInsider with her valuable content.