Last Updated on: 14th November 2023, 08:59 pm
Naming is an art that encompasses a vast spectrum of emotions and identities. It will take you on a rollercoaster ride. But what if you have to label something as delightfully mysterious as "Goofy Ahh Names"?
It's tricky to prick curiosity, spark creativity, and leaves you with a sense of wonder. In this article, we will embark on the enchanting journey of entitling "Goofy Ahh" and explore the challenges across distinct categories and unmasking the magic behind the name.
Before starting, find out the intent behind the concept!
What is the Intent of Goofy Ahh?
The intent behind "Goofy Ahh" is clear – it aims to embody the spirit of playfulness and enjoyment. Nevertheless, it's essential to note how people interpret this phrase can be subjective and unique to each individual.
You might have seen people attaching their significance or emotions to dumb tags, and this is where its enchantment truly resides. It's a term that can carry as much thrust as one desires, injecting an element of curiosity and fascination into its usage.
Isn't that cool as a cat's meow?
Yes, it is!
It's time to dive into the sea of naming categories!
Read | Photographer Nicknames
List of Goofy Ahh Names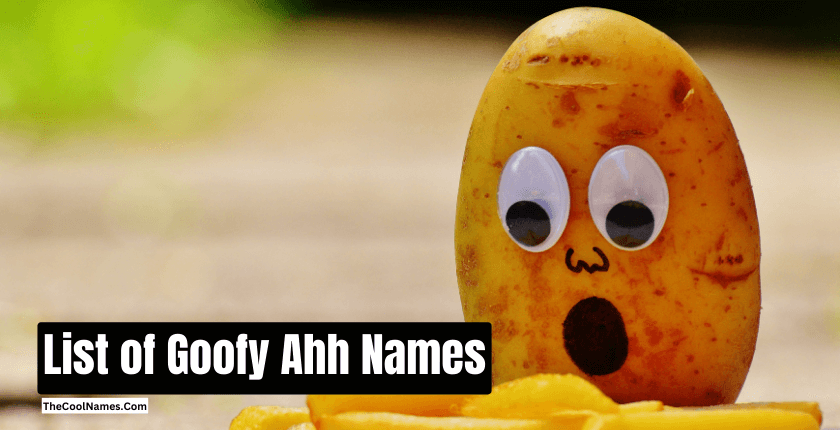 Rather than keep scouring ideas here and there, for your ease, we have split the silly and foolish nicknames into all possible categories to pick the title accordingly. Take a sneak peek from below:
Wobblebottom
Bumble Flop
Muffinhead
Noodle Whiz
Jibber Jabber
Ziggity Zoom
Puddle Plunge
Gigglesnort
Waffle Whistle
Doodlebug
Jigglypuff
Baffleboogle
Wiggly Whisk
Snickerdoodle
Puddleplunk
Muffin Muncher
Jibber Jelly
Quack Muffin
Wafflewhisker
Bumbleboo
Snickers Dunk
Quibble Quack
Ziggity Zorp
Giggly Gloop
Wobble Wham
Noodle Napper
Bungleberry
Fiddlefaddle
Quirky Snork
Snugglebum
Zany Zeppelin
Bubble Doll
Quibble Quark
Dillydally
Wobble Whisker
Read | Funny Gaming Names
Fitness and Wellness
Unearth the nicknames for fitness and wellness handles given in the list:
Zumba-zoo aerobics
Giggle-planking
Hula-Hoopla workouts
Quirky Quack yoga
Wobble Core exercises
Snicker-sprints
Trampoline sessions
Chuckle-challenges
Jiggly-jump rope
Funky-fitness dance parties
Wacky-water aerobics
Noodle-nap intervals
Silly-stretching circles
Cardio-comedy
Snort-laughs
Chuckle-circuit
Guffawing group
Quibble-quack
Laughter marathons
Chuckle exercises
Gigglesnort trail
Wobble Balance
Snicker-spin
Quirk-quinoa
Chuckle-cycling
Zany Zumba
Giggly-guided
Snort-squats
Jiggle-jogging
Funky-fitness
Quirk-offs
Chuckle-chakra
Laughter-lifts
Snicker goofiness
Scavenger hunts
Obstacle courses
Zany-Zen stretching
Guffawing journals
Chuckle workouts
Hilarious trails
Bizarre exercises
Whimsical games
Jiggly jive
Funky cheers
Snort line
Chuckle balance
Quibble quack
Tech and Gadgets
Excavate the high ticket handles for tech and gadgets to surface at the top:
Giggly Goggles
Whoopee Cushion
Chuckle Charger
Snicker Sensors
Quirk Quack s
Wobble Wireless
Giggle Gyroscope
ZanyZoom Camera
FunkyFitness Tracker
WackyWeather App
Snicke Smart Home
Chuckle Chatbot
Quibble Quack
Guffawing GPS
NoodleNotebook
WhimsicalWebcam
JigglyJoystick
Quirk Quill
Bluetooth Speaker
HilariousHeadphones
ZanyZap Remote
Guffawing Gaming
Quibble Quack
Chuckle Station
Noodle Neon
Snicker Smart
Baffle Assistant
Snort Security
Wobble Router
Giggly Guitar
Quibble Quack
Jiggle Jigsaw
Snicker Streaming
Zany Zoom
Quirk Quill
Chuckle Calendar
Hilarious Hologram
Snicker Smart
Wobble Wearable
Quibble Quack
Guffawing Shoes
WhoopeeWatch
FunkyFlash Drive
SnickerSoundbar
QuirkQuack
JigglyJelly type
WobbleWireless
ZanyZipper Earphones
Fashion and Style
Track down the jaw-dropping identities to shine out in the world:
ChuckleChic
WobbleWear
SnickerSock
QuibbleQuack
GuffawGloves
ZanyZebra
JiggleJester
FunkyFringe
QuirkQuack
WhimsicalWig
GigglyGown
ZanyZipper
BizarreButton
JigglyJeans
SnickerSuspenders
QuibbleQuack
ChuckleCharm
GuffawGoggles
NoodleNecklace
WobbleWatch
FunkyFurry
JiggleJogging
QuirkQuack
ChuckleChic
SnickerStriped
Zany Zip
Hilarious Hat
Giggly Gloves
WhimsicalWatch
BaffleBowtie
QuibbleQuack
ChuckleChic
NoodleNose
WobbleWaist
SnickerSnap
ZanyZigzag
GuffawGlow
JiggleJeweled
QuirkQuack
ChuckleChic
SnickerScrunchie
FunkyFeathered
QuibbleQuack
HilariousHandbag
ZanyZipper
BizarreBelt
Travel and Adventure
Dig out the label from the below set for your traveling adventures:
Chuckle Cruise
Wobble World
Snicker Safari
Quibble Quack
GuffawGetaway
Zany Zip-Line
Jiggle Jet
Funky Foodie
Hilarious Hot
Noodle Nomad
Whimsical Whale
Snicker Surf
Quirk Quack
Chuckle Chase
Giggly Gondola
Zany Zipline
Jiggle Jungle
Quibble Quack
Wobble Whitewater
Guffaw Ghost
Snicker Snorkeling
Chuckle Cycling
Wacky Wildlife
Noodle Nomad
Hilarious Helicopter
Quirk Quack
Funky Ferry
Snicker Scuba
Zany Zorb
Giggly Glamping
Jiggle Jigsaw
QuibbleQuack
Chuckle Cultural
Noodle Nomad
Wobble Wilderness
Quirk Quack
Guffaw Geyser
Zany Zipper
Hilarious Hot
Bizarre Bicycle
Snicker Segway
Quibble Quack
Chuckle Cave
Wobble Waterfall
Giggly Golf
Noodle Nomad
Jiggle Jungle
Quirk Quack
Beauty and Cosmetics
Uncover the super cool slips for your beauty and cosmetic handle in the set below:
Chuckle Charm
Wobble Wand
Snicker Scented
QuibbleQuack
Guffaw Glow
Zany Zipper
Jiggle Jelly
Funky Faux
Hilarious Hair
Noodle Nail
Whimsical Wig
Bizarre Blush
Snicker Scrub
Quirk Quack
Chuckle Chic
Giggly Glossy
Zany Zit
JiggleJade Roller
Snicker Sunscreen
Quibble Quack
Wobble Whisk
Chuckle Chapstick
Funky Fragrance
Hilarious Hair
Noodle Nourishing
Quirk Quack
Guffaw Glow
Snicker Setting
Jiggle Jasmine
Giggly Glitter
Noodle Nail
Quibble Quack
Chuckle Charcoal
Wobble Watermelon
SnickerSugar
Quirk Quack
Bizarre Bubble
HilariousHair
Funky Felt
Noodle Neon
Guffaw Glitter
Chuckle Coconut
Zany Zit
Jiggle Jasmine
Quibble Quack
Snicker Steam
Read | Cool Names for Games
Home and Decor
Track the enticing identifiers for home and decor utilizing the index below:
Chuckle Chic
Wobble Wall
Snicker Scented
Quibble Quack
Guffaw Globe
Zany Zipper
Jiggle Jelly
Funky Furniture
Hilarious Hammock
Noodle Napkins
Snicker Sticker
Quirk Quack
Chuckle Chic
GigglyGarland
Zany Zebra
Snicker Sofa
Wobble Wine
Funky Funky
Hilarious Hanging
Noodle Nesting
Whimsical Wall
Bizarre Book
Zany Zipper
Jiggle Jewelry
Snicker Serving
Quibble Quack
Chuckle Chic
Giggly Gallery
Zany Zigzag
HilariousHoliday
Noodle Night
Whimsical Wobble
Snicker Sponge Holder
Quirk Quack
Funky Funky
Noodle Nesting
Wobble Welcome
Jiggle Jute
Quibble Quack
Chuckle Chic
GuffawGlow
Pets and Animals
Seize inspiration from these cool tags for your pets and animals:
Chuckle Chihuahua
Snicker Sloth
Quibble Quack
Guffaw Goldfish
Zany Zebra
Jiggle Jellyfish
Funk yFerret
Hilarious Hedgehog
Noodle Nudibranch
Whimsical Whale
Bizarre Bulldog
Snicker Snail
Quirk Quokka
Chuckle Cheetah
Giggly Giraffe
Zany Zookeeper
Jiggle Jaguar
Quibble Quail
Wobble Walrus
Hilarious Hamster
Noodle Narwhal
Snicker Snapping
Quirk Quiver
Chuckle Chameleon
Guffaw Gorilla
Zany Zorse
Bizarre Bouncing
Jiggle Jelly
Snicker Snake
Quibble Quacking
Funky Falcon
Noodle Newt
Hilarious Hoot Owl
Chuckle Corgi
Giggly Goat
Zany Zigzag
Jiggle Jackrabbit
Quirk Quack
WobbleWoodpecker
Snicker Swan
Quibble Quokka
Bizarre Beagle
Noodle Napping
Whimsical Wagging
Chuckle Chirping
Guffaw Grizzly
Zany Zoomorphic
Jiggle Jumpy
Gaming and Entertainment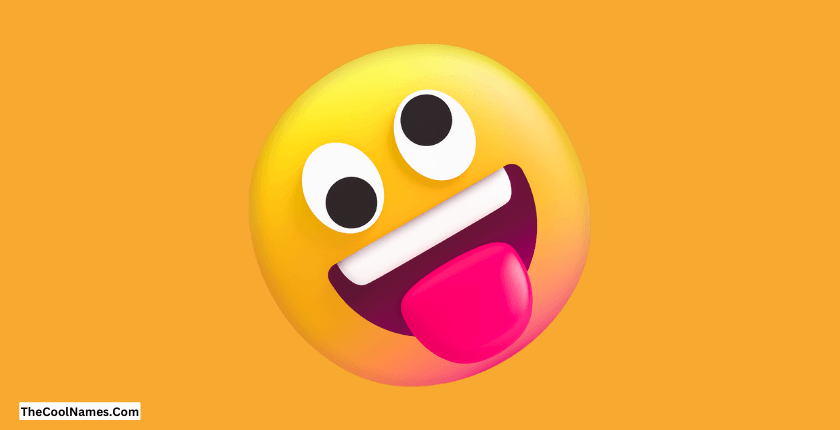 Squeeze out the playful phrase for games and entertainment handles here:
Chuckle Chess
WobbleWii Bowling
Snicker Snack
Quibble Quack
Guffaw Gamer
Jiggle Jigsaw
Funky Fishing
Noodle Ninja
Whimsical Whoopee
Bizarre Board
Snicker Super
Quirk Quack
Chuckle Charades
Giggly Guitar
Zany Zoo
Jiggle Just
Quibble Quack
Wobble Word
Hilarious Hula
Noodle Nintendo
Bizarre Balloon
Snicker Snakes
Quirk Quack
Chuckle Crossword
Guffaw Gaming
Zany Zap
Jiggle Jelly
Funky Frisbee
Hilarious Hot
Noodle Nudge
Bizarre Breakout
Snicker Storytime
Quibble Quack
Chuckle Clueless
Giggly Guess
Zany Zigzag
Jiggle Jump
Quirk Quack
Wobble Wag
Snicker Sudoku
Hilarious Hot
Guffaw Golf
Quibble Quack
Zany Zap
Children's Entertainment
Encounter the mesmerizing term for kids' entertainment using the following ideas:
ChuckleCartoon
Wobble Wonderland
Snicker Storytime
Quibble Quack
Guffaw Games
Zany Zoo
Jiggle Jellybean
Funky Face
Hilarious Hide
Noodle Naptime
Whimsical Water
Bizarre Bubble
Snicker Scavenger
Quirk Quack
Chuckle Craft
Giggly Game Night
ZanyZigzag Race
JiggleJigsaw
Quibble Quack
Wobble Wishing
Hilarious Hopscotch
Funky Fairy
Chuckle Circus
Guffaw Glow
Quirk Quack
Snicker Sandcastle
Noodle Neon
Whimsical Watermelon
Bizarre Bubbles
Chuckle Charm
Guffaw Giant
Quibble Quack
Jiggle Jumping
Funky Frisbee
Hilarious Hot
Noodle Nap
SnickerSilly Science
Chuckle Chic
Giggly Glow
Quirk Quack.
Wobble Wacky
Jiggle Jungle
Zany Zap
Hilarious Hopscotch
Funky Fruit
Chuckle Carnival
Snicker Sponge
Books and Literature
Pick the tags from the below set for your collection of books and literature:
Chuckle Chronicles
Wobble Winnie
Snicker Snappy
Quibble Quack
GuffawGatsby
Zany Zen
Jiggle James
Funky Frankenstein
Hilarious Harry
Noodle Napoleon's
Bizarre bar
SnickerSherlock
Quirk Quack
Chuckle Charlotte's
GigglyGreat
Jiggle Jungle
Quibble Quack
Wobble War
Funky Frog
Chuckle Catcher
Guffaw Grapes
Bizarre Brave
Quirk Quack
Giggly Gulliver's
Noodle Thief
Jiggle Jeky
Quibble Quack
Snicker Slaughterhouse
Hilarious Huckleberry
Funky Funky
Monte Chuckle
Great Guffaw
Zany Zen
Jiggle Jungle
Quirk Quack
Snickerth
Bizarre Brave
Hilarious Hitchhiker's
Chuckle Odyssey
Giggly Iliad
Art and Creativity
Undergo the artistic and imaginative labels utilizing these recommendations:
Chuckle Canvas
Wobble Wire
Quibble Quack
Guffaw Graffiti
Zany Zen
Jiggle Jelly
Funky Finger
Hilarious Hue
Noodle Nebula
Snicker Sand
Quirk Quack
Chuckle Chic
Giggly Glow
Zany Zentangle
Jiggle Jigsaw
Quibble Quack
Wobble Watercolor
Hilarious Hip
FunkyFunky
Chuckle Chalk
Guffaw Gourd
ZanyZen
Bizarre Bubble
Snicker String
QuirkQuack
Jiggle Jellyfish
Chuckle Clay
Giggly Gourd
Zany Zen
Hilarious Hot
Funky Funky
NoodleNeon
Whimsical Wearable
BizarreBubbles
Snicker Silly
Quirk Quack
Wobble Wood
Jiggle Jigsaw
Chuckle Chic
Guffaw Glow
Hilarious Holographic
Funky Funky
Chuckle Charm
Quibble Quack
Snicker Splatter
Whimsical Window
After discovering the amusing expressions, you also have to look at the dark side of it. What's that? It entails investigating the various dynamic obstacles you can encounter when choosing your ridiculous nickname.
Read | Funny Comedy Show Names
5 Challenges of Naming Goofy Ahh Identity
Certainly! Thinking of frivolous concepts is versatile and holds several challenges. Let us uncover the top five distinct challenges in the process:
#1 – Striking Relevancy
It might be onerous to strike a balance between being quirky and being current. Your moniker should exude silliness without veering too far into the background.
#2 – Unlink Cliches
Discovering a distinctive, memorable style without using overused cliches is a daring game. It ought to be noticeable in a sea of humorous tags.
#3 – Cross-Cultural Resonance
Ensuring that the name resonates with people worldwide can be backbreaking because what is considered amusing in one culture may not be the same for another. Thus, establishing harmony between cultures is an ongoing struggle.
#4 – Trademark Evaluation
Researching trademarks is necessary to avoid any legal problems later on. Choosing an available and appealing name might be intimidating due to the sheer number of businesses and products.
#5 – Longevity
A good title should hold up throughout the ages. The trick is creating a timeless recognition that goes beyond fads and still conjures up that feeling.
FAQs:
What is the significance of the name "Goofy Ahh"?
It signifies a delightful blend of whimsy and joy. It's a name that encapsulates the magic of laughter and wonder, inviting you to embrace the playful side of life.
How do you ensure a name like "Goofy Ahh" is authentic?
Consider creating a name based on universal themes, emotions, or symbols for authenticity. Testing the name with speakers of different languages can also ensure cross-cultural appeal.
Can we use "Goofy Ahh" for any business?
Absolutely! It is versatile and adaptable to various categories, from entertainment and technology to fashion and travel. Its playfulness can add charm to any venture.
Take Away:
In the realm of naming, "Goofy Ahh" exemplifies the boundless creativity that can bring enchantment to the ordinary. The challenges it poses underscore the artistry of naming.
As you venture into your naming journey, the lessons of relevance, universal appeal, and longevity become your guiding stars. Let your imagination flow, for the world of naming offers endless opportunities to infuse life with magic. Your next "Goofy Ahh" is out there, waiting to be discovered.
Don't forget to share your feedback!
Do you find this article helpful?
Read | Dark Usernames
Read | Aesthetic Words for Usernames
Read | Cute Usernames for Instagram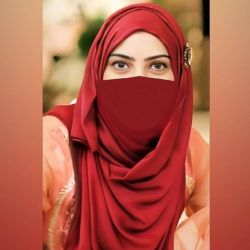 Maham Bashir is an expert SEO Content Writer who has been playing with words for the last 5 years. She is a regular contributor to The Cool Names. Holding an M.Phil degree in Business Management hooks her analytical thinking. She wrote on numerous topics like naming ideas, gaming, business, tech, crypto, travel, reviews, and affiliate articles. When not writing, she sketches and designs graphics.